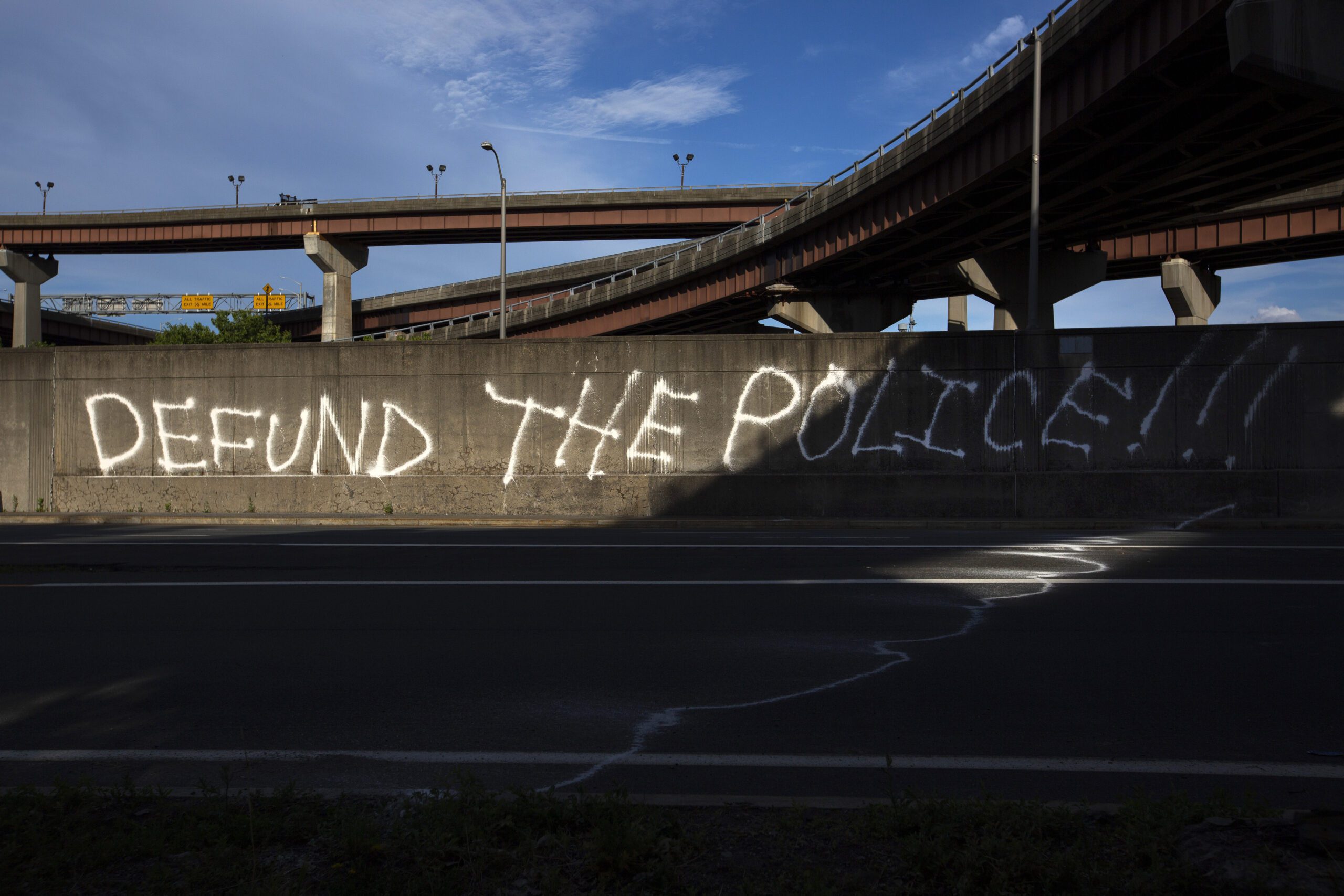 Albany budget will provide the police with most funding yet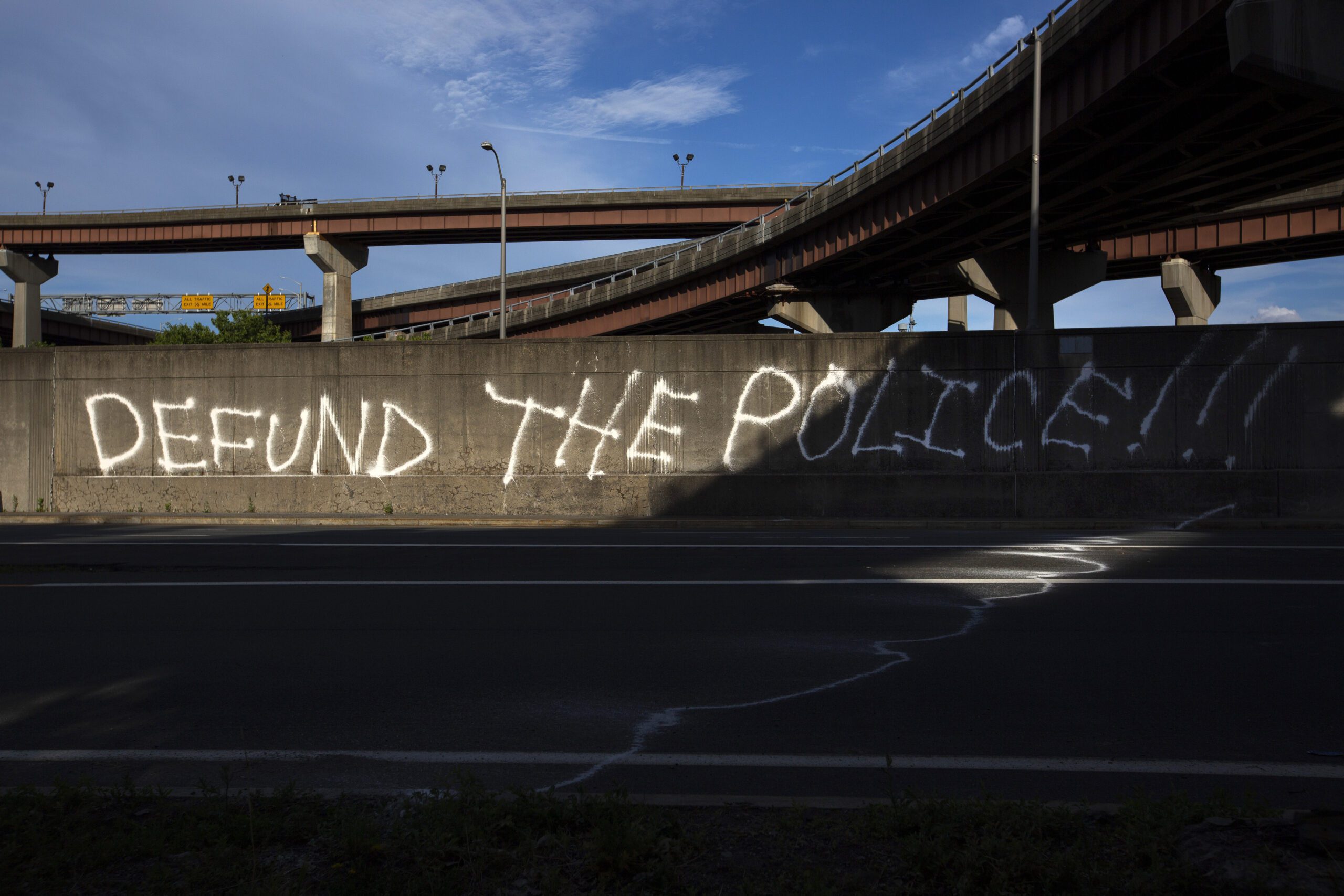 A year after demands for police reform echoed throughout Albany's streets, the city is now planning to increase funding for the police department to historically high levels next year.
The Black Lives Matter movement's calls for justice included systemic changes to the way the city imagines public safety. One of the more divisive sentiments was even spray-painted in large letters along the side of I-787.
The city responded to protesters with tear gas and batons at the time.
As tensions rose around the growing protest movement of 2020, former New York Governor Andrew Cuomo tasked municipalities to develop police reform plans. The Albany Police Reform and Reinvention Collaborative spent six months developing a 112-page plan in response to that Executive Order. Included among the many recommendations in that report was a "need to test and refine, using redirected police funds" the use of social workers and street outreach teams.
In her 2022 Proposed Budget, Mayor Kathy Sheehan has now called for over $56 million to go towards the Albany Police Department. After adjusting for inflation, that is a 31% increase from two decades prior and the most ever for the department. According to Census data, the population of Albany grew by only 2.3% in that same time.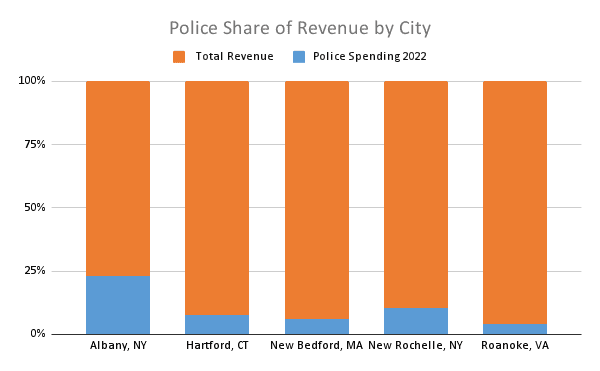 Similarly sized cities across the country spend less on police compared to their total revenue. Roanoke, the largest city in Virginia, spends only $13 million on its police department from a budget of nearly $118 million more in revenue than Albany's. Then there is nearby Hartford — with 20,000 more residents, Connecticut's capital city spends $8 million less than Albany on its police department.
According to an analysis of 473 cities representing all 50 states, the national average for police spending was nearly $100 less per capita than seen in Albany. Police spending per capita in Albany also exceeds that of other cities throughout the state of New York.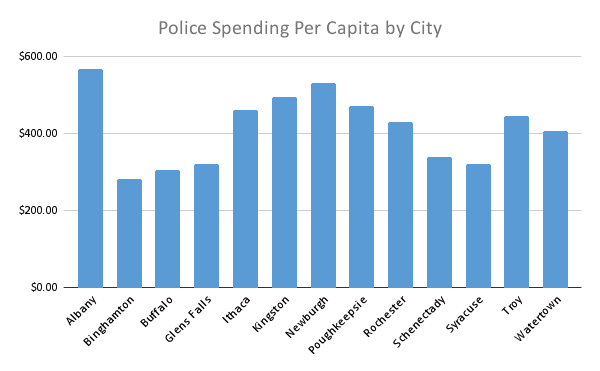 The mayor has pointed to a sharp increase in gun violence and pandemic-related staffing shortages as reasons for the investment. The plan calls for the hiring of more than 80 new police officers and the creation of a part-time Public Safety Commissioner who will report to the mayor to "adjudicate disciplinary matters within the Police and Fire Departments, help rewrite APD's General Orders, and oversee the hiring process." The police department will also add two victim's advocates and a data analyst.
As the police department ranks grow, a smaller reform movement remains ongoing by the most vocal Black Lives Matter activists who now find themselves targets of harassment and criminal charges. The larger "ally" community that turned out after the murder of George Floyd has mostly retreated back to their everyday lives.
It's not uncommon when society sees a shocking injustice and the immediate calls for change diminish. The sociologist Matthew Desmond recently wrote about the return to normal after the death of Eric Garner, saying, "when a story catches fire we can easily mistake a cultural moment for concrete policy change, as if we could simply speak a new world into existence."
A dramatic spike in gun violence seen across the country has also impacted Albany's approach to policing. Murders were up 240% in 2020 from the year prior — and the city has now matched last year's number of homicides with more than a month left to 2021.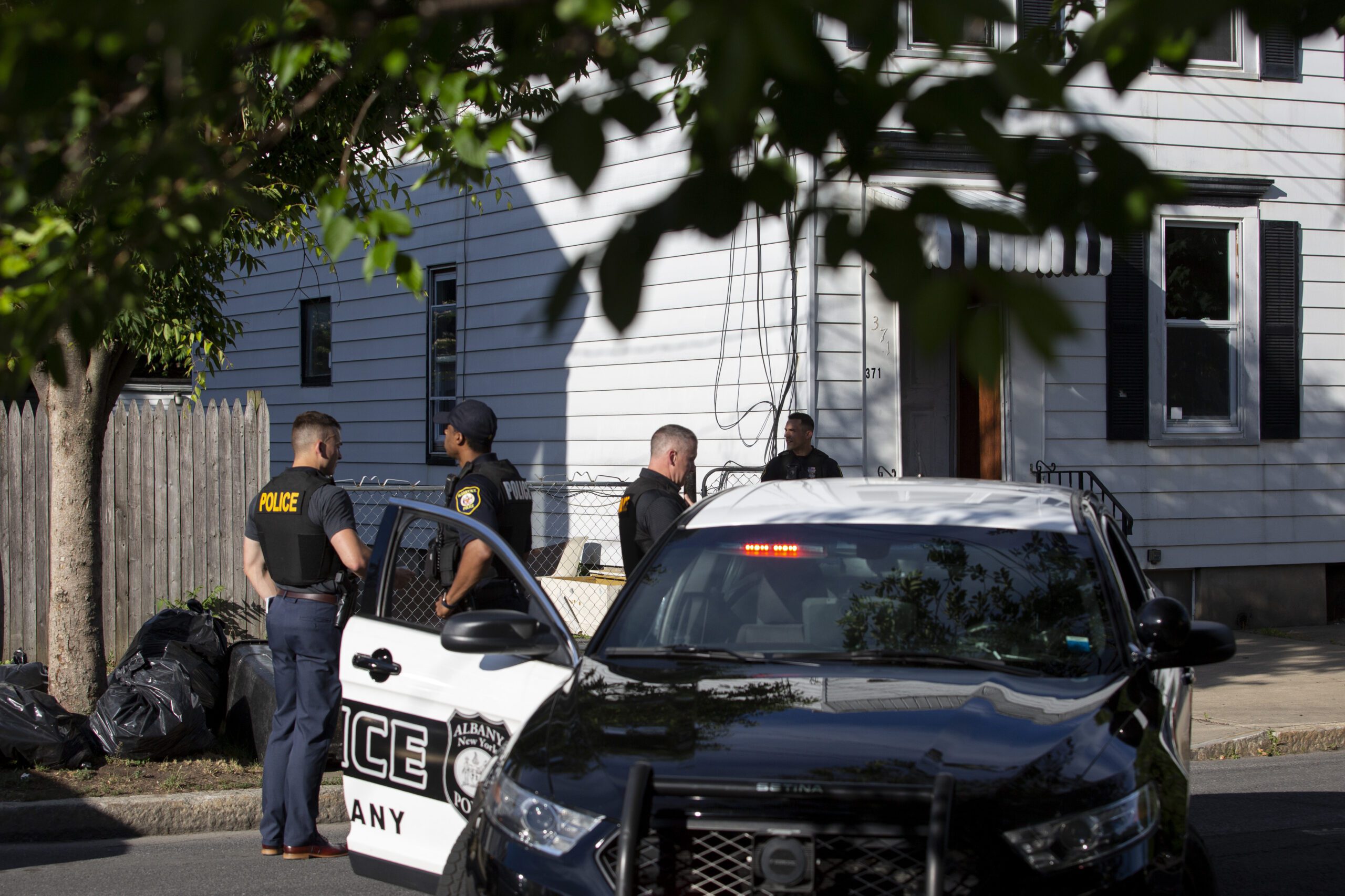 Police reform advocates point to the spike in shooting deaths as further evidence that the traditional methods of policing aren't addressing root causes, many of which have been exasperated during the pandemic. They make calls for funds to be shifted towards community investments that are more proactive instead of reactive. According to the sociologist Patrick Sharkey, research supports the success of community-based programs. He recently wrote in the Washington Post:
"When neighborhood organizations engage young people with well-run after-school activities and summer jobs programs, those young people are dramatically less likely to become involved in violent activities. When street outreach workers intervene, they can be extremely effective in interrupting conflicts before they escalate. When local organizations reclaim abandoned lots and turn them into green spaces, violence falls. When community nonprofits proliferate across a city, that city becomes safer."
One of those programs, Albany's Summer Youth Employment Program, will see a budget increase of only $168k from the year prior.
After the Common Council unanimously approved the budget, Albany will likely have to wait before seeing any major changes to the way the city approaches public safety.
Meanwhile, the mayor has promised that at least $25 million of American Rescue Plan funds will go towards community programs recommended by the COVID-19 Recovery Task Force — some of those programs are indirectly related to violence prevention. The Common Council has demanded more input into the $80.7 million the city was awarded from the federal government, with some council members hoping to fully fund housing organizations that are not receiving the budget amounts they say they need.
Still, there is one major change to the city budget that has reform advocates celebrating.
After voters overwhelmingly passed Proposition 7, an amount equal to at least 1% of the total Albany Police budget will fund an enhanced Community Police Review Board. The independent board now has double the budget to conduct police misconduct investigations.
Born and raised in Albany and now sitting on the CPRB board, Paul Collins-Hackett sees the new funding as a reallocation of funds not seen in the city before. Instead of focusing on the size and funding of the police department itself, Collins-Hackett has focused instead on building CPRB powers around it.
"My primary concern right now is in the situation that we have, how do we keep people safe, how do we empower the community, and how to we make sure there is transparency and accountability in these processes," he said.
The police union is promising to challenge the new law — likely through lengthy court battles.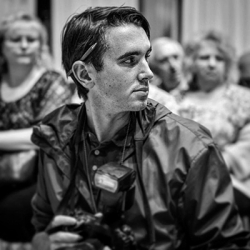 Latest posts by Patrick Dodson
(see all)