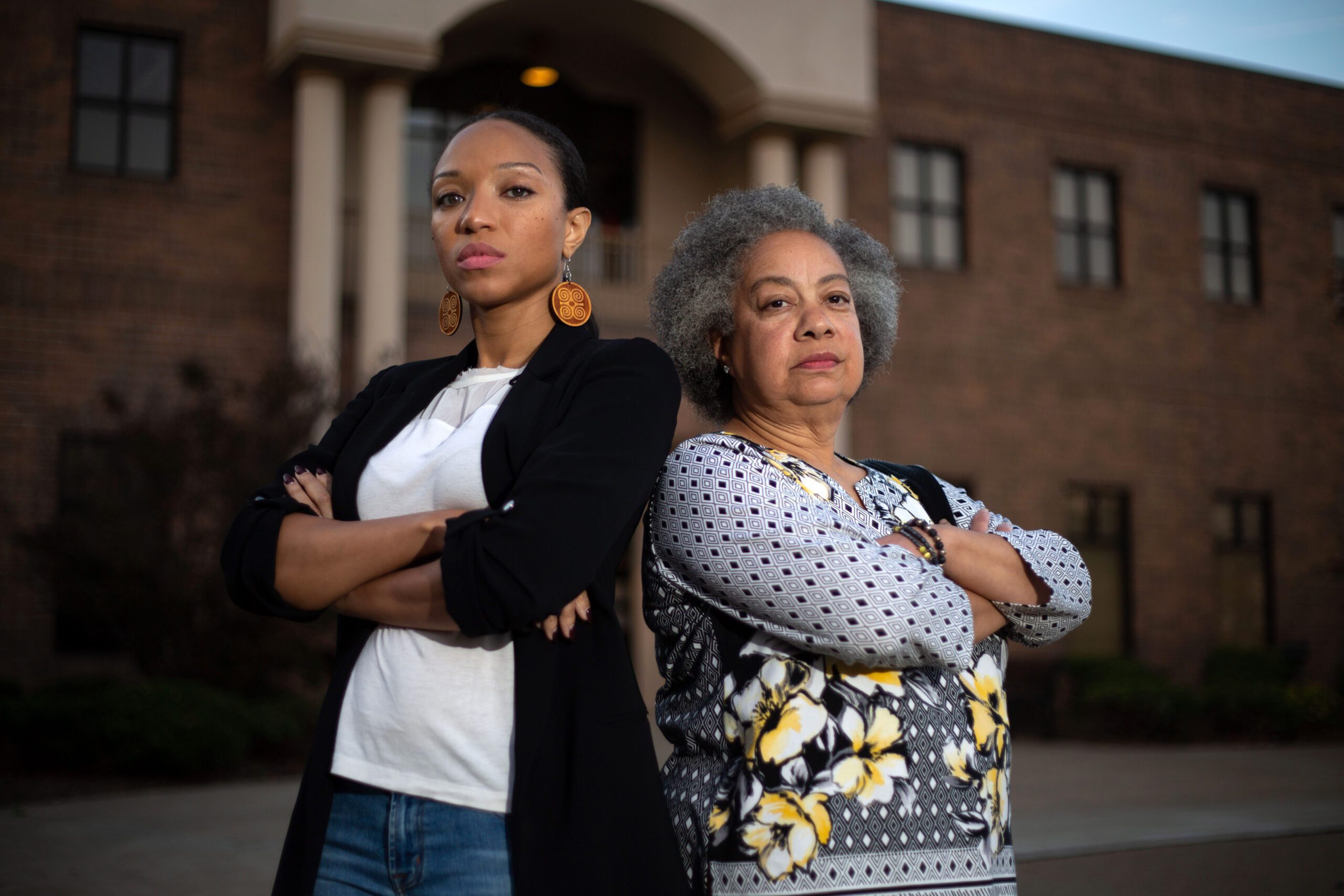 Albany voters will decide if police watchdog gets teeth
Five years ago, Nairobi Vives and her family were all smiles as they arrived to Giffen Elementary School for her cousin's first day of kindergarten. She said she then watched as Albany police officers stationed outside the school acted aggressively towards parents that were there to celebrate a milestone in their children's lives.
"They were conducting traffic, I don't know what the purpose was but they were yelling at all of these excited parents about where they should park and what they could or could not do," she said. "And it was so absurd to me."
"If you live in a certain neighborhood you can't even have a first day of school experience without some sort of negative police contact."
Now, Vives is motivated to improve even those everyday interactions between the community and the police. She currently serves as the chair of the Community Police Review Board.
"I'm all for changes and putting power back into the people that live in the community and that care about the people that live there."
By November 2nd, Albany residents will take to the polls to decide the extent of that power. A pair of important city proposals appear on the election ballot opposite the Mayoral and Common Council races. One of those proposals would grant additional oversight abilities to the city's CPRB.
Local Law J, also known as Proposition 7, moved forward to city-wide vote after unanimously passing the Common Council. It proposes the following:
Shall Article XLIV of Chapter 42 of the Code of the City of Albany be amended to increase the Community Police Review Board's authority and ability to conduct investigations and to exercise oversight, review, and resolution of community complaints alleging abuse of police authority?
The CPRB was established in 2000 to improve accountability and relations between the police and the community that they serve. It was formed in the wake of police misconduct and abuse in the Arbor Hill neighborhood the year prior. According to a Metroland article at the time, "citizens flocked to meetings to demand an independent, objective body that would be able to investigate complaints of police brutality." What was born out of those calls was instead labeled "compromise legislation" — a board with very little power.
At the time, the board was tasked to "create a complaint review process that is free from bias and informed of actual police practice." It operates as an independent body consisting of nine volunteer members appointed by the Mayor and the Common Council. Currently, the board can only review and comment on misconduct investigations completed by the police department themselves.
Advocates say that still leaves the police to investigate the police.
After more than two decades, Prop 7 would overhaul the CPRB and allow them to better handle civilian complaints and independent investigations into police conduct. Most notably, the CPRB would be granted subpoena powers "to compel testimony and the production of evidence" in their own investigations and the authority to set discipline with the police chief.
It would also give the CPRB the money to take on new responsibilities — at least $563,782 additional funds under Mayor Sheehan's proposed 2022 budget. That makes up only 1% of the total police department budget. Currently, the CPRB's $250,000 a year budget goes towards administrative costs and hasn't increased in over 20 years.
After being appointed to the board in June of 2020, Vives joined the chorus of board members that have spent years advocating for more CPRB power. One of those people was Ivy Morris, a longtime advocate who served as chair when Vives was appointed.
Vives and Morris spoke to Albany Proper last year about their wishes for the CPRB. It was before Local Law J but after the murder of George Floyd — when calls for police reform were the loudest they've been in a generation.
"What we hope is that at this time, because everyone is involved and everyone is taking a stance and making suggestions and recommendations, our hope is that what we have planned for the board, what we've been talking about for years, is the board being more effective," Morris said. "Having more weight within the community it represents."
She credited the ongoing local Black Lives Matter protests with pushing the Common Council to look at the CPRB with fresh eyes. Those protesters have been met with tear gas, rubber bullets, batons, and arrests by officers with their badge numbers taped over.
"God bless those young folks that are protesting, because we know that protesting, whatever your feelings on it, that moves policy," she said.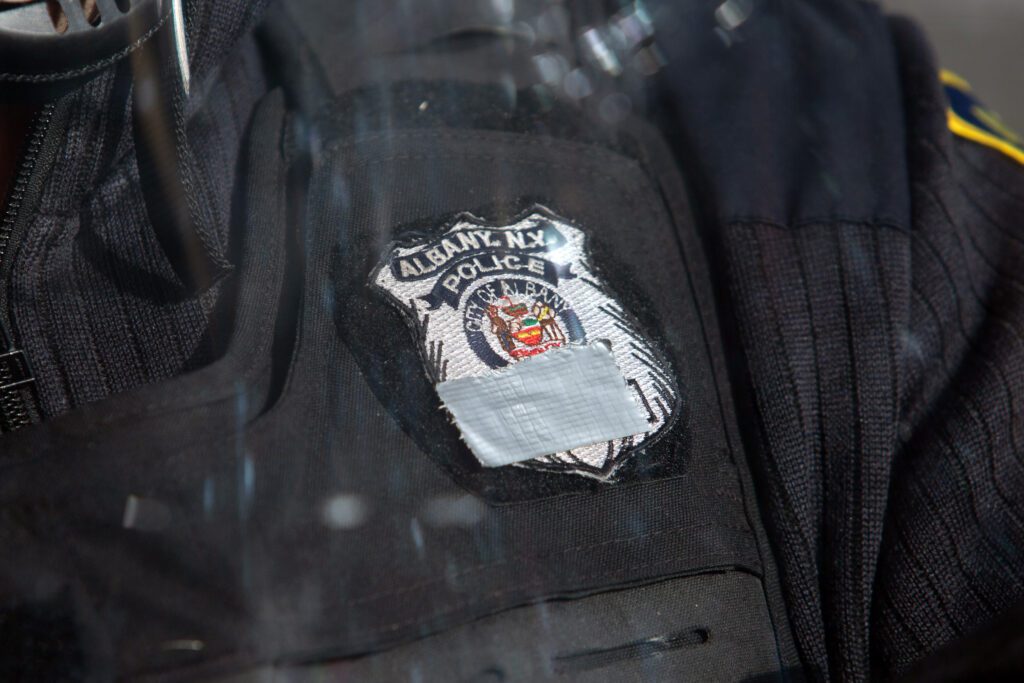 Vives also spoke about growing up in Albany and hearing about police abuses that never made the news.
"I think that those people and those stories are very important and should be protected," she said. "This board should have real power to do something about the state of the city."
The pair joined community leaders and groups, including Citizen Action, the Center for Law and Justice, and the Albany branch of the NAACP, in front of Albany Police headquarters last week to rally in support of Prop 7. The organizers call themselves the Vote Yes on Prop 7 Coalition.
Andy Kaier, an organizer with the Albany chapter of the Working Families Party, said that the group has mainly focused on raising awareness around the proposition.
"The biggest thing that we've been noticing is just not a lot of people are aware that this is on the ballot," he said. "A big part of our effort has just been educating voters that this is something that they need to vote on and that it's going to be on the back of their ballots, so they need to flip their ballot over."
He's had some concern about the lack of highly contested races on the ballot bringing people to the polls.
"We just need to make sure that people will remember to still get out and vote because this is obviously a really important measure."
Their canvassing continues Friday, October 22nd at 4pm from the Howe Library Branch in the South End and Monday, October 25th at 4pm from the Albany Public Library's Main Branch on Washington Avenue.
---

Visit the Albany Proper 2021 Election Guide page for more information about when and where you can vote.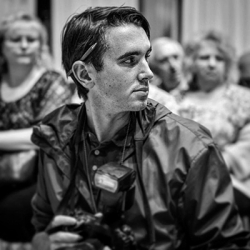 Latest posts by Patrick Dodson
(see all)