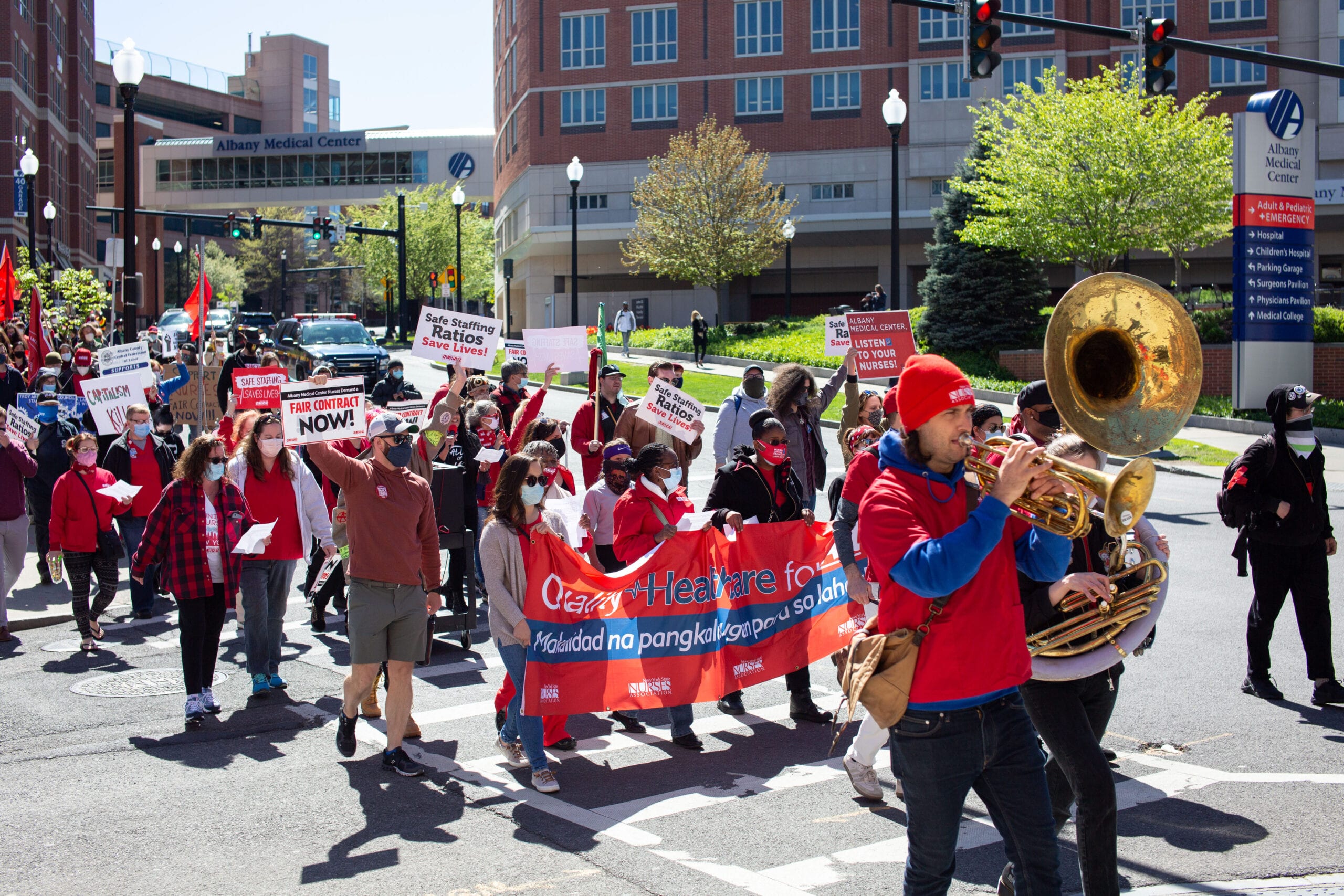 Albany 'May Day' events intersect local labor and civil rights movements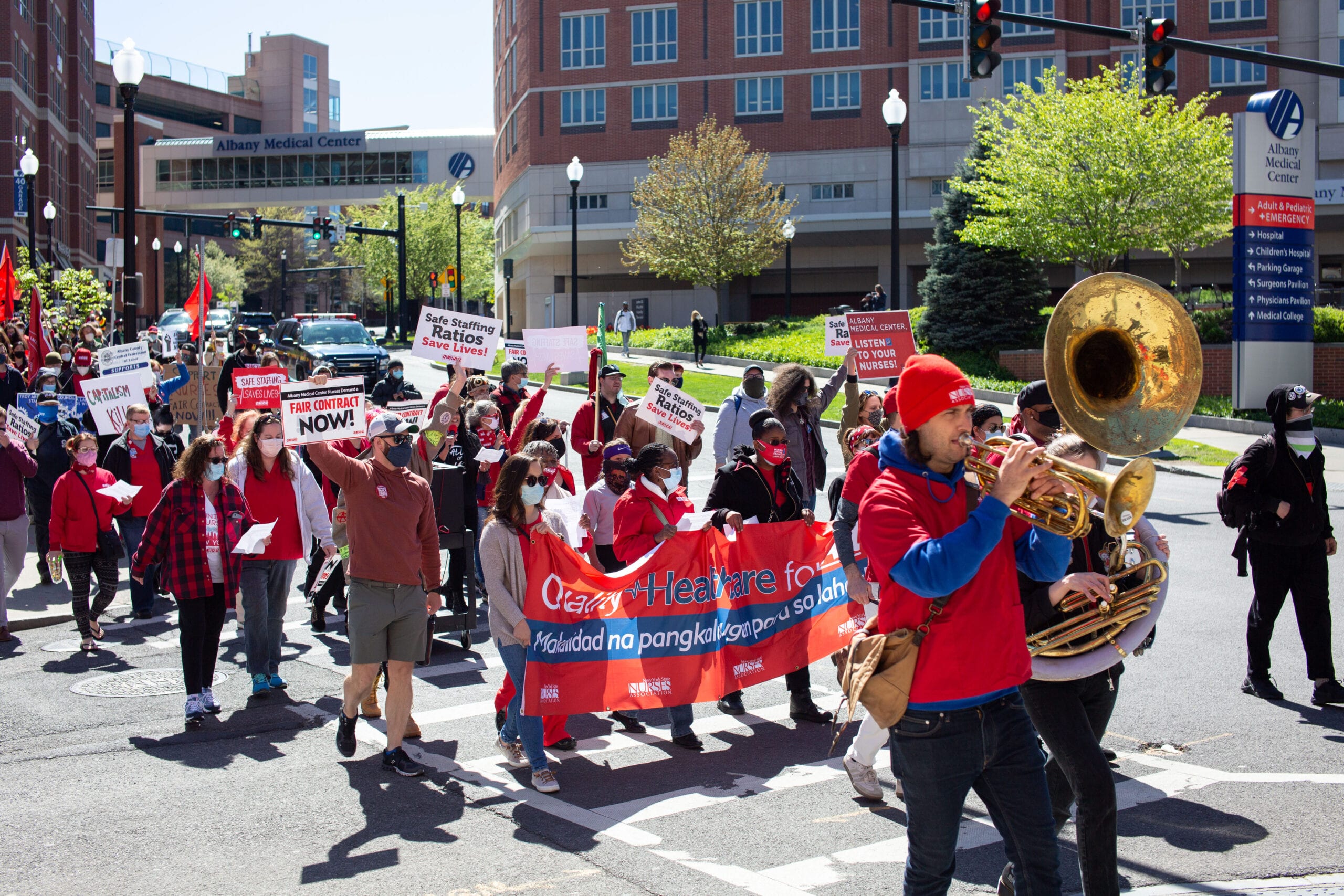 Nurses from Albany Medical Center rallied this weekend amid a contentious three-year long contract fight with hospital management.
The event coincided with the celebration of May Day — an international holiday to celebrate the labor movement and the worker rights that have been associated with it. Labor advocates say that the day has intentionally been whitewashed from American culture and consciousness and instead replaced with a celebration of Spring's arrival. However, since 1889, May 1st has been designated as International Workers Day around the world. Events in Turkey, France, and Germany this year resulted in police violence and arrests during anti-capitalist May Day protests there.
In Albany, community activists and area union organizations joined nurses who say they have been subjected to 12 hour work days, inadequate healthcare, and low pay — all while being hailed as healthcare heroes amid the COVID-19 pandemic. Teachers, firefighters, miners, construction workers, electricians, elected officials and political hopefuls were among those who stood in solidarity with their struggle.
"This is not a nurse's fight. This is a community fight," said Ibrahím Pedriñán, president of the Albany County Central Federation of Labor, which represents 30,000 workers. "These nurses hold your babies as they are born. These nurses hold our parents hands as they die. These nurses hold our hands as we endure a painful global pandemic."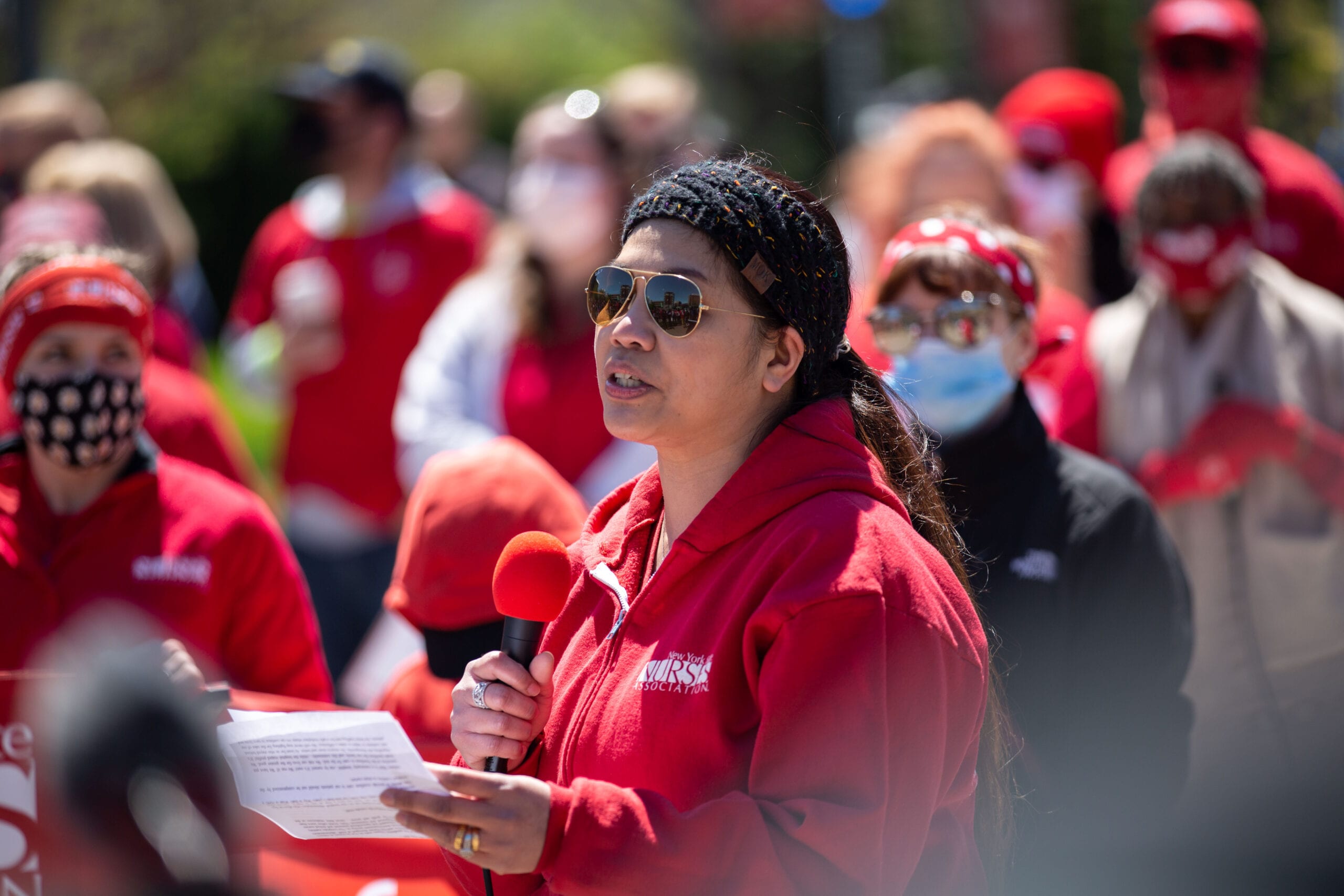 One of those nurses is Jennifer Bejo, who has been an Albany Med ICU nurse for 15 years and spoke about what she called the hospital's inability to retain nurses.
"It's not the pandemic that drove them out," she said, "it's the hospital administrators who allow this hemorrhaging of nurses and now do not have a clue how to stop it." Bejo said that 75% of the AMC staff has been there for less than five years.
"Our ability to provide excellent care for our patients should not be compromised by the hospital's inability to retain nurses," she said.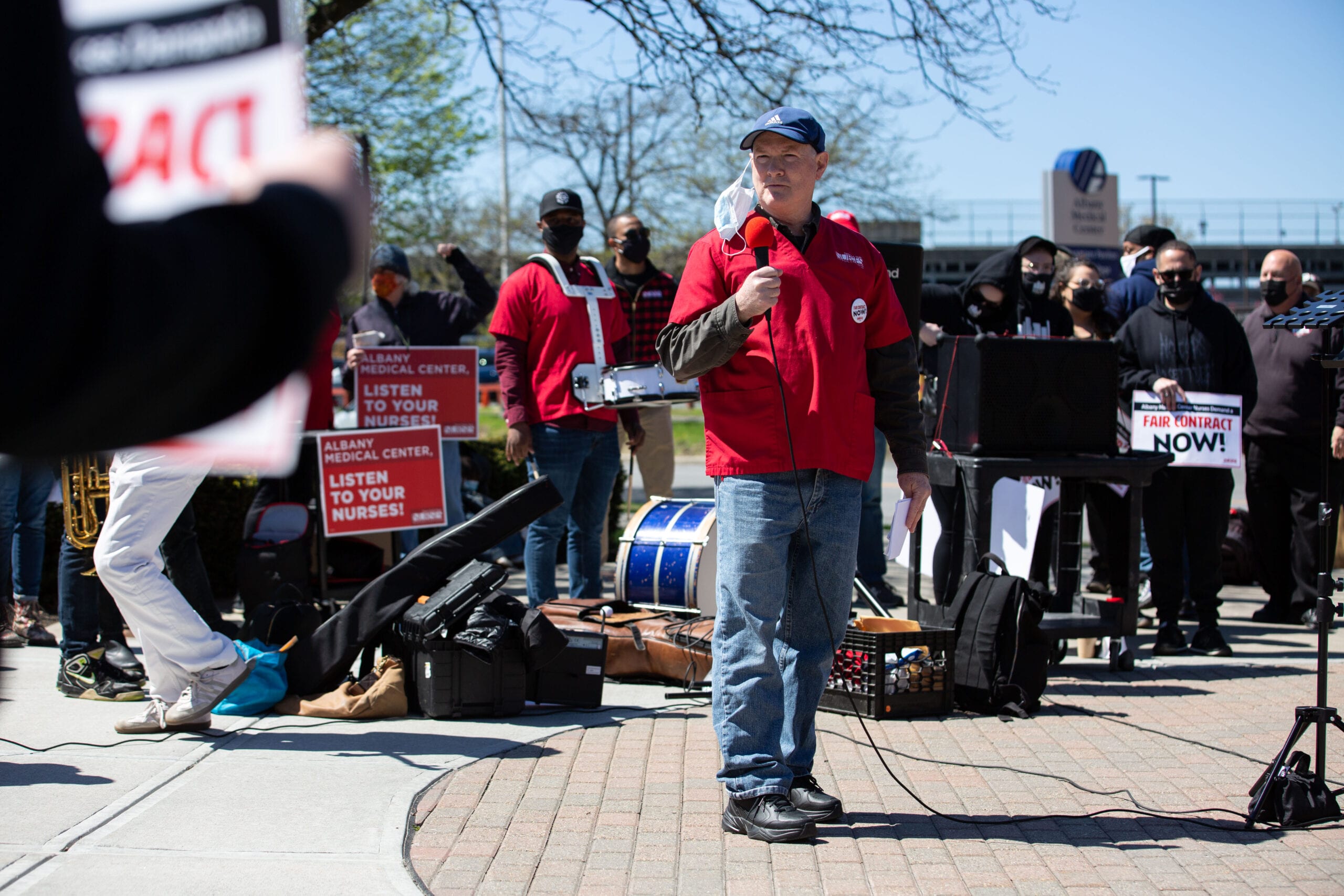 Mike Fitzsimmons, who has worked for 23 years in the same ICU, called out the multi-millionaires who run Albany Med, who he labeled a "good old boys club."
"Every day turns into almost a crisis day," he said about the staffing shortages. "What the hospital has done is say 'just try to be creative'." 
"It's not the millionaire's hospital. It's not the bank's hospital. It's not the consultant's hospital. It's our hospital. It's the community's hospital"
Meanwhile, Albany Mayor Kathy Sheehan initially joined other local elected officials present at the rally. Minutes after arriving, a local Black Lives Matter activist sought to speak with her. Instead, Chief of Staff David Galin handed him a business card and requested that meetings be arranged ahead of time. Sheehan left the event shortly after, noticeably not joining her fellow politicians in addressing the crowd.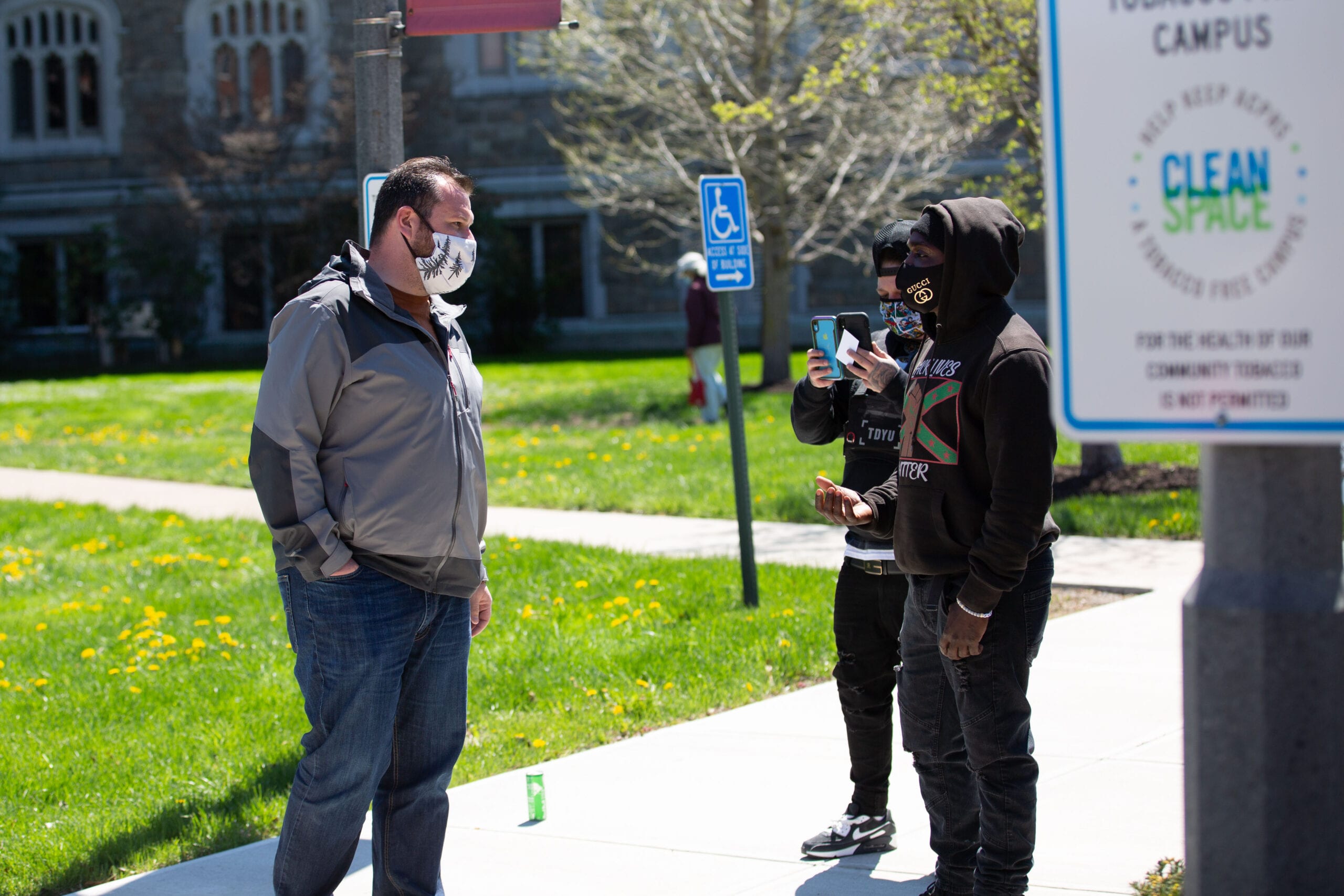 The event came just days after her office put out a statement trying to dispel activist's accusations that she has been avoiding them:
"I meet with Albany residents all the time about policing reform and other topics—it's one of the best parts of my job. The residents of this city are my number one priority. If a resident wants to meet with me, they can email a request to mayor@albanyny.gov."
Many of the speakers at the nurse's rally spoke in support of the Black Lives Matter movement and its direct correlation with the labor movement.
Beverly Ivey, representing the Albany branch of NAACP, offered solidarity to the nurses' fight — "The civil rights movement and the labor movement are natural allies," she said.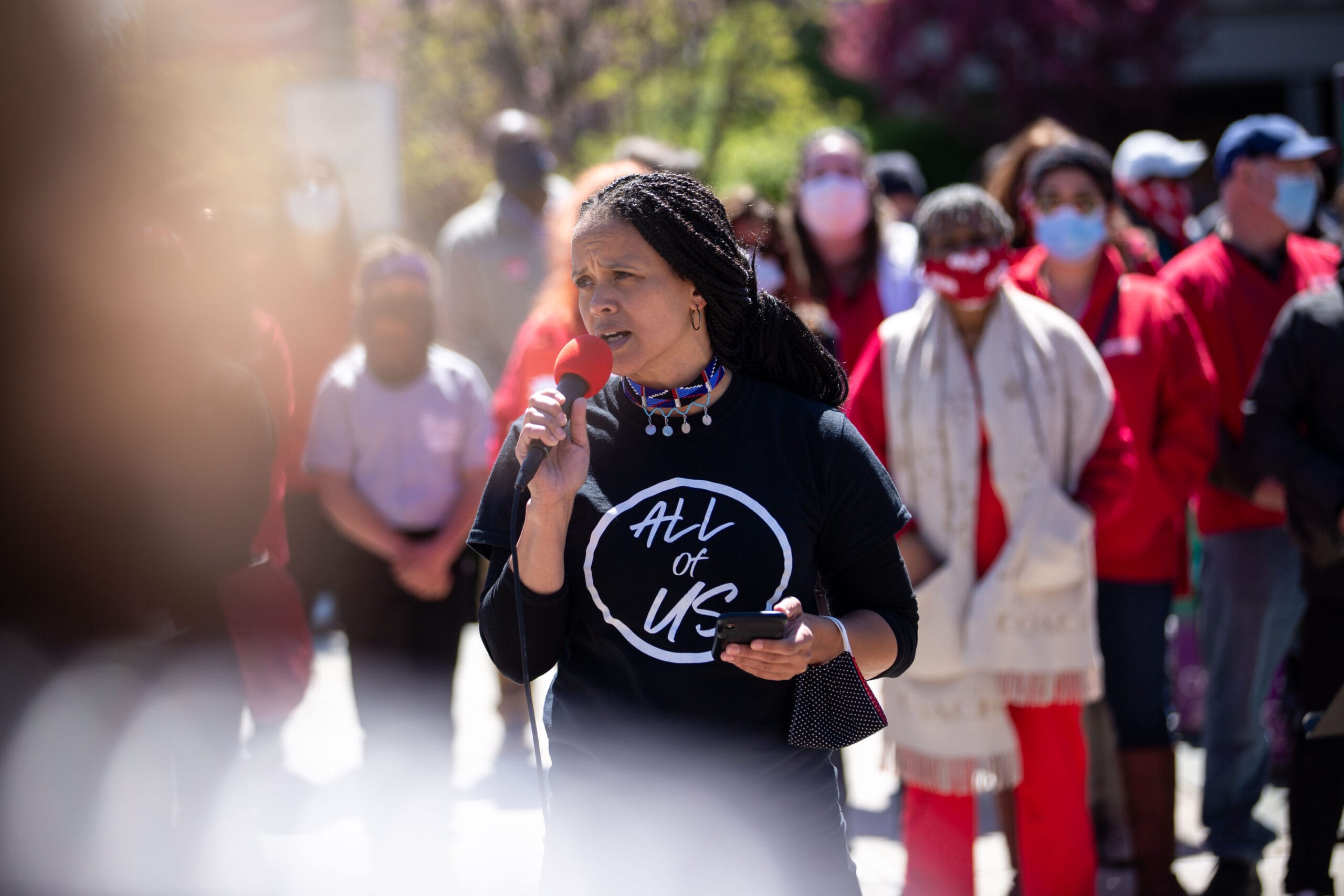 Jamaica Miles, co-founder of community action group All of Us, offered a history lesson on Lucy Parsons, who was a leading figure in American anarchism and the radical labor movement in the 1800's — later becoming a founding member of the Industrial Workers of the World (IWW) in 1905. Miles also compared the police response to the infamous Haymarket Square riot with that of Albany police's treatment of Black Lives Matter protesters throughout the last year.
Parsons was known for her powerful and revolutionary writings – leading the Chicago Police Department to say that Parsons was "more dangerous than 1,000 rioters." It's easy to find a resemblance between Parsons legacy and the vocal community organizing that Miles has become known for throughout the Capital Region.
"It is no news that hard working women are leading the revolution," Miles said. "It is no news that our voices often go unsung."
"All of us need to come together and demand that there is no injustice for any one of us. We need to show up every day in every way and anywhere that we can. We will march in the streets. We will be in our schools. We will be in our businesses. We will call out every legislator that does not stand up for justice in every way that they need to. Not just on one issue, not just on some issues. Not dividing us trying to convince us 'well I'm here for nurses but I'm not here for Black lives," she said.
Miles is among the local community activists who have been demanding justice for the South Station protesters brutalized by Albany police officers last month. Joining her has been Ibrahím Pedriñán, who visited protesters at Arch Street before the camp was torn down. He wrote about it on Facebook at the time:
"It was full of beautiful people – artists, activists, clergy, labor leaders, residents, parents, and warm faces! It is a peaceful, generous, transparent, and welcoming group who simply wants to stop being murdered, bullied, beaten, and harassed in their home – Albany."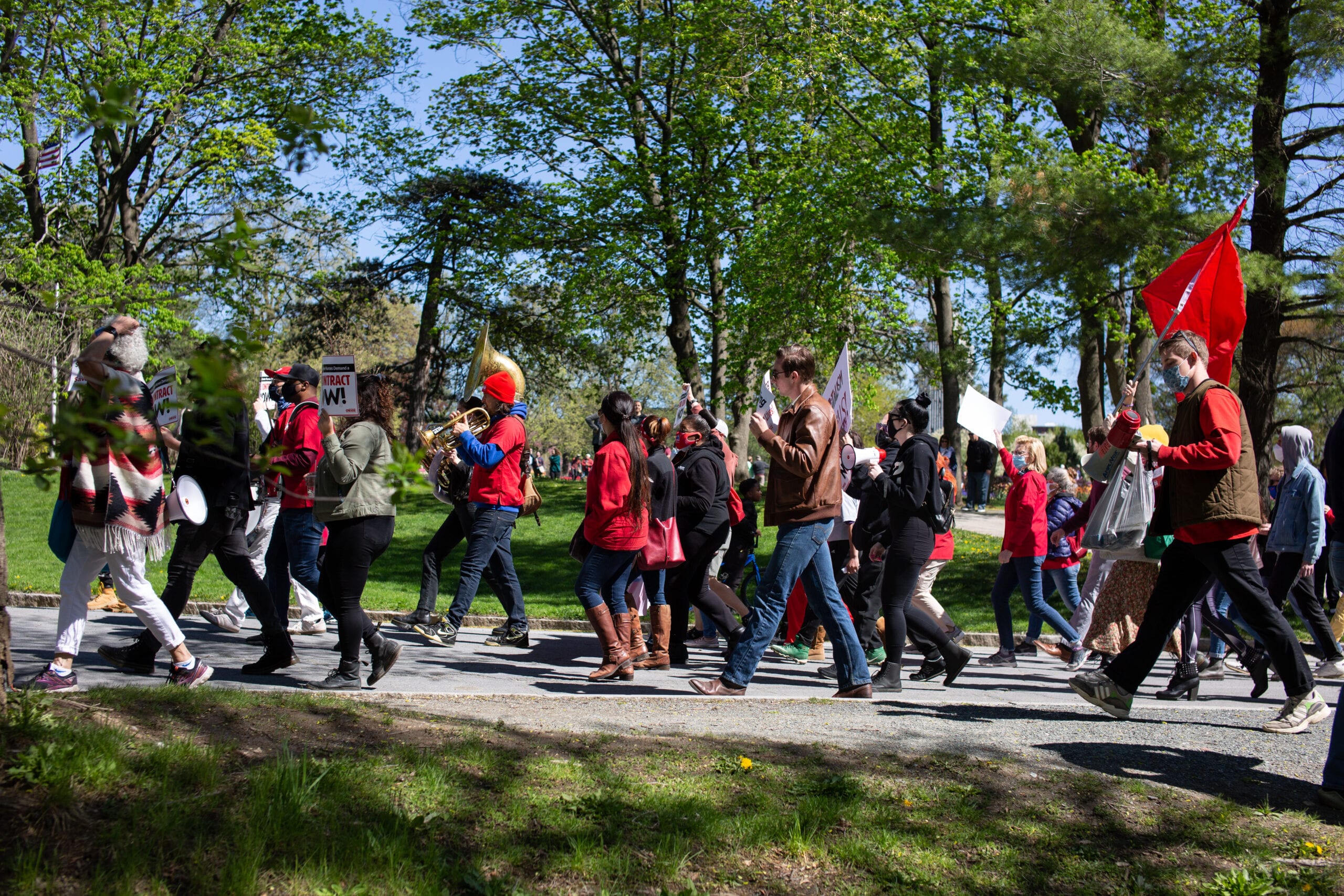 The nurses concluded the rally in front of the hospital by marching down New Scotland Avenue and continuing the program at Washington Park Playhouse, where a Black Lives Matter cookout was planned in coordination with the holiday. The cookout was led by activists who last month were violently arrested outside South Station and have since renamed themselves as the Arch Street Abolitionists. Between grilling burgers and dancing they took a moment to address the crowd about their recent struggle.
"We ask that you please continue to support your local organizers and that you continue to support the movement that works to liberate Black and Brown individual's bodies, our time, and our energy," said Mikayla Foster.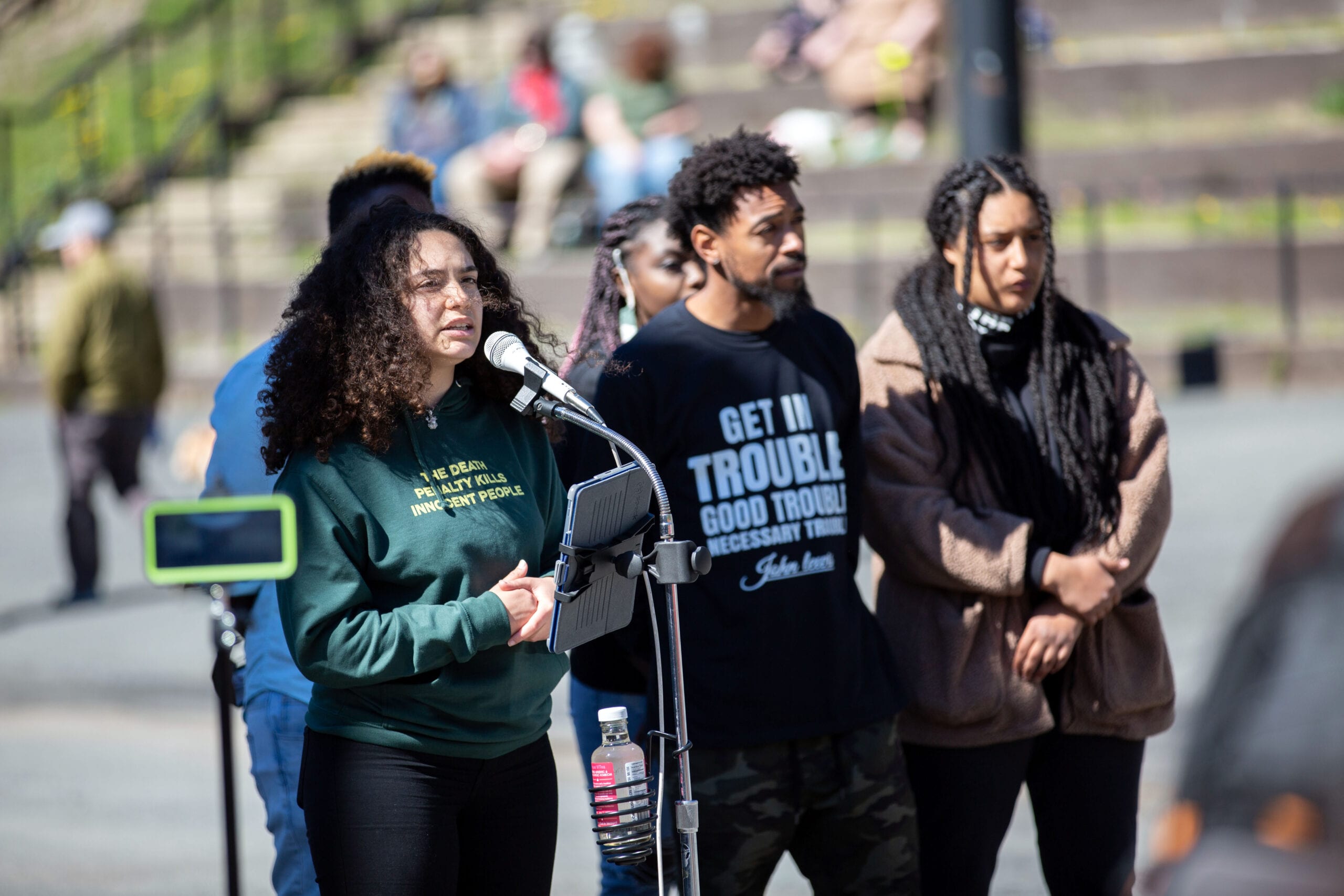 The scene at Washington Park was one of organizing and networking — from large progressive organizations to loosely organized community groups setting up informational tables and handing out literature.
Choosing to forego the societal norms of a table, a self-described anarchist who goes by the name of 'Cookie' had over 40 different zines laid out on the grass. With such titles as 'What They Mean When They Say Peace' and 'The Making of 'Outside Agitators', Cookie gathers radical writings from decentralized anarchist collectives across the country and photocopies them into curated print editions to hand out for free at public events.
Lucy Parsons would be proud.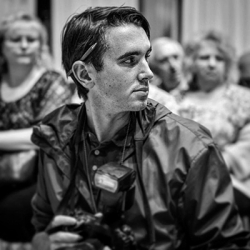 Latest posts by Patrick Dodson
(see all)