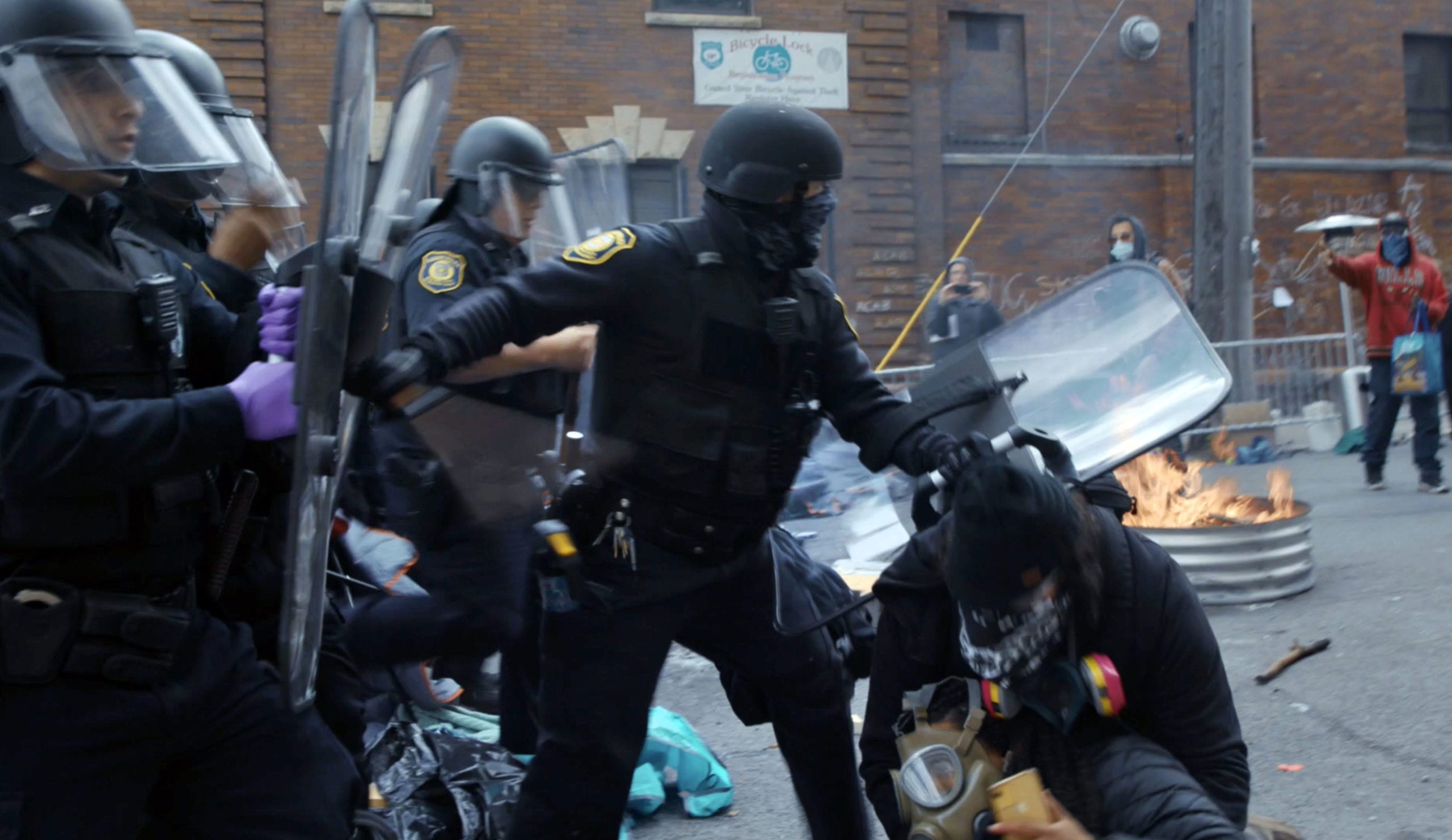 "Don't gas me, Kathy" – Video takes you inside violent South Station protest raid
Shocking video footage filmed by Bhawin Suchak, executive director of the nonprofit media organization Youth FX, takes you inside the South Station protest encampment during the chaotic moments that riot police violently forced them out.
Trigger warning: this footage contains scenes of police violence against Black people:
Albany, NY Police Violently Break Up Protest April 22, 2021 from Bhawin Suchak on Vimeo.
In the footage, protesters are heard making pleas to Mayor Kathy Sheehan to "not gas them", a reference to the mayor's apparent willingness to tear gas Black Lives Matter protesters since protests erupted in the city last summer.
While officers restrained from using tear gas on Thursday, the footage reveals brute physical force by way of riot shields and batons as they worked to clear the protesters out who had been peacefully occupying Arch Street in front of the South Station for six days. They pushed and dragged protesters as they worked their way through the small camp making arrests. Police are also seen blocking Suchak as he attempts to film the interaction. The chaos lasted only minutes but escalated a crowd of community members who arrived in support of the occupation late into the night.
On WAMC's The Roundtable, District Attorney Davis Soares referred to the protester's demands as "unrealistic". Protesters have grown increasingly frustrated with the city's unwillingness to listen to their concerns and act on police accountability issues — they have expressed that street action as the only solution now and vowed to occupy the street until they got answers.
Meanwhile, as the Common Council continues to debate a ban on the use of tear gas, the mayor has promised to veto such a bill. On Friday, six members of the council and City Auditor Dorcey Applyrs released a statement strongly denouncing the "disheartening and overly aggressive" removal of protesters. Applyrs oversaw a racial bias audit of the Albany Police Department last year.
Sheehan has avoided the media since Thursday.
Our full coverage of the protest raid is available here.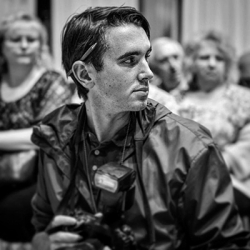 Latest posts by Patrick Dodson
(see all)