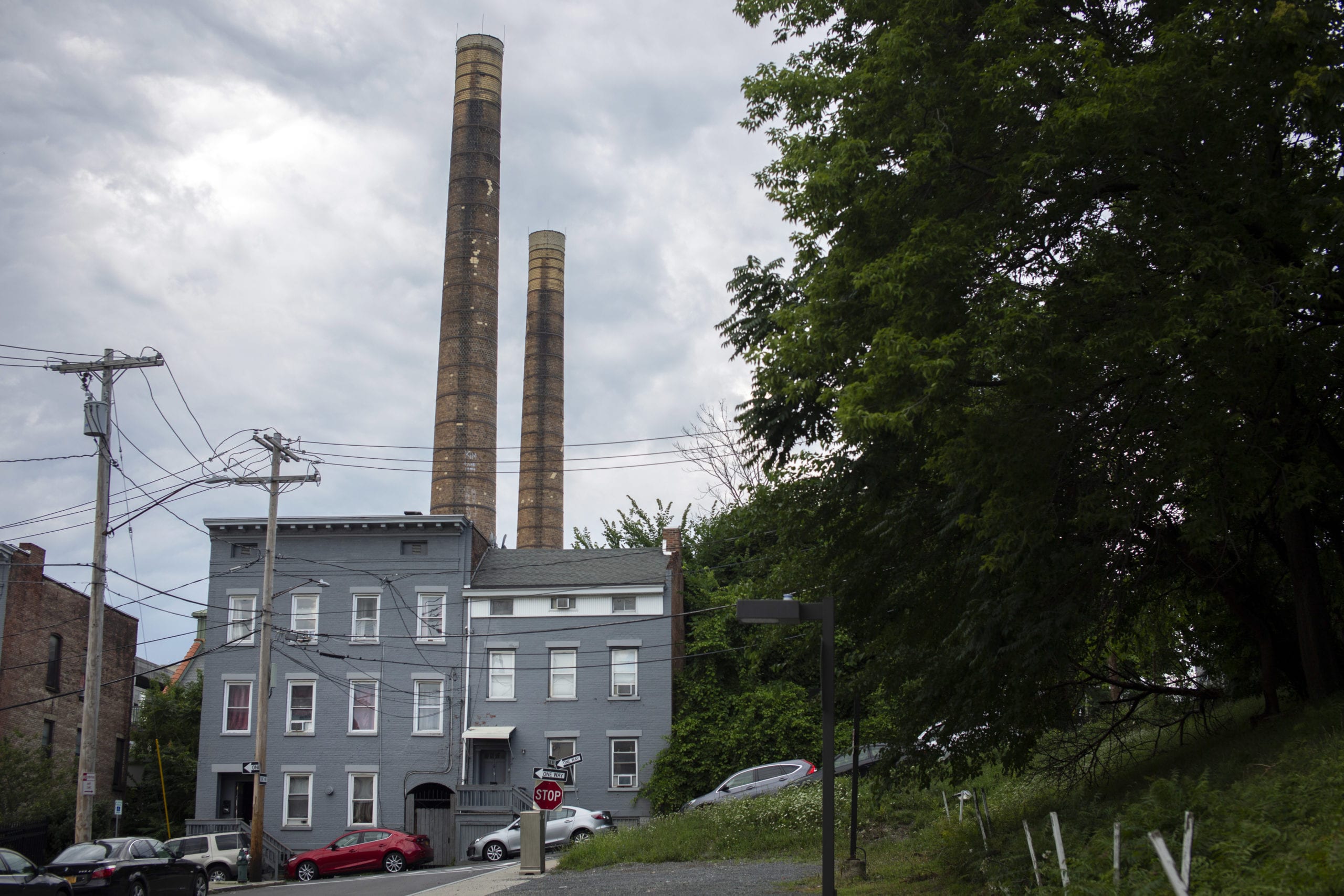 Albany neighborhoods highlight a long history of environmental racism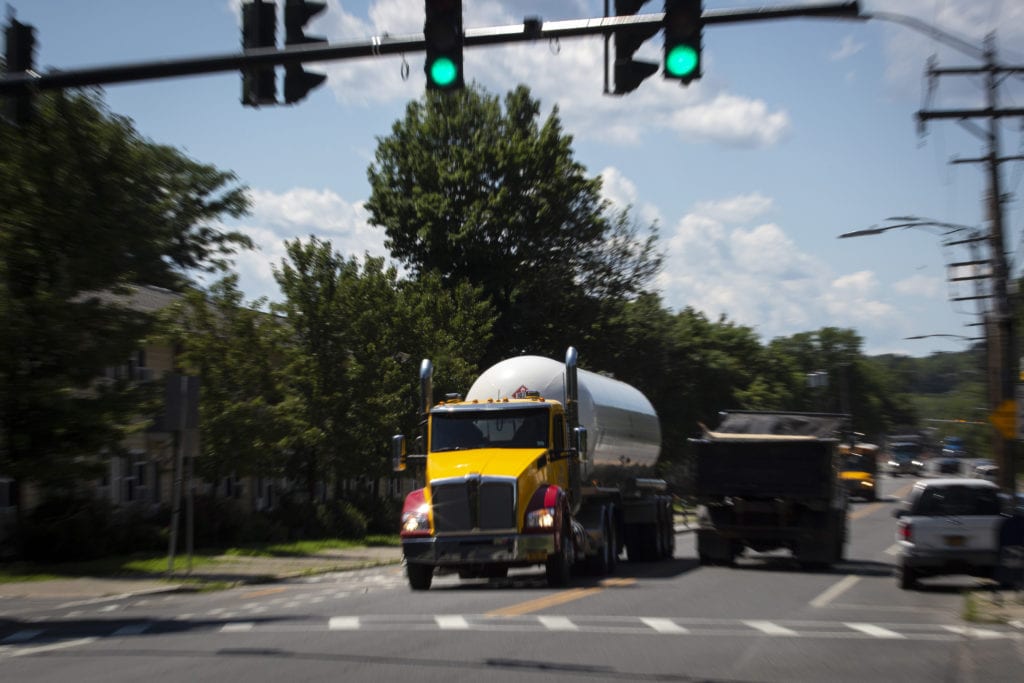 Take a look around Albany and you'll find a long history of environmental racism still impacting the city today.
The communities of West Hill, Sheridan Hollow and Arbor Hill are three examples of local neighborhoods subject to excessive amounts of pollution — including poor air quality from the interstate, waste blowing from the Dunn Landfill in Rensselaer, and toxic emissions from trash burning incinerators. As a result, the predominantly Black and Hispanic populations living in these communities are at a much higher risk for environment-related health problems than those residing in the more affluent, overwhelmingly White areas of Albany and the surrounding suburbs.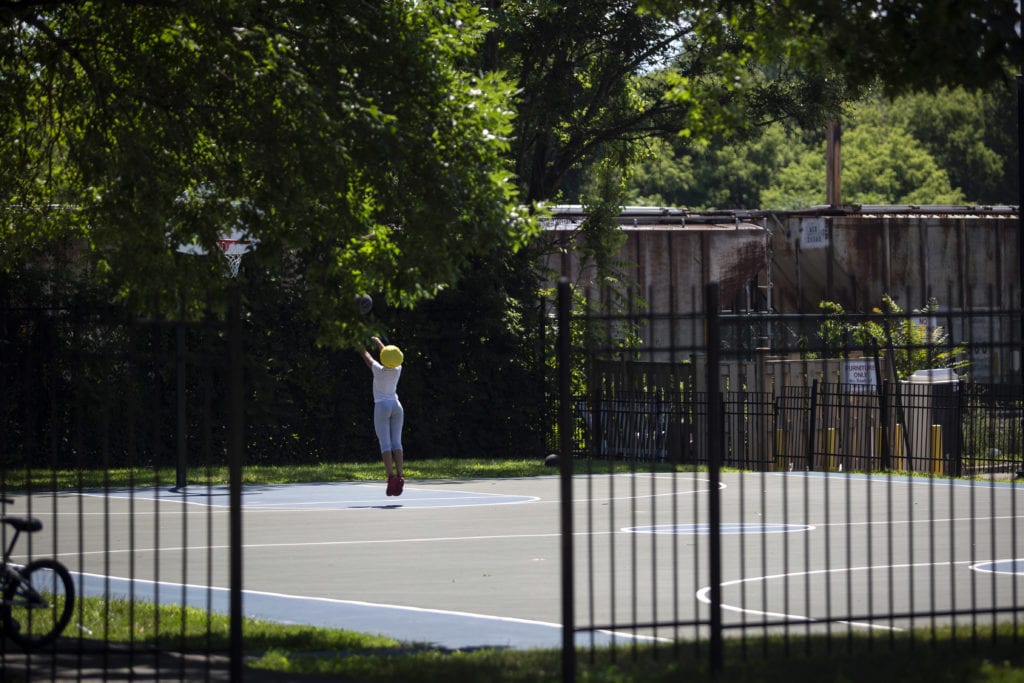 LIFE BY THE PORT
A study published last October by the New York State Department of Environmental Conservation focused on particulate matter concentration in the vicinity of housing developments such as Ezra Prentice, a low-income apartment complex on South Pearl Street in Albany's South End neighborhood. Results of the study found that Ezra Prentice had a 13 percent greater concentration than another nearby measurement location. According to the study, "this increase corresponds directly to the increase in morning truck traffic volume."
Noise pollution as well as air pollution are generated by large trucks and buses traveling to and from the Port of Albany's southern entry road. The study also notes that, "Along South Pearl Street at Ezra Prentice, 24 percent of the vehicles were identified as large trucks and buses compared to 4 percent identified at Southern Boulevard."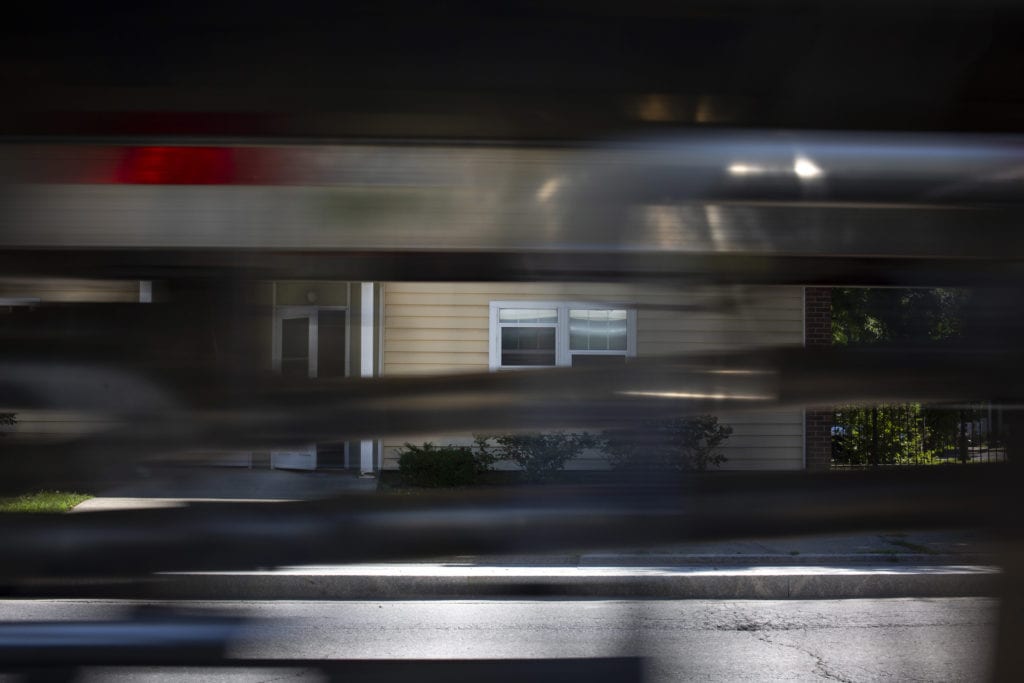 Albany is often perceived as small in scale compared to other U.S. cities. "Albany is really a mid-size city of about 100,000 people," Albany County Legislator Merton Simpson said, "but we have a large percentage of public housing." Ezra Prentice is evidence that too often, low-income housing is forced to occupy the same space as big polluters.
While there are numerous anecdotal accounts of residents reporting high cases of cancer in and around both Ezra Prentice and Sheridan Hollow, further documentation from independent focus groups and the state have yet to be undertaken.
13 YEARS OF SOOT
Heading north towards Arbor Hill, a decommissioned trash incinerator, previously in operation from 1981 to 1994, sits on Orange Street where large smokestack towers rise above brick row houses and "Children At Play" signs adjacent to the facility.
Merton Simpson also serves as co-chair of Sheridan Hollow Alliance for Renewable Energy (SHARE), work that he says has made him personally see the effects of pollution in the neighborhood. Multiple Myeloma, a cancer of the blood, has been diagnosed in his loved ones who lived in proximity to the former incinerator. According to Mr. Simpson, the incinerator was shut down in 1994 "because soot particles from the trash being burned actually reached all the way to the governor's mansion."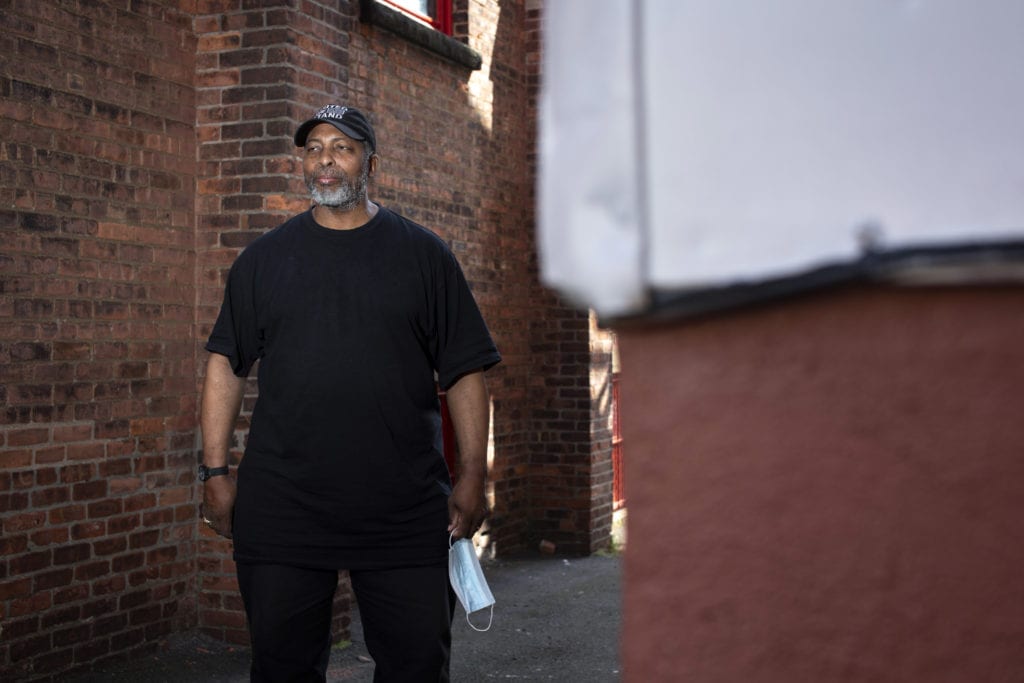 Sheridan Hollow sits just one mile north-west of the governor's mansion — if soot particles were able to travel a mile or more from their place of origin, it would also be a sound health concern for those living with that same facility in their immediate backyard.
Despite this, state officials had long assured residents of Sheridan Hollow that emissions from the incinerator's smokestack were harmless while it was in operation. It was shuttered shortly thereafter.
Mr. Simpson's grassroots work continues today. "The energy on the ground doesn't always lead to policy change," he said. "And that's what we really need."
A proposal to build fracked gas boilers in the same facility was discussed as recently as 2018. Thanks in part to efforts of groups such as Citizen Action and SHARE, the New York Power Authority has since abandoned these plans and is looking instead to solar energy as a means to heat and cool the Empire State Plaza complex it serves.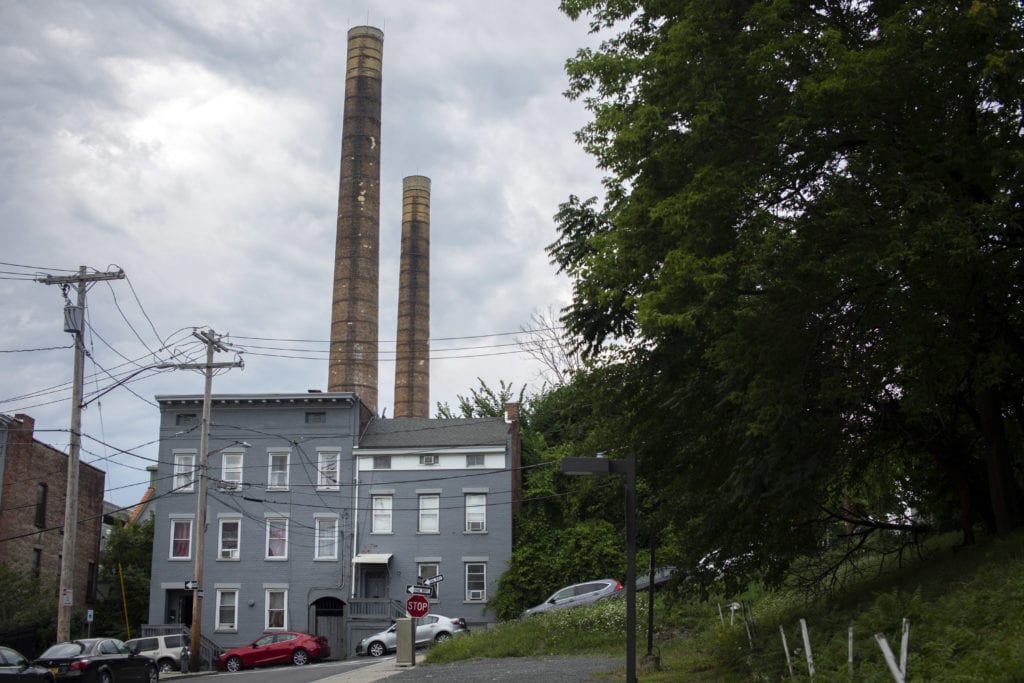 Though not currently in operation, the plant remains vacant in the Sheridan Hollow neighborhood. Renewable energy advocates like Mr. Simpson are urging state officials to consider geothermal energy as the most efficient alternative. So far they have been unable to make progress.
"The state is still reluctant to embrace geothermal energy," he said.
Meanwhile, private institutions like Skidmore College in nearby Saratoga Springs heats and cools 35% of its campus with geothermal. Similarly, the Emma and Georgina Bloomberg Center at Cornell Tech on Roosevelt Island in NYC also utilizes geothermal for its campus, proving that it is a feasible option in New York.
ATTENTION GROWS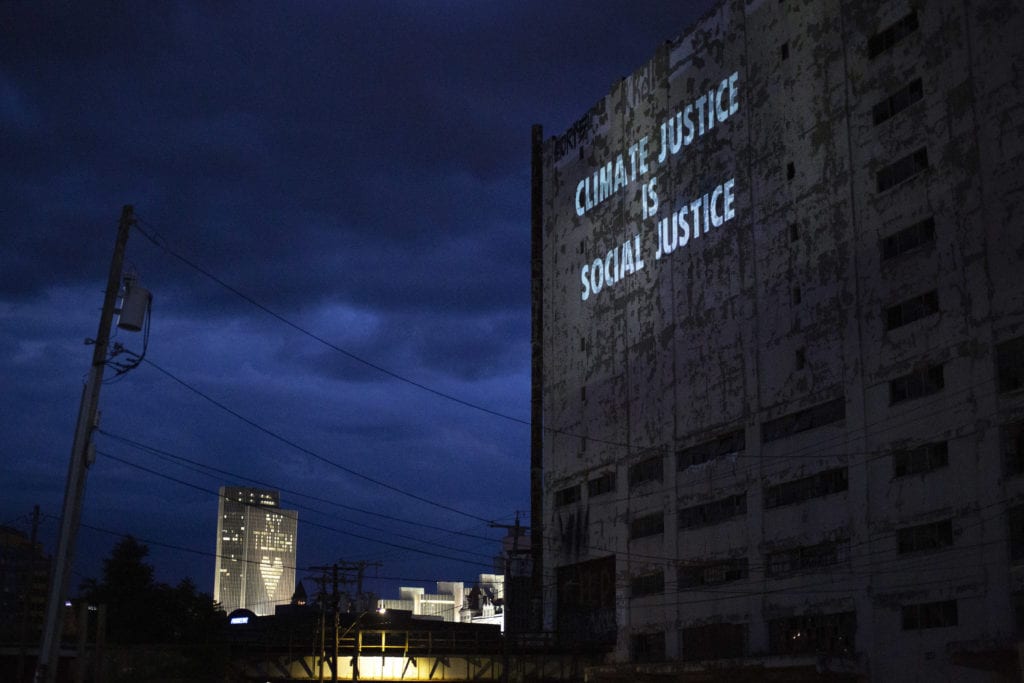 Meanwhile, environmental racism is a growing concern across the country. Attorney and Executive Director of the Energy Justice Network Mike Ewall and his team of researchers have created two tools designed to help analyze environmental racism and classism within communities.
Justice Map is "a tool that makes race and class census data easily navigable with a Google Maps interface. You can zoom in on any point and use the comparison charts to show the race and class demographics at any distance you want to plug in, looking at up to 5 distances at once." The second tool, the Spatial Justice Test "allows you to plug in any set of data points (or use the ones we already have on energy and waste facilities) to analyze race and class disparities industry-wide. You could use this to look at whether the locations of schools or supermarkets are disproportionately serving or not serving people by race or class in an area."
The Energy Justice Network has also helped to pass several resolutions and laws to keep communities safe from proposed projects that would cause harm to both the environment and public health.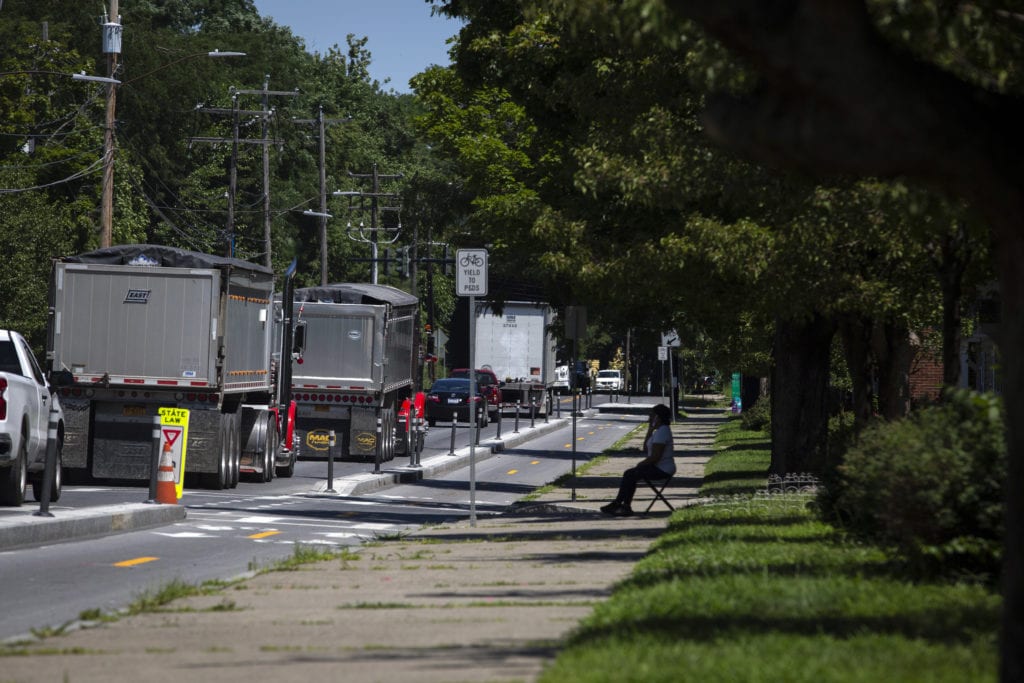 Despite the typical bureaucracy concerning public health and environmental issues, New York has made some headway in passing legislation that aims to ensure justice for its citizens. The Climate Leadership and Community Protection Act was passed in June of 2019 and went into effect on January 1st of this year. The Act mandates that New York achieve a carbon neutral economy by 2050.
According to the Climate Act Factsheet, the benefits of this climate leadership in New York include: "Reducing greenhouse gases and local pollution to keep our communities healthier, reduce respiratory illnesses and premature deaths, and avoid healthcare costs that limit our progress and success". It also vows to succeed in "providing a seat at the table for disadvantaged communities, and ensuring good paying job opportunities for all New Yorkers".
In order for this kind of legislation to hold any real substance, advocates say the neighborhoods impacted most severely by environmental injustices need to be the first to reap the benefits.
---
Latest posts by Dana Brady
(see all)