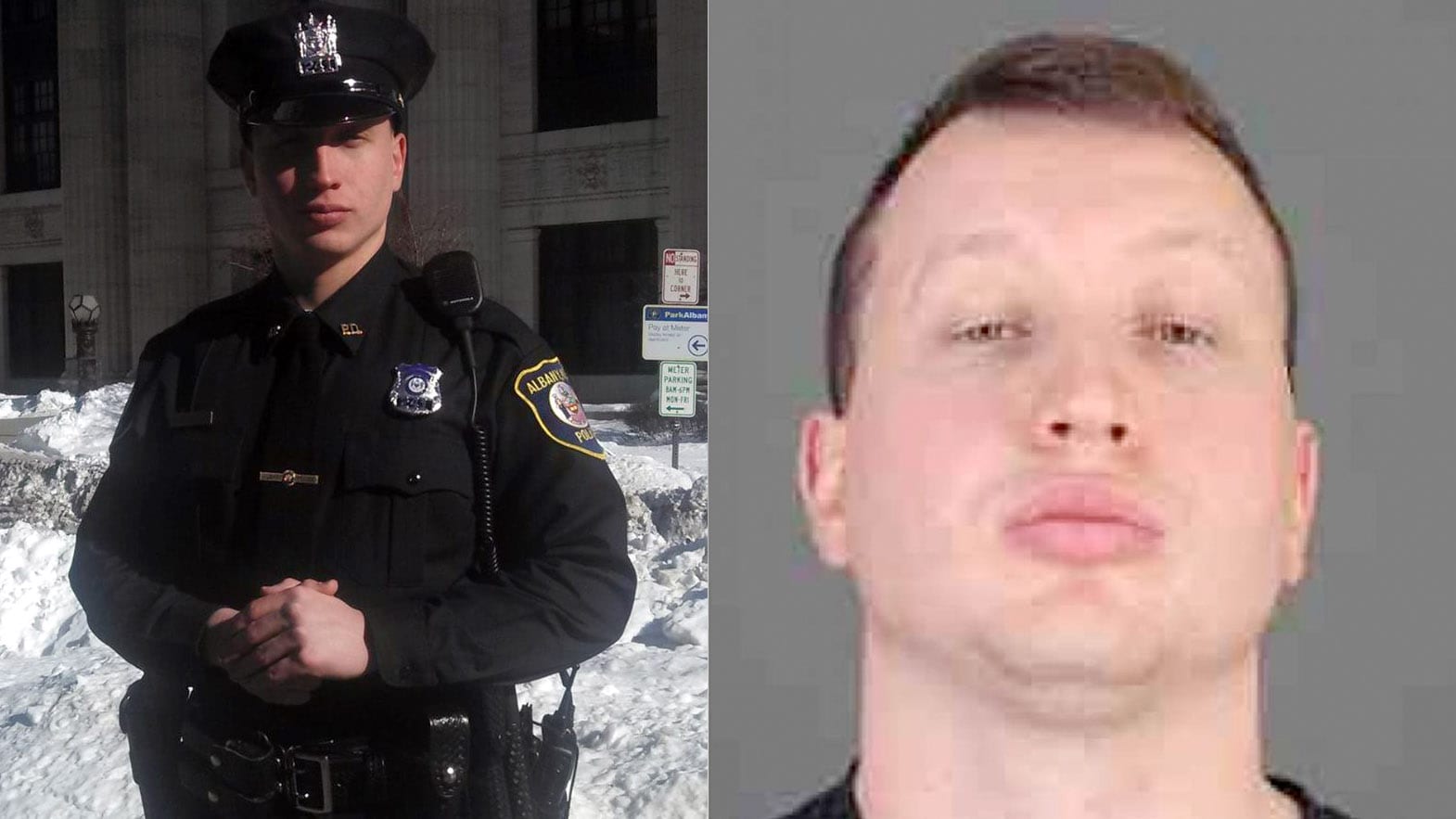 APD officer who assaulted man will escape criminal charges
A two-year court battle to formally remove a suspended Albany police officer from his job has been resolved, with a plan in place for criminal charges to be avoided.
Luke Deer, the APD officer who was caught on camera beating a man on First Street in 2019, will ultimately be allowed to plead to disorderly conduct — a violation similar to a traffic ticket. He will also resign his position in the department.
The plea deal requires Deer to continue attending a court-approved VA program for one year. After that, Deer's initial plea for a criminal assault charge will be lessened to the disorderly conduct violation at sentencing.
The arrangement was made with City Court Judge Holly Trexler after District Attorney David Soares' office failed to present "proof" of the charges to the court, despite widely circulated bystander video and body-camera footage showing the incident.
Footage of the police officer's violent response to an Arbor Hill party made shock waves through Albany and ultimately led to Deer's arrest. Another officer, Matthew Seeber, was seen kicking in the home's front door and pepper spraying the interior. He faced no consequences after an arbitrator found "the department failed to provide enough evidence that Seeber acted improperly or against his training." In arbitration Deputy Chief Edward Donohue admitted that he believed Seeber should have received more training instead of the prospect of losing his job.
The city settled with multiple victims in civil cases last summer an initiated a police department racial bias audit – the first of what would be multiple attempts to address police reform in Albany.
More from the Times Union:
Chief Assistant District Attorney David Rossi told the judge that there were "some difficulties in proof" in the case against Deer and as part of an agreed-upon "global disposition that we think is the most fair."

Rossi said he has not spoken to Armando Sanchez, the victim, or his attorney, but was made privy to discussions with Sanchez by internal affairs and Sanchez's attorney early in the case.

"And the district attorney's office feels this is the best possible course of action to take in this matter," the judge asked Rossi.

"Yes, your honor," Rossi replied.
The case has been widely referenced recently as evidence of police reform progress by Mayor Kathy Sheehan's administration. The mayor's office released a statement saying the guilty plea "follows more than two years of demands for justice and accountability" and commending Chief Eric Hawkins' handling of the case.
"Our priority in resolving this case was to ensure that this officer could no longer police the streets of Albany," DA Soares said in a statement. However the agreement with prosecutors does not prevent Deer from seeking employment in other law enforcement agencies locally or elsewhere.
Joining local officials in a victory lap on Wednesday, Chief Hawkins released a statement saying the police department "will continue to always hold ourselves accountable and take the necessary action to build trust, legitimacy, and earn the public's confidence in our department." The department has come under scrutiny by community groups and civil rights advocates for doing the opposite with Black Lives Matter protesters who are now facing felony charges by the District Attorney's office for their role in a peaceful protest that was violently dispersed by APD last month. 'Occupy Arch Street' protest organizers have since made demands that include dropping all charges against them and holding a lieutenant accountable for aggressive actions caught on camera.
Meanwhile, community reaction surrounding Deer's plea has not been as complimentary.
Matt Toporowski, a trial attorney who ran against David Soares in the Democratic primary race for District Attorney last year, wrote: "Police brutality on video results in disciplinary charges tossed at arbitration and criminal charges reduced to a violation. Two. Systems. Of. Justice."
Gabriella Romero, a public defender who is running for Common Council in the Sixth Ward, wrote online "If one of my clients was accused of the same conduct, the only offer from the DA's Office would be state prison."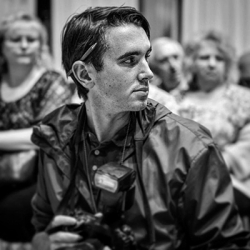 Latest posts by Patrick Dodson
(see all)