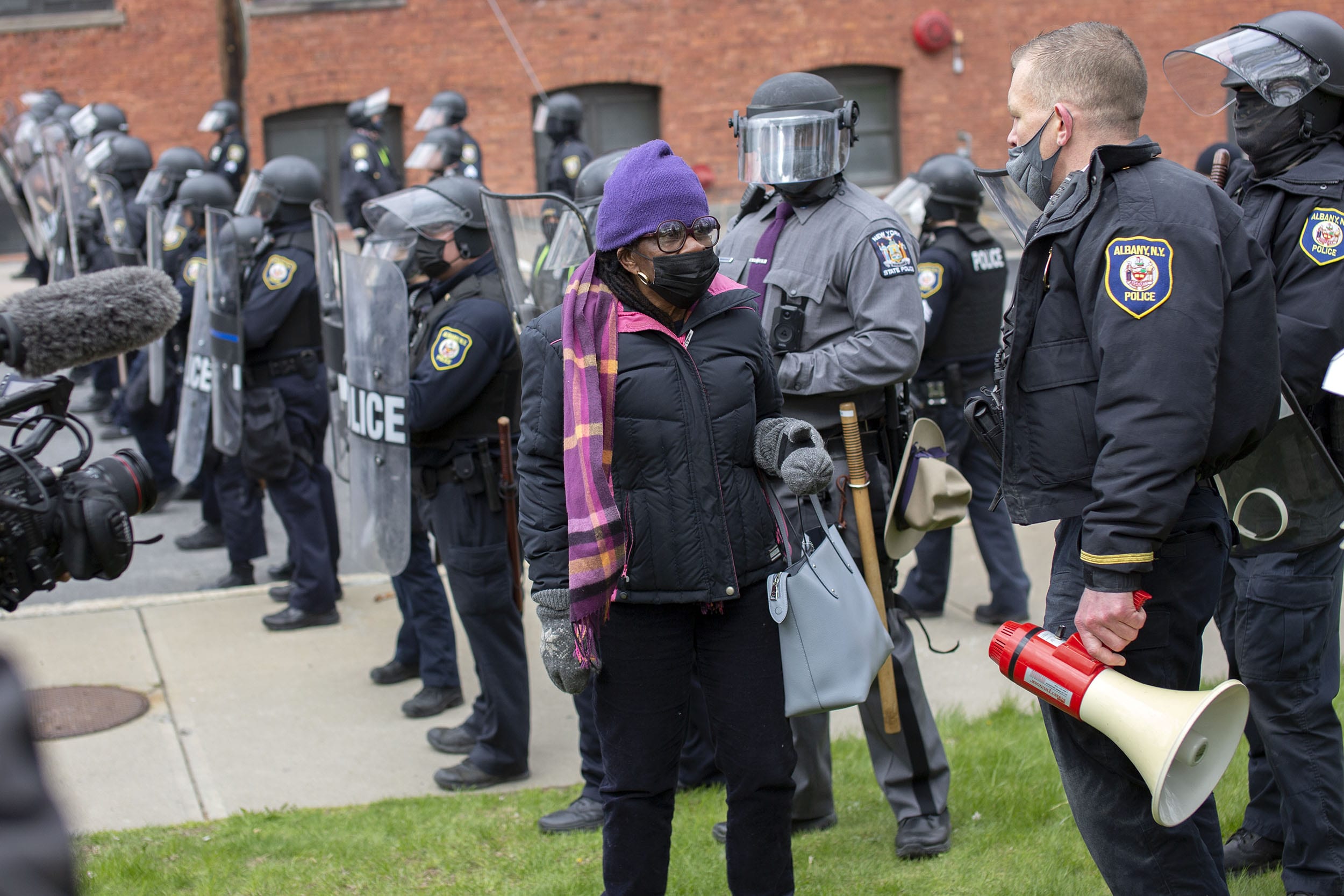 CFLJ Statement on Albany Police Department April 22, 2021 Response to South Station Protest
Editor's Note: We are publishing in full a statement released by Dr. Alice Green, Executive Director of the Center for Law and Justice, in response to police violence at last week's South Station protest. In addition, the CFLJ is circulating a petition to condemn the mayor's lack of leadership.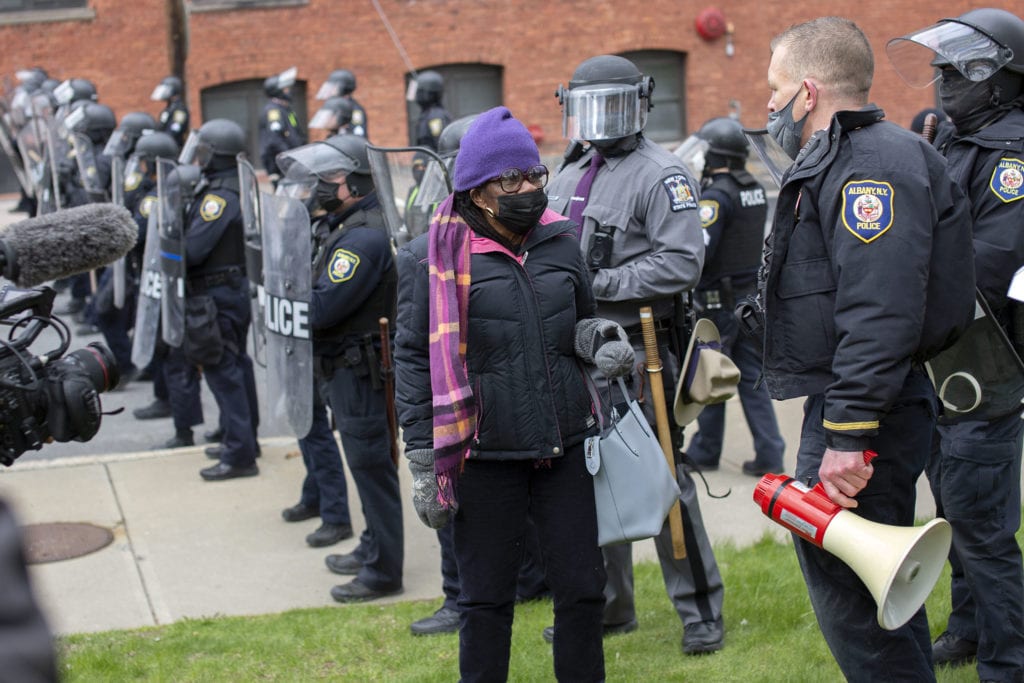 Dr. Alice Green and the Center for Law and Justice join in condemning the Albany Police
Department's militaristic acts against Black Lives Matter protestors on April 22, 2021. We agree with
Chief City Auditor Dr. Dorsey Applyrs, Common Council President Corey Ellis, and eleven Common
Council Members that the tactics used by the APD to remove the protestors outside South Station were
not acceptable. The forcible removal of non-violent protestors serves only to fuel tension and further
damage the relationship between the police department and segments of the Albany community.

Instead of working to bring people together, City officials have chosen to pit community members
against each other by claiming the violent APD actions were carried out at the behest of residents. This
inflammatory approach is not merely irresponsible but dangerous, setting the stage for future tragedy.
Here is how the debacle unfolded:

• On April 14, 2021, Black Lives Matter protestors conducted a peaceful protest in Albany after
Daunte Wright died after being shot by police in Brooklyn Center, Minnesota.

• At the conclusion of the protest at APD's South Station, protestors were pepper sprayed and one
was injured when Officer Devon Anderson violently snatched her megaphone, causing her to fall.
A week later, Police Chief Eric Hawkins excused the behavior of the officer, stating that he had
become "agitated" during the protest.

• Calling for the firing of specific officers, protestors set up an encampment outside the South Station
and vowed to stay till their demands were met.

• Neither Police Chief Hawkins nor Mayor Sheehan recognized the protestors' requests for a
meeting as an opportunity to de-escalate the situation. They denied the request to meet, while
publicly giving themselves a pat on the back for respecting the protestors' First Amendment rights.

• During the six-day encampment, both Hawkins and Sheehan assured the protestors, through a
liaison, that there would be no forceful removal of protestors.

• That liaison first learned of the impending forceful removal when the APD gave the protestors
fifteen minutes to pack up their tents and move on April 22, 2021.

• After fifteen minutes dozens of police officers appeared, carrying batons, riot shields, and zip ties.

• Many officers had covered their badges with black tape. APD General Order No. 2.2.00 requires
officers to furnish their name and badge number, "except when the withholding of such
information is necessary for the performance of police duties or is authorized by proper authority."
Given this equivocal language in APD policy, it is unlikely that any APD officer will be disciplined
for covering his/her badge.
• Lined up shoulder to shoulder across Arch Street, officers marched forward in unison ten feet at a
time. Several social media videos show officers destroying tents and personal belongings at each
ten-foot juncture, and pushing protestors down with riot shields and hitting them with batons. Eight
protestors were arrested. One was hospitalized.

• In a press conference conducted after the violent removal, Chief Hawkins painted himself as the
victim, saying that no matter what he did he would be criticized. The Chief appeared extremely
ill at ease, speaking hesitatingly. There have been reports that the Mayor, herself, directed that the
protestors be removed. The Center for Law and Justice does not believe that recent former Albany
police chiefs, who so passionately championed community policing, would have carried out such
an order.

The events of Thursday evening should have every Albany City official who has not publicly
decried this violent police action hanging their head in shame. Unless City officials exercise true
leadership and take actions to bridge the divide between Albany's police department and its
communities of color, we fear the prospect of a tragedy that may have us all hanging our heads in
sorrow.
– Dr. Alice Green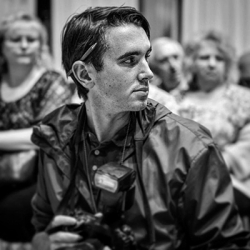 Latest posts by Patrick Dodson
(see all)