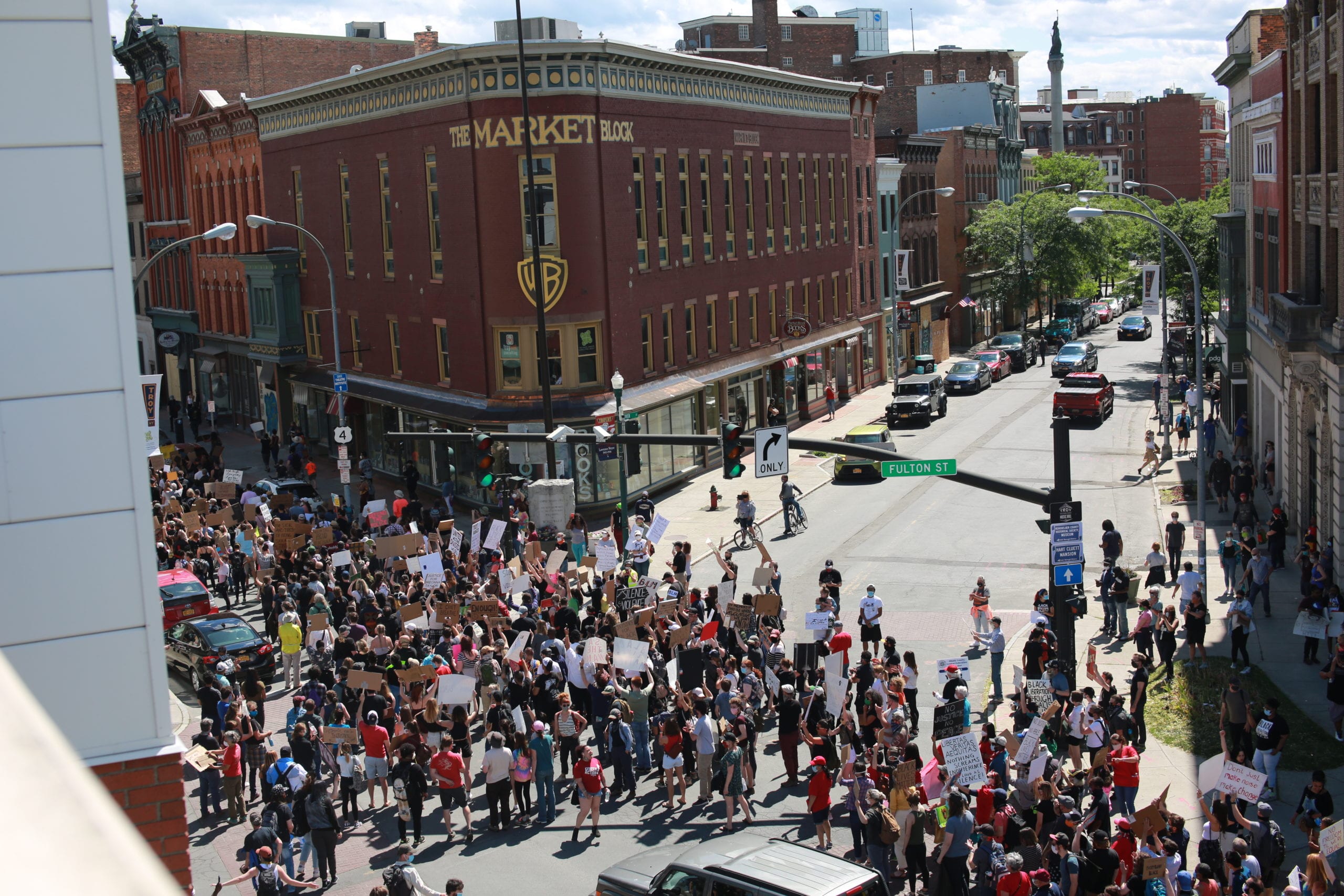 Despite calls for change, Troy's old ways remain in police reform process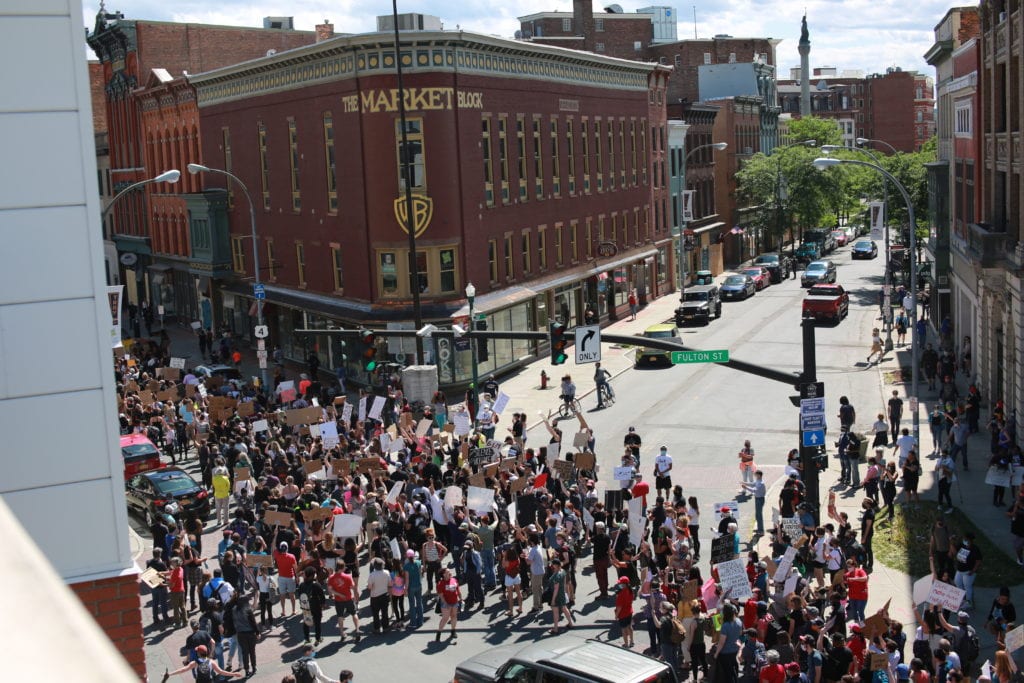 Last summer nearly 11,000 people — more than a fifth of the city's actual population — took to the streets of Troy in a call to end police violence against Black people.
Critics say Troy's Police Reform & Reinvention Collaborative has since done little to answer that call.
Troy Mayor Patrick Madden was slow to announce the creation of the task force — six months after Governor Cuomo's Executive Order and five months after Albany and Schenectady formed their own. Now, a final report has been released that falls short of community expectations. It's due to the Governor's office tomorrow.
The term 'racism' appears just once in the nearly 30-page report when it states: "Discussions of bias and racism are fraught with emotion even among people of good intention. This is often the result of people understanding terms differently."
Nowhere do the words 'Black,' or 'African-American' appear.
According to a press release from the city, "Public feedback was used to develop a plan to increase engagement and collaboration between the community and the police department." They say this was accomplished through a series of listening sessions in the month of February.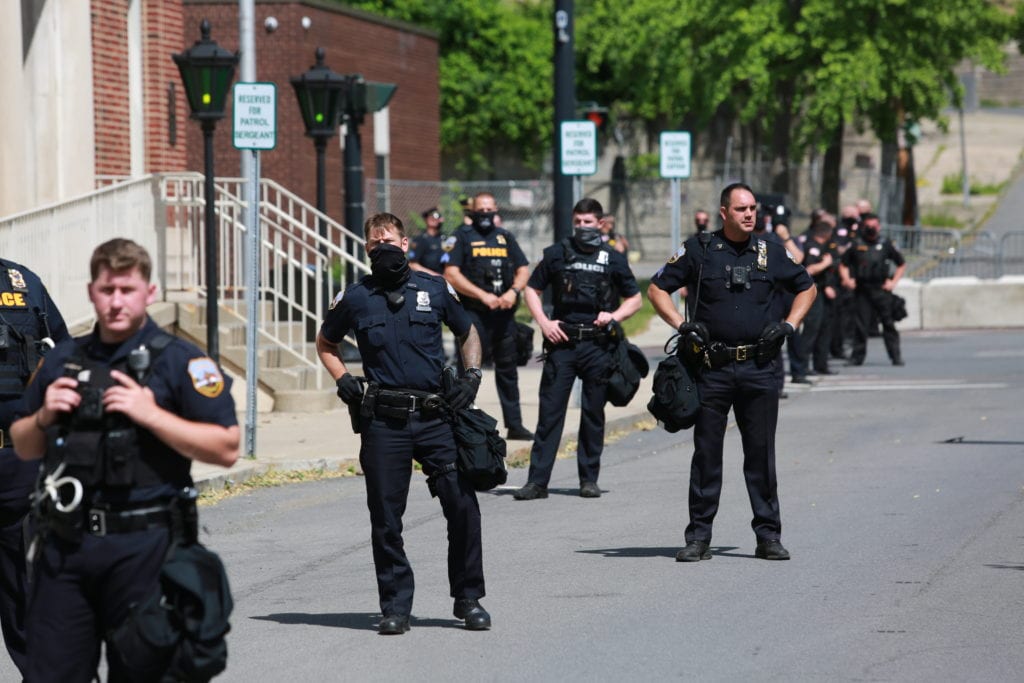 All four Black members of the city's reform group are now speaking out against a process they say was harmful and traumatizing.
Starletta Smith, Executive Director, YWCA of the Greater Capital Region, Inc. and Renée Powell, President of the NAACP, Troy, NY Branch, Pastor Justin Relf of Rhema Revealed Ministries, and Stacey Howard of Troy's Police Objective Review Board released a collective statement to address what they say has been Troy's failure to address systemic racism within their police department. They claim to have been "tokenized throughout this process."
"Troy cannot address a problem that it denies having," they added.
Speaking directly to Mayor Madden, the group says — "You have Black community members sharing that they do not feel a part of this community. Is that what you want to leave as your legacy? Where there is defensiveness, we want openness to dialogue. Where there is dismissal, we want disgust at the discrimination and violence directed at Black community members. Rather than avoidance, we want you to be humbled by the vulnerable stories we shared with you."
Yesterday, Smith and Powell spoke WOOC 105.3 FM's Elizabeth Press about their thoughts on the PRRC process, the report, and the current process underway to amend it.
ALBANY PROPER HAS GATHERED ALL CAPITAL REGION POLICE REFORM PLANS. VIEW THEM HERE.
Meanwhile, pressure had been increasing in the streets for Troy officials to incorporate more of the community's input into the plans. Troy's chapter of the Democratic Socialists of America (DSA) held multiple rallies this past year calling on the city to adopt their 10 demands to defund the police and invest in the community.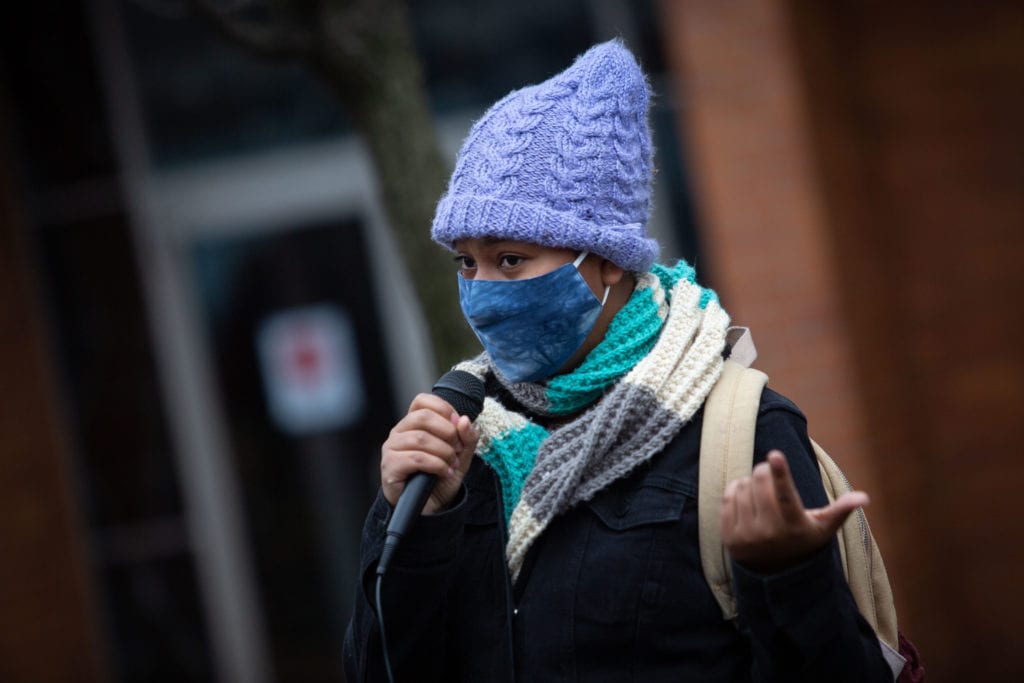 Now the Troy DSA is throwing their weight behind their co-chair Kiani Conley-Wilson, a candidate for City Council District 5 seat currently held by Ken Zalewski.
At a press conference in Barker Park to announce the 10 demands, Conley-Wilson explained that "we're not only trying to defund the police, but we're also trying to put systems in place that are going to replace the police and make sure that we have healthy, joyous lives that aren't fueled by fear or oppression or capitalism."
Troy's refusal to address police reform also has roots in the 2016 shooting death of Edson Thevenin, a 37-year-old unarmed Black man, at the hands of Sgt. Randall French.
An Attorney General report investigating the shooting found that Sgt. French's account was contradicted by forensic evidence. An internal report later conducted by the Troy Police Department found that French lied to investigators and recommended unjustifiable use of deadly force and providing false testimony disciplinary actions.
The Attorney General also charged former Rensselaer County District Attorney Joel Abelovee with felony perjury and two misdemeanor counts of official misconduct for withholding evidence from a grand jury and unlawfully allowing Sgt. French to testify with immunity. French was never charged.
Thevenin's family continues to seek justice for his murder.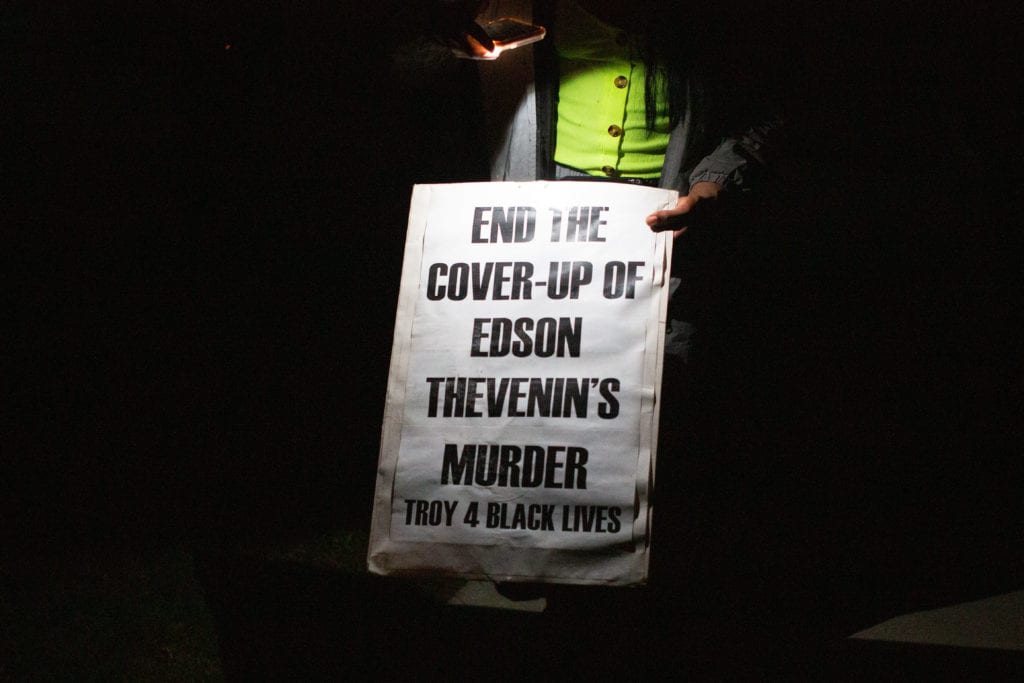 Problems continued for Sgt. French even after his death from COVID-19 last year. He was posthumously named in a federal Civil Rights lawsuit against the City of Troy and the Troy Police Department by former police officer Christopher Johnson, who is Black.
According to the Times Union, "four months after joining the detective unit, the lawsuit alleges, Johnson was showing a co-worker a photograph of his daughter from her high school graduation when French interrupted and asked Johnson how his daughter looked naked."
French also "allegedly told Johnson that the racial slurs and other comments he endured were standard fare in the unit and that he needed to deal with it."
After Sgt. French's death, Mayor Madden released a statement to express his condolences.
"Like all law enforcement officers, Sgt. French made a career working to improve neighborhood quality-of-life, remove illegal guns and drugs from our streets, and engage the community on positive initiatives to create a safer, more welcoming community for all Trojans."
Absent from the statement was anything in reference to the disciplinary recommendations against French or the calls for justice that continue five years later.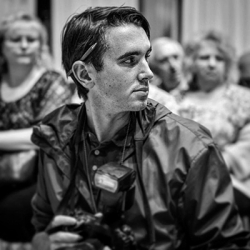 Latest posts by Patrick Dodson
(see all)