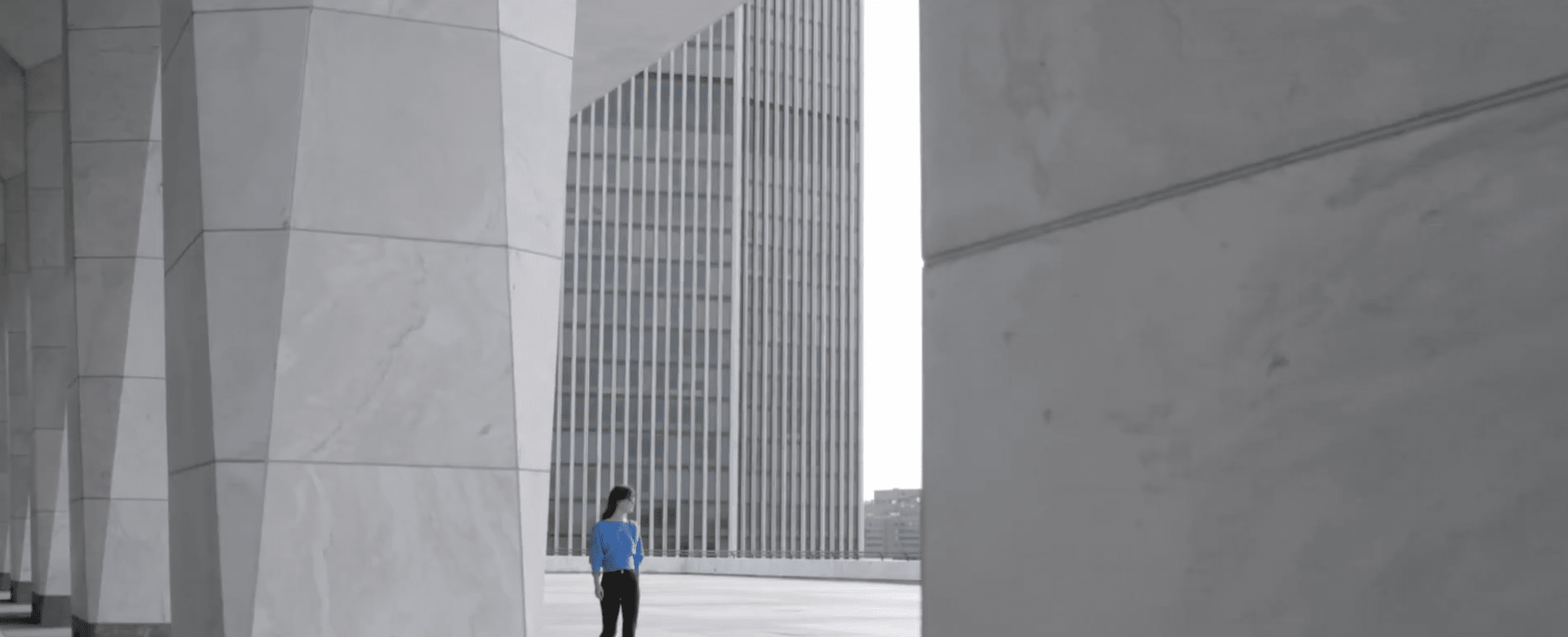 How Sharon Van Etten's new Albany music video came to be
How, exactly, does Sharon Van Etten — the wildly talented, increasingly popular singer-songwriter whose synth-soaked fifth album, Remind Me Tomorrow, has drawn wide acclaim — end up filming a music video amid the most recognizable buildings Albany has to offer?
You can thank Katherine Dieckmann for that.
Dieckmann directed Van Etten's "No One's Easy To Love" video, which debuted Wednesday after two days of social-media hints suggesting Empire State Plaza would play a starring role.
A New York City resident, Dieckmann has a home in the town of Westerlo in southern Albany County, where she and Van Etten shot another music video just before traveling up to the Plaza last August.
"It's my city when I go upstate," Dieckmann said of Albany. "I go there all the time. I'm a secondary resident. I pay Albany County taxes, so there you go. I think that makes me legitimate."
Dieckmann spoke to Albany Proper by phone Wednesday afternoon, about an hour after the video dropped.
Albany Proper: So why Albany?
Katherine Dieckmann: I live in New York City but I have a house in Westerlo, so I go to Albany a lot.
I actually was shooting two videos for Sharon last summer. I made a video for a song called "Jupiter 4," which came out in November. And then we decided to make two because I was assembling a whole crew. So this came after "Jupiter 4" and Sharon was like: "I want it to feel really modern." The song is about not looking back.
I was trying to think of settings that were near my house because it was pretty low budget. We were shooting fast. We shot the video ("No One's Easy To Love") in less than one day and we shot the other one ("Jupiter 4") in a day at my place in Westerlo.
My cinematographer, Jim Denault, grew up in Delmar. He's a great cinematographer. And he said, "What if we try Empire State Plaza?" I thought that was such a great idea. I have never seen anybody really use that as a location. I've gone to the (New York State) Museum there a million times and I know there's great architecture.
So I went up there on a Sunday morning and took pictures and sent them to Sharon and said, "What do you think about this?" She was like, "Oh, that's amazing."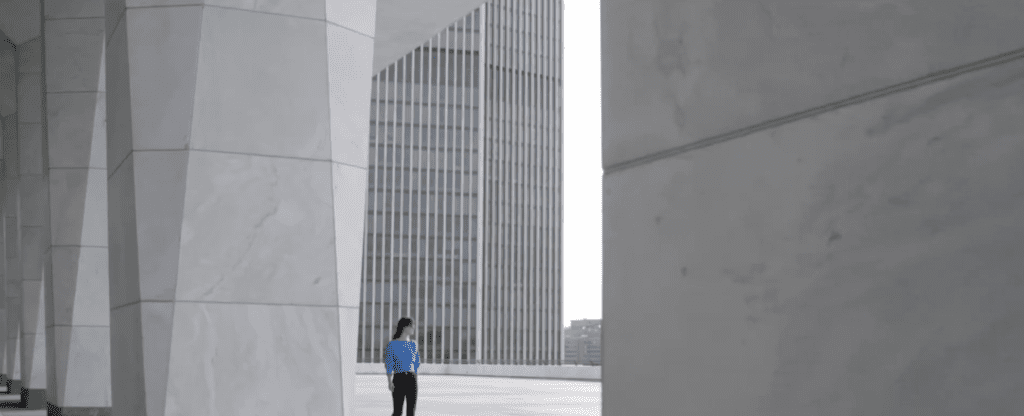 Another big reference for us was the Italian director, (Michelangelo) Antonioni, who made a bunch of movies that were all about using modern architecture and having a female character amid all these big, monumental buildings. Sharon knew those movies also and Jim obviously knew those movies. So that was sort of our concept: Antonioni meets the Empire State Plaza.
We went over on a Sunday morning, really early. No one was around, and that was that.
AP: So you shot it last summer?
KD: We shot it last August. We got there at, like, five in the morning and shot for six hours or so.
Obviously on a Sunday at six or seven in the morning, there's not a lot of people on Empire State Plaza. There's a few joggers, maybe somebody who stayed up all night drinking or is just, like, tripping out on the atmosphere. But other than that, there's nobody really around.
AP: Empire State Plaza is well known for its brutalist architecture. It's such an enormous facility with so many architectural features that you can play off of. I have to assume that was quite appealing from a director's perspective.
KD: Oh, yeah. It was great. We could have shot a whole other video in other parts of Empire State Plaza. There were a million great places to shoot, but we decided to center everything on that Museum staircase and using the reflections from the Corning Tower. We loved the reflections and Sharon really felt comfortable there.
It was a very small crew. I thought Sharon gave an amazing performance. She really jumped right into it very effortlessly. She did all her own makeup. She changed her shirt behind a pillar. It was just very simple and it was really fun. That setting was great and she is an amazing, amazing presence in front of the camera.
AP: She changed her shirt behind a pillar? So it's not like you were working with a green room here.
KD: No, it was the opposite of a green room. She was literally putting on her makeup on the side of the set. It was very intimate, but we all had a great time.
"No One's Easy to Love" is the fourth single and music video from Sharon Van Etten's fifth album, Remind Me Tomorrow, out now on Jagjaguwar Records. This interview was edited for clarity and condensed.
Latest posts by Jon Campbell
(see all)