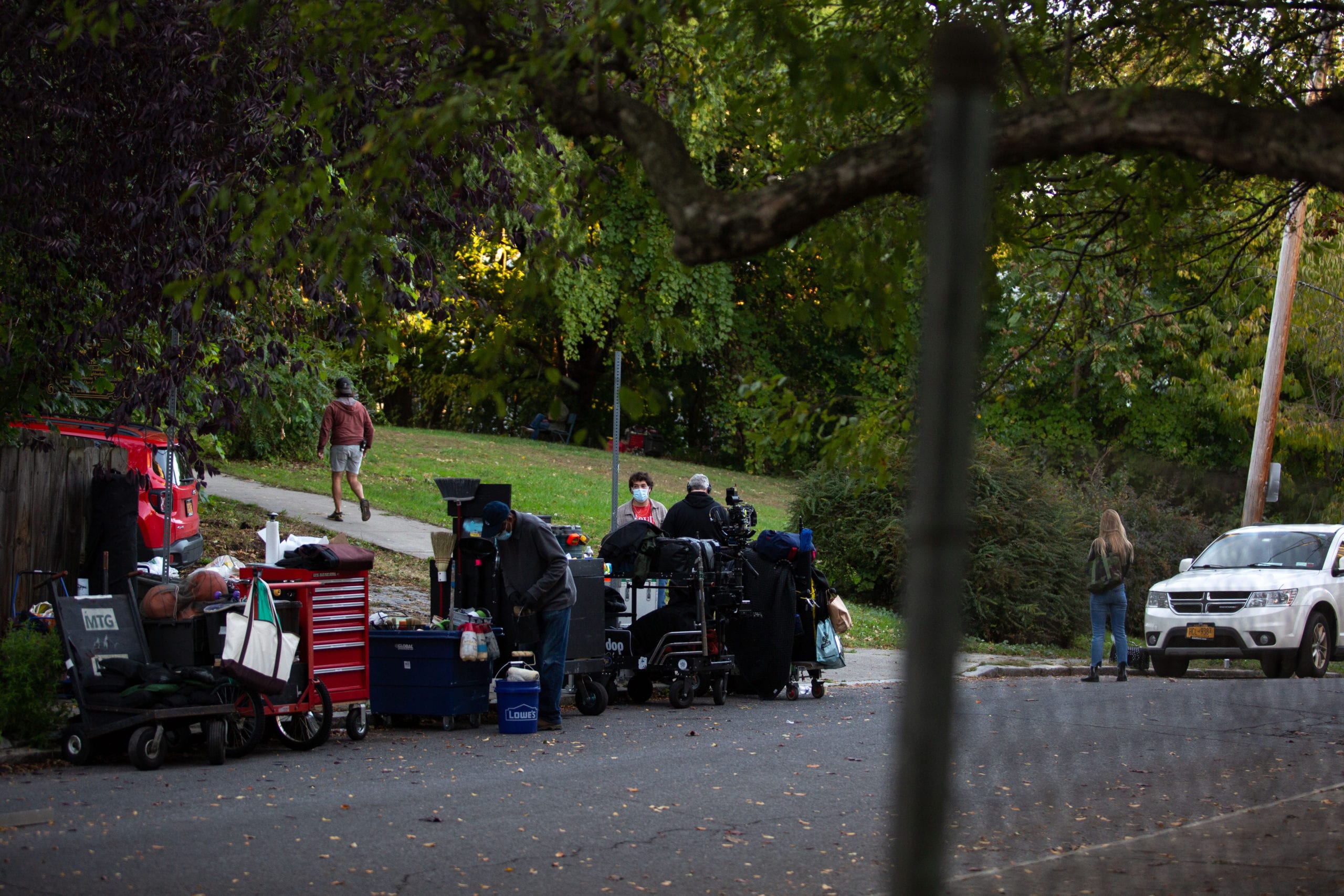 Neighbors say Amazon series negatively impacted Grand Street community
Film crews from the Amazon Originals series Modern Love have been filming throughout the Capital Region this month, finding locations that mimic Brooklyn at a fraction of the cost.
One of those locations was Grand Street in Albany, which is among the most predominantly Black neighborhoods of the city.
"We can't even get a street sweeper every week but the city could make all the necessary arrangements to accommodate these people," Hille said on Facebook.
Hille, who is the founder of the community group A Block at a Time, said nearly 20 cars were towed from the surrounding streets prior to filming on Wednesday. Other community members took to Facebook to express their outrage over the towing. "The amount of cars I saw towed was astonishing," one resident commented.
"While filming itself is not the issue, invading a neighborhood on short notice and negatively impacting them is," Hille said.
According to the mayor's office, residents were notified of alternative parking locations through flyer postings and electronic alerts five days in advance of the shoot date. After Hille and others spent the day on phone calls with local officials, Amazon said they would cover the tow fees.
NEIGHBORHOOD WANTS TO SEE BENEFITS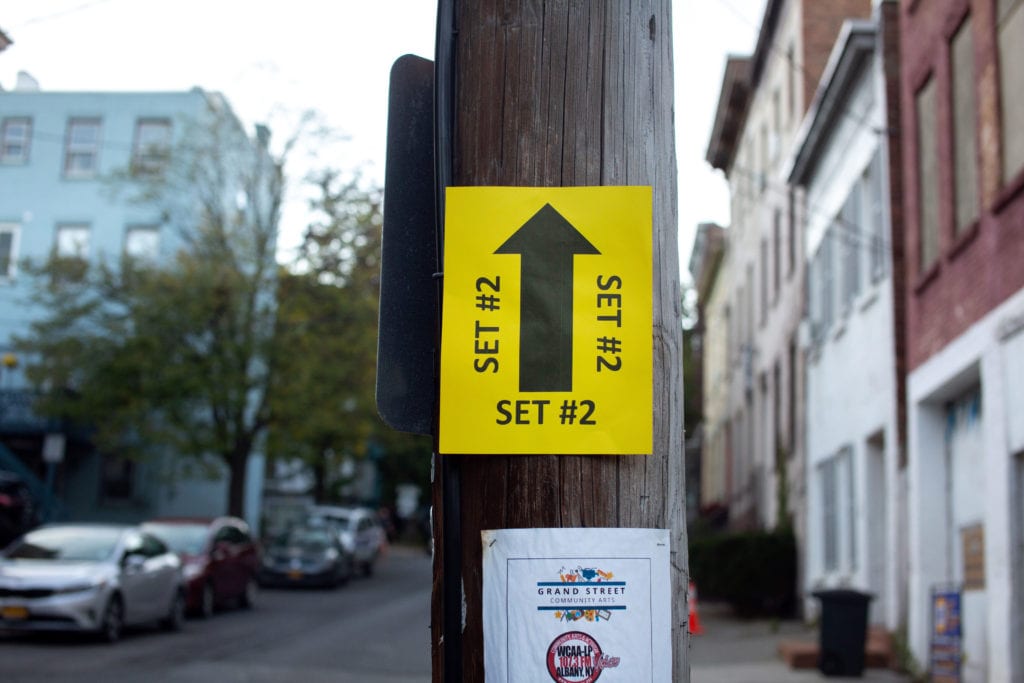 Bhawin Suchak, Executive Director of Youth FX, believes the production could have had a better economical impact on the specific community that was disrupted.
"Another big question is why a production was given keys to the city, the ability to take over neighborhoods at will and without any requirement to hire local people," he said on Facebook.
Youth FX is a nonprofit located in the Grand Street neighborhood that teaches young people the technical and creative aspects of digital film making and media production through intensive programming. Suchak and his organization have worked with productions in the past to provide local set hands.
"People need jobs on these films productions," he said.
The criticism surrounding the Amazon production is at odds with local and nationwide anti-racism movements. The same neighborhood that played host to the Modern Love film shoot was tear-gassed by Albany Police this summer after Black Lives Matter protests intensified. Meanwhile, Amazon is owned by Jeff Bezos, the richest man in the world, whose $189 billion fortune has grown by $74 billion this year despite a pandemic that has forced 8 million Americans into poverty since May.
Jammella Anderson, a local organizer that launched Albany Free Food Fridge this summer, says she was trying to deliver fresh produce to the community fridge on Elm Street when she was accosted by the film crew for being on their set.
"It was pretty infuriating because I'm trying to go feed people that need food," she said.
Anderson pointed out the irony of noticing the production was using their own "free fridge" sign as a set prop.
"Albany looks like the city but mostly in the marginalized areas and they are trying to capitalize on it," she said. "This isn't Brooklyn. This is Albany. It hits different."
FAILURES SEEN WITH FILM COMMISSION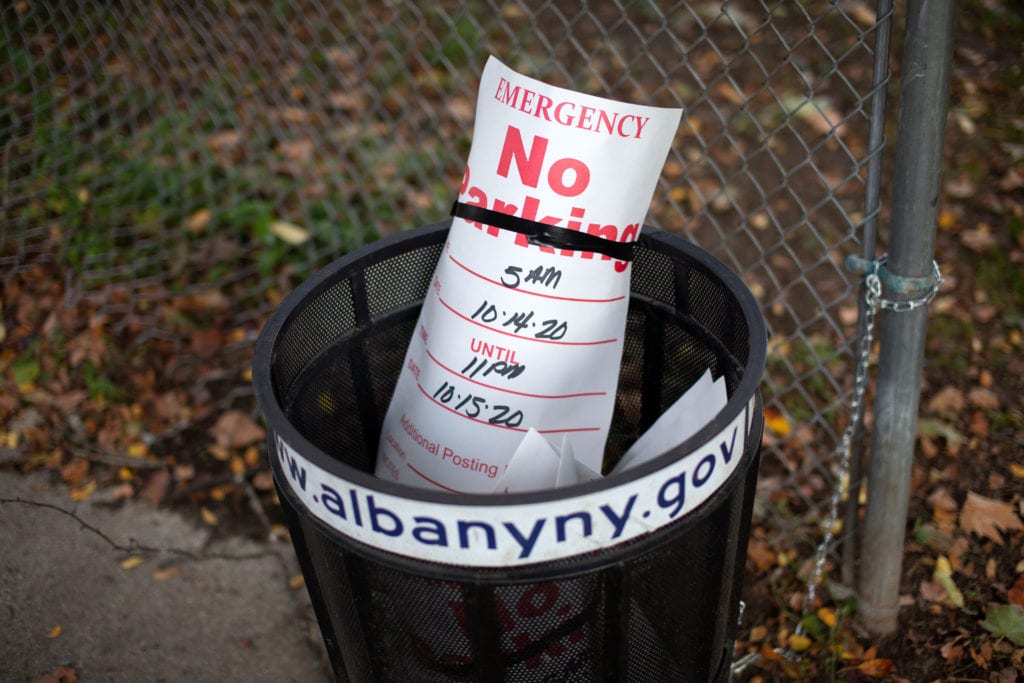 On its website, the Discover Albany Film Commission touts downtown Albany as an ideal location to film "exciting scenes" with "crashing vans, simulated gunfire and helicopter aerobatics."
To entice business to the area, Albany County offers productions with budgets over $500,000 to take an additional 10% tax credit on qualified labor expenses along with New York State's 30% film tax credit. The savings have attracted some big name productions to Albany over the years.
The state program requires that applicants "purchase taxable tangible property and services only from companies registered to collect and remit NYS and local sales and use tax," however it does not require these to come from impacted neighborhoods.
Hille and other community members would like to see that change going forward.
"The Film Commissioner will need to work with the community to create a transparent process that includes community stakeholders," she wrote on her Facebook. "There also needs to be transparency as to how much crews pay to inconvenience residents and where that money is spent. It should be spent on the impacted blocks within the impacted community."
Requests for comment from Albany County Film Commissioner Debby Goedeke went unanswered. A public relations representative with Amazon Studios said they were looking into it.
In a statement, Mayor Sheehan's office said, "we remain committed to further expanding the discussions surrounding potential impacts with community leaders and notice provided to residents who live in neighborhoods where filmings like this take place."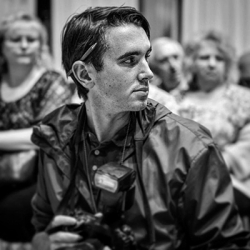 Latest posts by Patrick Dodson
(see all)