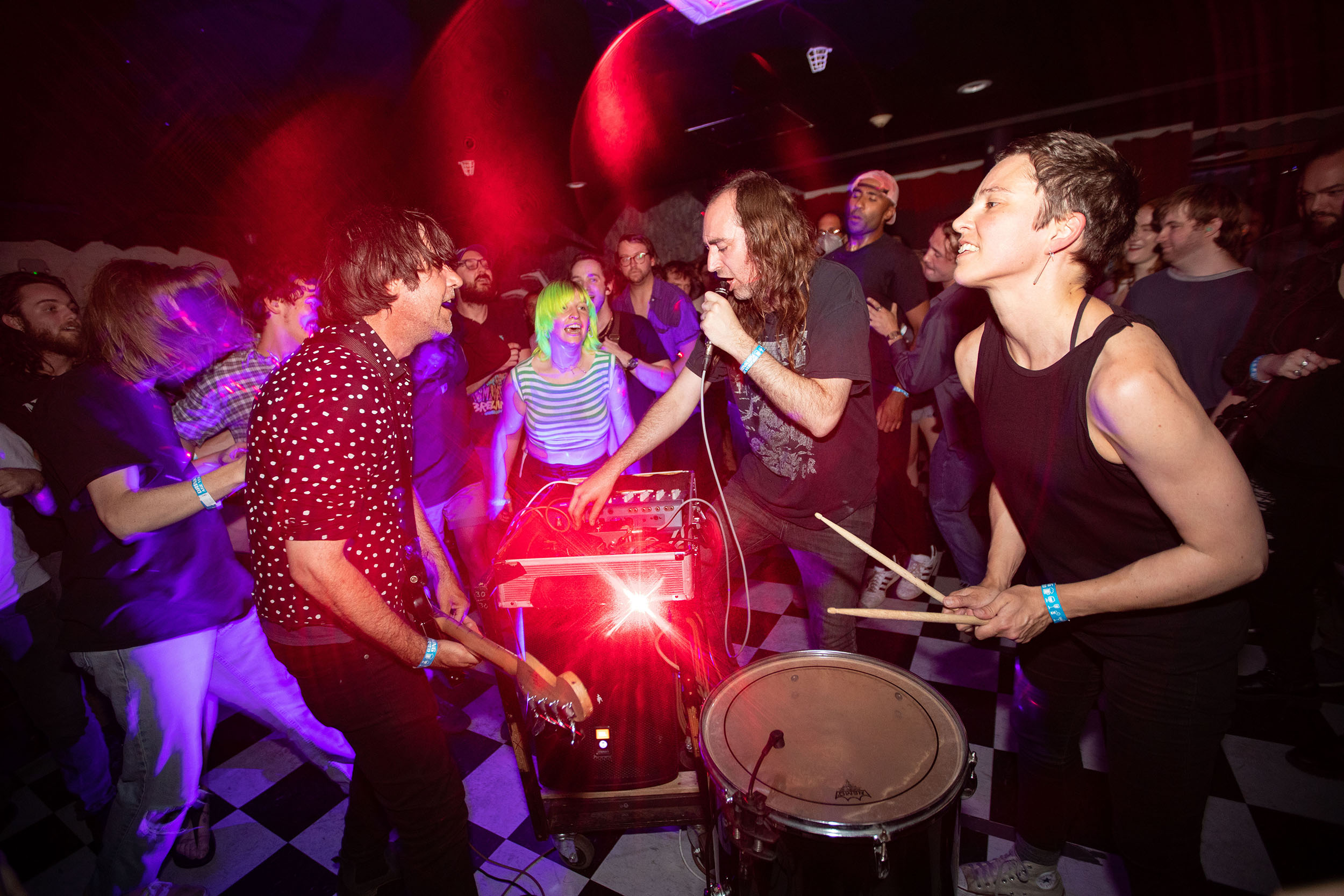 No Fun grand opening was loud
Last week, A Place to Bury Strangers' front-man Oliver Ackermann told Albany Proper "we're going to try to make the craziest show that anyone's ever seen in Troy."
Last night, they did not disappoint.
The band sounded like they truly belonged in Troy's small underground music venue No Fun, a space that owner August Rosa says was partly inspired by Ackermann's former Williamsburg venue Death to Audio.
The largest crowd yet in the new space was dazed by the band's noisy guitar effects and a smaller, but just as wild, set in the middle of the floor.
After the band took the stage, the room immediately lit up with the first note from 'We've Come So Far' off their 2015 album Transfixiation.
They followed with songs off their latest release, See Through You, sprinkled with other songs spanning their decades of album releases.
With 'End of the Night', the trio took a smaller setup to the floor for a few songs surrounded by an enthusiastic crowd.
By the actual end of the night, three guitars and one drum kit were mostly destroyed. Ackermann seemed to use everything that wasn't bolted down to the stage to play his guitar — holding amps, strobe lights, microphones, even front row bodies to his guitar strings.
More photos from the show, including opening band Glove, are below: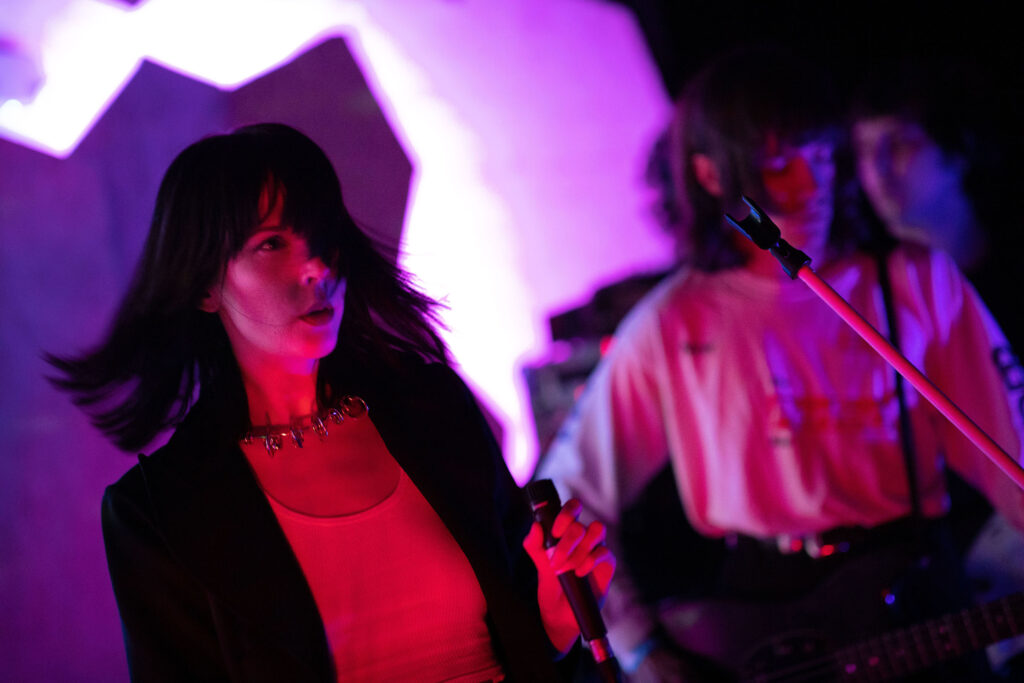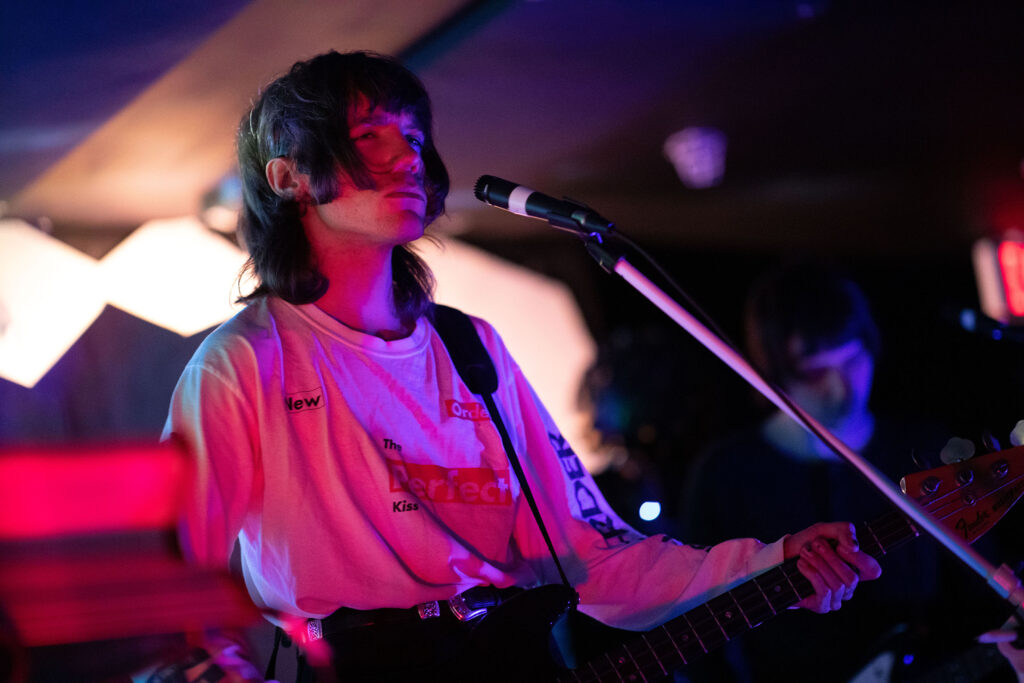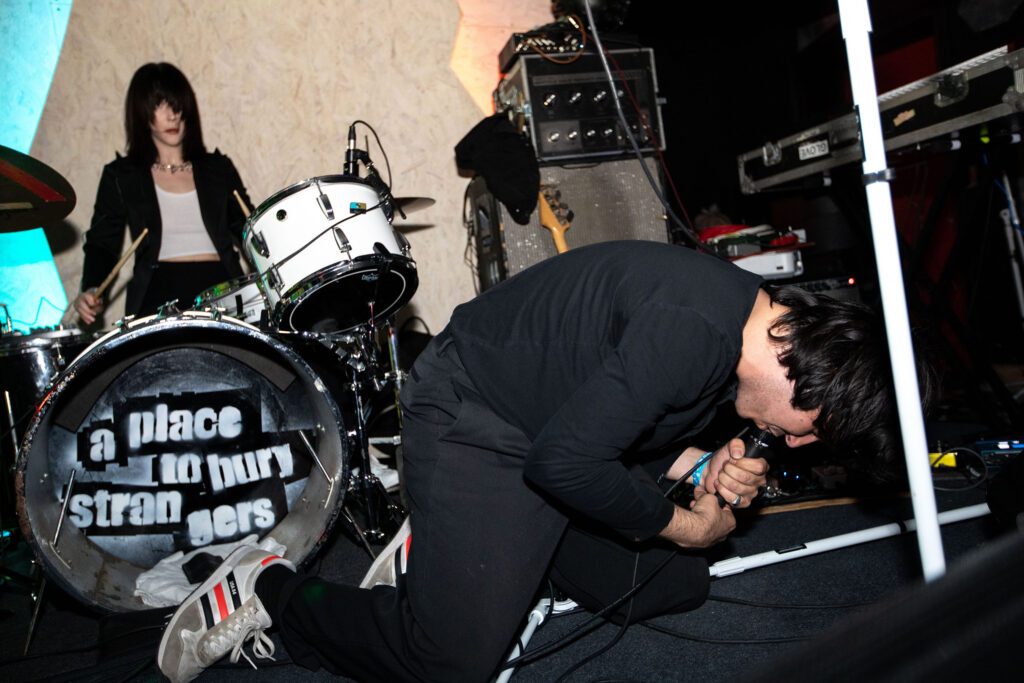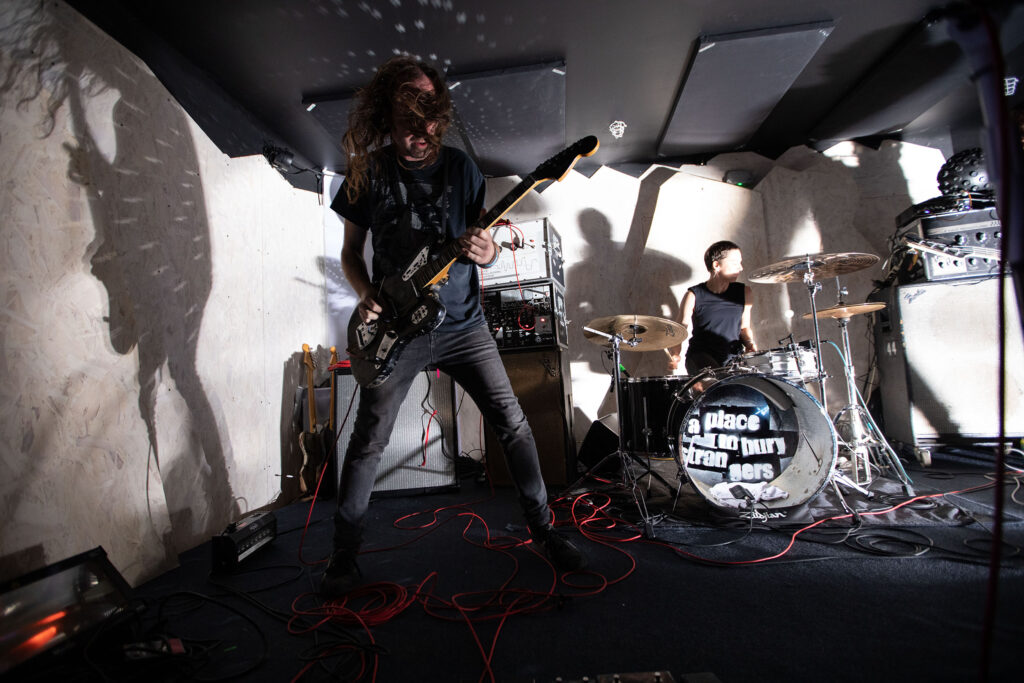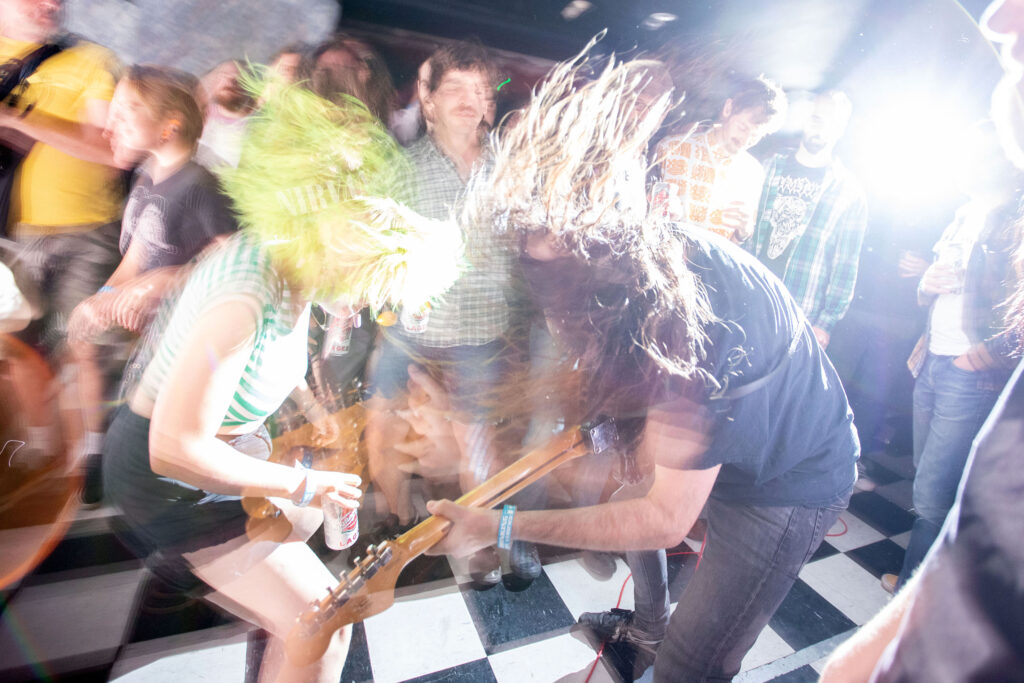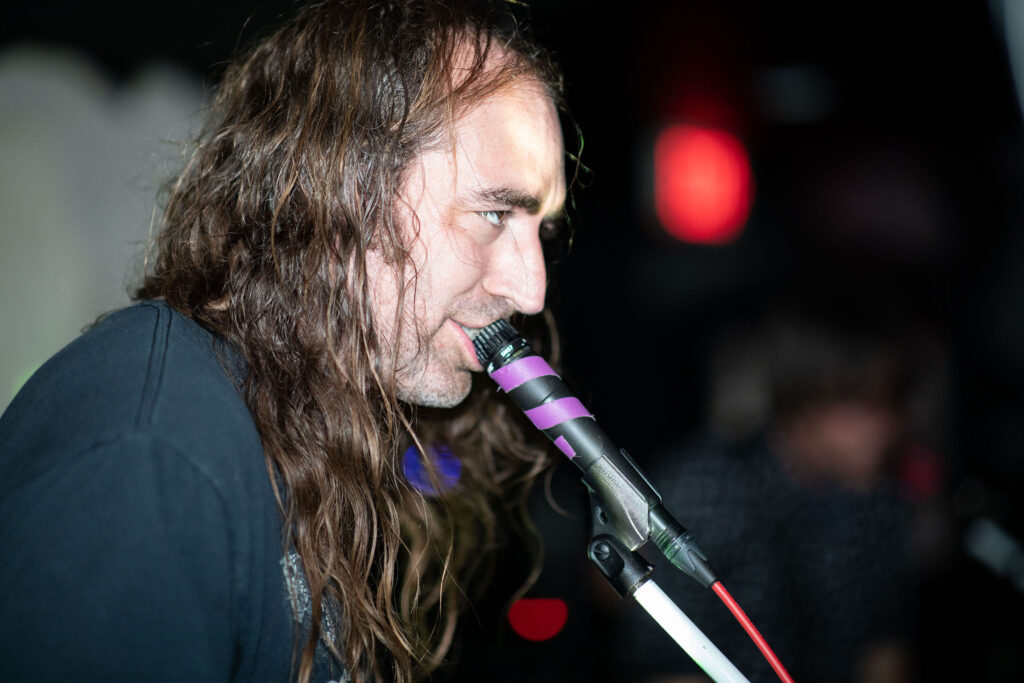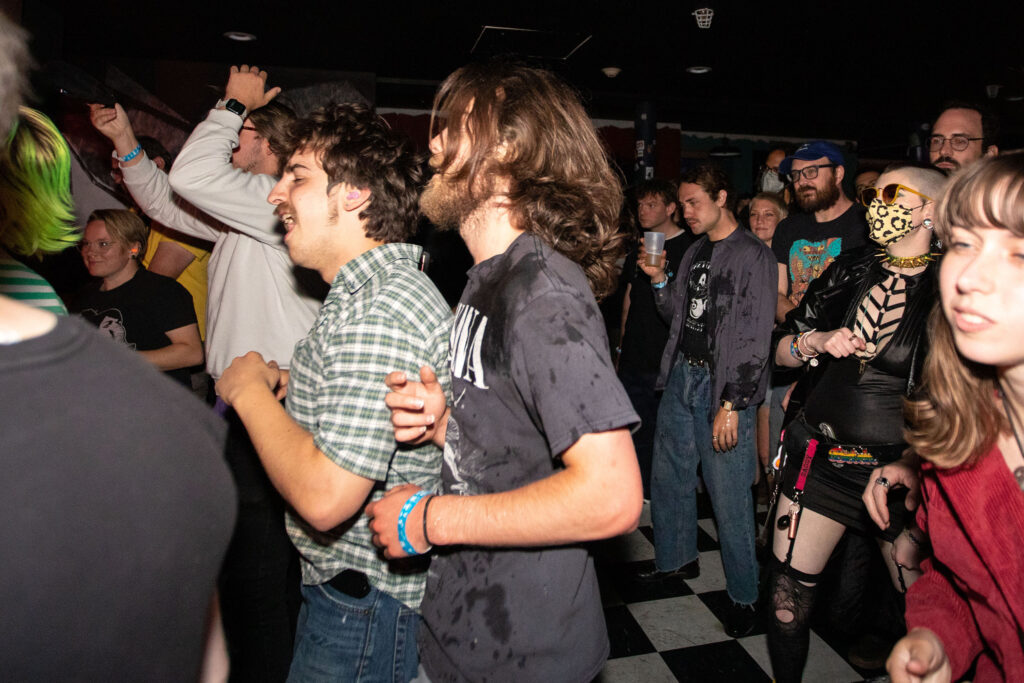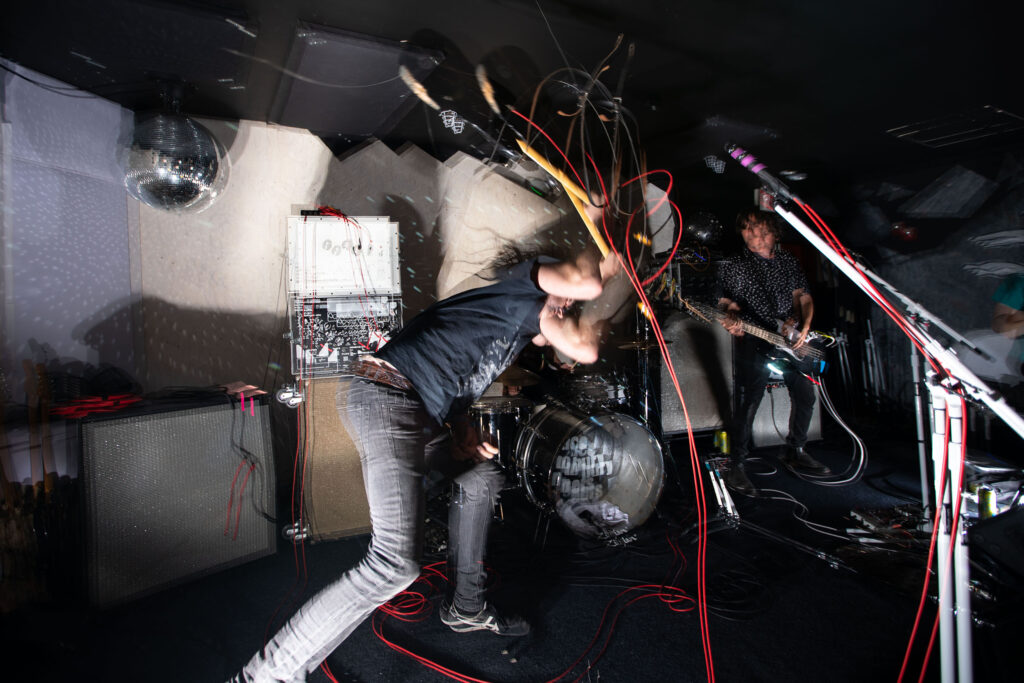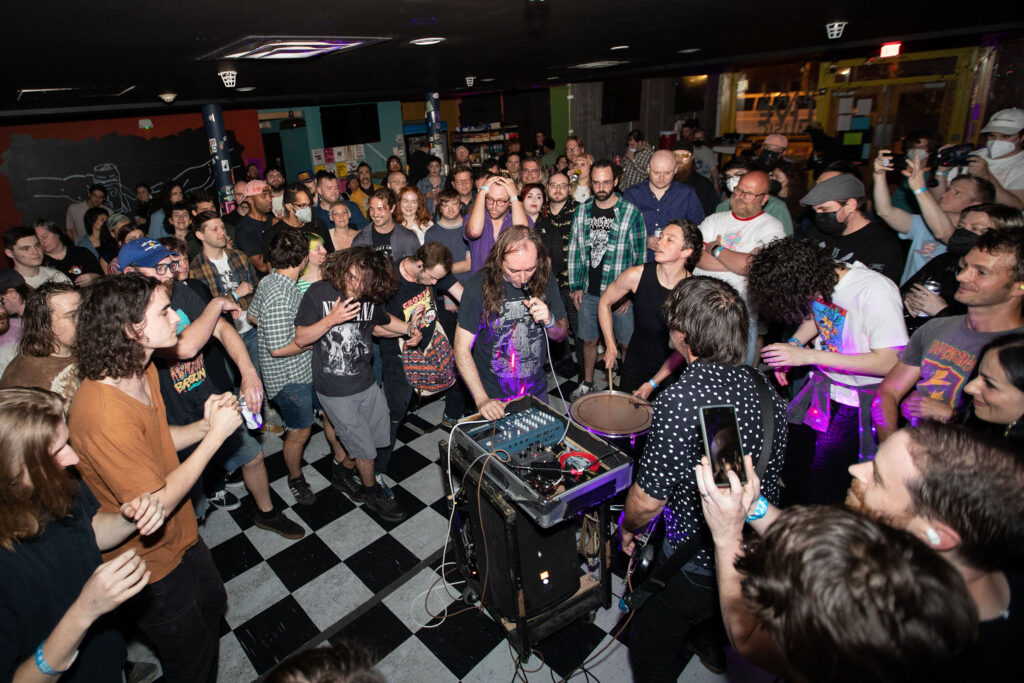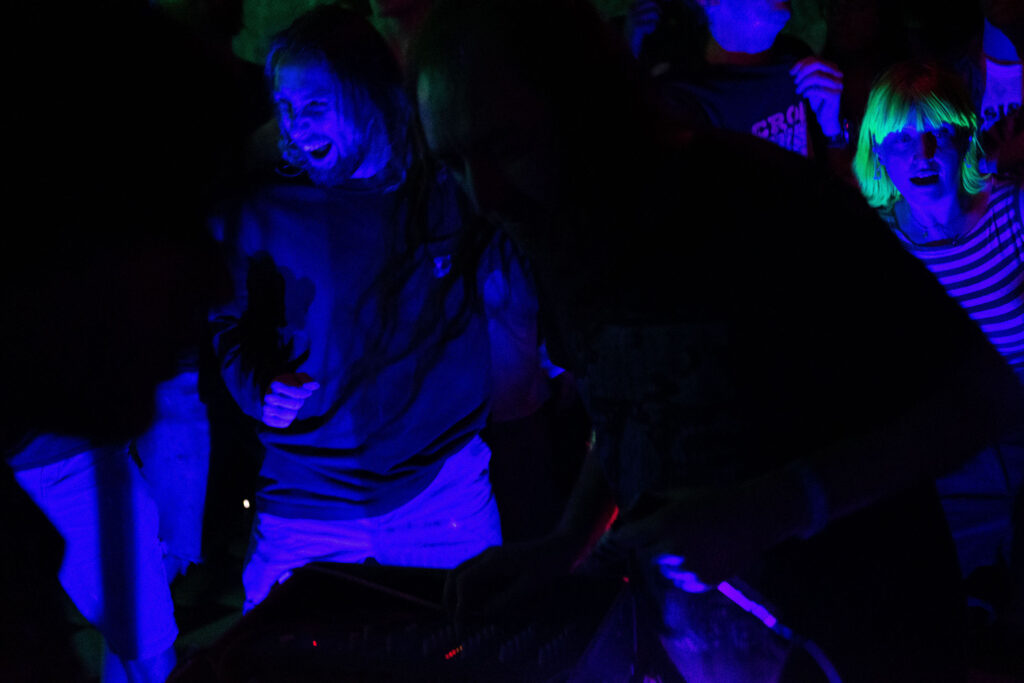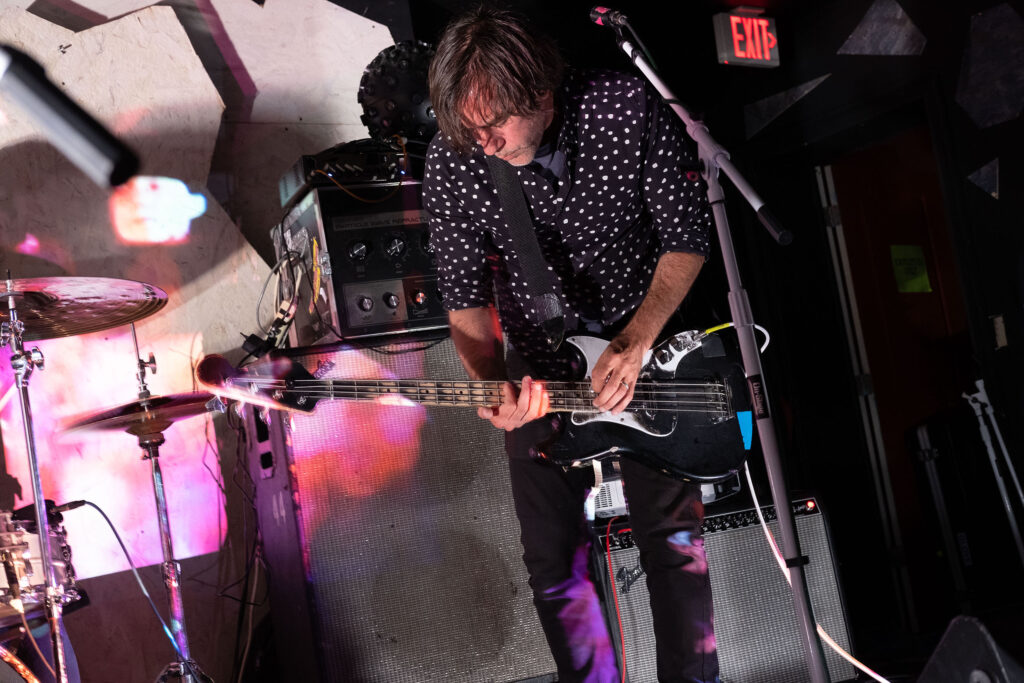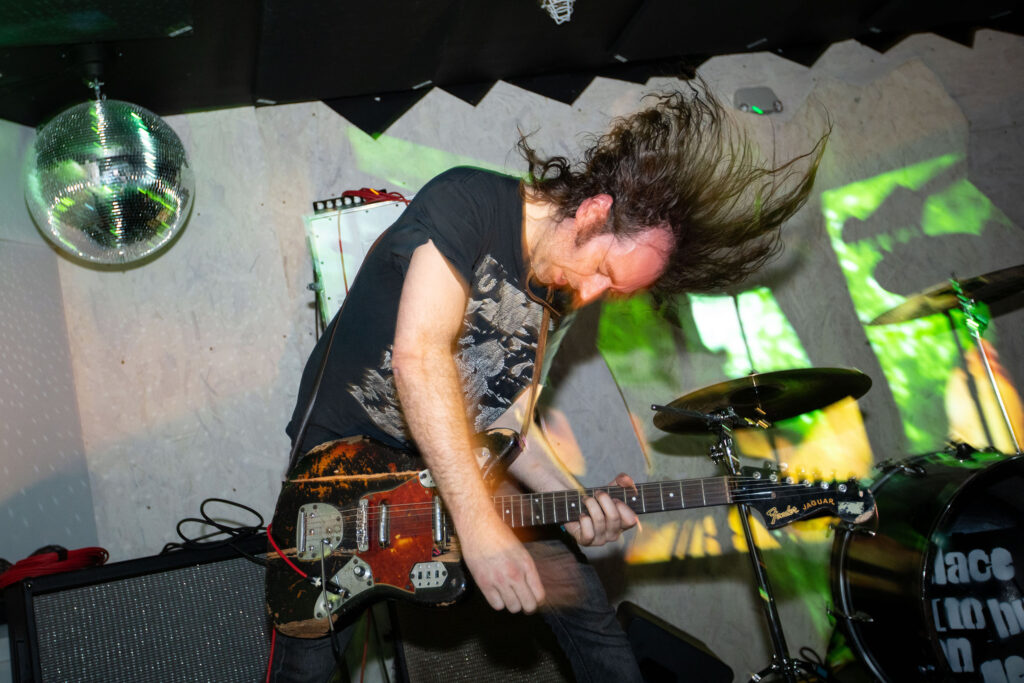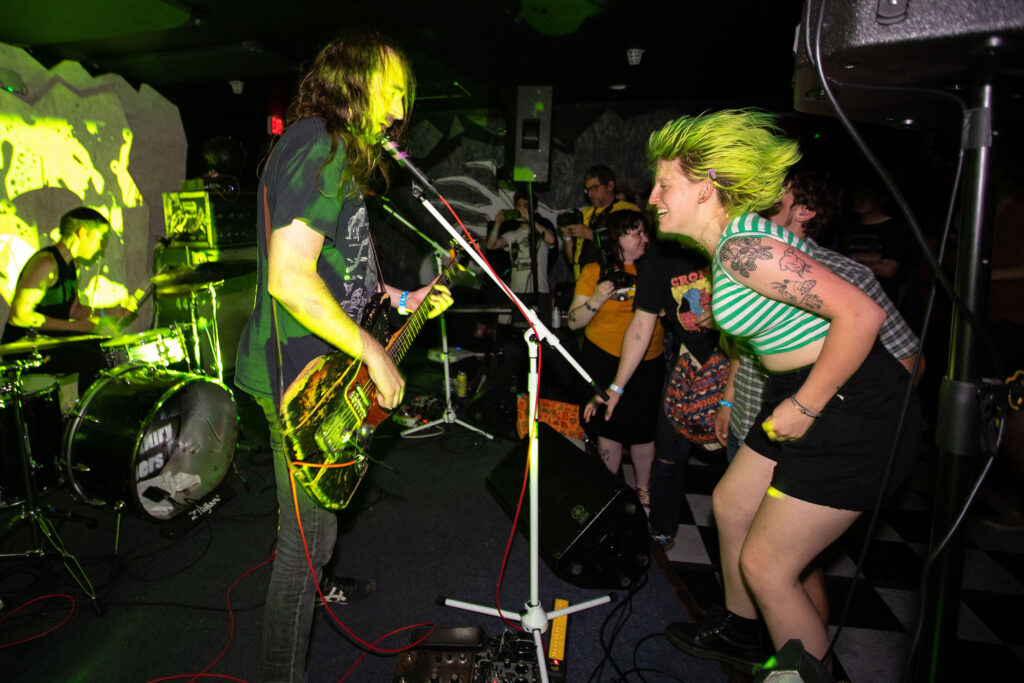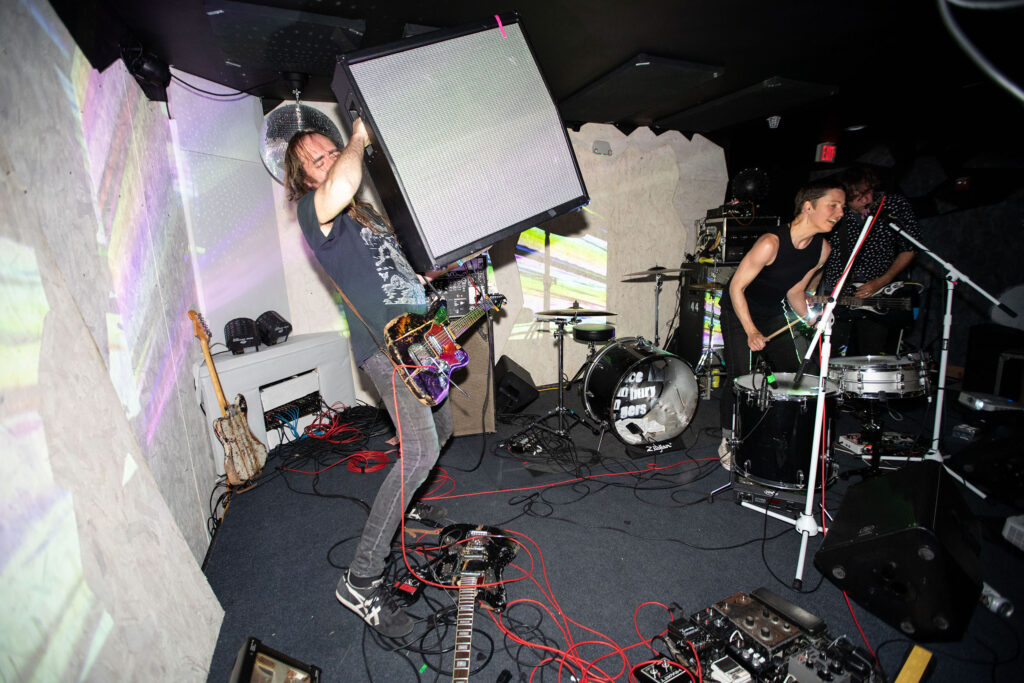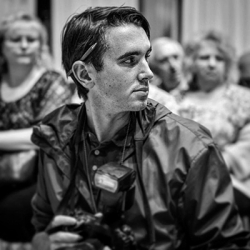 Latest posts by Patrick Dodson
(see all)