Seeking familiarity in her new city, Governor Hochul visits Art on Lark
August 29, 2021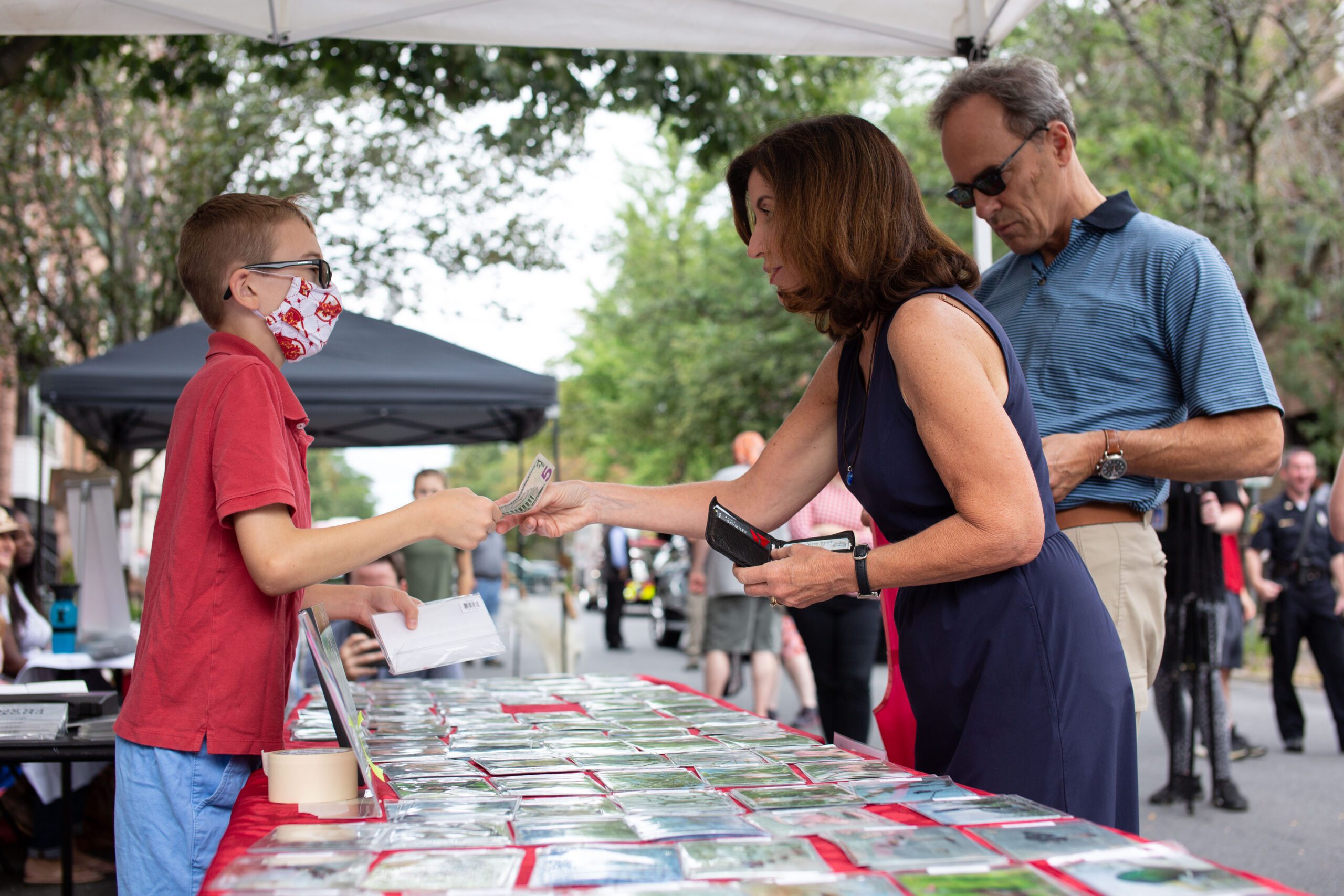 Fifth grader Henry Roberts was hawking his nature photography at Art on Lark when an unexpected customer stopped by — one of Albany's newest residents, Governor Kathy Hochul.
Arriving by a pair of Black SUV's, the Governor's first stop was Stacks Espresso Bar for a caffeine fix before walking Lark Street with Mayor Kathy Sheehan. She was flanked by her security detail, press assistants, and camera crews while browsing vendors selling handmade jewelry and artwork at the annual street festival. The pair of Kathy's tried a sample of Saratoga Apple Hard Cider and bought produce from stands usually set up for the nearby Washington Park Farmer's Market. 
Roberts' tent was busy with customers even before the politicians stopped by. Dozens of birds and other wildlife photos were spread out across a table and customers were treated to facts about each one. Roberts, who is turning 11-years-old next week, said his interest in birding began like many others during COVID isolation. 
"I finally got tired of seeing the birds and not knowing what they are," Roberts said. He later picked up a camera so that he could remember and learn about each one he encountered. He said he spends two hours a day learning about the birds and wants to be an ornithologist, specifically researching shore and seabirds he loves like the Northern Gannet.
"Birding is really fun," he said. "I walked many miles through sand and rock. I mean it's not like I'm hiking Mount Marcy to see the rarest birds… but I am hiking."
"You're going to work for National Geographic one day," Governor Hochul said, as she and her husband bought a bird photo from Roberts. He sold his prints for a modest $3 each — frames were extra, and bird facts were free.
"I'm not really a people-picture person," Roberts said. "It's not like I don't love people, I'm very social, but I just find nature really pretty."
Asked if the Governor was the most famous person he's sold his artwork to, the young photographer said "probably." He said it's "really exciting" to think about one of his photos being in the Governor's Mansion.
Governor Hochul was mostly greeted like a celebrity during her Lark Street visit, including by a pair of Saint Rose first-year students who struggled to keep their composure while posing for a photo. One of the students said she was pursuing a political career, and staff members for the mayor and governor left her with business cards to follow up about potential internships in the future.
Meanwhile, others asked who was attracting all the attention — unfamiliar with the newly installed governor. One curious group walked by and said "it's just the mayor."
For most, seeing a governor at an Albany event has been a rarity. Hochul's predecessor, who spent most of his term foregoing the mansion residence, was only occasionally spotted walking his dog in the neighborhood during the height of his popularity.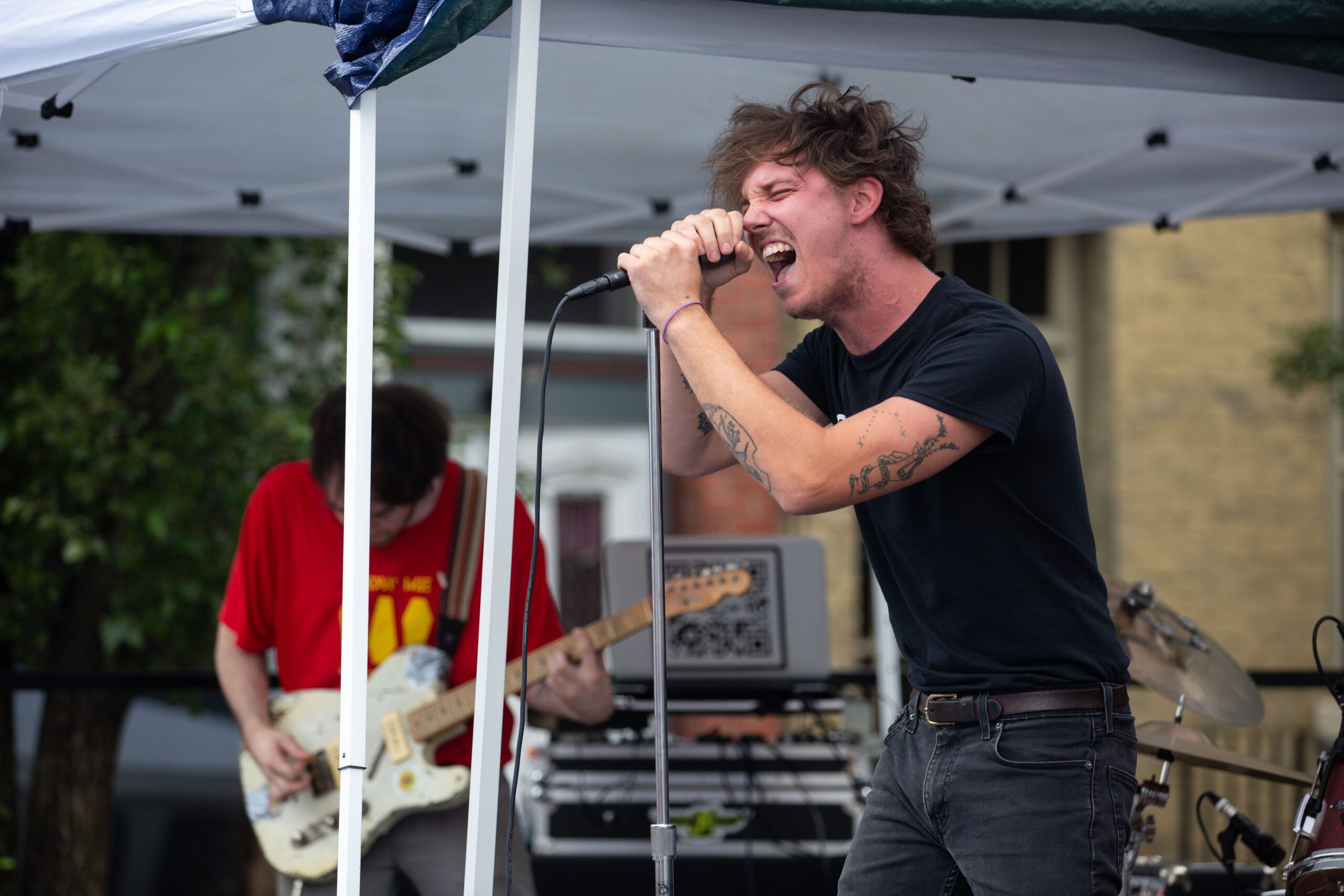 Art on Lark continued after Governor Hochul left town for Saratoga Race Course. 
Musicians and DJ's performed throughout the street as people flipped through crates of records for sale outside Elissa Halloran Designs. Artists sold their works outside Alacrity Frame Shop and people had an opportunity to make-their-own smudge sticks at the Noteworthy Resources tent. Among the bands performing was local grunge-rock band Sunbloc, who played their first ever show to an enthusiastic crowd in front of the craft beer bar Pint Sized.
Now, with the larger Larkfest canceled for the second year in a row, if Governor Hochul is hoping to enjoy another festival along Lark Street she may have to wait another year for the next Art on Lark.
For Henry Roberts, that a lot of time to discover new birds.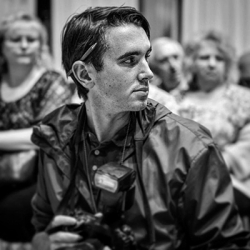 Latest posts by Patrick Dodson
(see all)