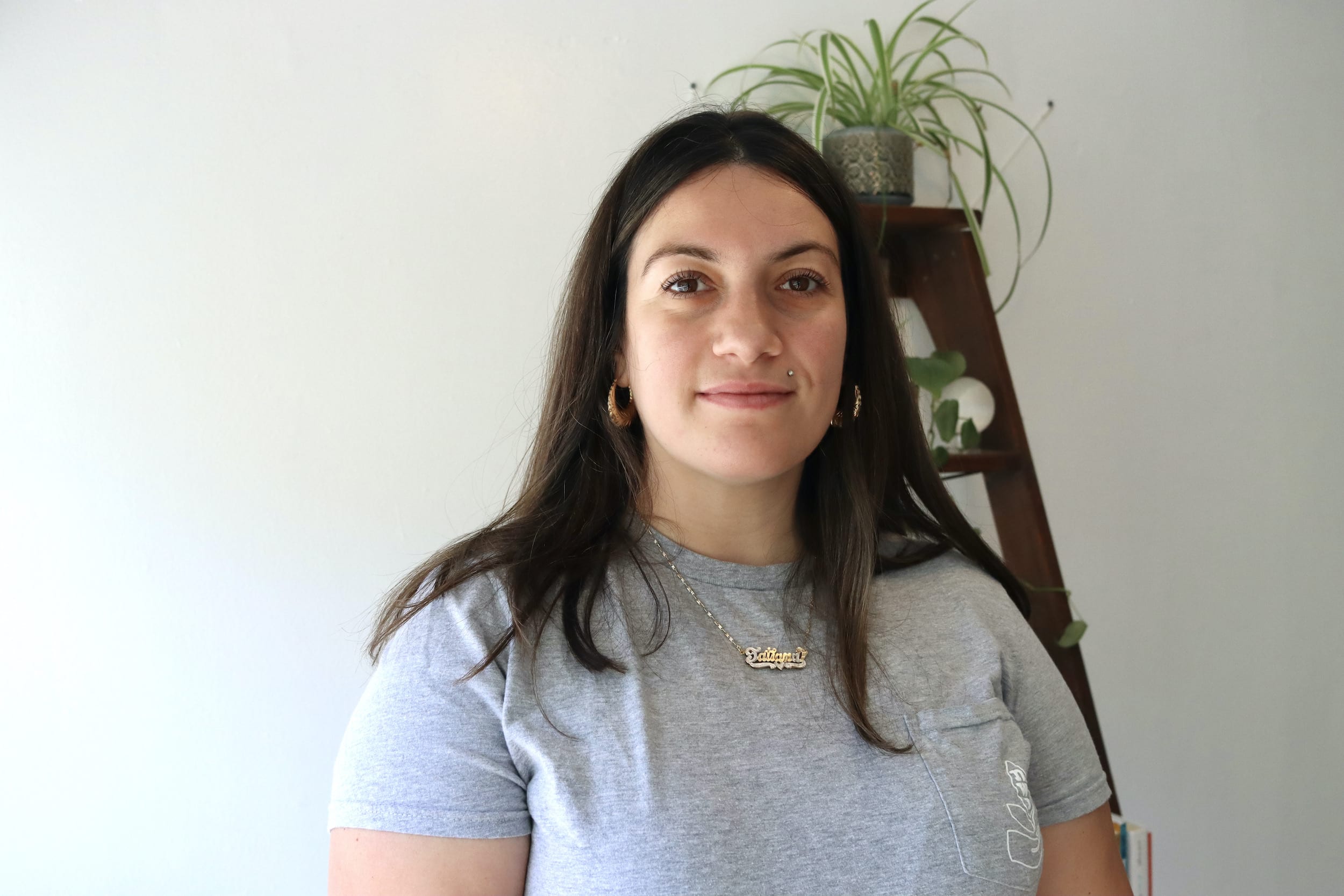 Community focused nonprofit Noteworthy Resources to open space on Lark Street
Tatiana Gjergji is the founder of Noteworthy Resources, a 501(c)3 nonprofit focused on building and empowering a sense of community in the Capital Region. The organization offers a diverse array of services and events, including wellness and educational workshops and their Skate Albany program. At noon on Saturday, May 15, Noteworthy will host the grand opening of their first physical space at 247 Lark Street in Albany.
---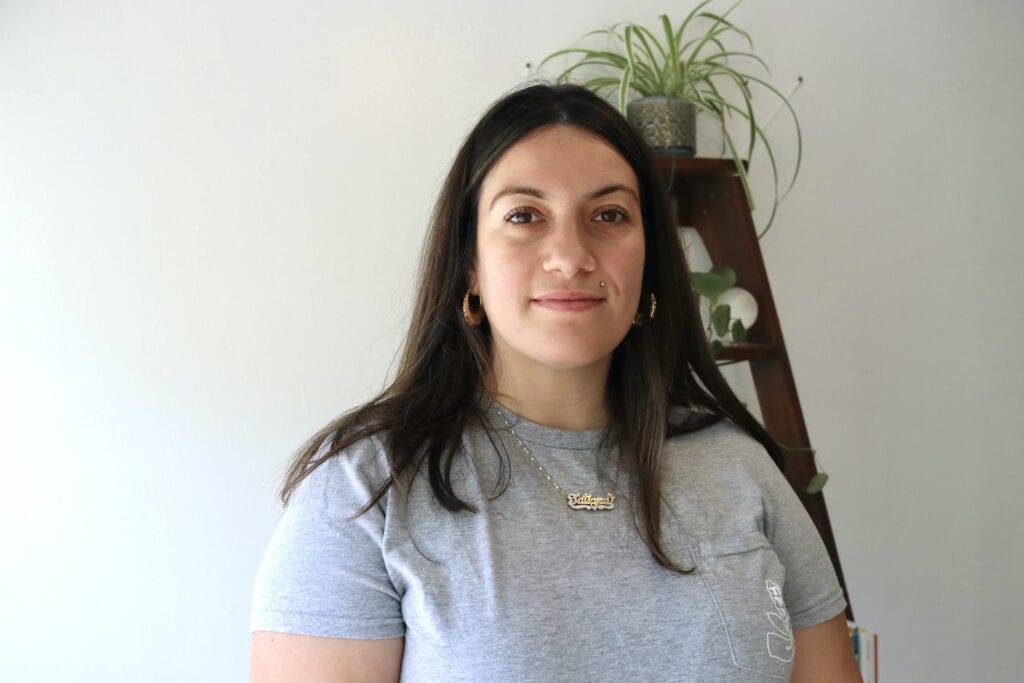 I am first-generation Albanian American. It has shaped me so much. My parents came to this country to create a better life for their family. Being born here I still struggled trying to figure out what to do and how to do it. I definitely have faced some barriers in my life, so I'm now using those struggles to amplify what the options are to come together.
// What is Noteworthy Resources?
It brings the community together. Whatever topic that we focus on, whether it's a support group or a skateboarding event or a business seminar or a DIY workshop… even when it's cold weather, you can attend our herbal remedies workshop. Noteworthy Resources is all these resources that we need to grow. We can't do it alone. So as a community we come together, share insights, and support one another.
Noteworthy doesn't know language or race or ethnicity or religion or anything. We have so many more similarities than differences if we just look past the external. A lot of us want a sense of belonging in the community. We can't go around it alone. A lot of things that I've learned facing these barriers is it's not what you know, it's who you know. It shouldn't really be like that, but it is. We just want to have people meet others and connect more.
// Noteworthy Resources is now 4 years old. Why did you originally start the organization?
Based on the lack of resources my parents had. Ever since I was little they always owned their own business – a restaurant and bar. They did what they needed to do to survive and make a living, but it was different than most businesses. A lot of immigrant families just have their families work for them. They don't hire a manager to help them. They'd rather do it themselves. They run themselves into the ground. That's what happened a lot in my parent's case. They were constantly struggling, never above water, and they didn't even know what resources in their community were available to them.
Other businesses had interviews, they had spotlights in the newspaper. My parents were just like, "We don't know how to use the computer. We don't know who to talk to. We'd rather just do it ourselves." Which is good and I commend them for it, but if they knew more they could have definitely become more successful.
At that time I was working in a special ed classroom. A lot of the children had autism and a lot of the parents felt separated. They didn't feel like they had a lot of resources. So I was like whoa, these two pillars. They're both struggling in their own way. I was driving home one night and I'm like what can I do? Immediately I had this idea of creating a space to have people come and connect.
So I started it. I hosted a mental wellness support group. That was the first one. It was only my dad, my cousin and my best friend. I was a little discouraged, but I was like it'll get better. I just started! After a couple months, a lot of people started coming. Some months it fluctuated but they still wanted a safe space to come and talk about these things that are so stigmatized.
// But so common.
It's so common. This country values so much the external that internally we're hurting. Mental health is so important, just like physical health. All the workshops we do, they go deep. We have deep conversations. There's no filter. I think just having a safe space to just be yourself is important.
// I was looking at your website and the list of workshops Noteworthy offers is pretty extensive. How has that grown from your first workshop into what it is now?
When I said it to my parents this is what I want to do they were like, what the fuck? We were in refugee camps, struggled to come to this country for you to own a nonprofit? You're not going to make any money? And I was like no, it doesn't work like that.
I will put myself on a salary one day. I still haven't. I still have a day job. But I'm still going to do it because I'm building this foundation.
I was working at the Addiction Care Center of Albany and they let me use their space to start the groups. I would let their people in rehab know that I'm hosting this event, so some of them could come. I would post it all throughout websites, anywhere I can add an event. I just plugged the mental support group all over. I went to all these local businesses throughout the capital region and put my flyers up in bodegas and bus stops and Stewarts.
It was getting a little confusing being at the addiction center because people thought it was addiction related, so I reached out to the Albany Public Library and asked can I host there. They loved the idea. It grew every month. It went from only people I knew to all these community members coming together.
When COVID hit everything became virtual. It was good in the beginning. I started adding more check-ins just to make sure everyone's good, have something for people to do to connect and be social. What's cool about that is some people who weren't living here could also "zoom in" and get that support.
Now, a year later, people are "zoomed out". They want to come back. A lot of people are vaccinated now and we're all taking proper precautions to come back together. Next month we'll be here, physically. They're all so excited.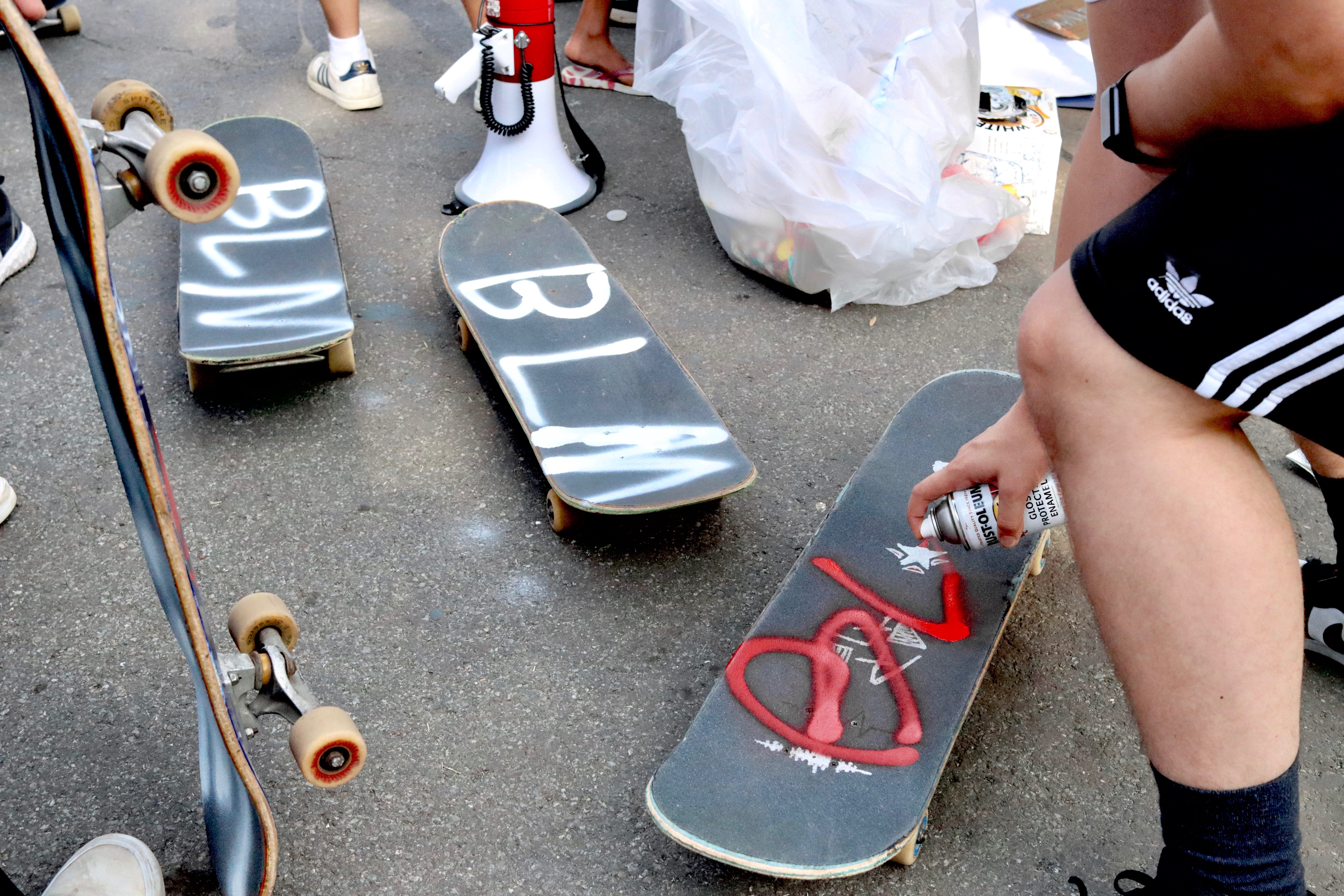 // Do you want to talk about the Skate Albany program?
So Mariah Davenport – she's from East Greenbush and lives in Brooklyn now – reached out. She was like I want to do this women's skate meetup. It was a Saturday she called me and was like, "I'm trying to do this event on Tuesday. Are you free?"
It's Saturday and you want to host an event on Tuesday? A brand new event that's never happened? For me, I was very anxious. I've been through the skate park for so long and now I want to host an event there… Not like anyone was going to say shit to me or kick me out, but it was still that anxiety, you know? Plus I have my day job. But alright, we'll figure it out. We'll get this going.
We had about 50 or 60 people turn out to the first women's meetup. I specifically remember a mom asking me, "When's the next one?" I'm like alright… next month. That's how I work with Noteworthy. If a community member says I really want this but I don't know about it, I'm like, "Let's do it. What day are you free?" That's their idea, so I want them to also come. I've done that multiple times.
Since then, we've been hosting it monthly. We get people to table and bring their resources. We have skate lessons. We luckily have gotten a lot of donations where we can put together skateboards for people to use at the event. We have almost 20 skateboards for people to come and use and at every single event they're all signed out.
Mariah wanted to do a women/LGBTQ skate meetup, and some of the guys were like alright, I just won't come. I was like you know what, the division was the problem in the first place. Now I'm creating another divide by saying boys can't come? I'm just going to call it Skate Albany. Just simple, generic, done. It's helped a lot bringing people together, watching people help one another that you would never think would even talk.
We really try to emphasize mental health as much as possible. That's what mental health is – you have to be balanced and with skateboarding it's all about balance. It's about courage and confidence and resiliency to get the fuck up when you fall down. Everyone feels like everyone's watching you and no one's fucking watching you. We're all in it together – that's what's just so beautiful.
// A lot of Noteworthy's programming is focused on mental health, mental well-being. What's your background in that work?
I went to Hunter College and UAlbany for psychology. During the day I worked at the Addiction Center of Albany, so I have a lot of experience working in that realm of prevention and doing demonstrations and going to schools throughout the area. That's why I know a lot of the kids in the neighborhood. I was Miss Tatiana doing the Apple a Day program for years.
Now I work at Northern Rivers where I'm doing more direct services. Some people are like how the hell do you do this? But these are the sacrifices that I need to make because I'm never going to give up on Noteworthy. It's going to be a forever evolving organization and we're going to grow every single year. Having a brick-and-mortar is just the start of it, beyond what we're going to do, who we're going to be.
For so long it was only me doing it. With the skate program people are like do you need help? Can I get more involved? And I'm like, finally. I had this vision. It's my mission in life. I need to do it and I know other people will help and join us as we go along. We now have 8-10 volunteers that help us, which I'm so grateful for.
We're still applying for grants. We've never received big chunks of money or anything, just donations or whatever we charge for workshops. With the skate program, our long-term goal is to have a community center plus an indoor skate park in the same building.
// Then you could do it year round.
In the wintertime I can't even tell you how many messages I get about people struggling with their mental health because there's no skateboarding. They don't know what to do. Skateboarding is a coping skill for people's mental health and anxiety and depression. All those guys you thought were mean? That was their coping skill. They had no place to go. I'm not trying to justify anyone's actions, but the baseline, the why is because of that being a coping skill.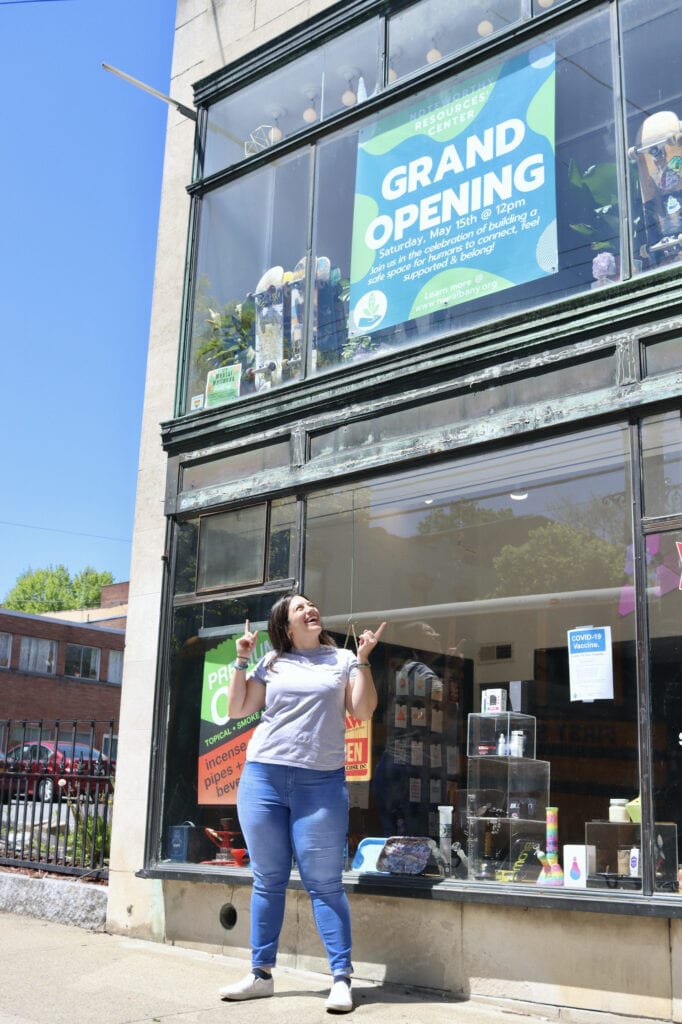 // So now having this space opening on Lark Street – what does that allow Noteworthy to do?
It's actually being present in the community, allowing people to come together even more. Having a physical location, people seeing our logo on the street… People are taking Noteworthy seriously. This is the community center now.
Noteworthy's very ambiguous. It can be anything, whatever topic you want. I'm going to create a support group very similar to Al-Anon, for people who have loved ones who are suffering from addiction. I got a woman who found out we have a space here and that we do support groups. She asked about eating disorders or body image services. So I'm like let's do it. We're communicating so much more with the community, having this physical space, than ever before. Now people are coming to us and saying, "I want to learn more about this," or, "Can we have a group about this so I can meet more people and feel like I'm not alone?"
// What have been the hardest parts and the most rewarding parts of doing this work over the last 4 years?
Communicating more in the community, lack of funds and also just as a nonprofit and being leadership, I still struggle. It was just me for so long doing what I can to just build the foundation. Now that I have more people who want to help and get involved, now I have to delegate. I can't do everything on my own anymore, which is good. So those are some challenges I'm still learning.
Now the rewarding thing… I was at the skatepark one day. I was leaving a skate lesson and this kid skated by me and they were like, "Hey Noteworthy lady!" I was like, what? Oh, hi! It was out of nowhere.
People being grateful… They definitely let me know. Just getting those little messages that they got something out of any of the workshops or the support groups or even the skate meetups… Those events actually changed the whole atmosphere of that location. It's packed! Living here almost 10 years now, I've never seen it… It was always like you had to know someone there. You know your place. Don't get in anyone's way. Barely any girls. There was no representation for women and LGBTQ to be there.
Now there's so many people going there that feel more comfortable. I think when I pass by and see so many different people there… I try not to get credit for it, but I'm like look what we did. I couldn't do it by myself. I need everyone to show up. I can't do it on my own.
The list of the workshops on the website is forever evolving. If anyone wants to host their own workshop, that's a big thing for me. If you're very passionate and educated on a specific topic that you love and you want to share the information with other people, now you have this space – as long as it's empowering and educational and it's supporting other people. The thing I want people to know is that this is just as much your space as it is mine. We're always open.
THIS CONVERSATION HAS BEEN LIGHTLY EDITED FOR SPACE AND CLARITY.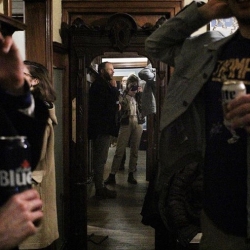 Latest posts by Shannon Straney
(see all)