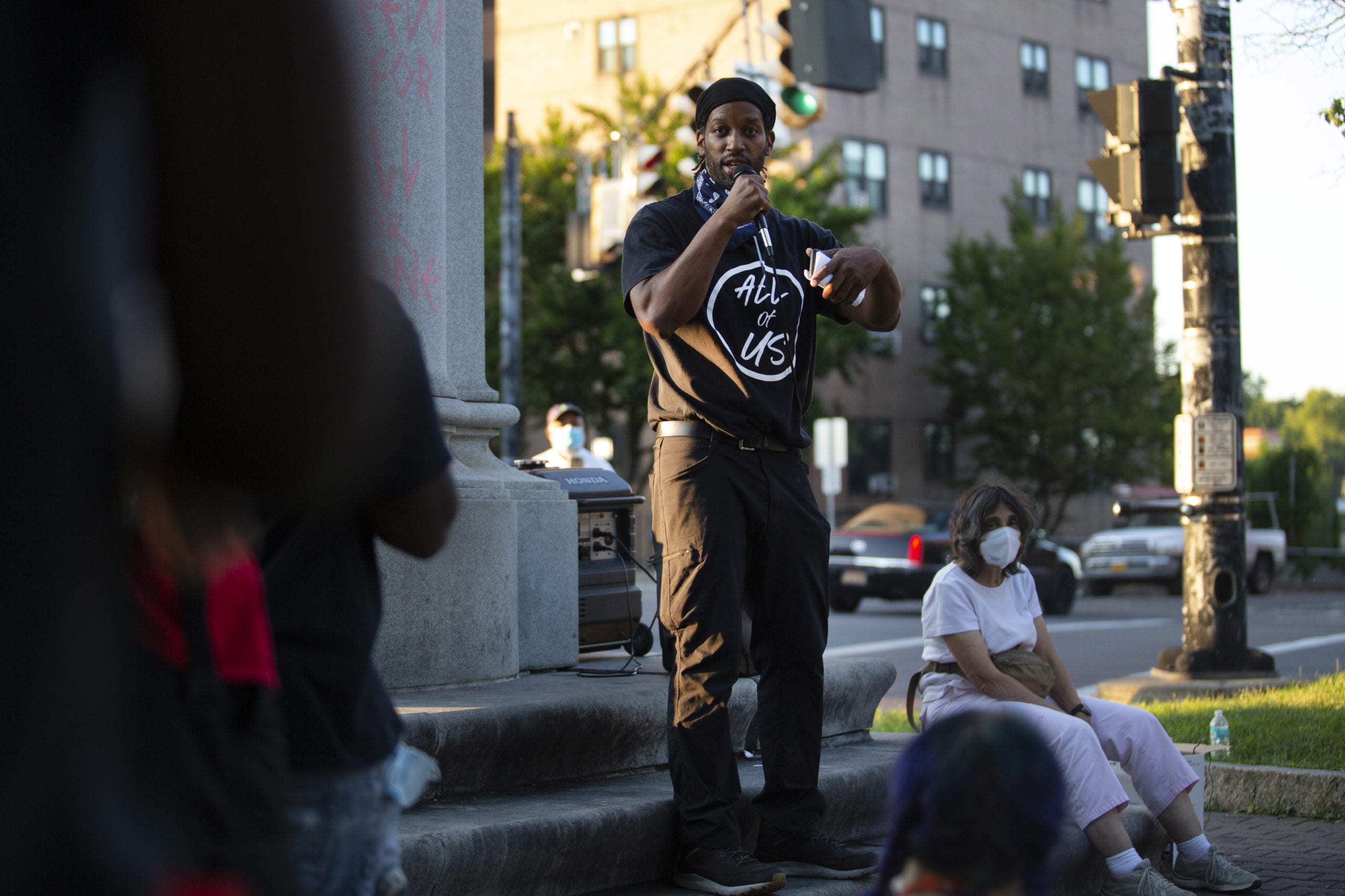 Black August kicks off with networking and learning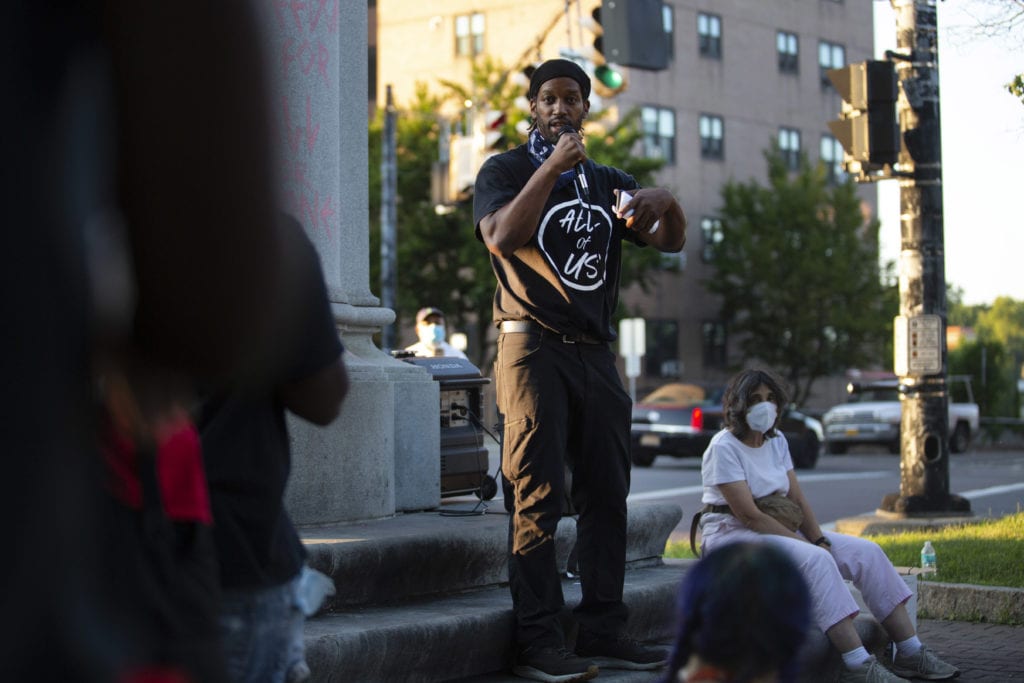 Black August was kicked off last night during an event in Albany's Townsend Park.
The event, led by All of Us, highlighted local organizations working towards social justice and offered an opportunity for local activists to network and organize with each other. Vocal-NY co-organized the event.
Shawn Young, co-founder of All of Us, was among the speakers that gave history lessons on the origins of Black August. The goal was to teach anyone in attendance who wasn't familiar with the month to be educated about its purpose.
According to Young, Black August is a month to celebrate liberty and the freedom fight of George Jackson, a man that was incarcerated at the age of 19 and sentenced to one year to life in California. He became a revolutionary figure while incarcerated, writing books about his life, including Soledad Brother, a collection of letters he wrote from prison. In 1971, a year after its publication, he was shot dead by a guard. Since then, Black August has been an event that is recognized behind bars and by the free public in an attempt to recognize incarcerated men and women and their fight for freedom.
"Freedom is getting involved," Young told the crowd. "Freedom is doing exactly what we are doing right now."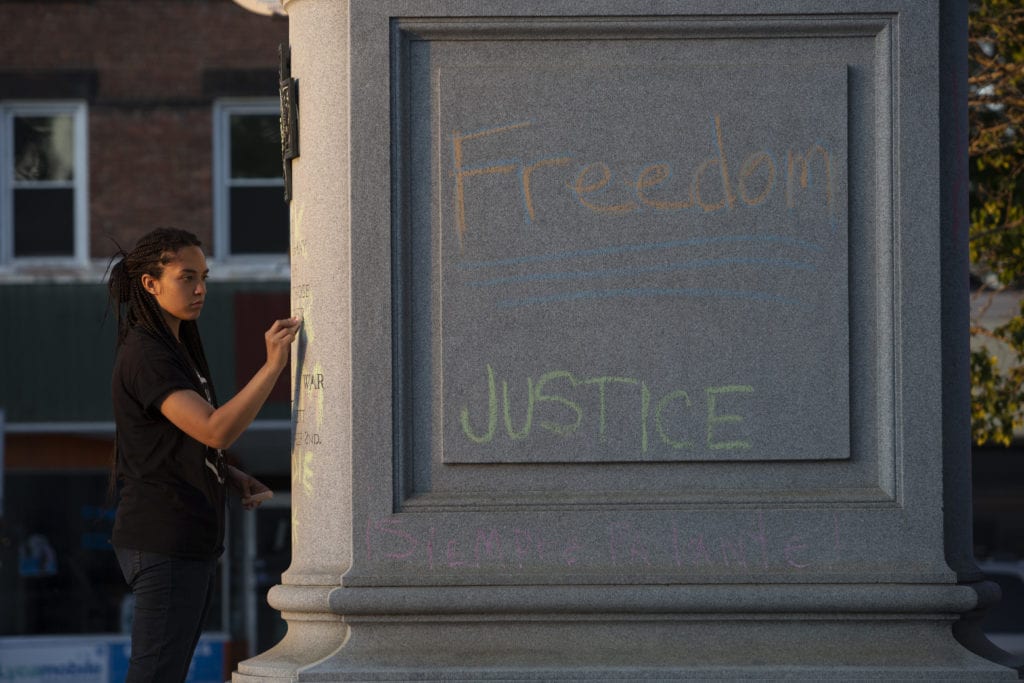 Young has something in common with Jackson — he too was incarcerated at the age of 19. He spoke about the time he spent reading Jackson's letters and educating himself on mass incarceration issues while living behind bars. Before that, he didn't know that he would become a freedom fighter himself.
"I unlearned the education that I got coming up through state-sanctioned schools," he said. "I learned how to be free."
Young went on to stress the importance of educating yourself about the Black Lives Matter movement and about the history that led up to it. He recognized that the people and organizations in attendance were all part of the fight.
"It takes all of us doing this work and coming together to change our world."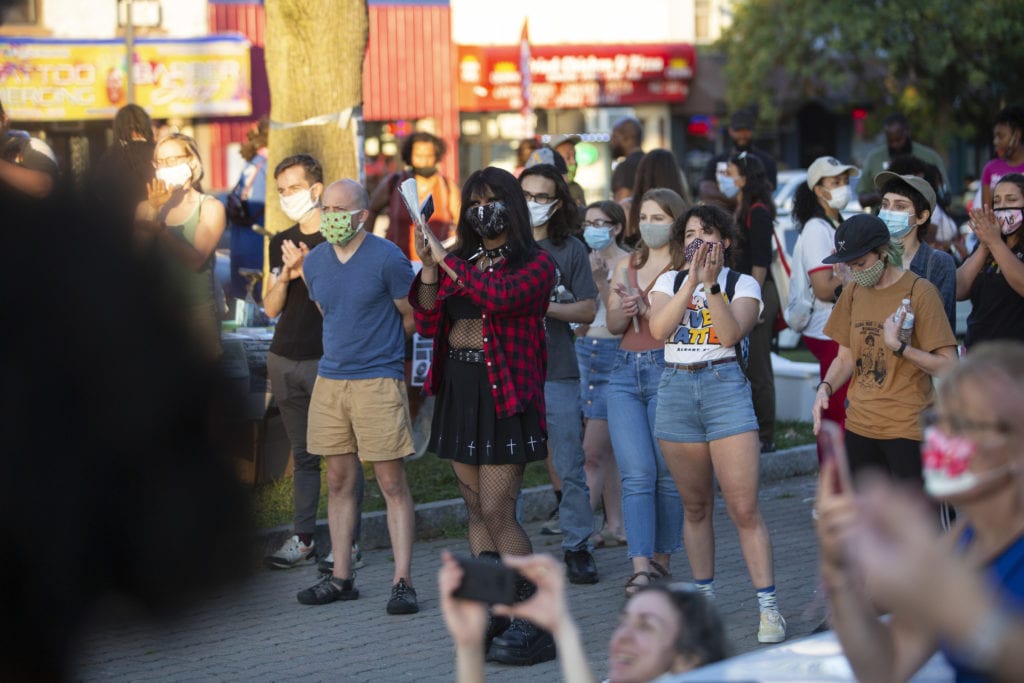 Kenjah O'Donnell, a volunteer with Project Try, also spoke about their efforts to raise money to help Black and Brown businesses in the South End neighborhood. The grassroots group has so far raised nearly $14,000 through their GoFundMe campaign. The group was also promoting 'Together We Rebuild', a fundraising event this Saturday afternoon in Lincoln Park that is being co-sponsored by YouthFX and Noteworthy Resources. Part of that event will focus on voter and census registration.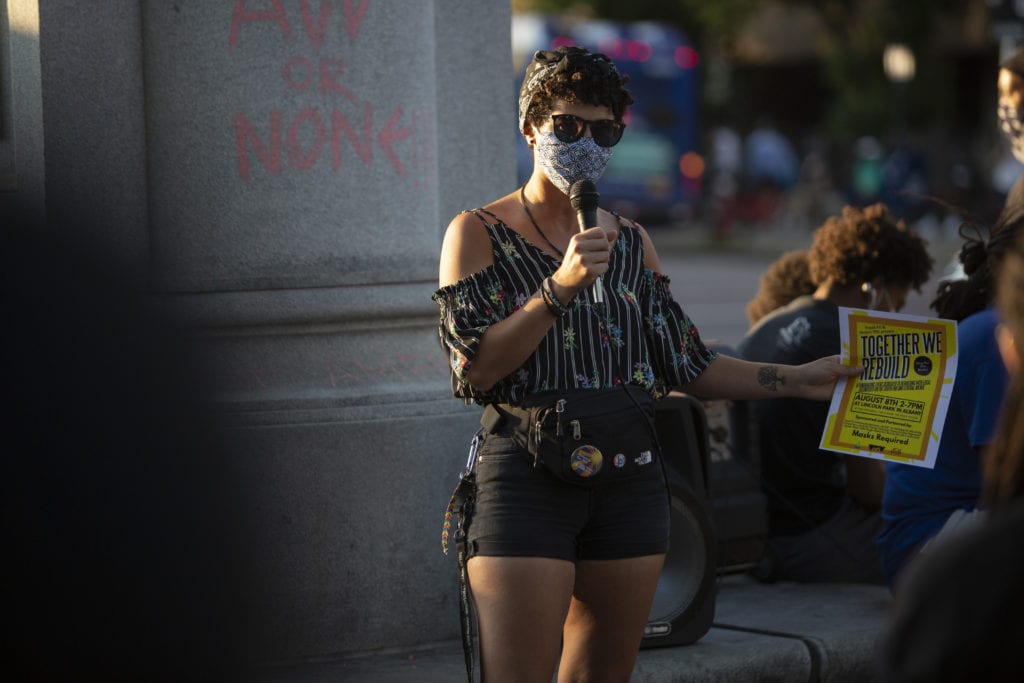 Other organizations in attendance included E.L.E.V.A.T.E. 518, CAAMI (Capital Area Against Mass Incarceration), FFJC (Fines & Fees Justice Center), RAPP (Releasing Aging People from Prison), Urban Grief and Troy for Black Lives.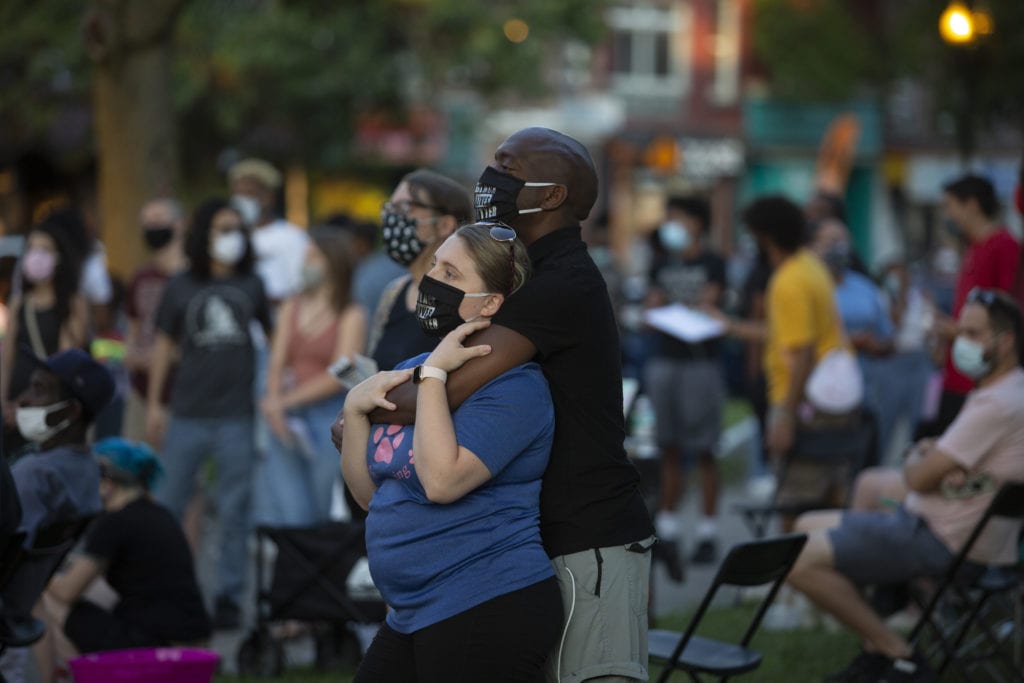 ---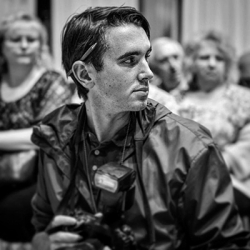 Latest posts by Patrick Dodson
(see all)