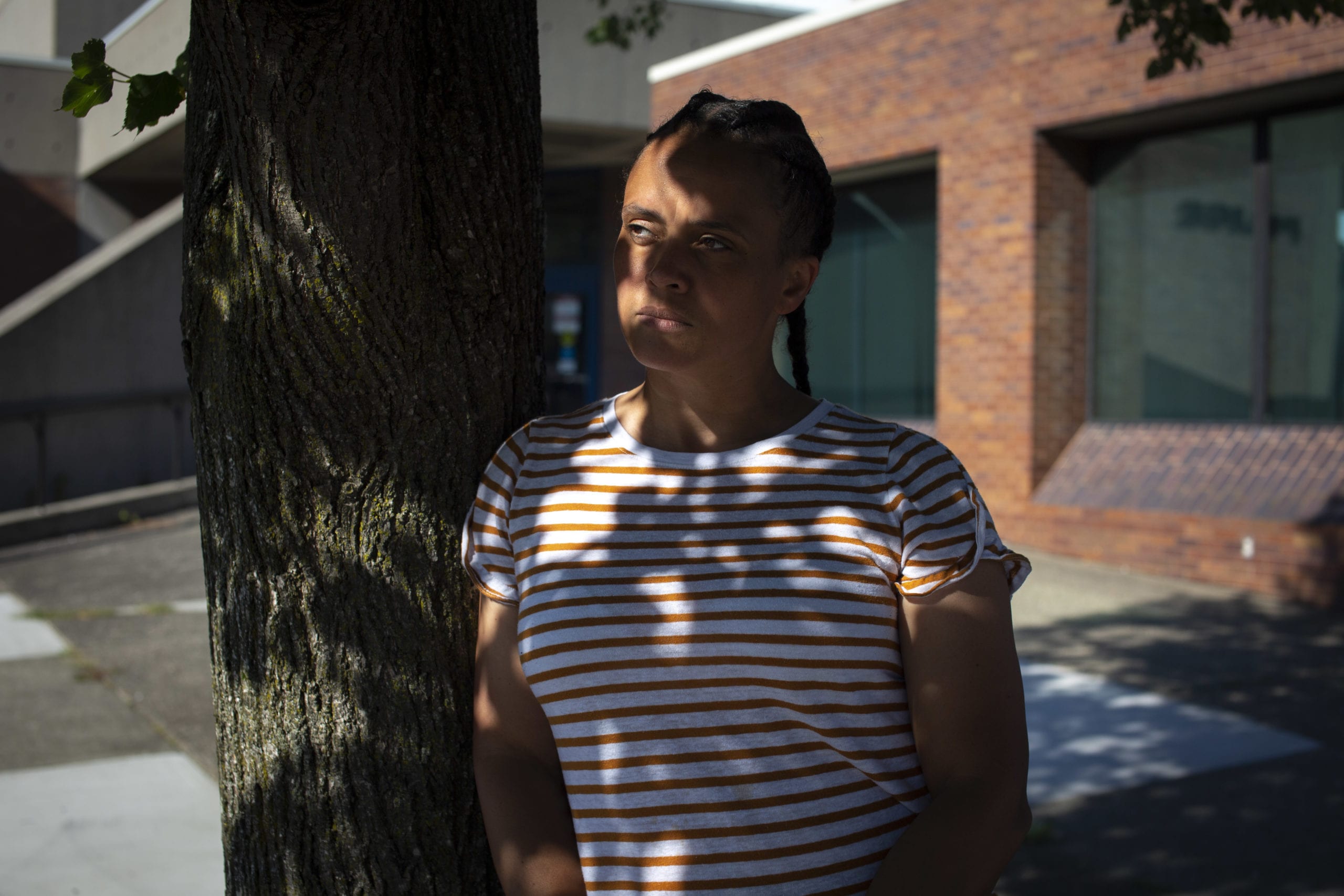 Group aims to bring incarceration issues out of the shadows with 'Freedom Tour'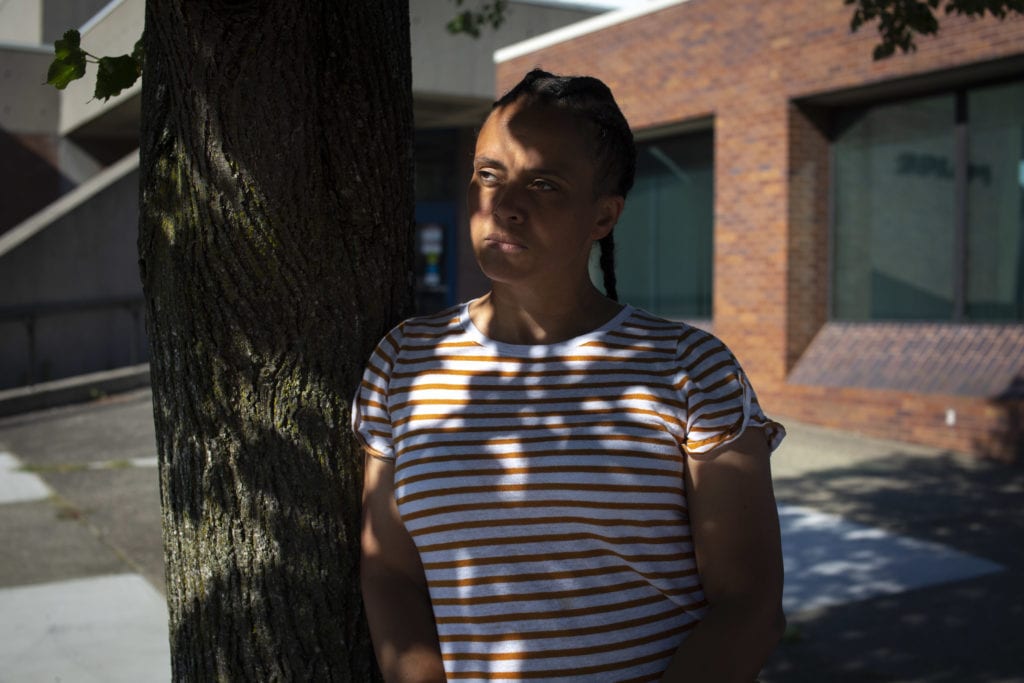 Jamaica Miles rested against a tree in front of Schenectady Police Headquarters Monday night before she was set to lead a rally against police brutality.
It was the same tree where weeks earlier she watched Angelique Negroni-Kearse place a candle in memory of her late husband Andrew Kearse, who died in Schenectady police custody in 2017 after pleading with his arresting officer dozens of times that he could not breathe.
That tree is the closest location Negroni-Kearse has to her husband's final moments, 170 miles from their home in the Bronx.
"I watched that video once," Miles said about the footage of the incident. "I can't watch it again."
Miles doesn't get much rest these days — she is now on a mission to educate the public about local police issues like the kind that lead to Kearse's untimely death. Through her community action organization All of Us, a 'Capital District Freedom Tour' was launched to gather people outside a different jail throughout the region every Friday and demand justice from damage caused by generations of racist policing and mass incarceration. It's just one of the initiatives that Miles and All of Us has started during the Black Lives Matter movement.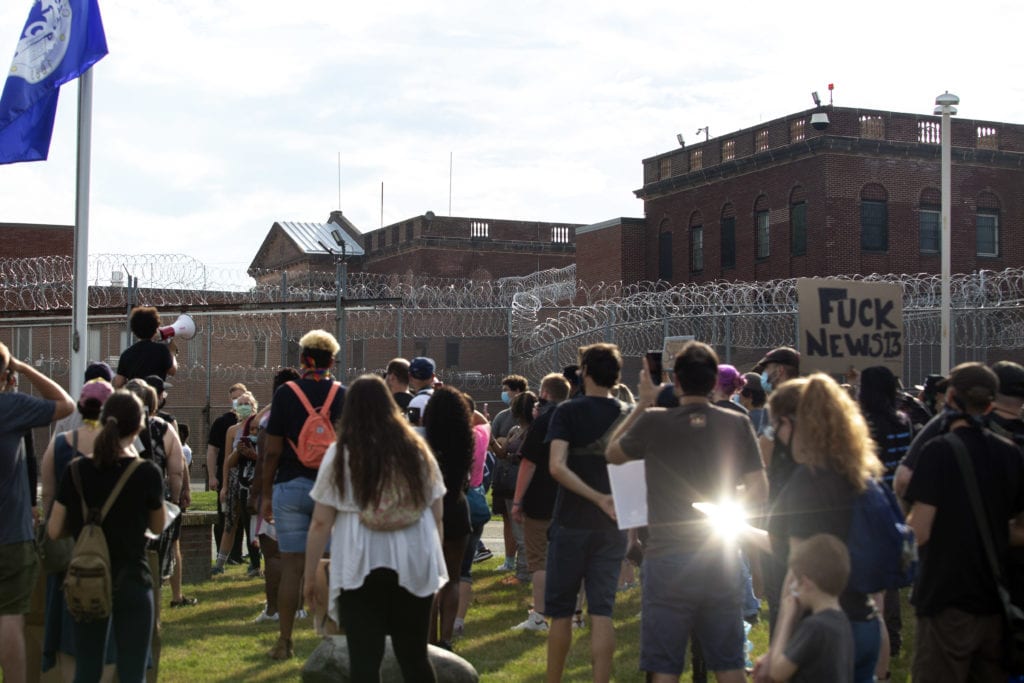 Last Friday marked the first stop on the tour — the Albany County Correctional Facility.
Dozens of people gathered outside the barbed wire fence that surrounds Albany County's jail and chanted 'no justice'. In the distance, voices from within the jail cells shouted back — 'no peace'.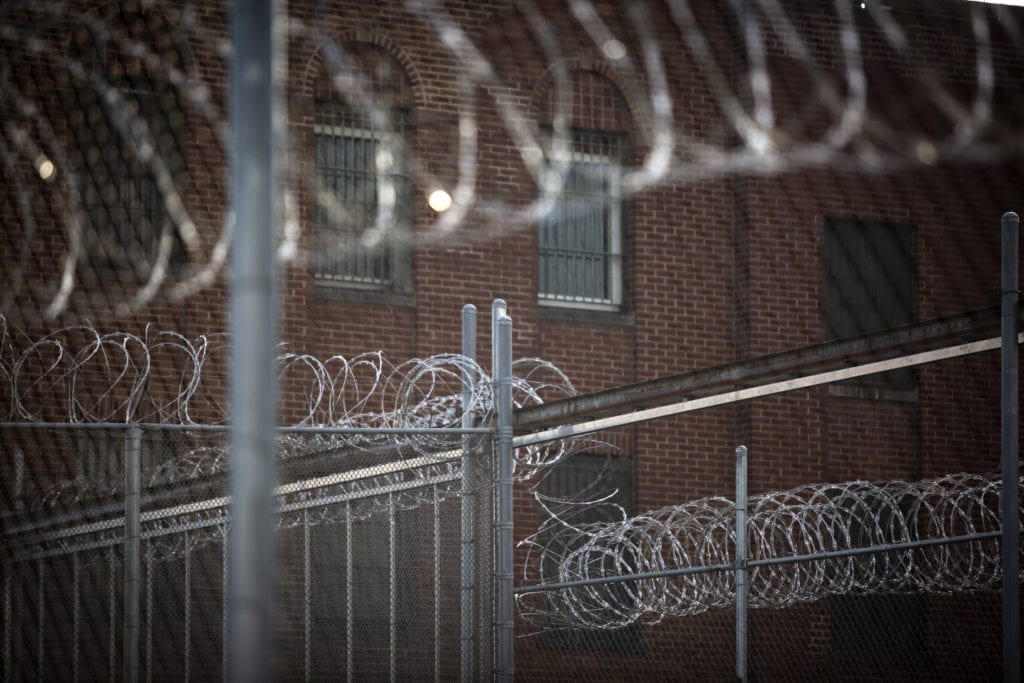 Miles stood under an American flag flying outside the jail entrance and spoke about mass incarceration issues stemming from the 13th Amendment of the United States Constitution. "With the stroke of a pen," she told the crowd, "being black became a crime." She said that when slavery and involuntary servitude was abolished, punishment for a crime was made an exception and as a result the mass incarceration of Black people began.
She sees the unequal treatment of Black citizens as a problem that must be addressed locally and nationwide.
"We demand humanity."
Local activists Tasheca Medina and Lukee Forbes then spoke about inhumane treatment they faced while incarcerated in Albany, including Medina not receiving proper care while pregnant, and both complaining about facing months in solitary when speaking out about insufficient nutrition.
Medina called on Sheriff Apple to see for himself what she claims is mistreatment at the hands of correctional officers.
"Instead of sending tanks at peaceful protesters," she said, "go into your jail."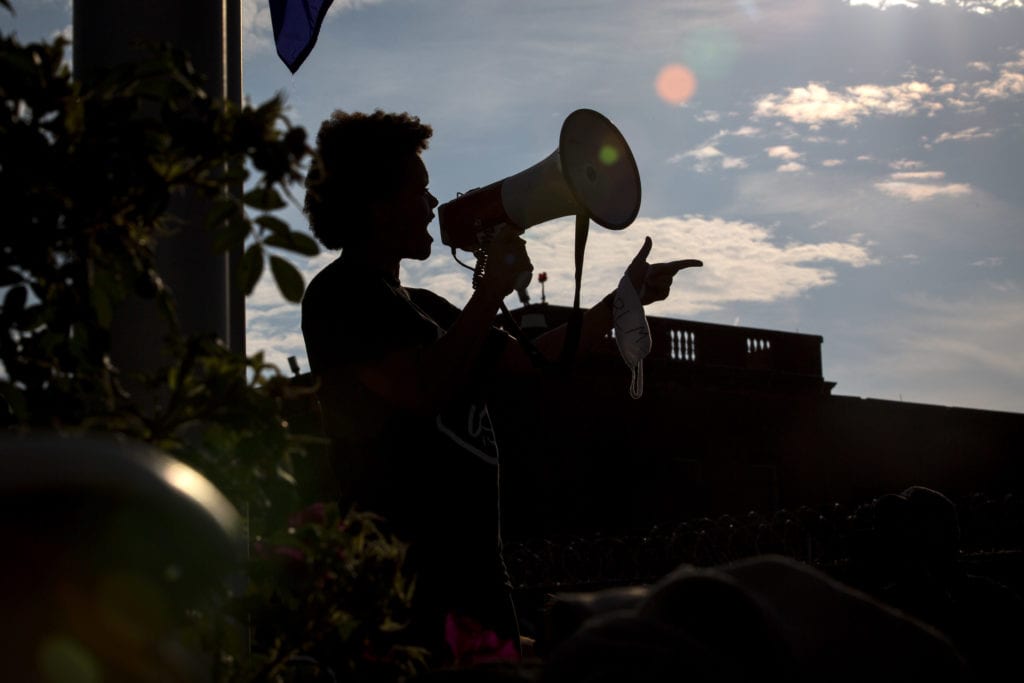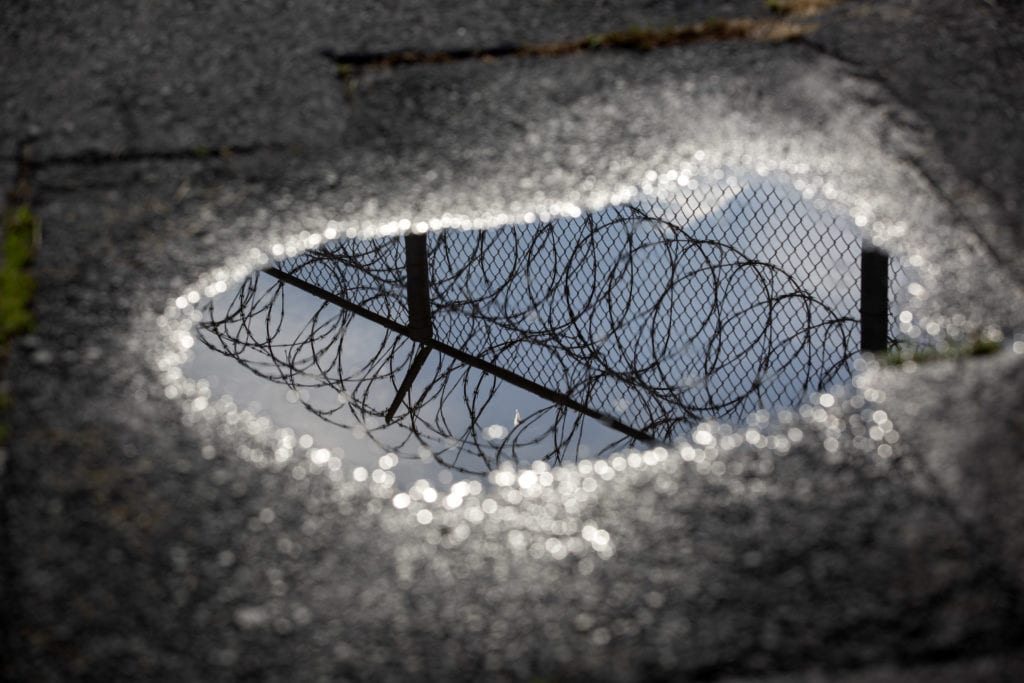 The Albany County Correctional Facility was built in 1931 and falls under the jurisdiction of Albany County Sheriff Craig Apple. According to Department of Criminal Justice Services data, the number of incarcerated people fell 40.4 percent between 2010 and 2019, however the number of technical parole violators kept in the jail rose by 25.7% in that same time.
It's a costly operation — according to data gathered by JustLeadershipUSA in 2018, Albany County spent $38 million per year on its jail, more than the county spent on education or healthcare.
Apple defended his jail in a statement to the press. "I feel they are targeting the wrong facility," he said, and highlighted lower recidivism rates and more efforts towards rehabilitation. He also highlighted a wing of 100 unused cells converted to a homeless shelter.
Outside the jail on Friday night, Rev. Joe Paparone of the NYS Poor People's Campaign specifically spoke out against the use of the jail as a homeless shelter.
"We don't need jails for that," he said. "We need the resources that are going towards the jail."
STORY OF REDEMPTION
Faruq Smalls was also among the speakers on this stop of the Freedom Tour. He told the crowd his personal story of spending 23 various years in the New York prison system where he was locked up in 17 different facilities, including the Albany County Correctional Facility.
"We're here because we want to stand for the individuals who can't," he said, pointing beyond the barbed wire fences.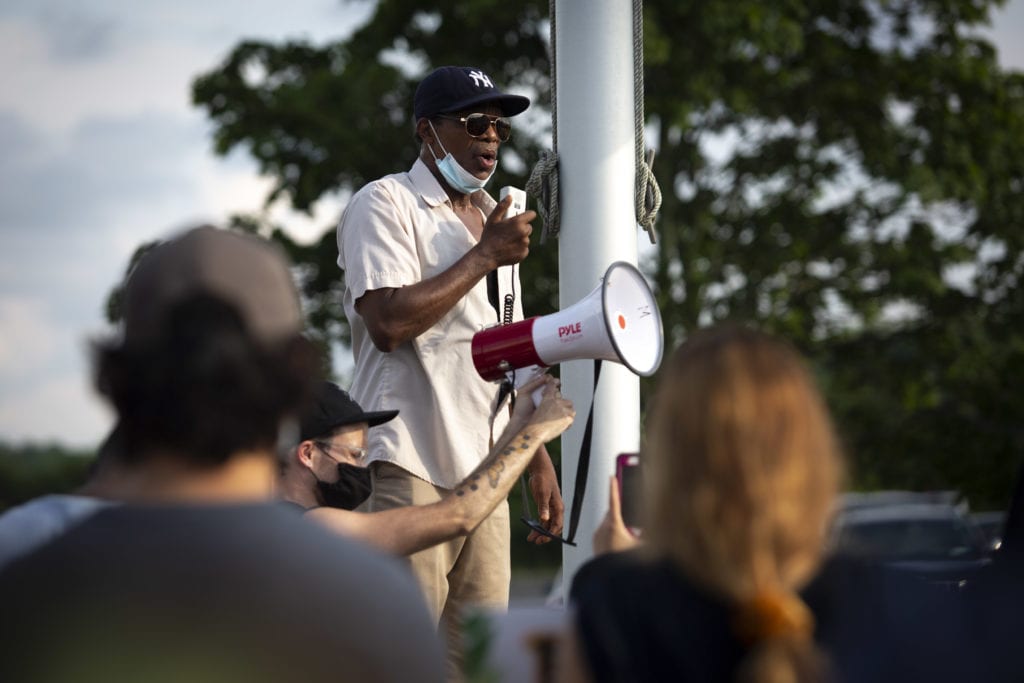 He highlighted the fact he's now spent just as many years outside of the prison system and is speaking out against mass incarceration as a member of VOCAL-NY's Albany Chapter. He told the crowd that he wants to see a society that has more to offer his grandchildren than the one he grew up in.
Locally, he says efforts against unequal policing need to go further and called out the Black Lives Matter painted on Lark Street as being a symbolic gesture.
"Black people don't live there," he said.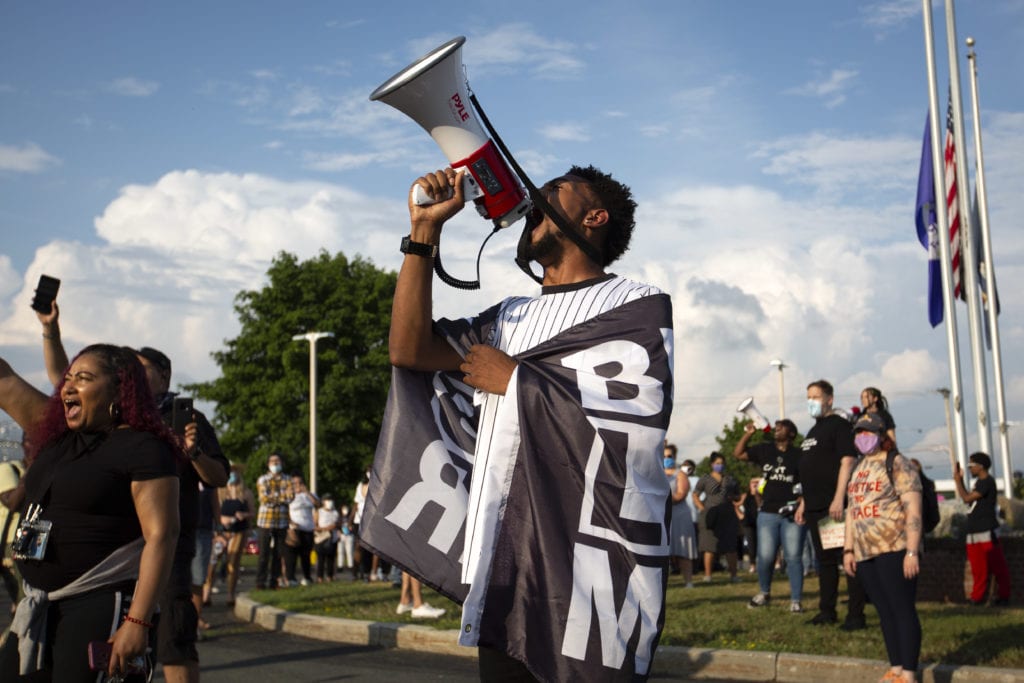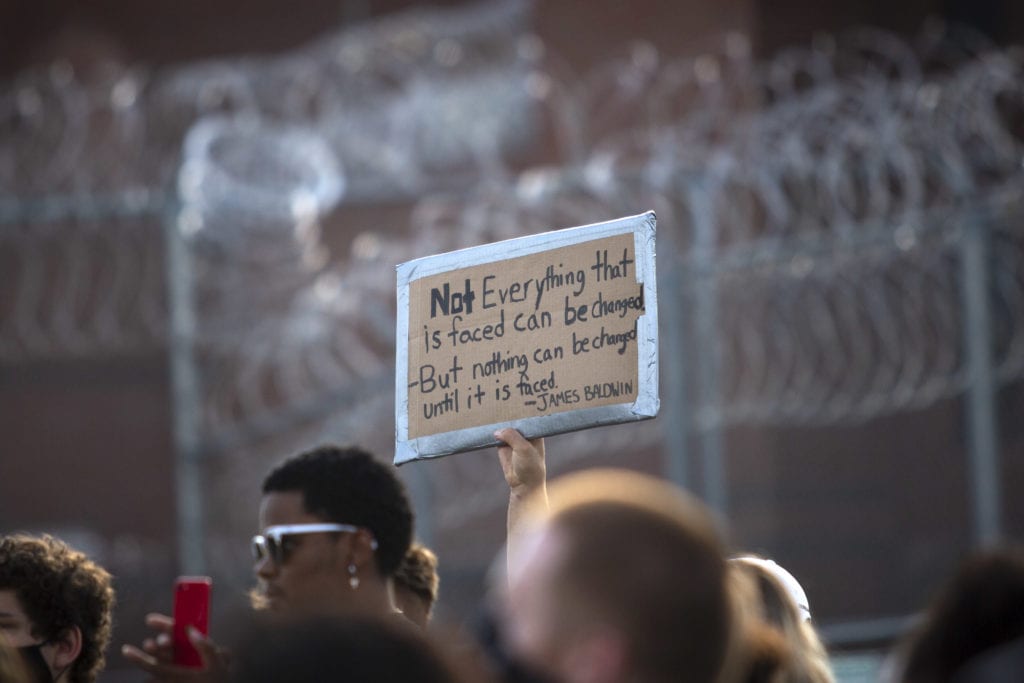 The All Of Us Capital District Freedom Tour continues at the county jails in Rensselaer, Schenectady, and Saratoga on the next three Fridays.
---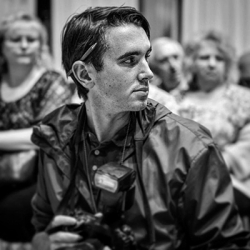 Latest posts by Patrick Dodson
(see all)