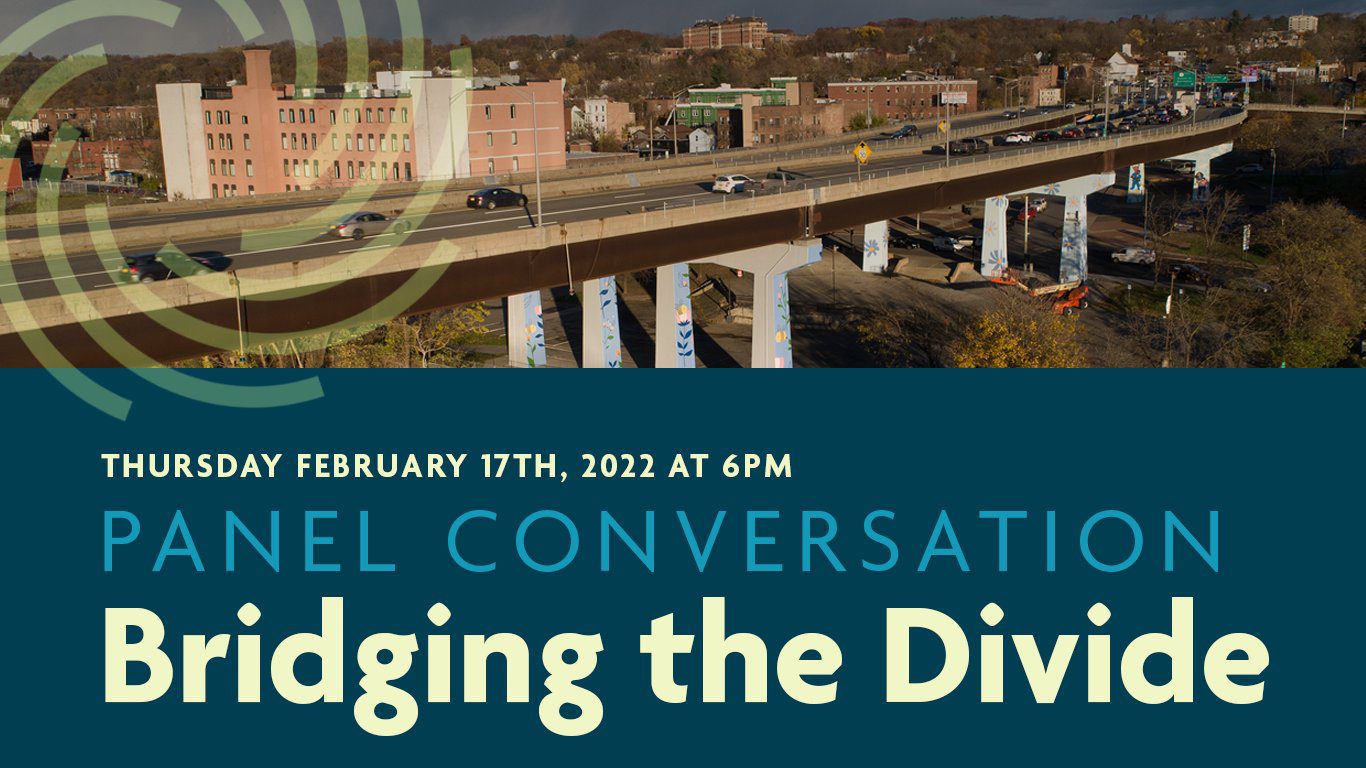 Virtual Screening & Panel for Bridging the Divide
When:
February 17, 2022 @ –
2022-02-17T18:00:00-05:00
2022-02-17T19:15:00-05:00
Where:
https://ovee.itvs.org/screenings/d5aw3

WMHT is thrilled to present an online screening of our newest documentary, Bridging the Divide. Join us on Thursday, Feb 17 at 6pm for this virtual community event.
After the screening, there will be a moderated panel discussion.
RSVP for this free screening & panel: https://ovee.itvs.org/screenings/d5aw3
Project Background
Through The Uniting Line project, murals were installed throughout Troy's Hoosick Street Bridge surface area to transform and beautify the space. The City of Troy was selected as one of 16 cities nationwide to receive a grant from Bloomberg Philanthropies' Asphalt Art Initiative to implement the project.
The Uniting Line project partners are The Arts Center of the Capital Region, TAP Inc, the city of Troy, and Collar Works.
WMHT documented the bridge art installation process and explored aspects that can unite and divide a community in Bridging the Divide.
Panelists
Panelists include The Uniting Line partners, the selected artist for the project, Jade Warrick, and Hillside community member, James Mayben. Panel moderator is WMHT producer, Catherine Rafferty.
Documentary Premiere
WMHT invites you to watch the broadcast premiere of Bridging the Divide after this virtual event on WMHT, February 17, 2022 at 7:30 PM.
For more information: wmht.org/bridgingthedivide