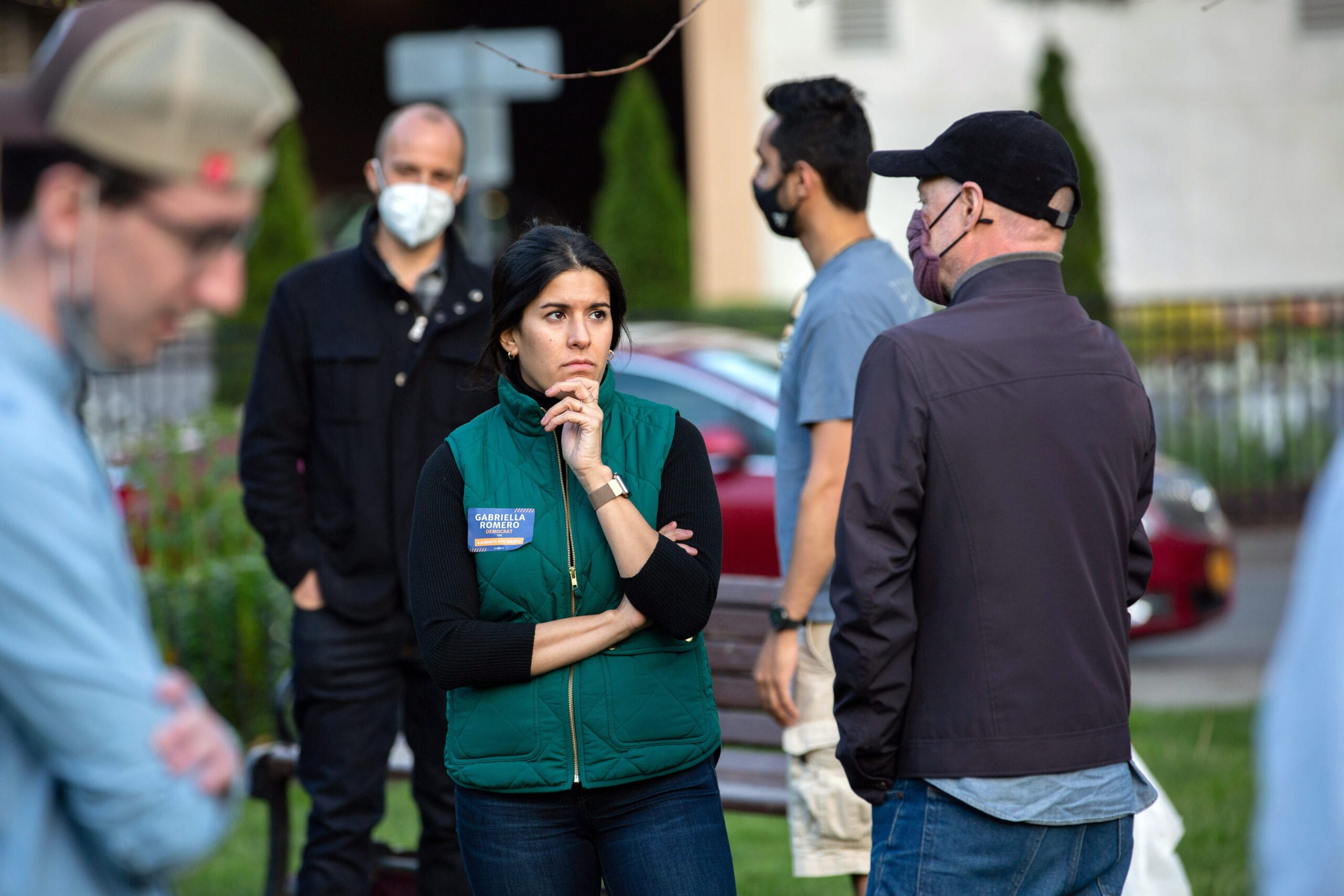 Inspired by 2020, progressive candidates look towards Albany primary wins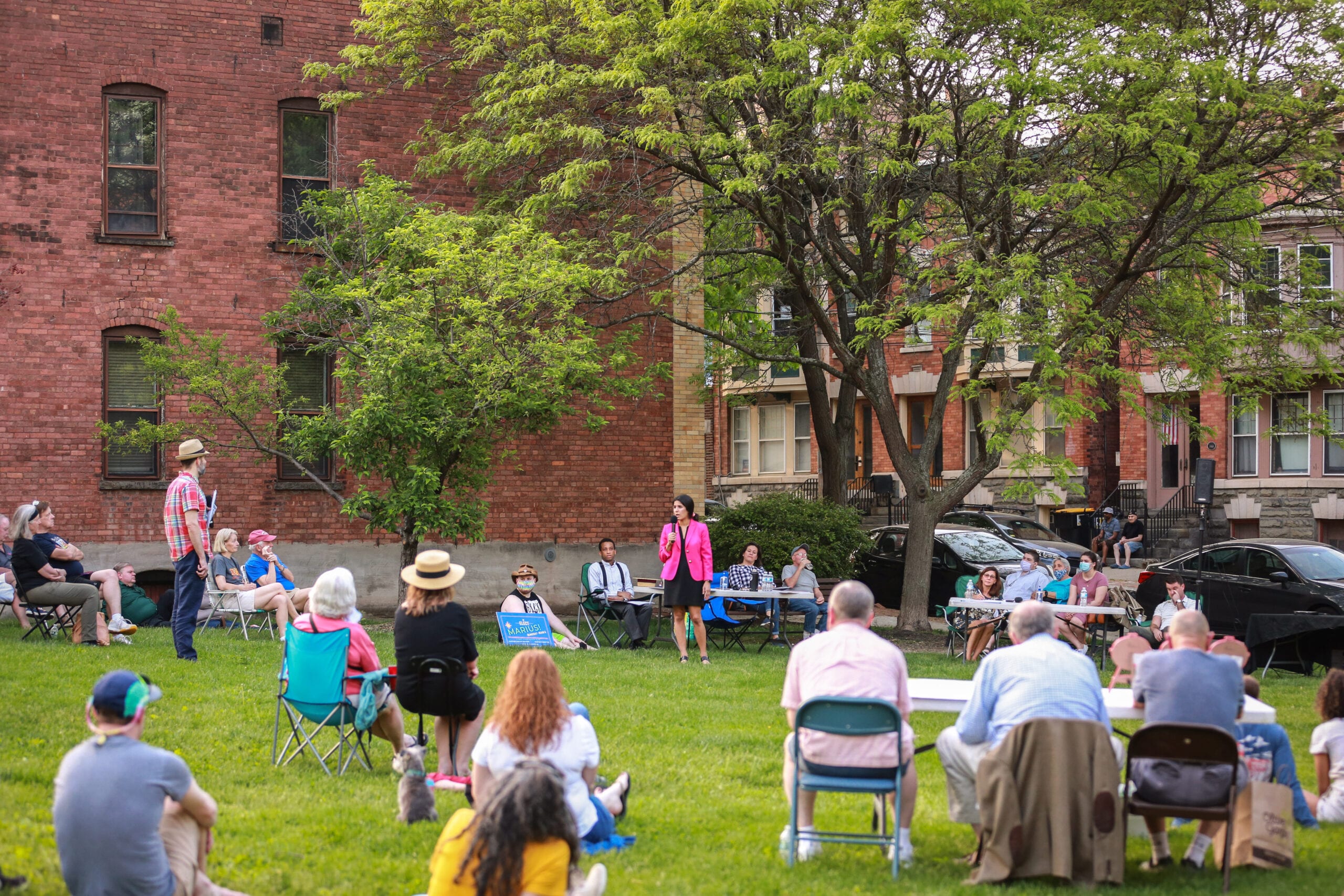 On a recent evening neighbors unfolded their chairs at Hudson-Jay Park in Albany's Center Square neighborhood to hear from a slate of common council candidates running in the Democratic primary.
For the last 24 years such an event in this ward would be rare — Richard Conti had consistently won reelection here. Now, with Conti retiring, four candidates jumped at the opportunity to take over the 6th Ward seat.
Among them is Gabriella Romero, a young progressive who works as a public defender in Albany. She says she was motivated to run for political office after attending Albany's Black Lives Matter protests following the murder of George Floyd last year, describing it as a visceral feeling.
"I just felt like I needed to do something," she said. "I wanted to do more than what I was doing."
It began with a side remark while participating in a weekly FaceTime with law school friends — Romero was then convinced that running for office was that thing she needed to do. Together with the help of her parents, she leaned on friends who had more experience with political campaigns to help her jump-start her own.
Romero, who is 28 years old, was born in Albany and graduated from Shaker High School, Union College, and Albany Law School. She has rented an apartment in the neighborhood for the last five years. She says that people have looked past other candidate's traditional home-ownership and instead focused on her issues, which puts police reform at the forefront of her platform. 
To that point, Romero said the most important thing she learned from her first campaign is "to be true to yourself."
"In the beginning I had a friend that's involved in politics and he said, 'Do not talk about the police in this city. In this city, in this climate, you can't say anything bad because you don't want to blacklist yourself'", she recalled. "And I said we're going through a crisis right now! We're going through a moment that the way we see police and public safety needs to completely change. And quite frankly, that's one of the main reasons that I decided to run."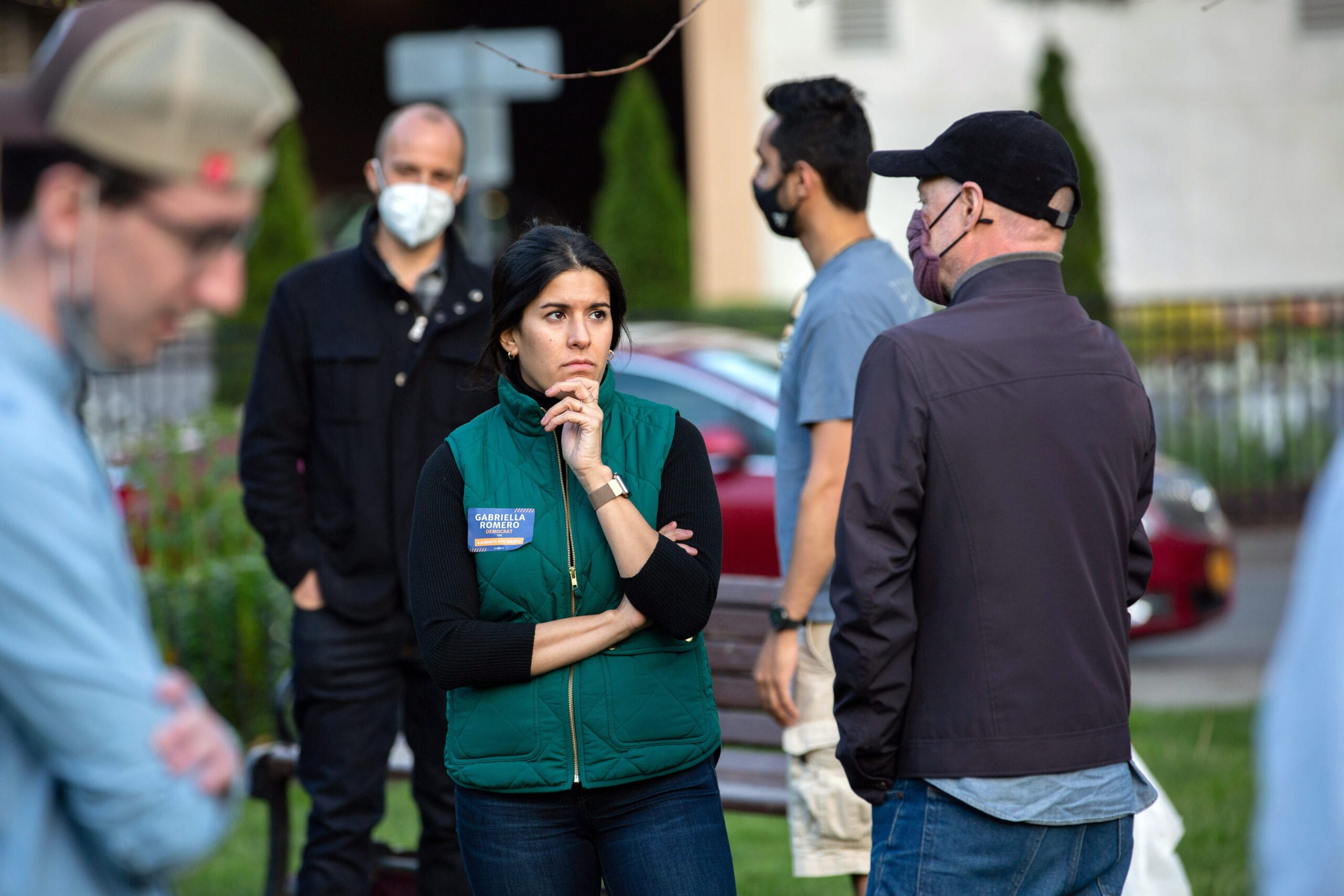 So when a question about public safety came up from neighbors in Hudson-Jay Park, Romero listed off actionable items like no-barrier homeless shelters, a commission of community leaders to host neighborhood dialogues, demilitarizing the police, and programming that the youth would actually have a vested interest in. 
"Has anyone sat down and asked them what they want to do?" she said.
Just last week one of Romero's opponents ended his campaign and gave his endorsement. In announcing his withdrawal from the race, former candidate Richard-Olivier Marius said: 
"The hard decision was to run for office as an emerging resident, the hardest was to fight the Board of Elections in court to get on the ballot, and the easiest decision is to step forward in support of progressive politics at all costs: Gabriella Romero must win this election if we are to meaningfully combat systemic racism and classism to revive Ward 6 and our city."
Marius was not the first candidate to drop out and endorse Romero — Ford Mclain did the same early in the race.
From the start Romero has been energized by a passionate network of supporters that promote her candidacy online and door-to-door. On any given Sunday a team of volunteers canvas the neighborhood, but their primary objective isn't to stump for Romero — instead they spend the afternoon picking up trash along the street before retiring for a drink at Pint Sized. 
Romero's opponents include Jeff Mayo, a local civil rights attorney and former homeless outreach worker who has received the endorsement of much of the Democratic establishment in the city, and Susan Pedo, an accounting professor with former roles in economic development for the city and county whose platform focuses on Albany's growing fiscal woes.
---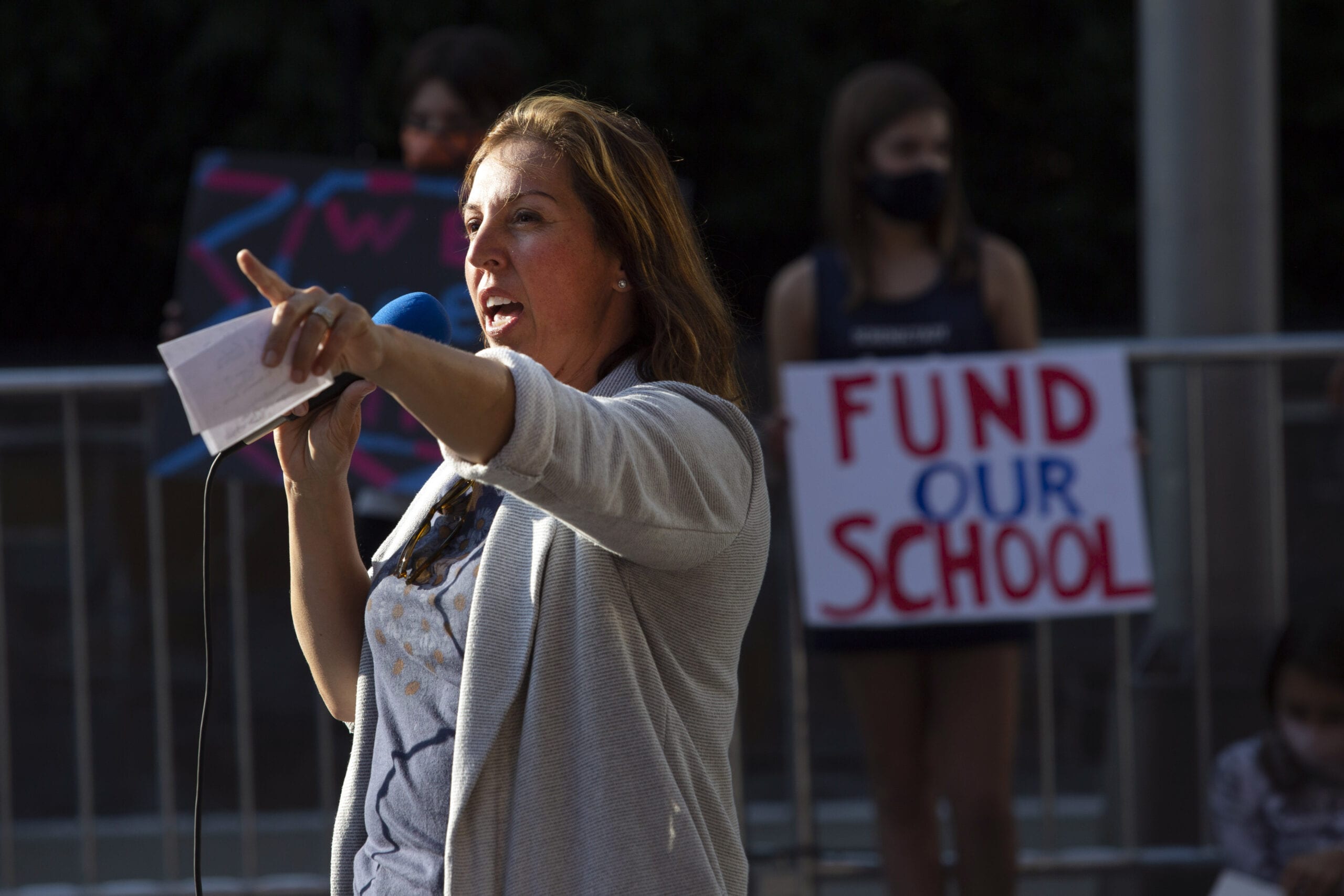 Just down Delaware Avenue another race has two progressive candidates facing off against each other. Violetta De Rosa and Sergio Adams are eyeing the Ward 7 seat held by Cathy Fahey, who is among the five current council members not seeking reelection. 
Violette De Rosa is new to politics but has been a longtime vocal advocate for equity in education. Last year, prior to launching her campaign, she spoke at a rally about educational disparities she sees through her role as a public school teacher.
De Rosa says she was first inspired to run for elected office because of the former presidential administration. "I knew that, you know, we just had to have more women at the table, right?," she said. "Especially if there were so many attacks on women's rights."
Her driving force has also been to improve the lives of Albany's younger generation — even more important after the challenges faced during a pandemic.
"I believe that we as a community need to step up because our youth is our future. And if we do not help address some of the issues that we're seeing as a community as a whole, I don't believe that will be able to thrive. And we cannot expect our school districts to do everything."
De Rosa shares a similar focus on community-building as Romero, using connections to help push her platform.
"I truly believe a campaign is never about one person," she said. "It's about the community."
She spoke about meeting a neighbor who is an infrastructure specialist and connecting with him for help sorting through documents so she would be able to "ask the right questions to get the right answers."
"I'm building this board of advisors really, and having someone from each block to be able to be connected directly so that they are really able to share what's going on on each block because no one person can be everywhere. And that's why we need to bring the community together… to really find out what is happening on a block-by-block basis and make sure that we bring everybody to the table."
Joining them on the ballot is Brian Scavo, a disgraced former county legislator who was arrested for harassing a young woman at the mall and served jail time for check fraud. It's not his first attempt to re-enter public office since.
---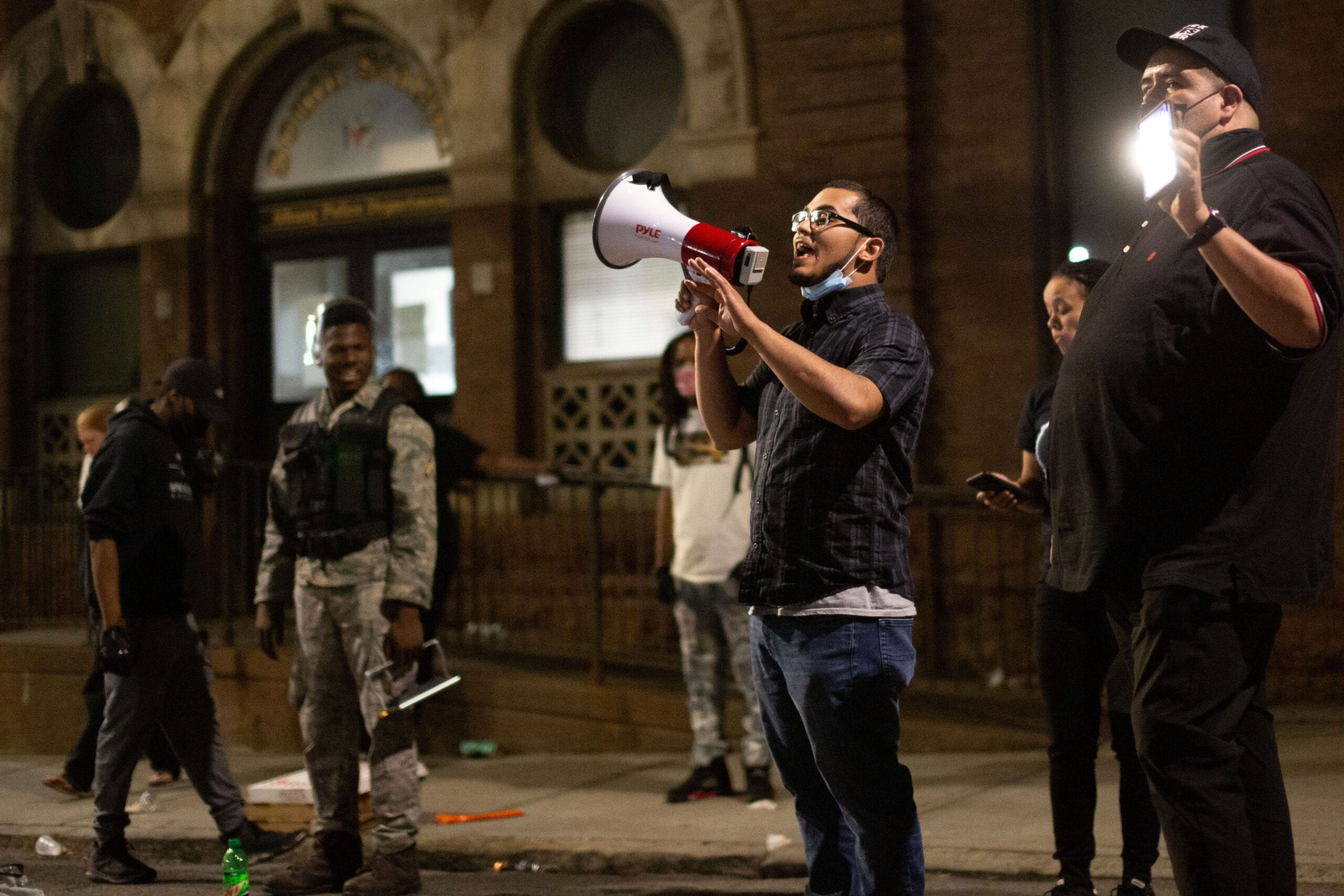 The 3rd Ward is home to another contested race — this one against the incumbent Joyce Love, a close ally of Mayor Sheehan who has previously served as an Albany County Democratic Committee member and is the wife of Albany County Legislator Merton Simpson. Love drew the ire of local community activists when she recently made a motion to table the resolution to ban the use of teargas by police. 
Challenger Steven Negron has been a frequent organizer and speaker at Black Lives Matter protests in the city and among the many candidates who are calling for a full ban on teargas.
Negron, who is 31 years old, said last year's social justice movement was instrumental in his decision to run for elected office for the first time. "Instead of asking for systemic change, I figured why not try to position myself to do something about it, as opposed to asking," he said.
He says his willingness to talk specifically about policy and his agenda separates him from his opponents in the race.
"I think the people deserve a deeper conversation now, and we should actually talk about the problems and the ailments of this community," he said, pointing to his top three priorities: addressing the housing crisis in the Albany community, reinvestment, and police reform.
He hopes the progressive wave introduces new young voices to local politics.
"If we are shaping their futures, they should have a seat at the table," Negron said. "And, you know, they should have a voice about what their city will look like when they're adults."
Also on the Ward 3 ballot is James Davis, Jr., who prior to running for office went by the name of Maneterep El Dey. He is well known in the West Hill community for his work surrounding youth empowerment, summer camps, and also leading Black Lives Matter protests around the city. 
During the coronavirus pandemic Davis took to social media to spread false conspiracy theories about the COVID-19 vaccines and to publish pointed and sometimes rambling remarks on County Executive Dan McCoy's live-streamed press conferences. He was arrested in January and charged with weapon possession and menacing, an incident that caught local activists off-guard and asking for more information. 
---
Early voting for local elections takes place between June 12th – 20th. Election Day is June 22nd. Visit our 2021 Primary Guide for more complete information on Albany races.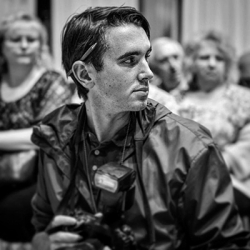 Latest posts by Patrick Dodson
(see all)