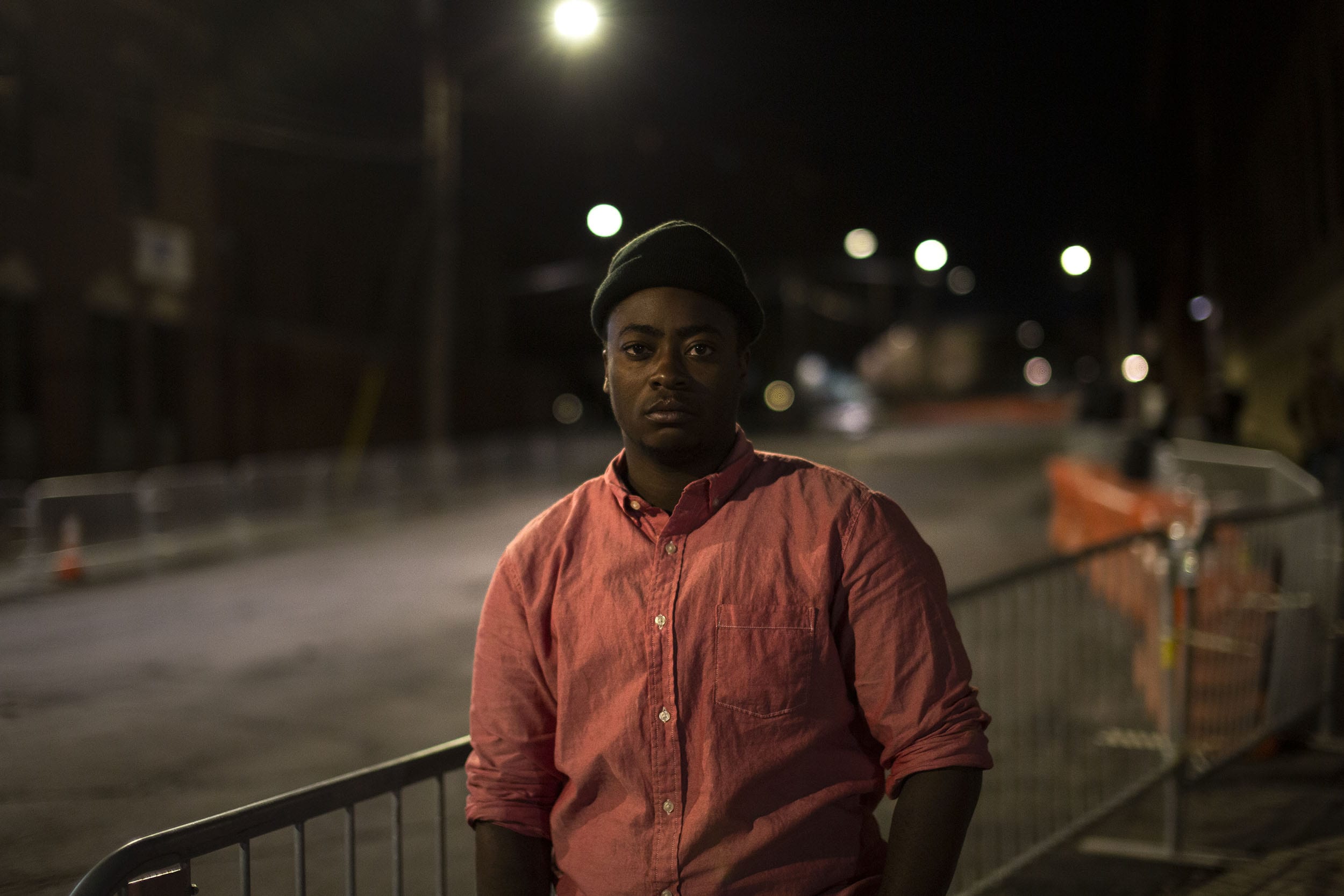 South Station protesters say police lack trans awareness. Lawsuits are now planned.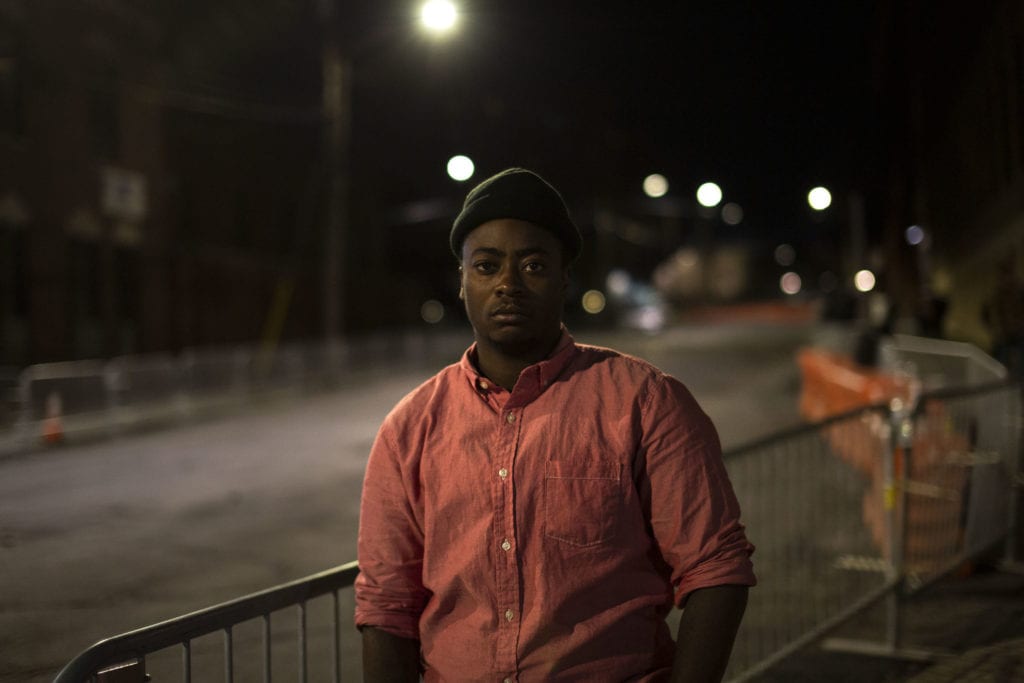 One of the protesters arrested when Albany riot police forcibly removed a peaceful encampment of Black Lives Matter activists says he is going to sue the city.
In an interview with Albany Proper last week, Kasey Charles described mistreatment and misgendering at the hands of Albany police and the Schenectady correctional officers that later processed his arrest.
"They broke almost every law that has been set in place for trans people," he said.
Charles said that following his arrest he repeatedly told officers his name and personal pronoun but felt gaslighted when they made excuses for not using them. "To be a trans person and have to already fight for people to call you by what you want to be called, not only name but pronouns as well," he said. "It feels like I went from being a regular human being to being so minute." He said he was later subjected to a strip search and ultimately put in the women's jail unit in Schenectady.
In a public statement announcing the arrests, Albany police misidentified Charles in a way known as 'deadnaming', which trans rights advocates say is an overt discrimination or microaggression to deny the personhood of a transgender individual by using their former name. The deadname was then repeated widely in the media as a result of the department's official press release.
Another protester, whose name is being withheld, said a lack of transgender awareness was also evident in the department's investigation following the South Station protest. He described Albany police officers unexpectedly arriving at his home in Schenectady last week to investigate a tip based on surveillance footage from South Station — and using his deadname during their interaction. 
Appearance-wise, he and the protester in a photograph had only a buzz cut hairstyle in common. "I have short buzzed blonde hair and am masculine presenting and haven't presented femininely in public in over four years," he said.
He said he was not at the South Station the day of the incident that was being investigated and does not know how a tipster led them to his door. Police left shortly thereafter — leaving him shaken and angered.
As LGBQT+ movements across the country have increasingly called attention to violence against trans people, a lack of trans awareness is nothing new for many police departments. In a 2018 report, ProPublica found that 65 different law enforcement agencies investigated murders of transgender people within a three year time-span — in 74 of 85 cases, victims were identified by law enforcement by names or genders they did not identify with.
Albany police department had appeared to be making progress as far back as 2013, when the NYCLU presented then-Chief Steven Krokoff with the Ned Pattison Award for "new policies and procedures when interacting with transgender individuals in criminal justice matters."
The first item on the department's General Booking Procedures explicitly states that "each prisoner shall be addressed by the title, pronoun, and name that the individual uses to identify them selves. Gender identity is determined by an individual's self-identification."
In a 2018 Facebook post celebrating National Transgender Day of Remembrance, Albany Police Department promoted Chief Hawkins' appearance at a city hall event: "Chief Hawkins spoke about the great relationship the APD has with the LGBTQ community and those who advocate on their behalf. He also reassured those in attendance that the APD is committed to ensuring that the LGBTQ remains safe and that those who choose (to) victimize people based on their race or gender will be held to the highest degree of accountability. He reminded all to simply treat people with dignity and respect."
Meanwhile, Charles says he has struggled between discouragement and motivation following the traumatic interactions surrounding his arrest. He stayed home the day after being released from custody to focus on mental health.
"It's really hard to talk about," he said.
Despite the difficulty, Charles continues on with his activism with what has since organized into a group named the Arch Street Abolitionists. "I am obligated to have hope," he said. "If I didn't have hope, I wouldn't be doing what I'm doing right now. I need to see some type of resolution."
Albany Proper previously profiled Charles' efforts to make the Black Lives Matter movement into a more inclusive community, something he says has been largely successful.
"Once we all believe that we can be different things and still fight for the same thing… I feel like that was the catalyst within our community. I remember that was a big thing I was afraid of. That I wouldn't be accepted as an organizer because I'm trans," Charles said.
"I am accepted as an organizer. And helping to facilitate some things in this movement has brought me a lot of joy."
---
Trans Lifeline is a 24/7 hotline staffed by transgender people for transgender people. If you are a transgender person in a crisis, struggling with gender identity, or having thoughts of self-harm, call 1-877-565-8860.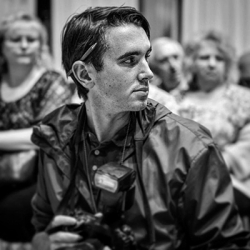 Latest posts by Patrick Dodson
(see all)