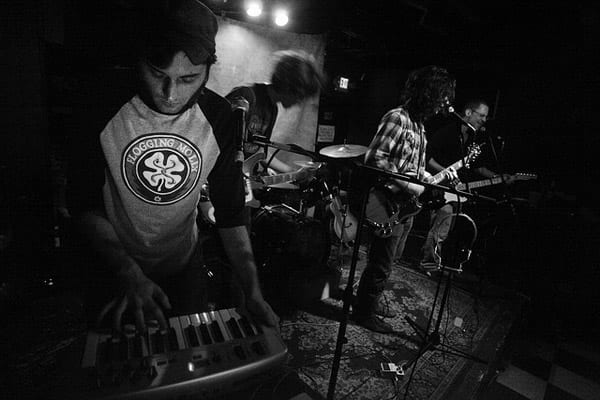 Thoughts on Valentine's: Stephen Stanley
Editor's note: Musician Stephen Stanley shared his thoughts after yesterday's Valentine's news.
"All who wander are not lost," but after graduating college, like many of my generation, I was completely lost. I decided that after four years of intense study I no longer wanted to be a theatre artist. It didn't speak to me the same way it did when I began diving into the works of Beckett and Mamet, but I didn't understand why. In the Winter of 2008, while finishing school, some buddies and I stumbled into a band we called "Susie and the Qs" in the attic apartment of 442 Morris St. After careful deliberation, we refined our name to the more familiar "Barons in the Attic." It was purely for fun and, god damn, it was fun. A much needed release from the looming "real world" that awaited me in just a few short months. We made some musician friends and played some shows at Valentine's; the usual Albany band story.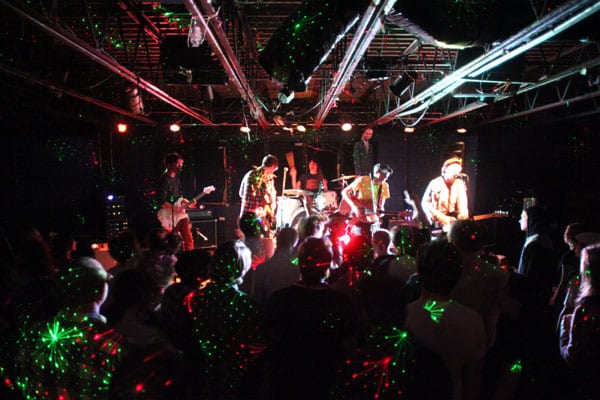 The first B3nson Family Funsgiving show was in November of 2009 downstairs at Valentine's and we'd been asked to play. Hyperbolically, 90% of my life I'm a tiny ball of uncontrolled nerves contorted with anxiety. Picture your grandma's knitting bag. Performing amplifies that beyond measure so I needed a finely tuned regime of meditation before every show to lower my anxiety and keep me focused. However, that night, something was different. I just played music. I stepped onto the No Pepper stage and belted lyrics I wrote about a girl I once loved but would never see again and my world changed. I'd discovered why I'd become so detached from an art I'd been dedicated to since I was 10: a theatre audience contemplating the complexities of the human condition is bullshit next to a packed bar of your drunk dancing friends. Melting faces at Valentine's was better than Shakespeare.
While my time with Barons is over, I was fortunate enough to contribute to a few of their albums. A constant in music is if you release an album, you have to hold a release show. A constant in Albany is if you have a release show, you have to hold it at Valentine's, so we did… a lot. My favorite Albany musicians share the same philosophy. I can't tell you how many Valentine's shows I've been to or played at because the adrenaline rush from each one has fused them together. At the release for (RIP) Beware! The Other Head of Science's "Big American Godzilla Party," I fed Red Bull to anyone in the crowd ready to party. A touring band called Wild Moccasins played to a crowd of 6 and I never stopped dancing. At the most recent Halloween Freak out, Disposable Rocket Band brought the party and I graciously accepted. The annual Funsgiving show grew to both floors at once and Valentine's became a living being of energy. Phantogram, Rail Bird and all of us who've played there can say we've left our hearts on the No Pepper stage. Valentine's has been a venue for spiritual renewal with a modestly priced $10 cover charge.
The microphone at Valentine's gave many of us a place to find our voice. It nourished Albany music. When out of town bands I now call friends have asked where to play, it's been my first suggestion. I have no idea what would be different in my life if there had never been a Valentine's, but thankfully there was.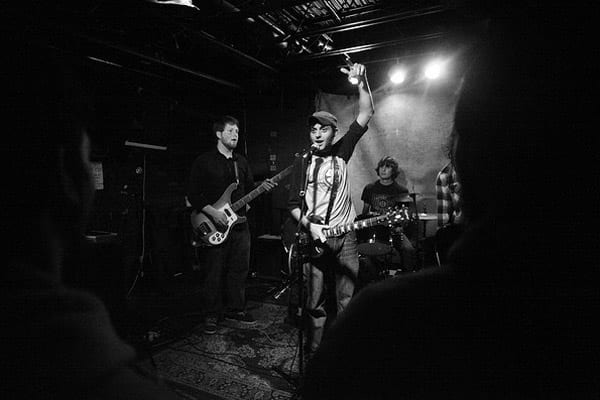 Latest posts by Albany Proper
(see all)