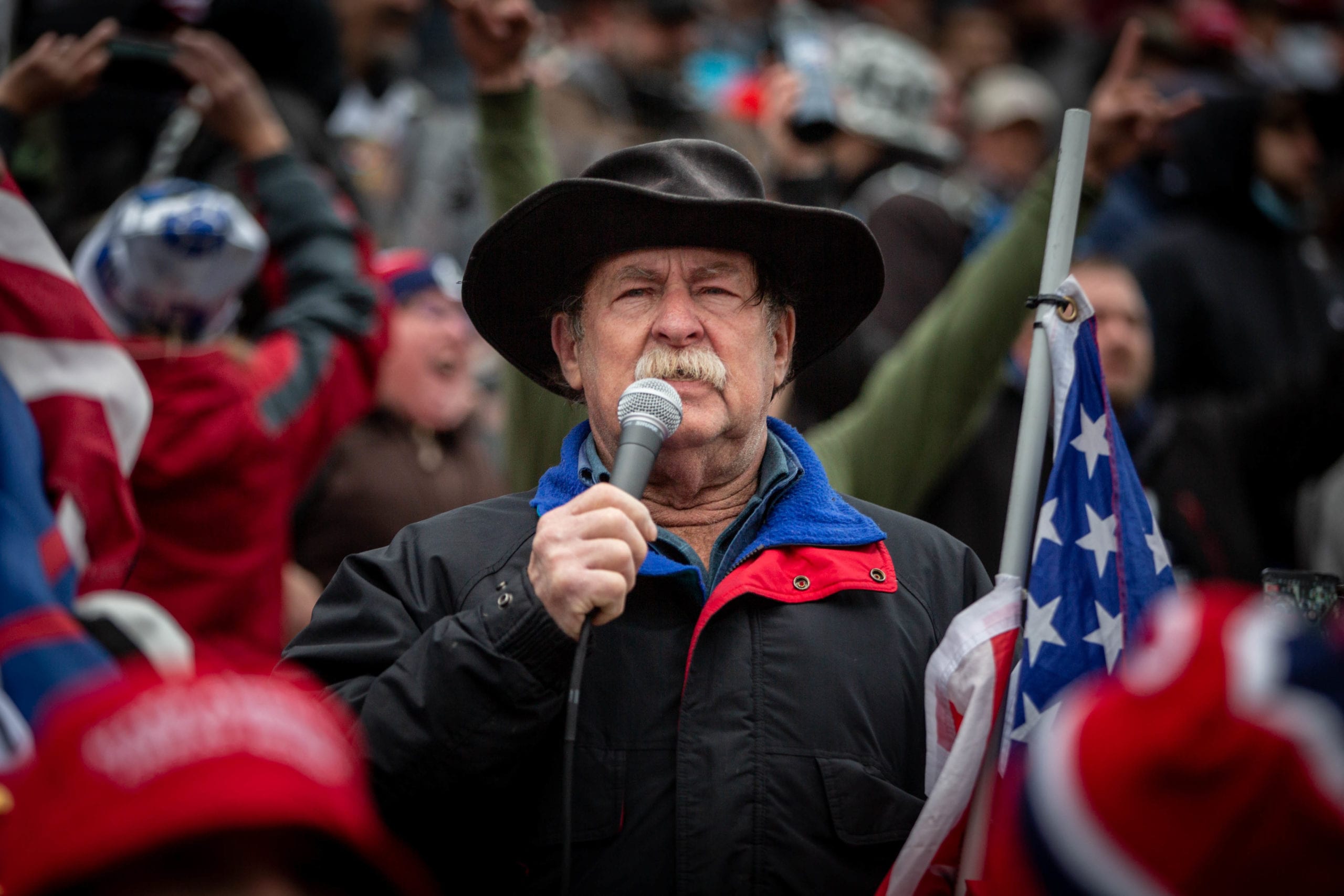 Capital Region 'Back the Blue' organizer arrested by the FBI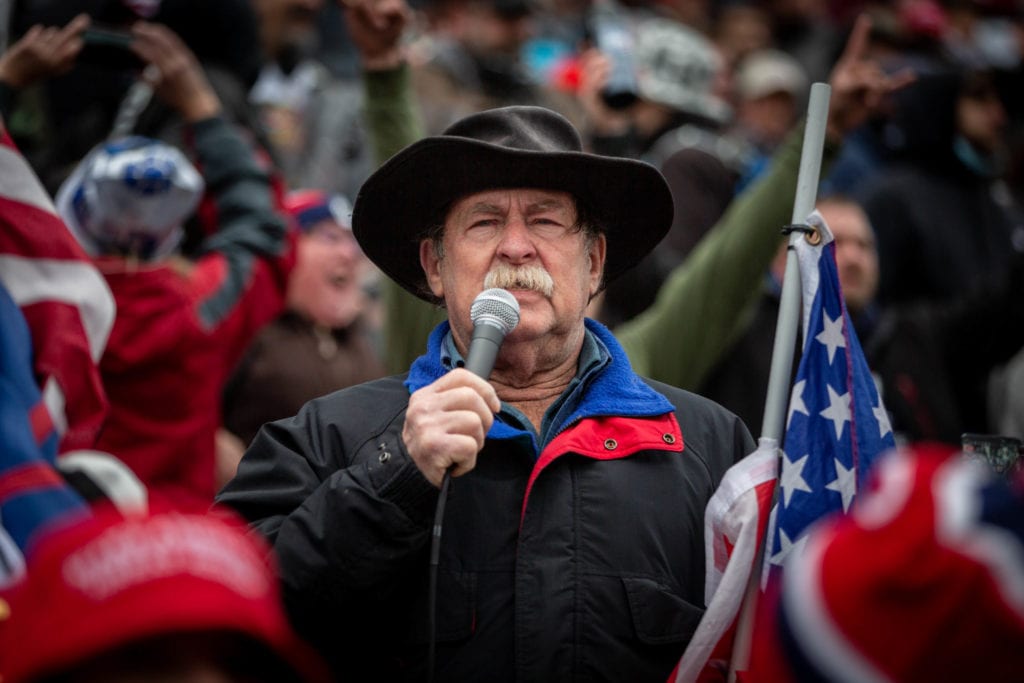 Bill Tryon, founder of Liberty Bell Alliance and frequent organizer of local 'Back the Blue' pro-police rallies, was arrested today by the FBI and charged in connection with his involvement in the United States Capitol Building insurrection earlier this year.
WAMC first reported the news, and had previously reported on Tryon appearing in a YouTube video during the attack. In the video, Tryon is seen waving his cellphone which displays the names of him and his wife, while holding an American flag and what appears to be a laptop. In a brief interview on camera he admits to being pepper-sprayed by police after storming inside the Capitol building.
In a photograph taken at the scene by photojournalist Maranie R. Staab, Tryon could be seen speaking into a microphone while a crowd surrounds him.
Tryon, a resident of Selkirk, appeared in federal court in Albany to answer three misdemeanor charges — knowingly entering a restricted building without authority, knowingly engaging in disorderly conduct in a restricted building and violent entry and disorderly conduct on Capitol grounds.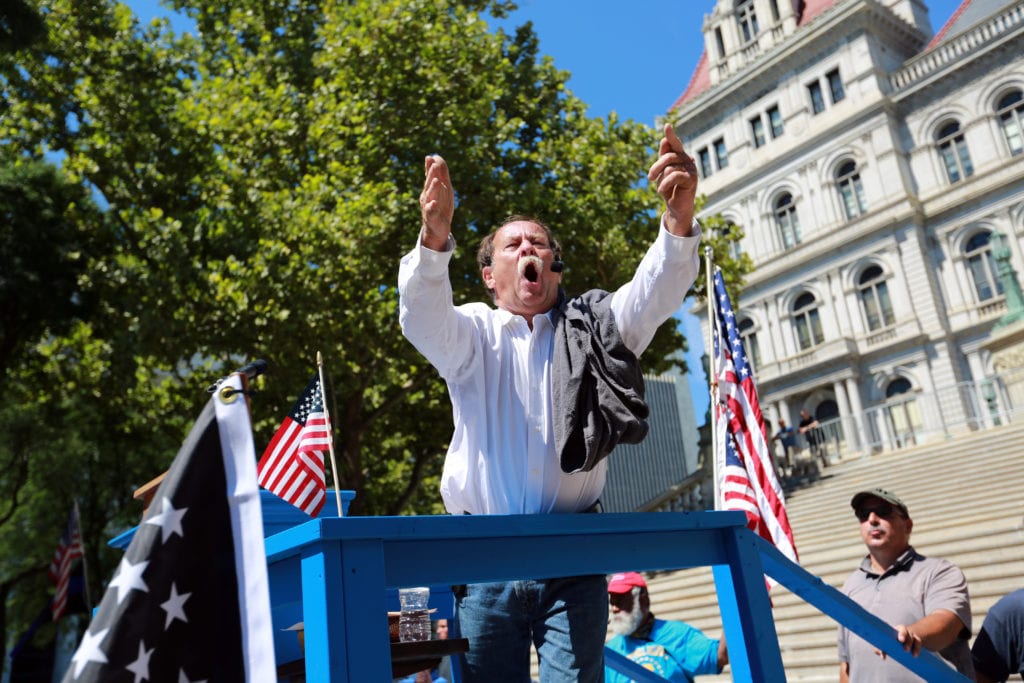 Tryon gained notoriety this summer as a vocal counter-organizer of the local Black Lives Matter movement with rallies in Albany and Saratoga that often resulted in violence. Members of law enforcement spoke at his event in Albany, including Albany Police Officers Union President Greg McGee and Lewis County Sheriff Michael Carpinelli.
The Albany County GOP helped organize and promote a bus trip to the 'Stop the Steal' rally in D.C., charging $65 a ticket in a since-deleted Facebook post. Liz Joy, who unsuccessfully ran to unseat Congressman Paul Tonko last year, was among the area residents who made the trip. On Facebook she posted from the rally to overturn the election results — "Stir up your faith and don't listen to one report from the lying media!"
Back home, a similar 'Stop the Steal' protest organized by Tryon's organization was held in Albany and resulted in a melee at the hands of Proud Boys and other far-right extremists.
Tryon did not respond to requests for comment from Albany Proper following the Capitol insurrection and prior to his arrest.
The Liberty Bell Alliance held an event as recently as last week — a five hour seminar in Voorheesville to "educate and inspire us to reclaim our God-given rights."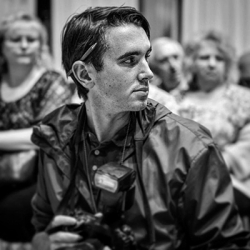 Latest posts by Patrick Dodson
(see all)