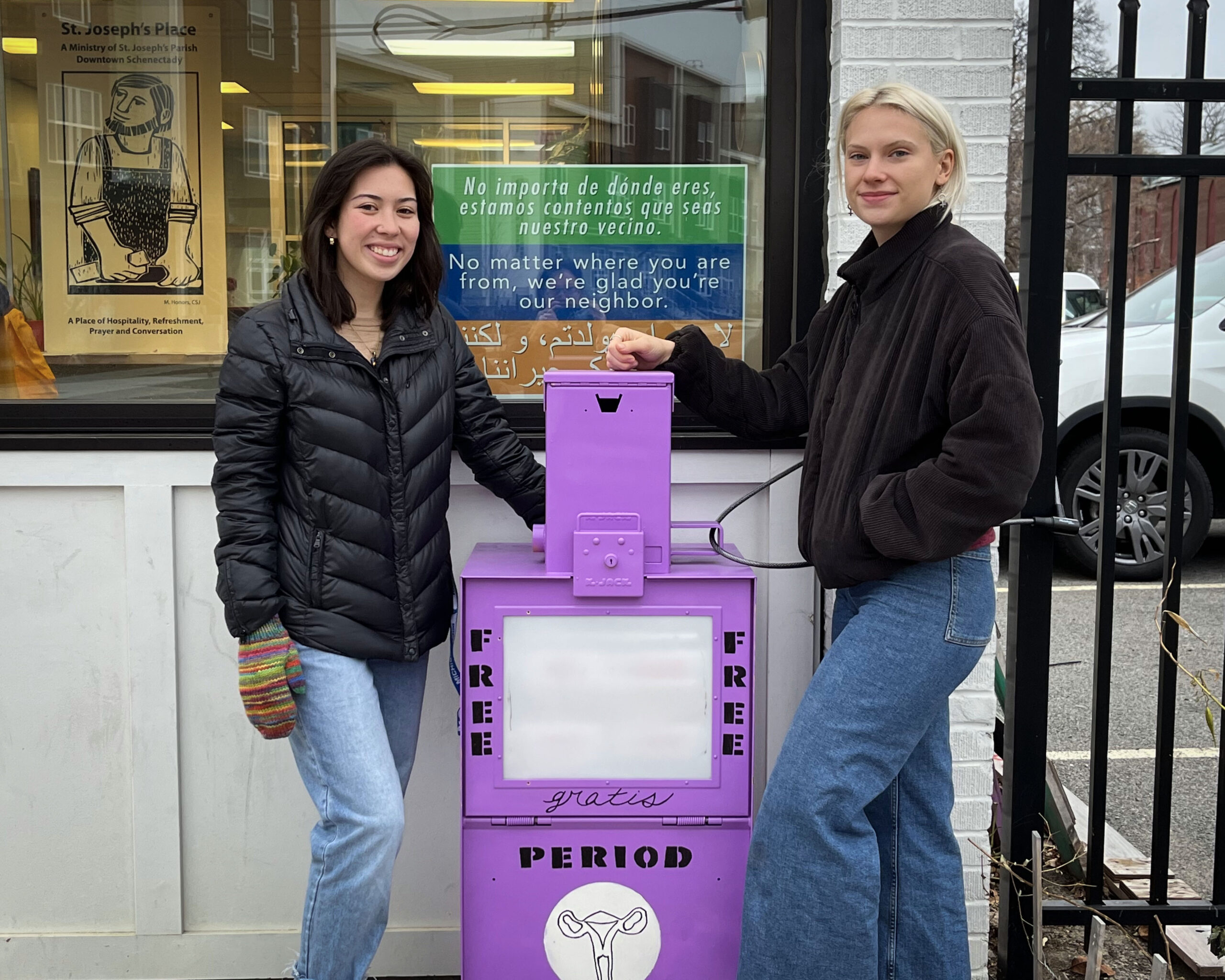 Coalition addresses 'period poverty' in Schenectady
The old newspaper vending box has been remade, painted purple and decorated with pictures and words that proclaim its purpose to all who pass by.
The phases of the moon, encircled by a wreath of flowers, painted in crisp black-and-white. A uterus. An assortment of period products, hearts and teardrops floating around a statement: "Menstrual hygiene is a human right."
The contents of the box, called a period pantry, reflect this spirit.
Inside is a neatly-sorted array of menstrual supplies, all free and available 24-7. Anyone can take what they need, no questions asked. So far, demand appears to be high: The box I visited, at 839 Albany Street in Schenectady's Hamilton Hill neighborhood, was emptied out in just a week.
There are two period pantries in Schenectady, both installed this fall.
The one on Albany Street is stocked by Schenectady Community Ministries, an anti-poverty organization that runs a large food pantry. The other is behind Bethesda House, a non-profit serving homeless and low-income people. A third, to be placed outside the YWCA of Northeastern New York, which runs a women's shelter, is also in the works.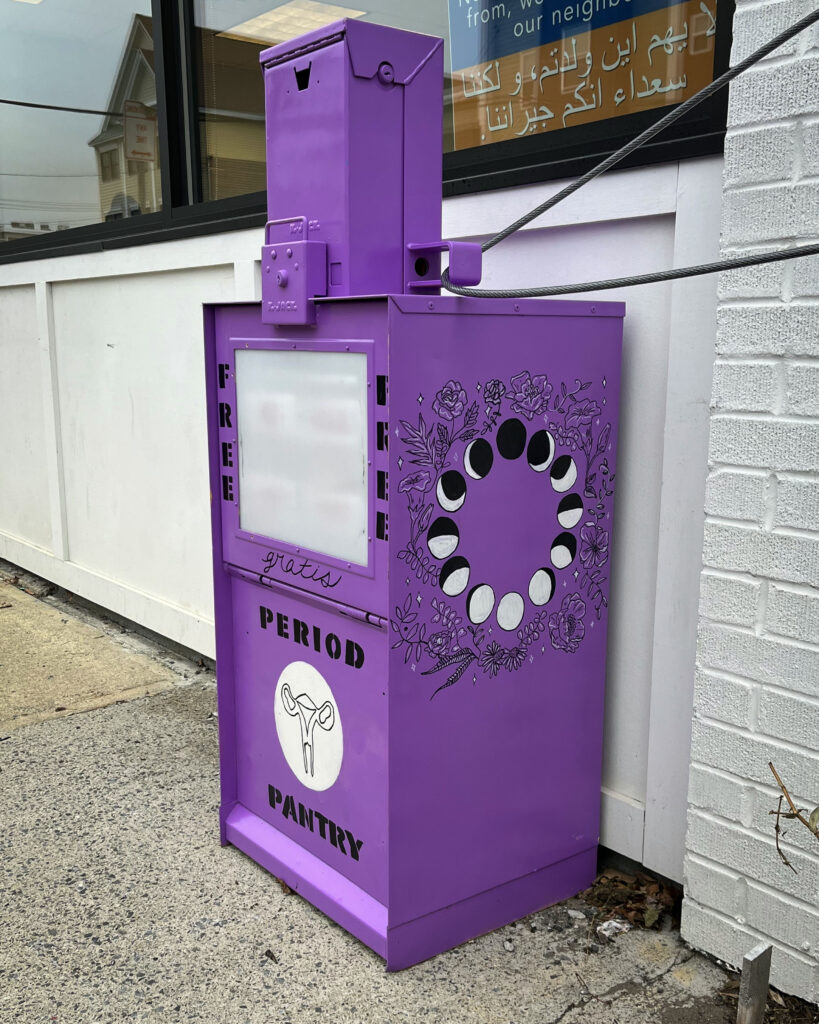 The pantries are the brainchild of the newly formed Schenectady Menstrual Health Coalition, which has a simple yet ambitious goal: to combat "period poverty," defined as the inability to afford or access period supplies – in the Capital Region. 
A once-hidden, little-spoken-of subject, period poverty, and its impact on women, girls and other menstruating people, has been getting more attention from policymakers, activists and the media in recent years.
But the focus is often on the developing world rather than the U.S.
"People are like, 'Period poverty, that's not happening here, it's happening in developing nations,'" said Claire Jennings, half of the duo responsible for the period pantries. "But, no, it's happening here, in every single community."
"A lot of people have experience with period poverty," said Brynn Watkins, who teamed up with Jennings to form the Schenectady Menstrual Health Coalition.
According to a 2019 report in Obstetrics & Gynecology, a peer-reviewed medical journal, nearly two-thirds of low-income women surveyed by researchers in the St. Louis, Mo., area could not afford needed menstrual supplies during the previous year. Approximately one-fifth of women experienced this monthly.
"Many women make do with cloth, rags, tissues, or toilet paper; some even use children's diapers or paper towels taken from public bathrooms," the report noted. "Nearly half of women (46%) could not afford to buy both food and menstrual hygiene products during the past year."
Jennings and Watkins are public health fellows with Schenectady County Public Health Services.
They came up with the idea for the period pantries while distributing free condoms to community-based organizations in Schenectady County. One non-profit agency, Mohawk Opportunities, told Watkins they didn't need condoms but could use menstrual products. Watkins did some research but didn't find any local programs dedicated to providing people in need with period supplies.
"I asked, 'Hey, as public health fellows are we allowed to start our own projects?'" Watkins recalled.
The answer turned out to be yes.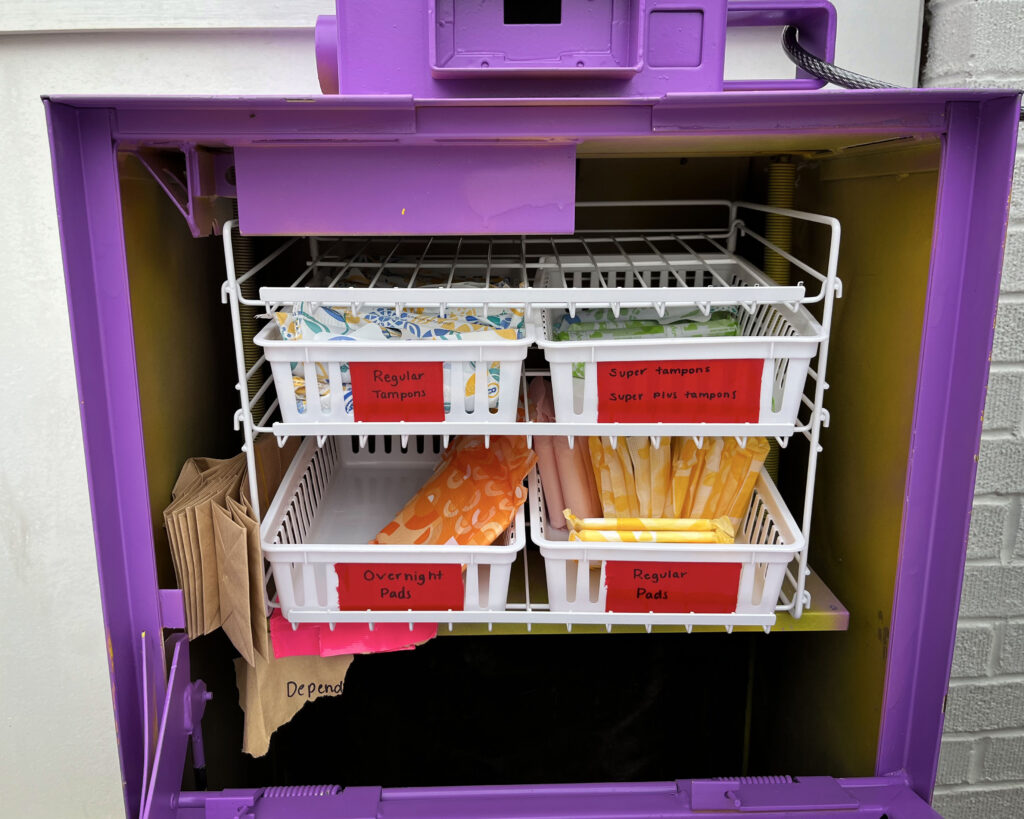 Watkins and Jennings didn't invent the concept of the period pantry, which is similar to the Little Free Library model. They received support from a California-based non-profit called The Pad Project, and spoke with Jen Glayzer, an Ohio nurse who created the "free flo box" – a little free library filled with menstrual products.
In addition to running the period pantries, Wakins and Jennings also deliver menstrual supplies to local organizations such as New Choices Recovery Center, the Schenectady Community Action Project and Street Soldiers of Schenectady.
In three weeks, the two distributed 17,555 pads, tampons and menstrual cups – all items that are also freely available in the period pantries, along with Depend underwear for incontinence.
Educating people about menstrual health is a big part of the Schenectady Menstrual Health Coalition's mission.
In January, Wakins and Jennings will launch a program teaching young people about their periods and how to make a period kit to prepare for them at Girls Inc. in Schenectady. There are also plans to do educational programming in the Schenectady City School District.
According to Watkins and Jennings, the work of the Schenectady Menstrual Health Coalition is just beginning.
The hope is to build more pantries, possibly in partnership with public health fellows in other counties, and ensure all Capital Region residents have access to the menstrual supplies they need.
"Period poverty is the problem, and menstrual equity is how you fix it," Jennings said.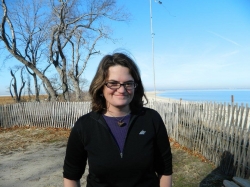 Latest posts by Sara Foss
(see all)