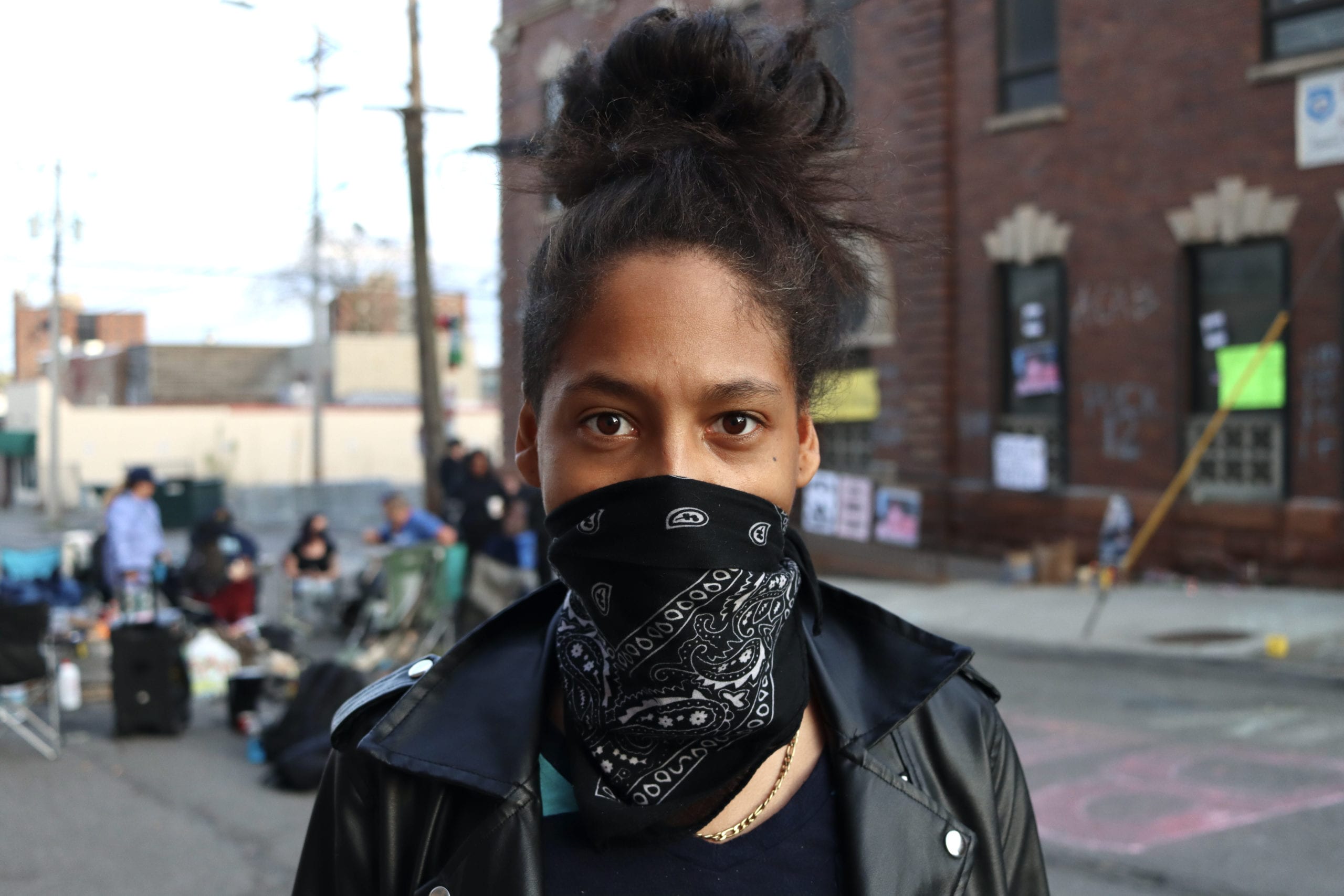 "We're not going anywhere" – Meet some of the protesters camped out at South Station
On Wednesday, April 14, Black Lives Matter protesters arrived at South Station following a peaceful march through the city and found themselves faced off with aggressive Albany police officers. Video from the encounter shows Lt. Devin Anderson forcefully grabbing a video light and a megaphone out of the hands of protesters and APD pepper spraying those in the vicinity shortly thereafter.
A subsequent press conference from Mayor Kathy Sheehan and Police Chief Eric Hawkins only increased tensions. Hawkins narrated along to edited police body cam footage and Sheehan likened the protest to the January storming of the United States Capitol.
In response, protesters have been camped out on Arch Street outside of South Station in Albany since Saturday. Several spoke to Albany Proper about their experience and why they say they're not going anywhere.
---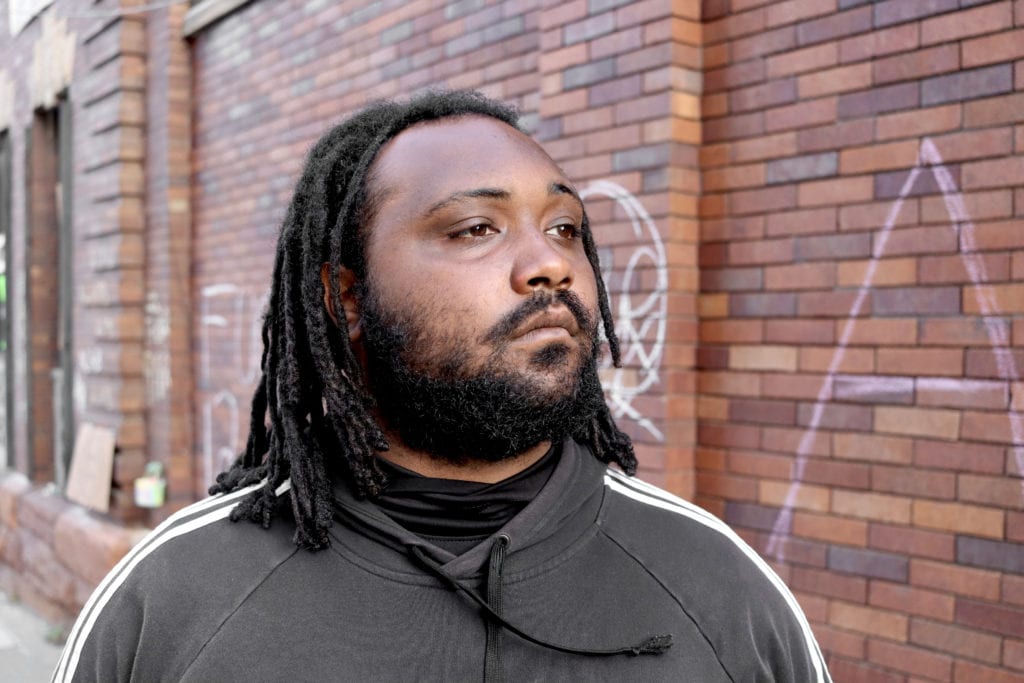 BRANDON "BAMBINO" BROWN:

"When we came down here this was supposed to just be a one time thing for Daunte Wright and we were met with nothing but extreme aggression. So we're here. We're not going anywhere because we're tired of this. We're tired of getting abused by police and getting abused by the criminal justice system.

At this point we're just letting them know that we're not tolerating this anymore. It's been too long. Too many peaceful talks, too many conversations, too much chanting for us to not effectively have as much change as we should. So at this point we're taking a stand and we're letting them know, at the end of the day you may enforce the law, but the city belongs to us and we pay you. We pay for everything you own.

We're not going anywhere."
---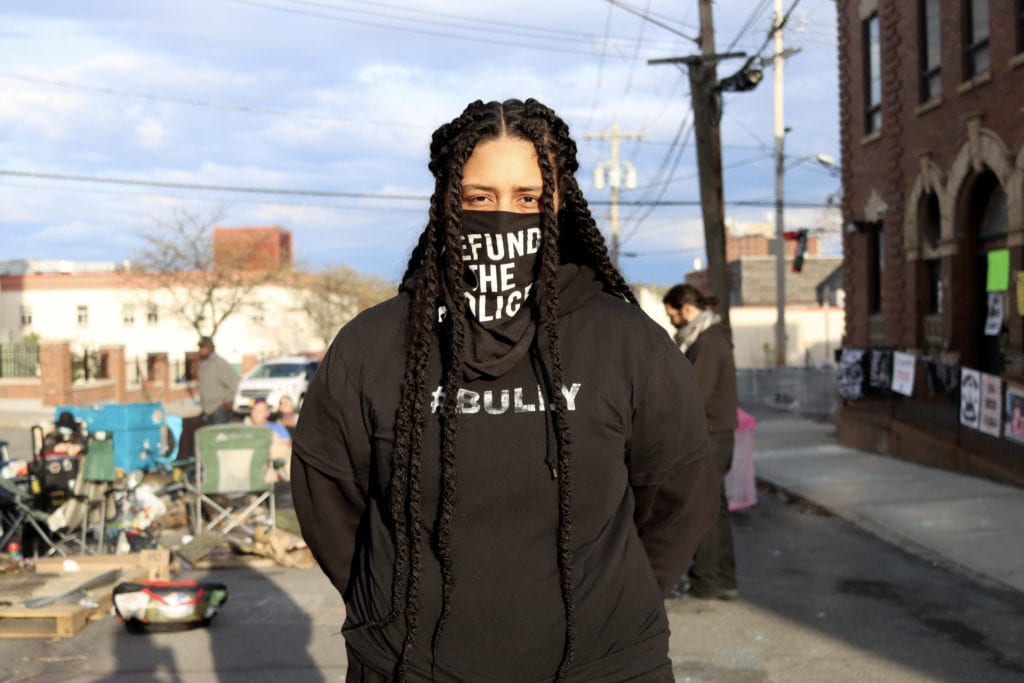 SAMIRA SANGARE:

"We're tired.

Not only physically from being out here in these streets, but none of us want to be doing this. We live in a system that is not made for marginalized people, not made for the BIPOC community. There's state sanctioned violence and cops are killing Black people. It's literally in this town, in Albany. There are names that we know and that we don't know. There are names in Saratoga. There are names. Darryl Mount who was killed by Saratoga Police Department. Edson Thevenin in Troy. Andrew Kearse in Schenectady. People are going about their days like people aren't dying in these streets.

So, no, we don't want to be here. We're tired, but we have to be out here.
---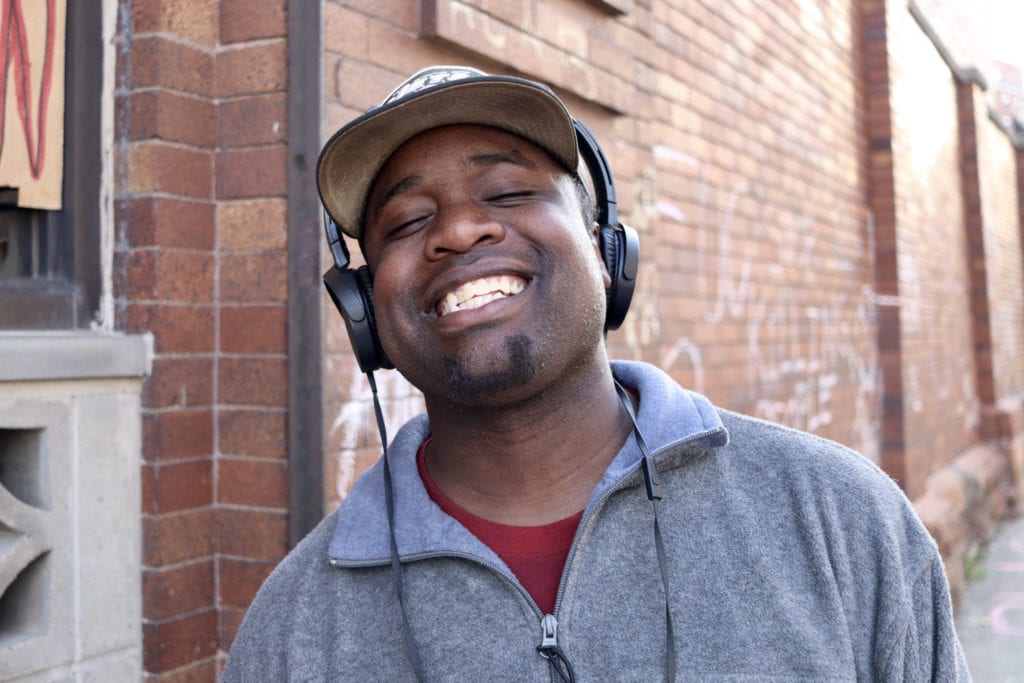 MELO RABII:

"Aren't police supposed to protect us? We are not standing for it anymore. That's why we're out here. We are not standing for police brutality anymore.

We're tired of the police terrorizing, abusing their power. They try to intimidate because they have a badge and a gun, which is why we're gonna stay here. We're not going anywhere. We're going to tell them that just because you have a badge and a gun don't mean shit. Do your job. Protect the community and make people feel safe – which ya'll don't.
---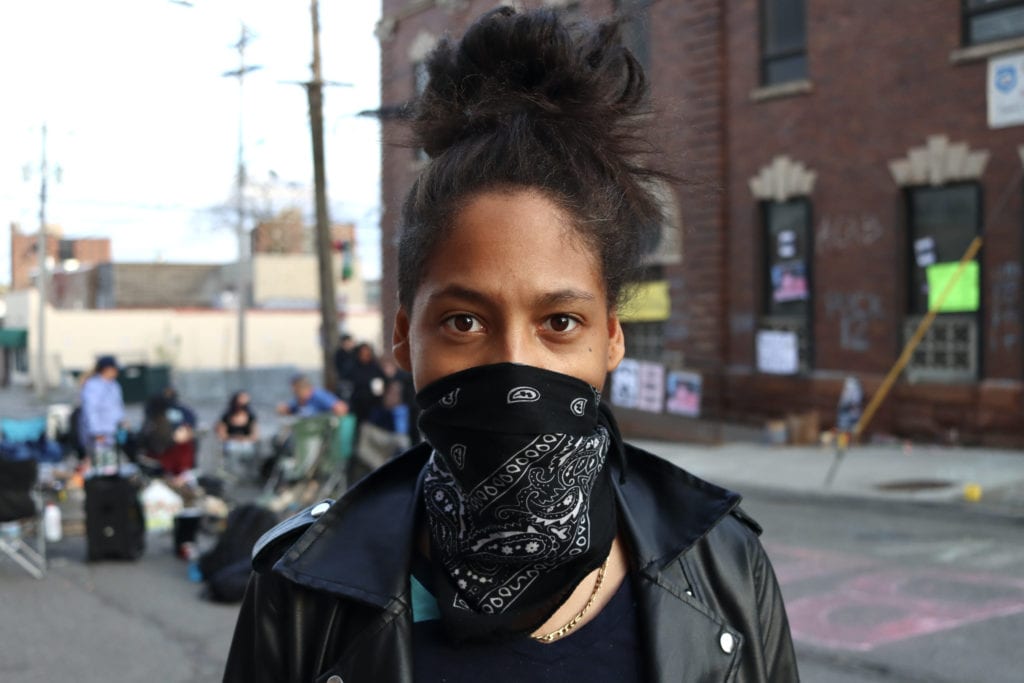 KAT REYES:

"The throws of right and wrong are everywhere and you can feel the tug. You can feel the push and pull of it. I stayed even though they opened the mace. People's faces were burning. I saw people fall to their knees screaming in agony. I'd never seen anybody maced before. It's disgusting, honestly.

Between the mace and me deciding whether I should stay or go, this weird thing happened to me. I felt like there was a silhouette of me here, and it felt like I was just now sliding into it. It felt like a chair with my name on it and I finally sat down. Like I was stepping into myself, like a role. I was always supposed to be here. 

I felt like the minute I decided to stay rather than run and go home… I knew what I wanted to do. I knew I wanted to help people. It felt like I was sliding into that silhouette and filling it out, completing it. It felt like I was supposed to be here. So I'm here until that feeling goes away. I'm here until that doesn't exist anymore."
---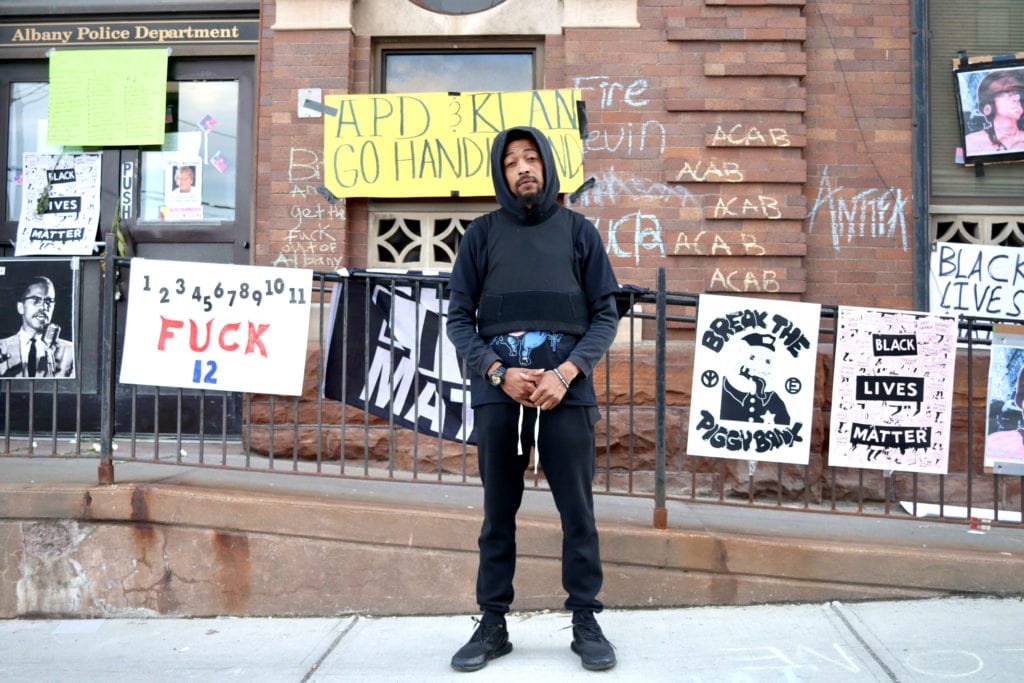 LEXIS FIGUEREO:

"My sister got injured. A few Black women and men were injured as well. Some people were hit with batons or pushed down with batons, shoved down the ramp. Just standing here. There was no riot here ever. There was no insurrection either. It's a far cry from that. So now we're out here.

We are calling for Devin J. Anderson to be fired immediately. We read reports from lawsuits… and they're disgusting, vile things. Racist things. To think that the chief and everybody knows about this guy… and he's moved up in the ranks is insane. It's not laughable, it's disgusting really.

So now we're out here. We'll be here until our demands are met."
---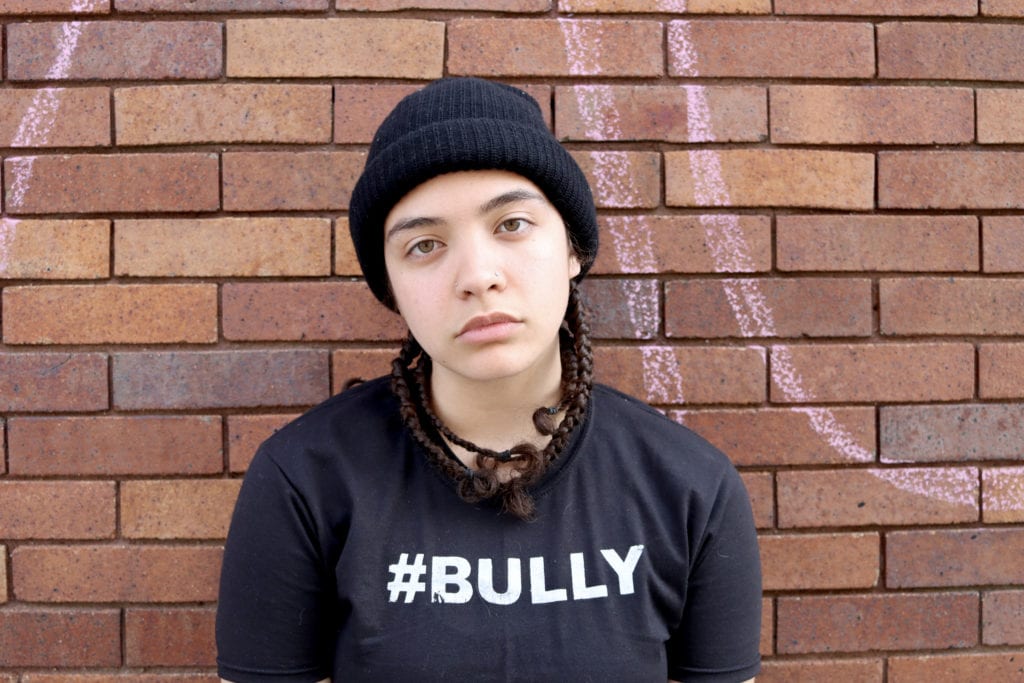 MIKAYLA FOSTER:

"We are currently occupying this space until our list of demands are met. The number one demand is that Devin J. Anderson is immediately removed from his position as Captain. We are also demanding that Kathy Sheehan step up and do her job, that Chief Hawkins steps up – do their jobs or they step down. There's so much more to it, but simply put we need to remove these people from the spaces that they're in because they're harming their community.

We won't allow you to shift the narrative or compare us to the January 6 Insurrection. We were not trying to siege the police station. We weren't trying to gain entrance. The police came out, brutalized us, tried to fall back, then came back and did it even worse."
---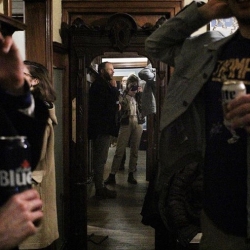 Latest posts by Shannon Straney
(see all)