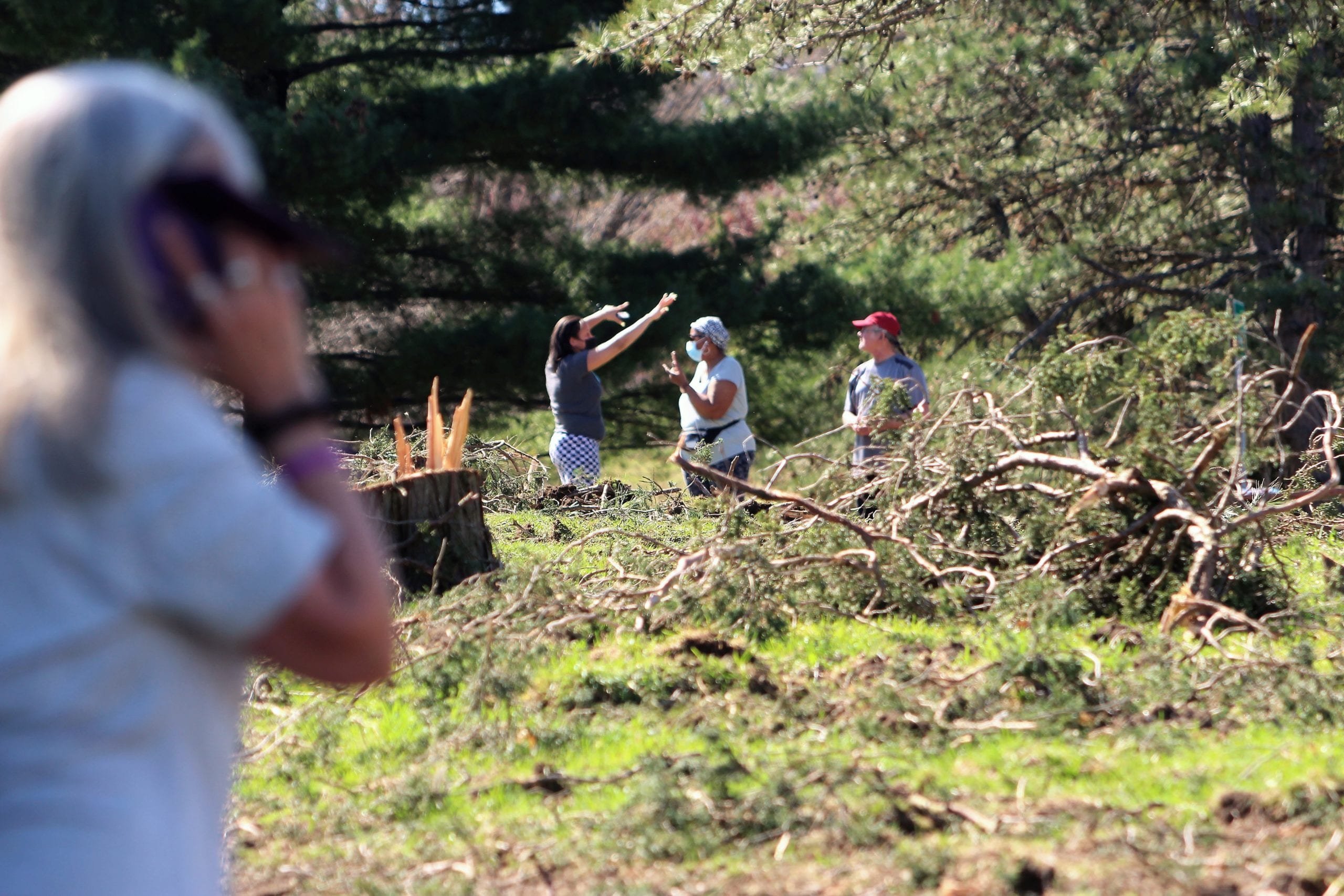 Emotions soar amid sudden, unfenced tree clearance in Lincoln Park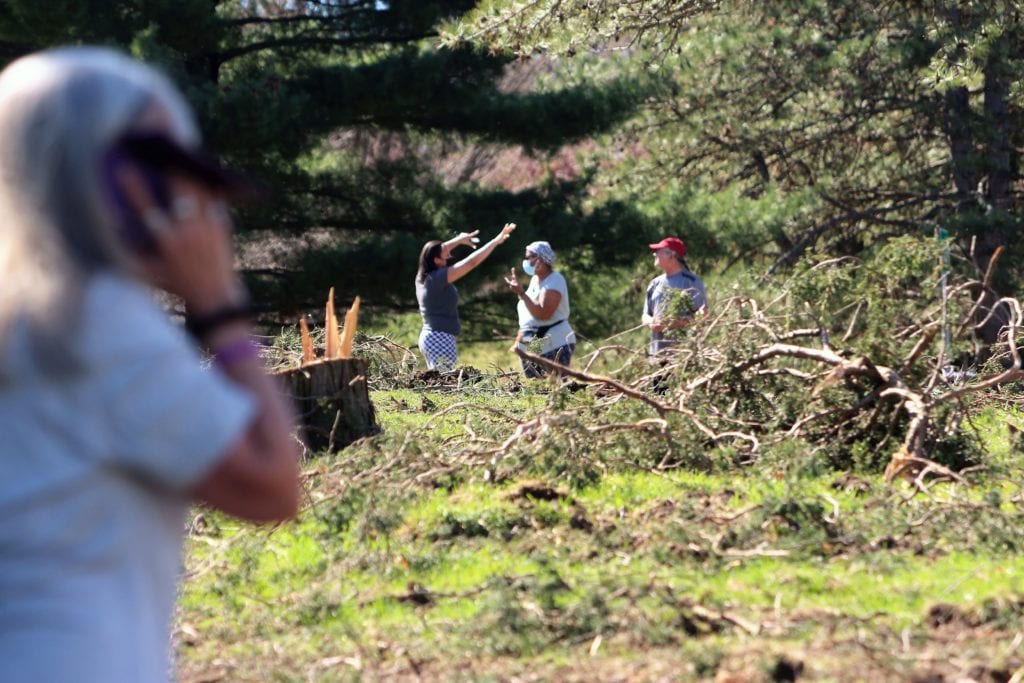 Surrounded by pine needles, branches, and dust, a gray-haired man from Luizzi Companies walked about the nether end of Albany's Lincoln Park with crooked glasses and a sour look. He briefly paused by a yellow excavator. "I have no comment," he said.
The unidentified worker roughly 30 minutes prior encountered Chris Mercogliano, 67, displeased with altered scenery. After getting cursed out, he allegedly grabbed the Wilbur Street resident and said, "get off my fucking construction site."
Laborers for Luizzi Companies and subcontractor Salvatore Tree Services Inc. arrived early in the morning. Mercogliano, 67, rushed in mid-day after his daughter told him that crews were chopping down trees.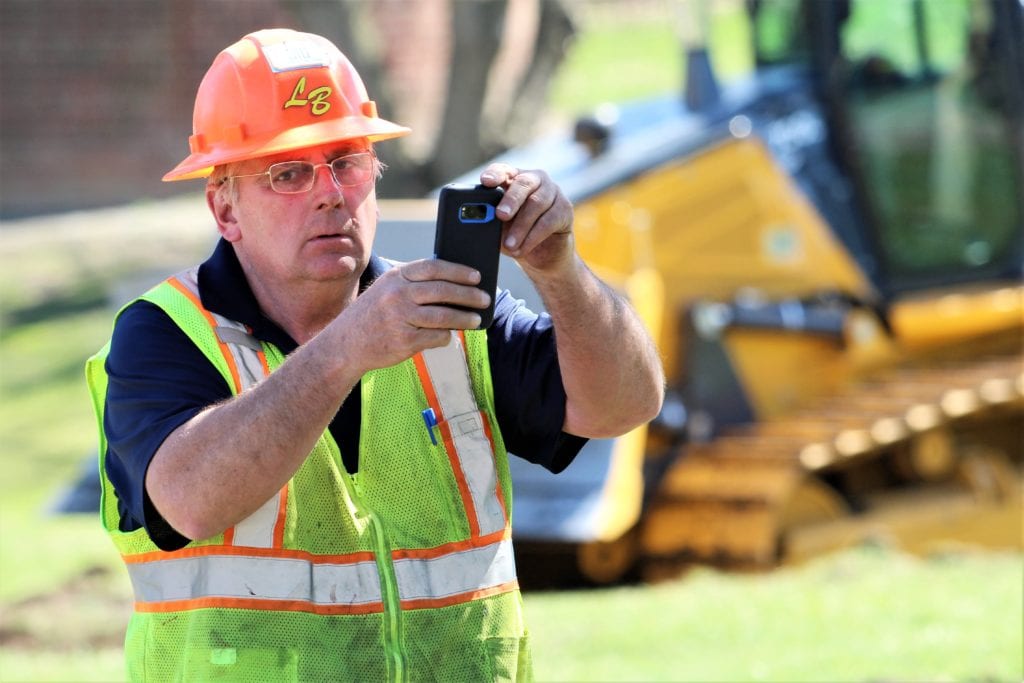 "I don't care if the community member was upset or not, no one has a right to put his hands on somebody else," said Dannielle Hille, a community activist. "And it's not like he was in a restricted area because there was no restricted area."
Over live video of a child playing near felled arbor, Hille condemned the unheralded, fenceless removal of century-old trees. Guarding the last pines standing during the afternoon was the activist and, in the distance, Mercogliano's wife beside a blue Honda FIT.
Passersby glared from the sidewalk.
A goateed tree service worker maintained that the anger was misguided: "It doesn't really matter to me if it stays or goes."
Part of the city's Lincoln Park improvement initiative, Luizzi Companies holds a municipal contract to install three basketball courts and a pavilion. The land abuts a public housing apartment building and SUNY's Capital South Campus Center.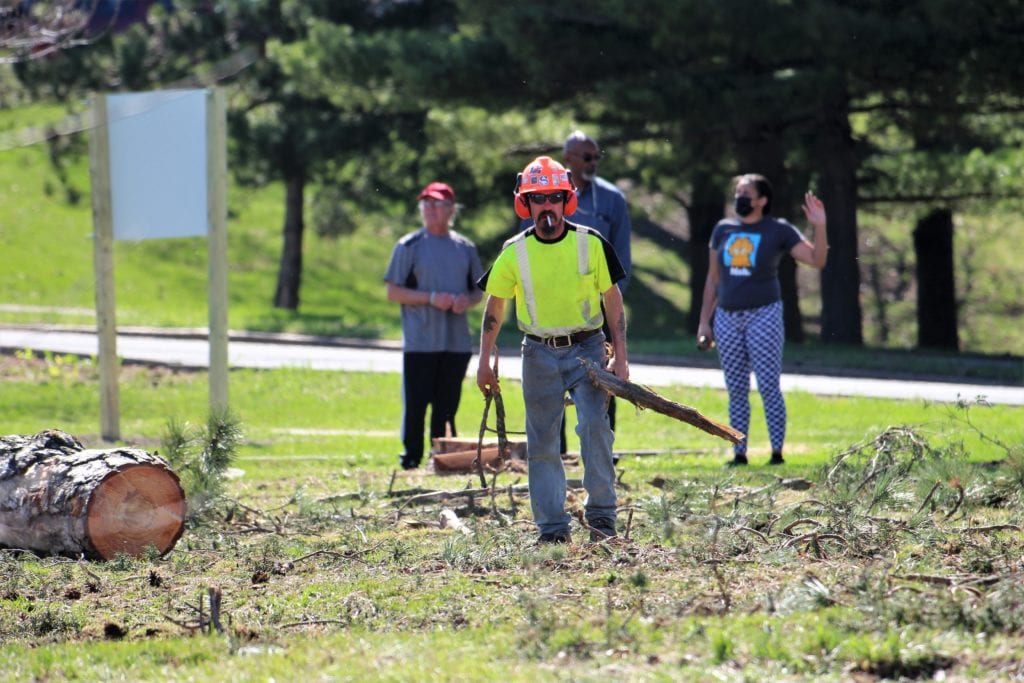 Administration officials familiar with the project expected fencing installed on Thursday. Construction was expected to begin Apr. 12.
City Hall halted the vendor after receiving word of an unguarded site in a residential area. Rapid Site Services barricaded the perimeter Friday.
"Mayor Sheehan shares the neighbors' outrage at the way the contractor conducted itself [Thursday] and as soon as we were alerted to work being done without a fence installed we ordered the work to cease," city spokesperson David Galin said in a statement.
The project included removing and replanting 20 trees. Both pines guarded by protesters still stand.
Development will remain on pause until city officials make plans clear to community stakeholders. Galin said the administration supports further dialogue to guarantee the design "not only meets but exceeds our residents' expectations."
City Engineer Randy Milano reportedly vowed to Lily Mercogliano Easton, a member of the nonprofit Lincoln Park Alliance, that he would save as many trees as possible. Milano was expected to review a tree plan with her this week as construction broke ground.
Fencing in lieu of demolition would have granted out-of-the-loop residents more time to process and question changes before contractors broke ground, Hille said.
LPA claims city officials failed to consult members for the current design, which eats up 26,000 square feet of green space.
Galin indicated that residents, at one point, "overwhelmingly" supported court installation as a first-priority item in the park's master plan. STIMSON Studio Landscape Architects included the athletic infrastructure in a draft design of the master plan presented two years ago.
Residents attended several brainstorming sessions and public forums regarding the master plan throughout 2018. The biggest worry at the time was the future of the community's famously large circular pool.
Some $2 million worth of Lincoln Park was included in Mayor Kathy Sheehan's budget proposal last fall. Community stakeholders revisited plans after LPA discovered a number of alterations to the last design, namely to the amphitheater and pool (now supported by a community-led re-design process).
Hille believes city officials should've held more public meetings before making alterations. The unexpected clearance, she added, poked tender nerves. "So the community had voiced concerns and there was supposed to be more discussion, but then [contractors] just came and cut the trees down."
Since the incident, now-aware residents worry that the courts might attract noise pollution and the forestry could take years to recover, and others have expressed excitement over the sight of a would-be tournament venue.
Harun Mair, a former Albany resident and environmentalist, sought to check out the site firsthand after viewing Hille's volley of criticism against tree removal. Mair, who described Hille's response as reactionary, believes officials could've prevented backlash.
"Folks in the housing authority and other folks need to expand their current recreation area," Mair said. "Granted, if the push was done with the mass preservation of trees, it would have been more of a handshake with the community."
Notwithstanding the controversy, Mike Alix, vice president of Luizzi Companies, insisted that the firm's final product will impress stakeholders. He seeks to avoid a polarizing relationship with the community.
"I do know it was a little bit of a frustrating day for the residents, but to be honest with you, we're doing what we're directed to do by the engineers on the job," Alix said.
Alix vied to speak with the worker who allegedly grabbed a community member.
Hille requests city leadership to re-evaluate Luizzi Companies' contract.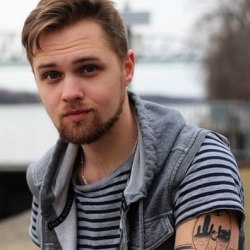 Latest posts by Tyler A. McNeil
(see all)