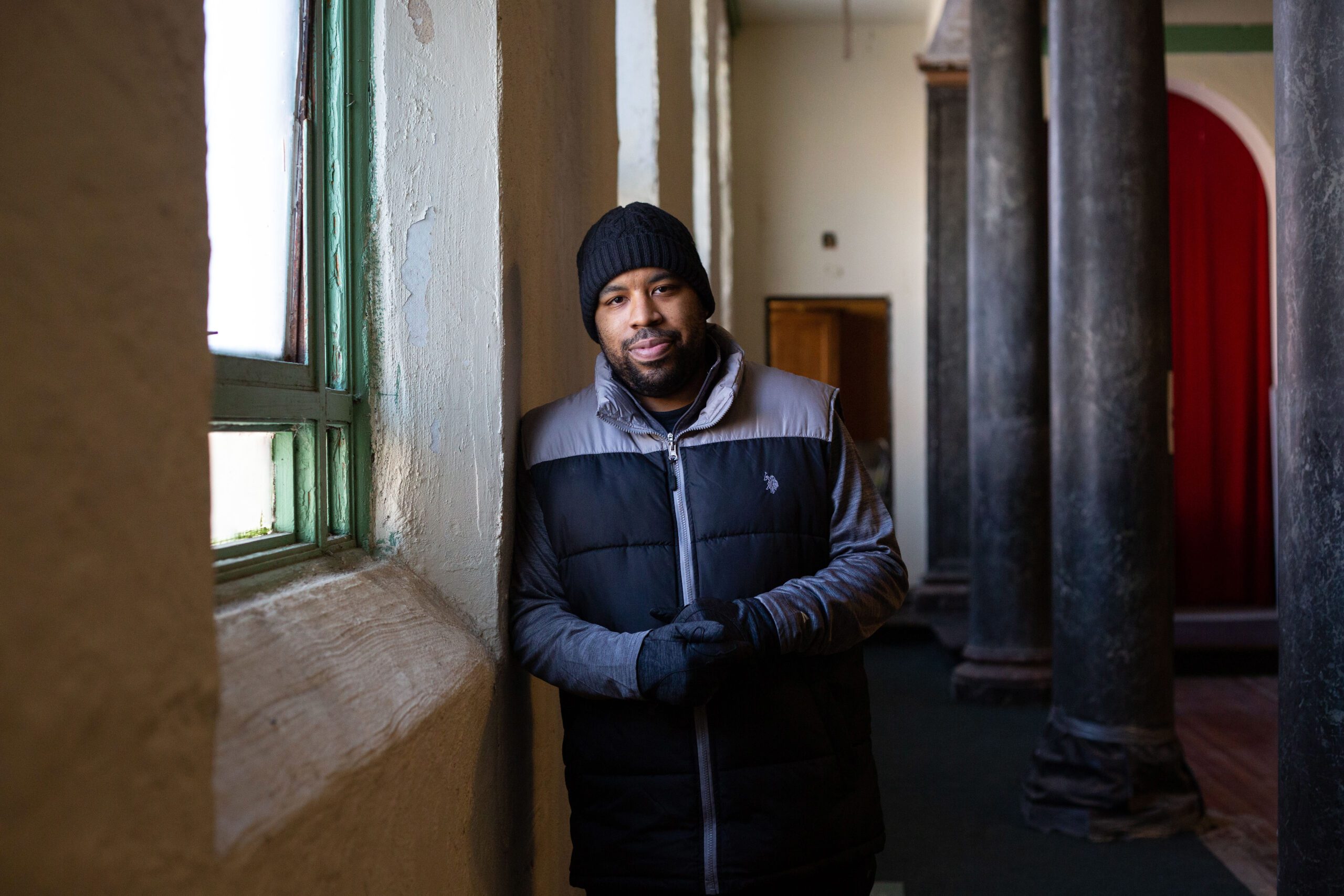 Grand Street Community Arts has big plans for the future
"You want breakfast?"
It's the morning after the early February storm that dropped a slick layer of sleet and snow on the Capital Region, and not many people are out and about.
The few who happen by the historic red-and-yellow brick church on the corner of Grand Street and Madison Avenue are immediately flagged down by Ellen Becker, who is braving the frigid temperatures to hand out free breakfast to anyone who wants it.
One man responds to Becker's call.
"I'll head over," he yells, before ducking into the liquor store across the street. When he emerges, he swings by Becker's table on the sidewalk and is given two breakfasts – quiche and sausage – that are still warm. "Thanks, I appreciate it," the man says, then heads off down the street.
The monthly breakfast giveaway is one of the more visible events at the building, which ceased to be an active church in 1972 and was reborn in 2003 as Grand Street Community Arts, a non-profit organization with a mission of unifying the community through the arts.
In the years since, activity at Grand Street Community Arts has ebbed and flowed, with the organization sponsoring some noteworthy programs even as it struggled to raise funds and take care of an aging property in need of upgrades and repair. A 2013 article in the Albany Times Union, titled "Grand Street arts future unclear," suggested GSCA's days might be numbered.
But the organization is still here, and still keen to make a difference.
Its mission has been refined but remains much the same, with an emphasis on cultivating creativity and bringing vibrant and vital programming to a diverse neighborhood with many needs.
GSCA anchors a busy – and troubled – street in Albany's Mansion Neighborhood, which is part of the city's South End.
Crime and quality-of-life issues such as loitering are very much on people's minds, and last year the owners of the upscale restaurant Cafe Capriccio, also on Grand Street, laid out their concerns to the Times Union, saying the city needs to do more to keep the neighborhood safe.
I lived in the Mansion Neighborhood for a long time and, like many residents, I had high hopes for GSCA, and its potential to stabilize and uplift an area in need of care and attention.
That transformation hasn't happened, but there's good reason to be optimistic.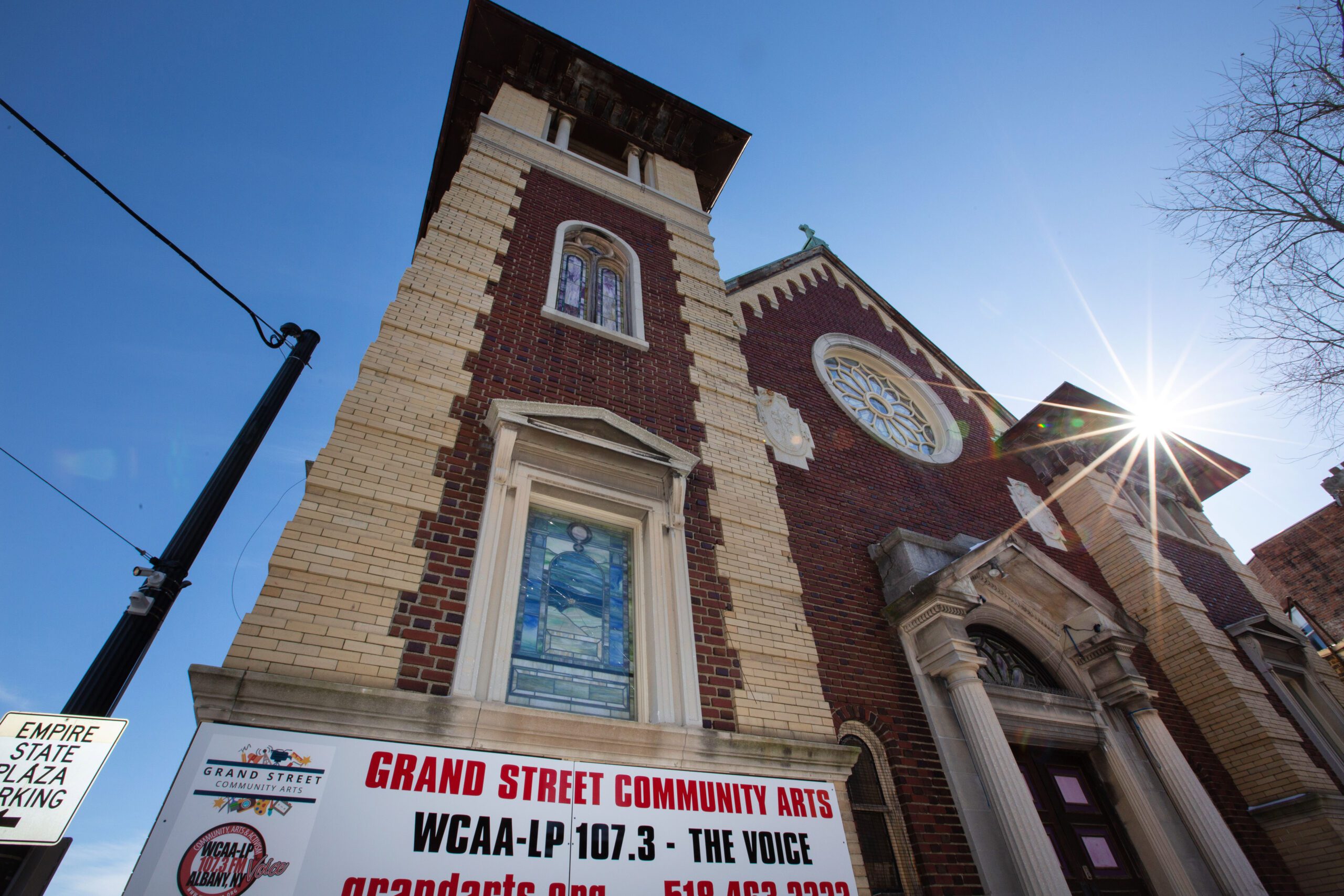 The building GSCA occupies at 68 Grand Street looks better than it has in a long time, thanks to new exterior lighting and a sign, installed in 2020, featuring the call letters for the low power community radio station, WCAA-LP 107.3 FM, launched by Grand Street Community Arts in 2017.
Most significantly, GSCA has embarked on a fundraising drive, Illuminate 68, that aims to raise $60,000 to convert the church basement into a year-round space for youth and adult programming, community meetings and other events, such as gallery shows.
Helping youth is a big part of GSCA's retooled mission.
In December, GSCA received a $25,000 state grant to expand its ArtStreet program, a collaboration with Albany Center Gallery, which pairs youth ages 10-17 with adult mentors who help them create art.
Another program, expected to be up and running this spring with help from a $2,500 grant from Stewart's Shops, will teach girls how to play chess.
"I'm excited for the future of Grand Street Community Arts and our ability to change this corner," said Ta-Sean Murdock, GSCA's executive director. "This organization has tons of potential."
That's how I feel about GSCA, which has always seemed like a natural fit for the former St. Anthony's church, a beautiful building constructed in 1907 in the Italian Renaissance Revival style.
At times, the organization has seemed on the cusp of realizing its potential, but the church's decaying infrastructure posed problems, hindering efforts to transform the building into an arts center that could function through the colder months.
Rehabbing the entire building would be a multi-million dollar process, which is why the decision to shift gears and focus on the basement makes sense.
That said, it's worth noting that there's never been a better time to seek aid for a costly church rehab, thanks to federal stimulus money.
The city of Albany plans to make $25 million in American Rescue Plan Act funding available to support programs and projects in the community, and groups and individuals interested in obtaining a piece of the pie have until March 1 to apply. Becker said Grand Street Community Arts plans to submit an application, and I hope the city considers helping them out.
"You want to think big, but you want to stay within your focus," Murdock said.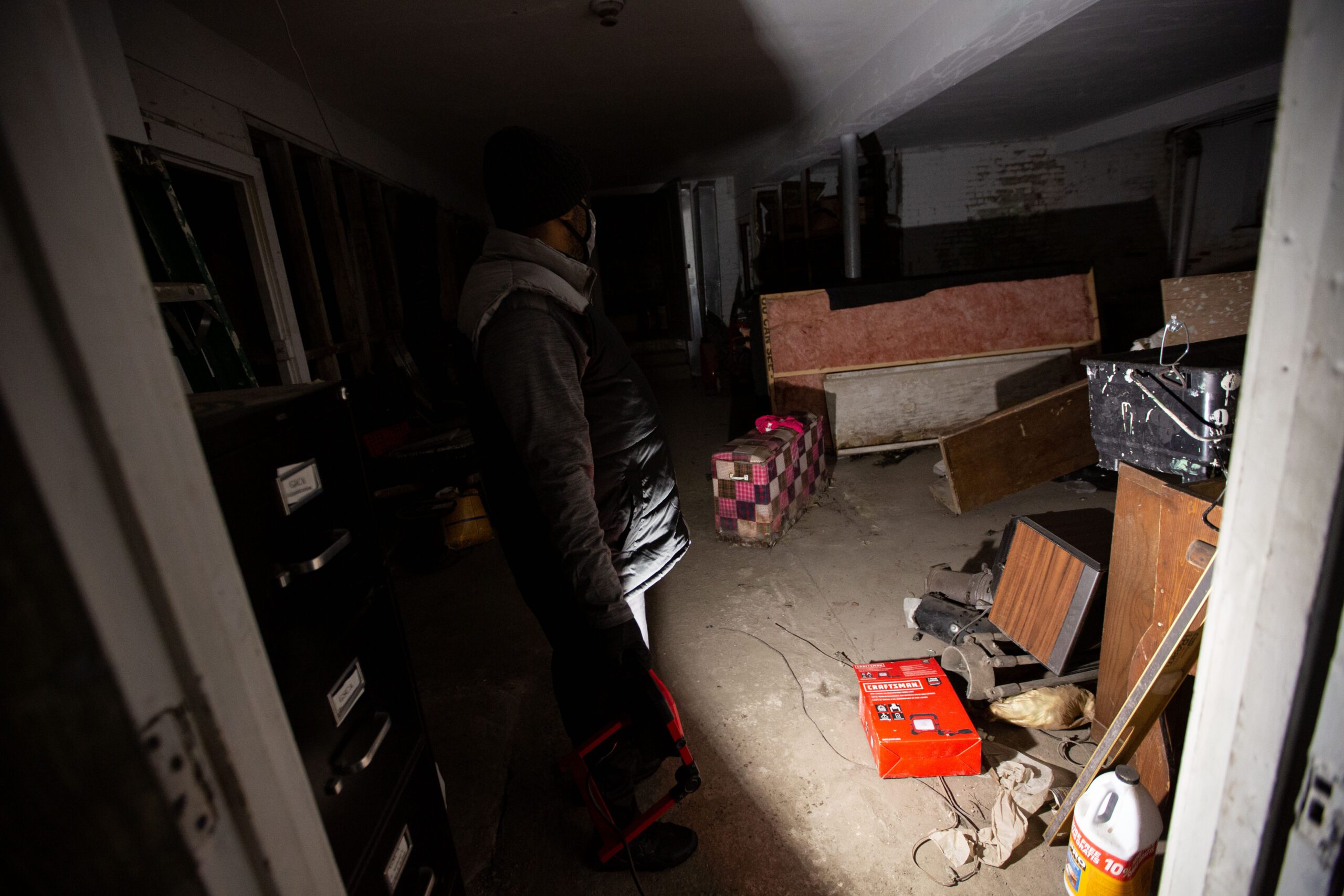 Art might be GSCA's focus, but bringing services to the community is also a priority.
One goal is providing space for a social worker who can help residents connect with resources and navigate problems. GSCA has also hosted a successful COVID-19 vaccine pod, and plans to hold its annual Feed the Community event, which distributes free meals to residents, this August.
The free breakfast program, held on the first Saturday of the month, feeds people, but also draws people inside to chat and learn more about GSCA. February's breakfast was a chilly, sparsely attended affair, but I dropped in on one late last year, and was impressed with the warmth and generosity of the volunteers.
"Folks have said to me that it's important to get our doors open," Murdock told me. "We've made progress, but there's more work to be done," he said.
Grand Street Community Arts started with Gabrielle Becker, the daughter of Ellen Becker and her husband Larry.
Then in her twenties, she spearheaded the purchase of the church from the Roman Catholic Diocese of Albany for $5,000, later moving out of the city. Her parents have stayed involved, with Ellen serving as president of GSCA's board of directors and Larry as its secretary.
Over the years, GSCA has hosted some notable events – anti-folk singer Kimya Dawson performed at the church in 2008, and the Sierra Leone Refugee All Stars played there in 2011 – and was the birthplace for Youth FX, an Albany-based organization that teaches young people about digital filmmaking.
Those events and programs showcase what GSCA can bring to the community.
For now, GSCA remains an intriguing work in progress, one with great promise and potential.
Since putting in new outdoor lights and fixing up the front stairs, Becker and Murdock say there's been fewer people loitering in front of the church, helping improve the overall atmosphere.
"It's the little things," Murdock said. "I get excited about the little things."
With luck, these little things will pave the way to bigger things.
"I really think something great can come out of 68 Grand Street," Murdock said.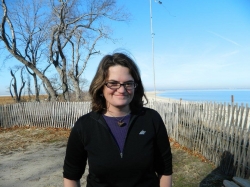 Latest posts by Sara Foss
(see all)