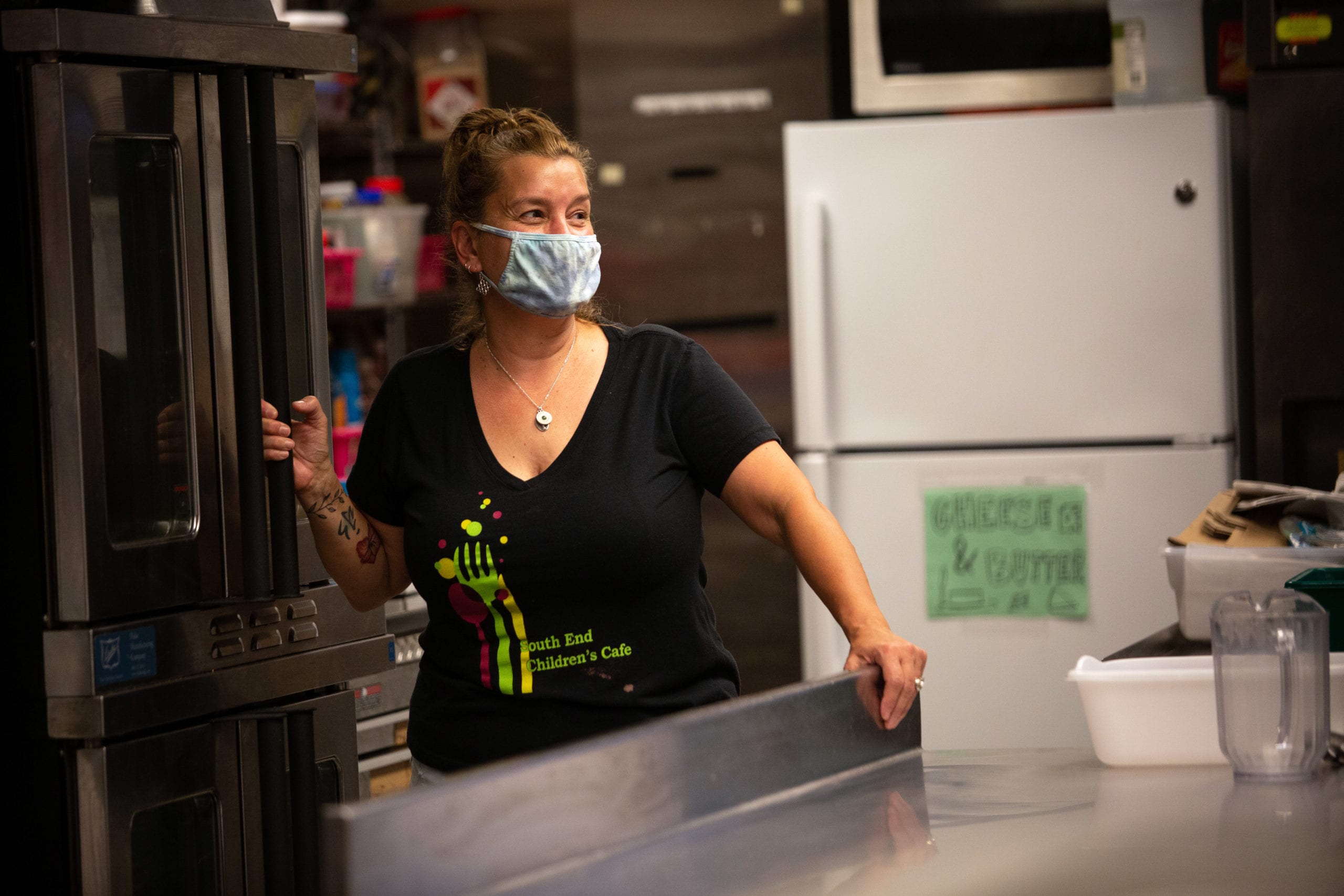 'Mother of Albany' fights food insecurity with love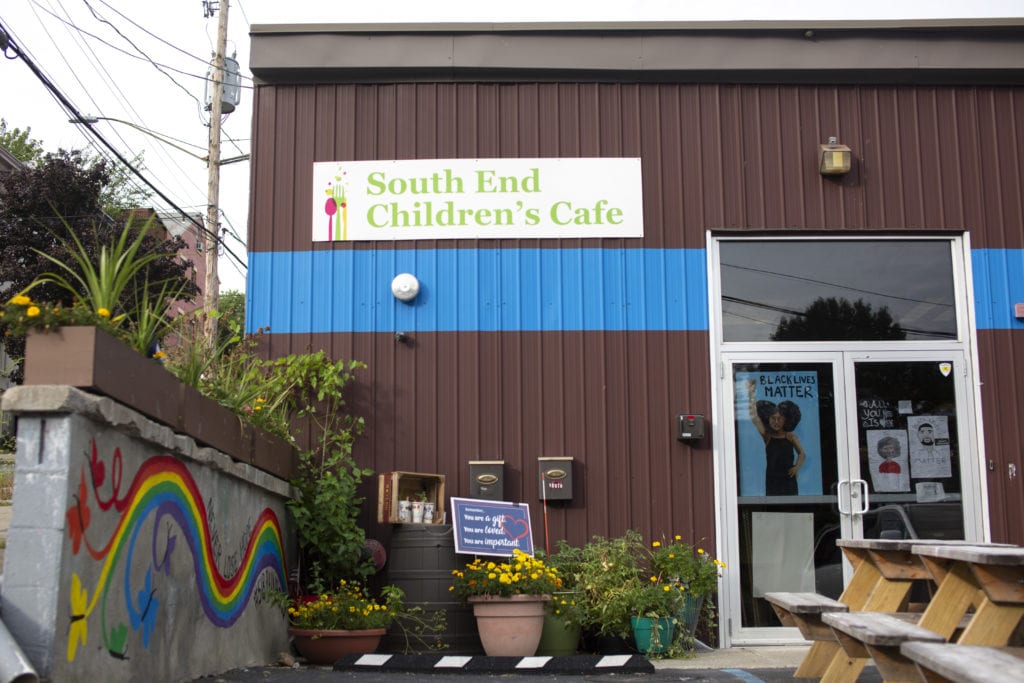 Once the school day ends, the South End Children's Cafe comes to life.
Tables are crowded with crayons, legos, and board games. The scent of fresh, home-cooked, healthy meals fills the air. Some call it "magical chaos." Others call it love.
The South End Children's Cafe is a place to come home to for Albany children and their families. Some of these families are homeless, victims of violence, or under extreme stress. Most live with food insecurity and others have trouble in school. The South End Children's Cafe tackles both with free, healthy meals and homework help from retired teachers and college students.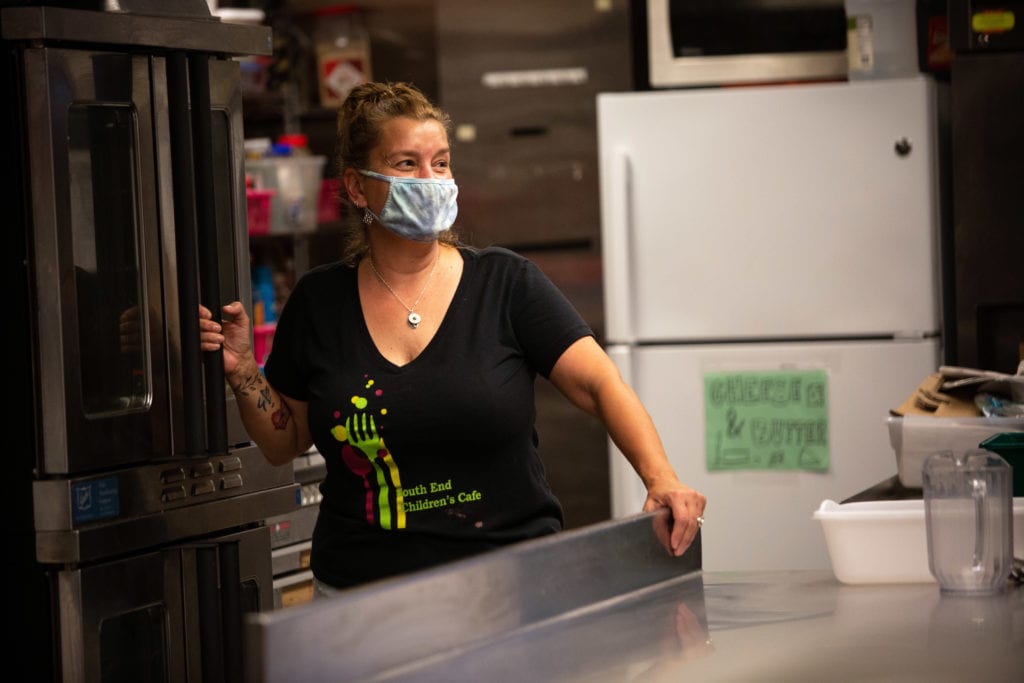 Creating a Healthy, Loving Space
Founder and Director Tracie Killar started the Cafe with her husband when their youngest child started college because they wanted to get back into direct service. Killar, better known by the community as 'Miss Tracie,' has worked in the non-profit world for her entire life, but she wanted to work with people directly. An Albany Native, Miss Tracie has family living in the South End. She was interested in helping children while her husband wanted to tackle food insecurity. Thus, the South End Children's Cafe was born.
Inspired by Jon Bon Jovi's Soul Kitchen — the Cafe is about sitting together, breaking bread, and talking about what you have in common. "It's not about what we have that's different," Miss Tracie said. "It's about what we have in common. We want to be a part of joy."
Food is donated from various organizations, local restaurants, and community members themselves through two outdoor cupboards. Food insecurity is about access to healthy food. Miss Tracie says, "We try our best to have food made from scratch that is also made with love and served to the kids, trying to educate the kids why it's important [to eat healthy]. We've never used the fryer in the Cafe. We've never even turned it on."
All About Community
When they first opened, one of the kids asked to speak, thanking the volunteers for cooking the food. This started a daily tradition of gratitude, during which the kids ask to "say their words" and thank everyone at the Cafe for all that they do.
Miss Tracie explained that mental health is just as important as physical health. "We offer more than just food," she said. "We offer what makes us overall well and healthy. We have yoga, a ballet teacher, a lego club, someone that teaches chess."
The South End Children's Cafe also offers homework help from retired teachers and college students. Some families come just for the homework program because it's small. Some kids stay in the homework room until it's time to eat dinner while others get special help for learning disabilities.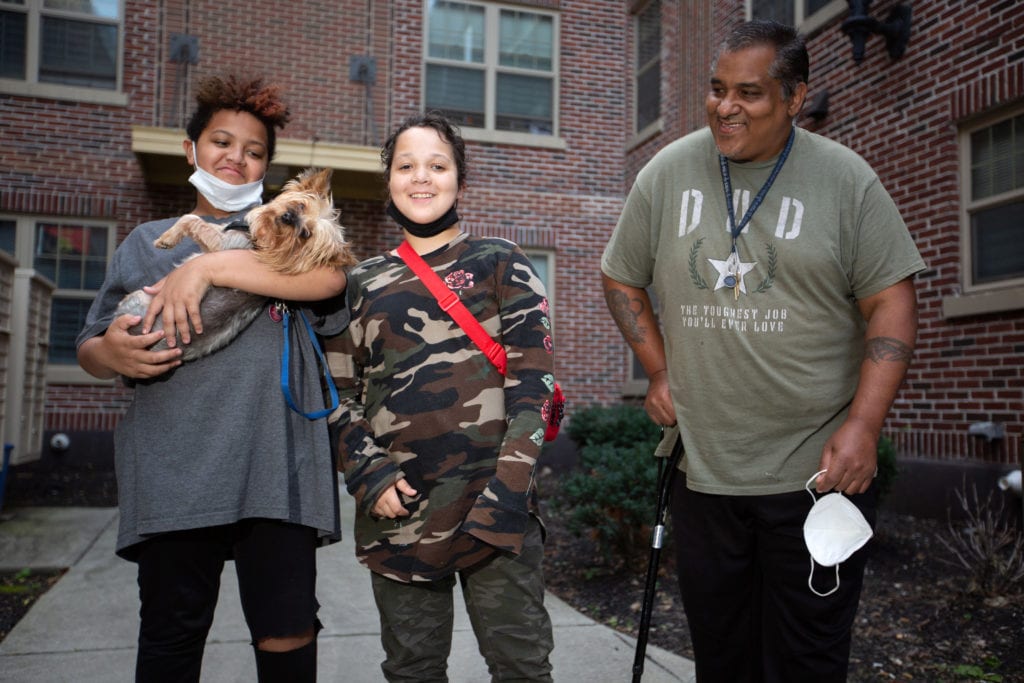 Supporting Local Families
Miss Tracie's work has impacted one family significantly. After Peter and his kids, Josh and Tyler, lost their mother, they met Miss Tracie about three years ago. Peter said, "She loves my kids a lot and she's always doing good things. She's always been a beautiful person." Josh and Tyler chimed in, "and we love her too!"
When Tyler was 8 years old, Miss Tracie said that the Cafe was gifted three gorgeous tomato bushes and the kids would love to pick the tomatoes to give them directly to the chef. One day, the bushes were missing. Someone had taken them. Tyler said, "Well, Miss Tracie, maybe they were hungry and needed it more than us." Now 10 years old, Tyler said Miss Tracie also teaches him how to be more peaceful through a form of meditation. He said, "One day, I started crying, and she told me to close my eyes and take ten deep breaths and it worked!"
The family looks at Miss Tracie like a mother. In addition to providing food, clothing, and emotional support, she wrote a recommendation for Josh so he could get into Green Tech, a local charter school that prepares children and teenagers for college.
When asked what they could do to give back to Miss Tracie, Tyler said, "I'd probably take her to a nice dinner and a really good show. If I ever won the lottery, she's the first person I would donate to."
"Since the corona, they've been anxious," Peter said, regarding his children. "Even with the corona, she was still there. If it wasn't for her in this area, half of these people wouldn't have a good year. She deserves a plaque: 'The Mother of Albany' because she deserves it. She helps everybody in Albany.'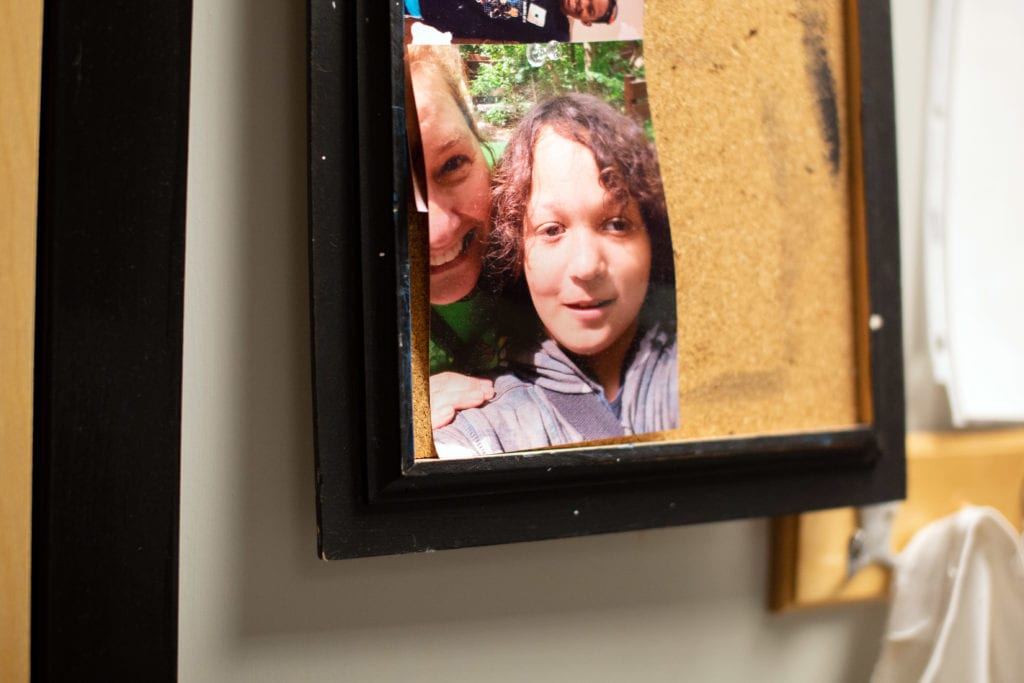 Providing Help in the Hardest Times
The Cafe is a bit quieter these days since COVID-19 impacted the Capital District this past March. "When COVID started, we had to shut down the cafe. We always had 35 kids in the cafe to 25 volunteers because we want kids to have 1-on-1 attention. We still had our food in the kitchen, we still had our chef and our volunteers, so we just kept cooking. People were coming to the door and telling us they had no way to get there, so we started delivering."
Cafe volunteers started a weekly pick up and delivery service, feeding 650 children and their families. They also continued their annual summer program. The program was 6 weeks long with small groups. Kids received lunch, dinner, and a snack every day.
Before COVID, the South End Children's Cafe served 60,000 dinners. After COVID, the Cafe has served 100,000 dinners.
The cafe is set to open its doors this Monday with new COVID restrictions, including social distancing that will require them to limit the space to nine afterschool children from their usual 30.
Like Elf, Miss Tracie says "Smiling is my favorite. With the masks, it's much harder to connect with the kids. We can't hug them. It's hard not to have that."
---
If you are interested in hosting a food drive, collecting food items or donating to the South End Children's Cafe, please contact Miss Tracie.
Follow the Cafe on Facebook.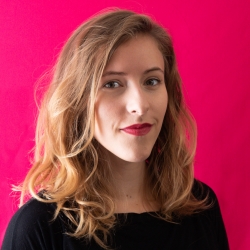 Latest posts by Michelle Polacinski
(see all)