Risk friend's health or leave US: New visa rules torment RPI student
July 11, 2020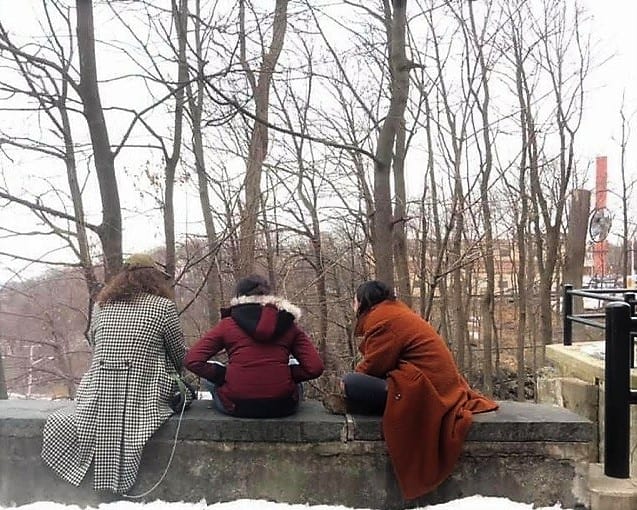 This article originally appeared on Them+Us Media
It's a lose-lose scenario for Rensselaer Polytechnic Institute graduate student Misria Ali.
Taking online classes more than 8,000 miles away would obstruct her research and education. But staying in Troy for the next semester would put her immunocompromised roommate, Caroline Mason, at risk of contracting COVID-19. Taking online classes in quarantine while remaining in the United States isn't an option.
Her pending decision is the result of an executive order signed on Monday by President Donald Trump which prohibits those with F and M student visas as well as J exchange visitor visas from taking online classes. The White House mandate is intended to pressure colleges into opening next semester or, as a punishment, lose all student visa holders.
And it looms under the threat of a potential COVID-19 resurgence in the coming months, according to the Center for Disease Control.
"These are the two options: I'm forced to get exposed or leave the country," Ali said. "That is really not OK."
The Indian visa holder has faced recurrent panic attacks since Monday. Afraid that it would strain her parents with anxiety, too, she didn't speak to them about the executive order until Wednesday morning.
She remains undecided, angry, and worried. Mason, who suffers from Crohn's Disease, is not only a roommate, but her best friend. The pair have lived together for more than a year on near Congress Street and 4th Street in Downtown Troy. They recently found a third roommate to assist with rent this month.
For both of them, the process of finding separate apartments with different roommates fewer than two months away from the beginning of the semester isn't a worthwhile endeavor. Plus, according to Mason, while not legally binding, they promised their landlord to stick around.
Along with fearing a potential roommate hunt to hold up the monthly lease if the international student leaves along with health concerns during the school year should she stay, Mason feels guilty about Ali's guilt. Ali feels guilty about Mason's guilt.
"Of course, the first thing is that you're worried that you're going to lose a friend above anything else, and you're worried about them, and you're worried about how they would feel about that," Mason said.
"So, what do they mean they can risk disabled bodies because they're not important?" Ali said about the executive order. "It shouldn't become like they're going to basically just risk my peer who's chronically ill."
Crohn's Disease is an incurable inflammatory bowel disease. Patients often take immunosuppressive drugs to decrease severe abdominal pain.
A hurdle for Mason but a second option for Ali, RPI President Shirley Jackson on June 10 announced re-opening the campus for the fall. The college closed doors on March 11.
Classes of 60 or more students would be online; classes between 59 and 31 students would be taught in-person. Additionally, the college president announced that research would gradually phase back to normal within a four-phase system.
Also a doctoral candidate at RPI, Mason considered switching her courseload online to remain in quarantine while treating Crohn's symptoms. The graduate assistant has one more class available in her major. "But now of course, that the choice has been robbed from me," Mason said. "Because if your roommate is doing in-class instruction there's no reason that you shouldn't be."
Both Mason and Ali came to RPI in 2018 for the Institute's Science and Technology Studies program. Mason came from Harrisburg, Va. Ali came from Chennai, India, a city of eight million residents on the subcontinent's southeastern coast.
Although she has enjoyed living in Troy, Ali planned to return home after her tenure at RPI. Once the executive order hit, it created an unexpected ripple in her academic plans. Should she go back to Chennai and be in quarantine for RPI online classes, Ali said that it would interfere with her research on the symptoms of nuclear and radioactive contamination, especially because of the nine-hour time difference.
"Now, this time, we'd have to be available for classes at midnight and go to my field in the morning," Ali said. "So, yeah, it just doesn't work — your plans are all changed."
If the 26-year-old visa holder chooses to stay in the country and Trump is re-elected, she fears that further measures against foreign nationals — whether immigrants, refugees, or international students — could get worse.
On June 22, Trump signed an executive order barring the entry of foreign-born professionals. It also included a plan that could force long-time H-1B visa holders out of the U.S. if enforced.
The Administration's recent actions have faced blowback from higher education institutions across the country, namely Harvard University and Massachusetts Institute of Technology, which have filed a joint lawsuit against the measure.
On Wednesday, Ali told her parents that she already felt humiliated as a foreign national in the U.S. under the White House's recent visa directive. Coming from a hospitable culture, she explained that the policy decision seemed "xenophobic."
Ali's parents told her that she shouldn't feel undignified. Come home, they said.
As a Muslim, Ali doesn't feel welcome back home in India, either, but obligated to protect her family against oppression. The country is led by Hindu nationalist Narendra Modi, who has implemented a series of anti-Muslim policies since becoming prime minister in 2014. Roughly 9% of Chennai residents identify as Muslim whereas 80% identify as Hindu.
In her family's household, Ali said that discussing potential countries for future refuge like Canada or New Zealand is "almost like an everyday conversation."
"This seems like the country that doesn't want me wants me to go back to a country that also doesn't want me," Ali said.
Rensselaer County and Albany County carry a bulk of international students, mostly from RPI and the University at Albany. As of 2018, at RPI, international enrollees account for 19.7% of the student body; 13% at Skidmore College (that's 300 students because Skidmore has a campus population of 2,500); 9% at UAlbany; 6.1% at Albany College of Pharmacy & Health Sciences; 2.4% at Siena College.
UAlbany already expected a dip in international students given difficulties around students obtaining visas with COVID-19 and travel restrictions still in effect around the world.
Depending on their major, some international students won't be impacted in programs that include more in-person and hybrid model course offerings, a university spokesperson said. UAlbany Administration officials are still unsure how the executive order might impact research ahead.
University President Havidan Rodríguez has joined a number of voices in higher education including the Association of Public and Land-Grant Universities and Hispanic Association of Colleges and Universities asking the Trump Administration to reconsider the order.
"Our international students, many of whom have been forced to weather the pandemic far from home, have already endured so much and need our very strong support – now more than ever," said Rodríguez.
RPI hasn't publicly addressed the matter, but Mary Nellis, director of International Students & Scholars, did send two email blasts within the week in response to the executive order.
On Friday, Nellis asked international students to fill out a survey by July 17 regarding any decision to stay or leave. All students staying in the U.S. must fill out a new I-20, a document for Immigration & Customs Enforcement which provides information on a student's visa status.
RPI will host a town hall briefing on July 17 to address international students' concerns about the policy change.
The semester begins Aug. 31. Whether or not Ali will be in Troy for it is anyone's guess.
"I know that if [Ali] is going to have to do in-class instruction and all of these things and come back, I feel guilty that she will feel guilty, which is an unnecessary emotion for her to have because clearly, this is beyond her control," Mason said.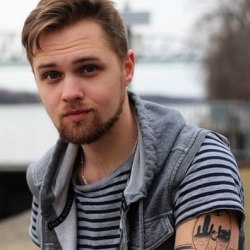 Latest posts by Tyler A. McNeil
(see all)