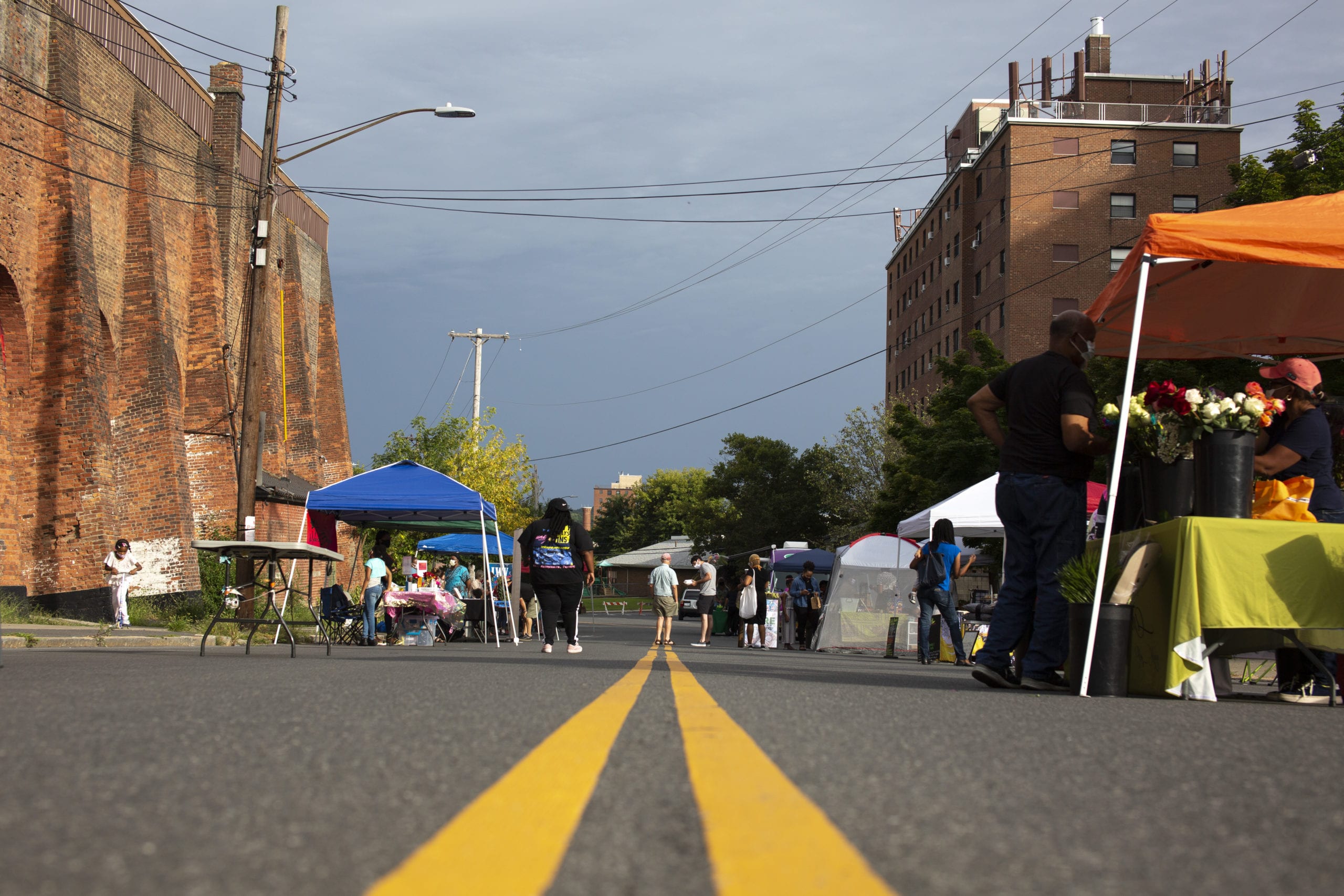 South End Night Market Brings Opportunity to Local Entrepreneurs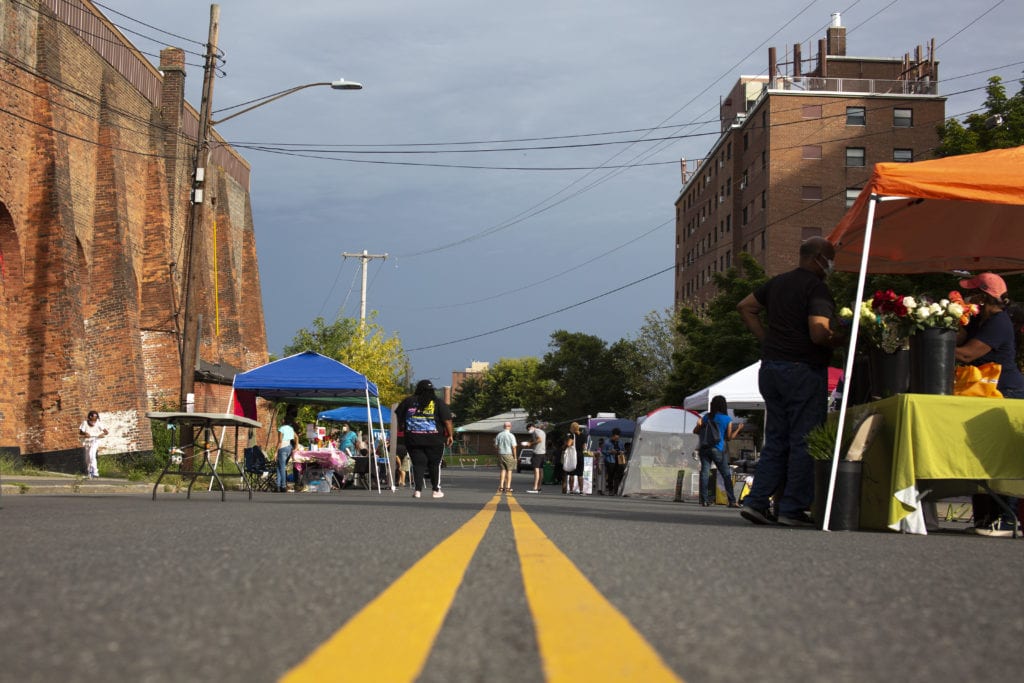 Every Thursday evening, tents of many shapes and colors line Warren Street. Tables adorned with fresh vegetables, flowers, homemade body scrubs, and freshly made empanadas add color to an otherwise quiet street.
This is the newly established South End Night Market.
The Night Market is a collaboration between AVillage, Siena College, Radix, and a growing number of local vendors.
Shameera "Meera" Brown, owner of MeeraBeyond, started sewing masks when the COVID-19 pandemic hit the Capital Region. Her table includes masks for any taste or size along with various oils infused with her favorite — dried rose petals.
"I love roses and use baby oil all the time, so I made this. People have been giving me great feedback for it. It's been three or four months now."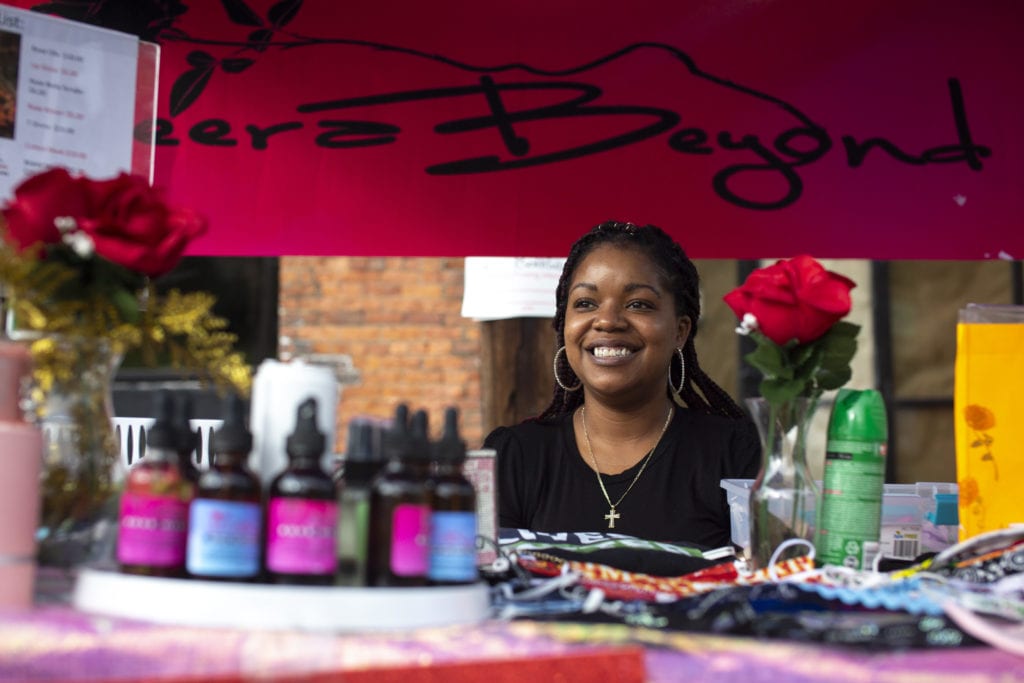 Brown's friend suggested she come to the market to sell her masks when there were only four other vendors. Now, she makes scalp moisturizer and lip gloss from scratch, too.
"Every day I read about something and try something new. I ordered books on essential oils and everything," she said.
Brown now lives in Lansingburgh, but she grew up in the South End and her family still lives here. "This is my way of giving back to anyone less fortunate."
MORE THAN A MARKET
Another early vendor, Amber Henry, started selling her Olies Oils products after she was introduced to the market by co-organizer Kaciem Swain. Henry operates a simple table covered in hair and body products. Involved in real estate, Henry started her business as a way to give back to the community. "I wanted to do something more geared towards Albany, so I can support my community," she said.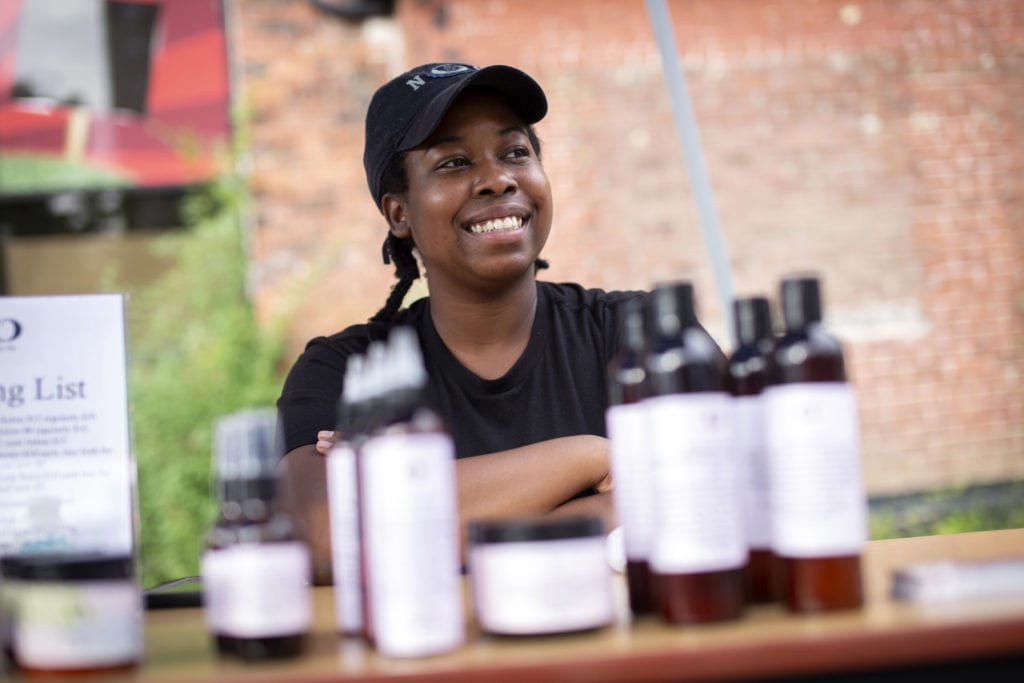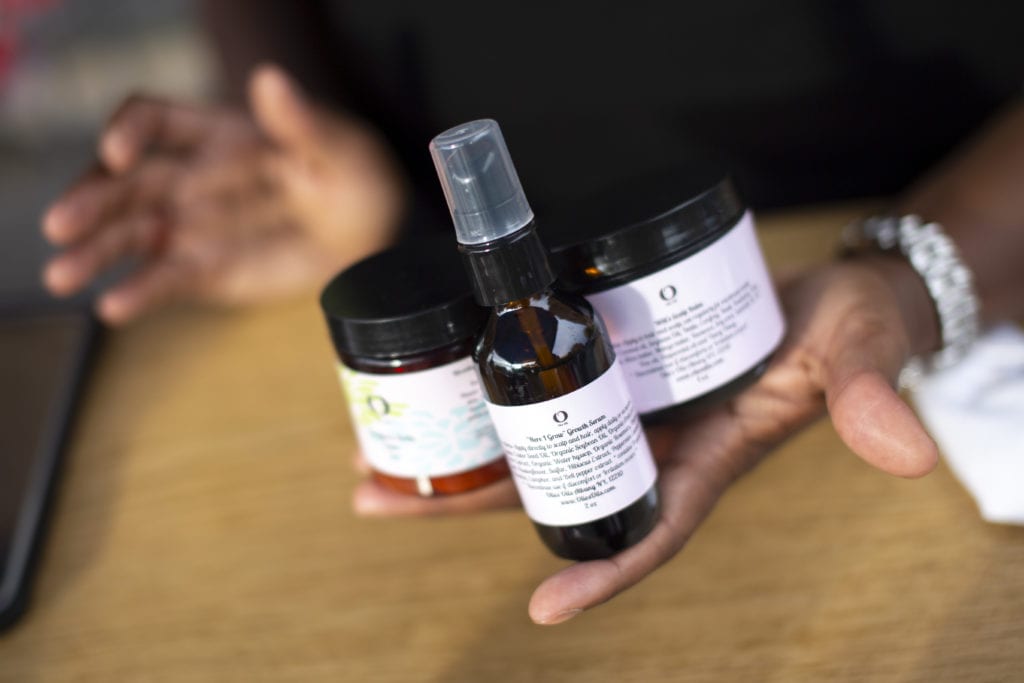 The South End Night Market also includes vendors who provide services at no or little cost. Just last week, three families filled out the census. Theresa Rodriguez and Katya Joseph provide legal services for the local community through their organization Legal Shield.
Both originally from the New York City area, Rodriguez fell in love with Albany and the idea of fixing up a property of her own. She moved to the South End two years ago and is just now finishing the renovations on her house. She plans to stick around for the long term and introduced Joseph to the area.
Legal Shield provides affordable access to legal advice for individuals in the South End. "We make sure people don't have to break the bank to protect themselves," said Joseph.
Meanwhile, at the market, Rodriguez was also selling freshly made empanadas at the Legal Shield tent.
IT TAKES A VILLAGE
The market started this May as a simple farmer's market at the Radix Ecological Sustainability Center on the corner of Warren and Grant Street. There was only one single vendor. It has since grown in the past three months to include easily over 10 vendors covering the length of the block, with new vendors added weekly.
"We decided against being monthly," said Swain, Events Manager at AVillage and one of the founders of the South End Night Market. "Every Thursday was on the calendar and we just went with it."
"It's really about community and wealth building because it takes a village," Leah Carroll, Development Director for AVillage, added.
Carroll and Swain, along with Dr. Ruth Kassell and Dr. Dan White, both of Siena College, are also working on a program called VISTA through AmeriCorps. VISTA is a 10 month fellowship program that builds wealth in the South End, starting with local people. "It invests in the community," said Carroll. "People here love where they live. You want passion."
Regarding the future of the South End Night Market, Swain is very optimistic. The market plans to host outdoor, socially distanced yoga and fitness classes soon. Since people are cooped up due to the pandemic, Swain says, "people want to get out of the house."
Once the weather gets colder, the South End Night Market also plans to move indoors, expecting to operate weekly for the foreseeable future.
The South End Night Market is open to all every Thursday from 4-7PM.
---
Michelle Polacinski is a local writer and filmmaker interested in healthcare, the environment, and social justice.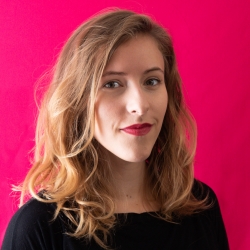 Latest posts by Michelle Polacinski
(see all)