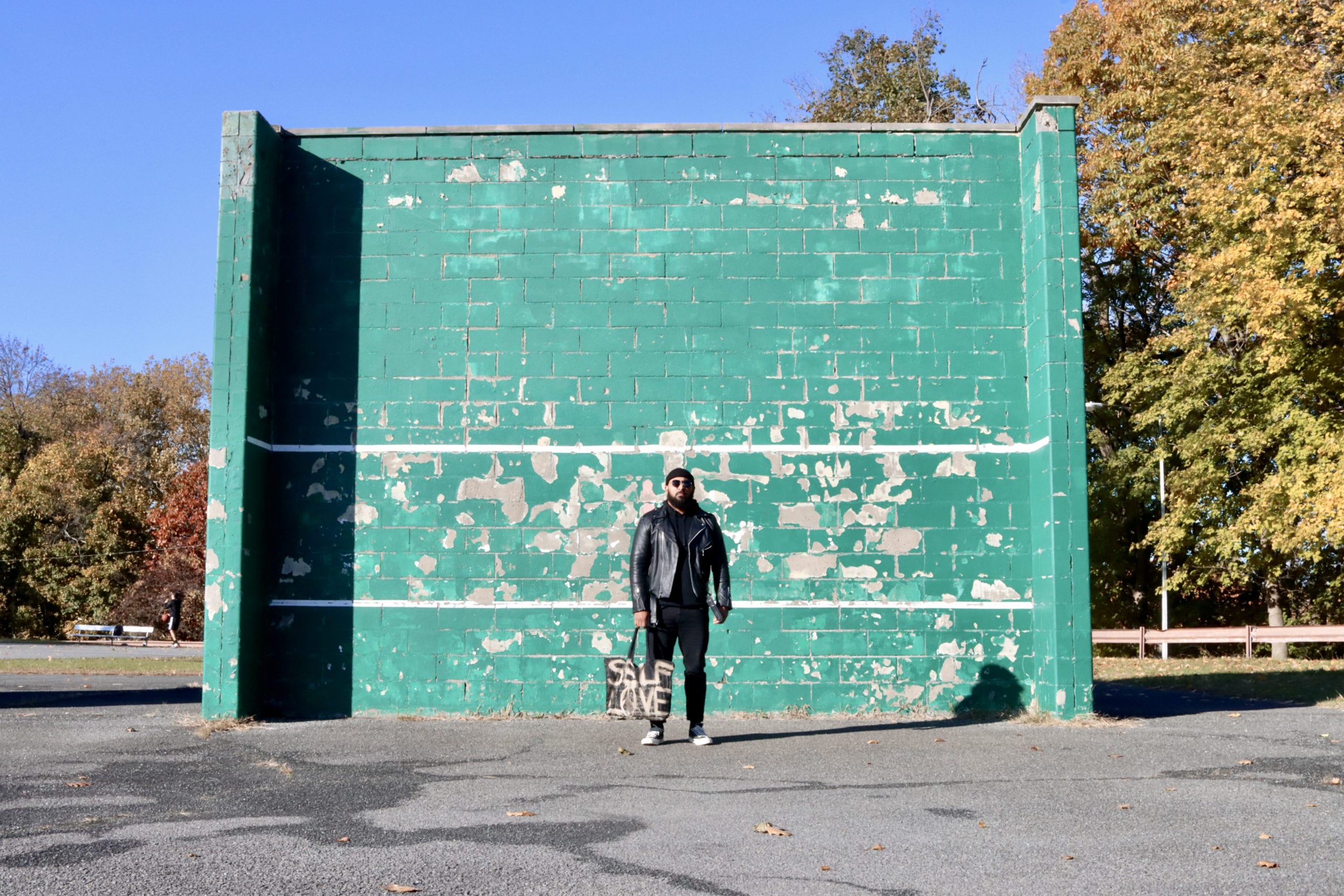 Troy designer David Reali's positive thinking is more than an aesthetic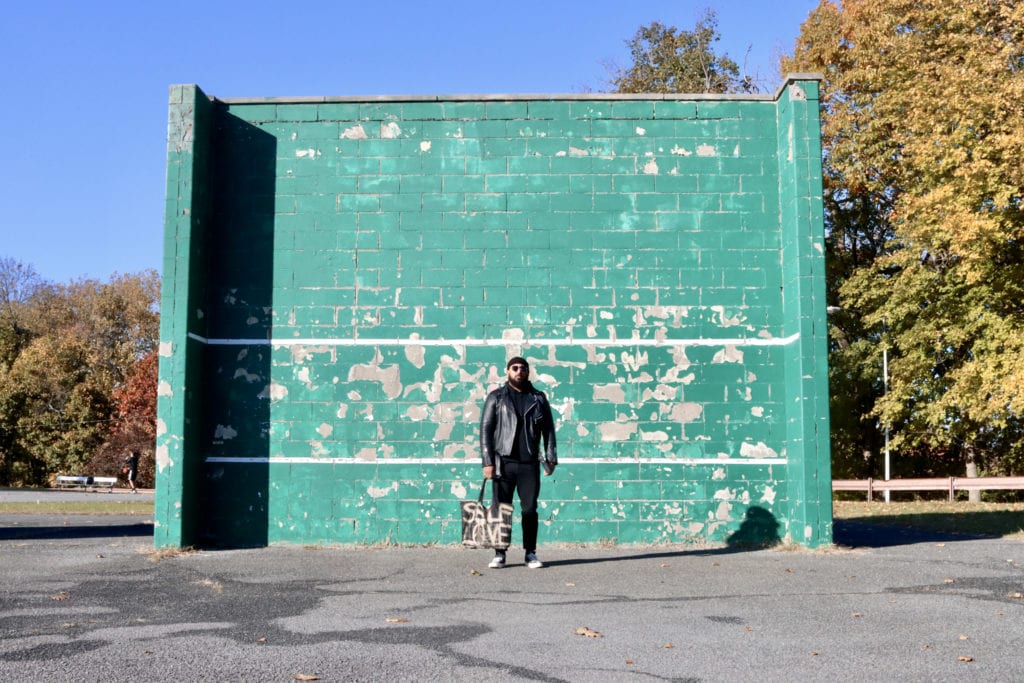 "Mood board."
That's how David Reali describes his Troy-based brand LYF Supply.
For several years Reali has been creating apparel under the moniker, which stands for "Love Yourself First." Self-love is a tenet of the LYF Supply brand — a browse of Reali's designs makes this clear. Embroidered hats and bleached tops broadcast progressive slogans of empowerment and acceptance, such as "WOMXN IS GOD" and "PRO HOMO." Even the shipping envelopes for mail orders are adorned with positive messages to patrons in thick permanent marker – "LOVE U SO FKN MUCH." Love is woven into the fabric of LYF Supply in abundance, and Reali believes this is important.
"I think most people, we operate from a standpoint of fear. We're afraid of what if it doesn't? What will they think if…? What if I lose everything?" he said. "Yeah, it's a possibility, but there's optimism that exists. There's what if it does? What if you fuck up and come back?"
This type of positive thinking isn't just an aesthetic – it's something Reali practices in his own life.
"Honestly you got to be your biggest cheerleader as well as your biggest critic," he said. "It's important to have a balance of both without either over-celebrating to the point where you abandon where you need improvement, or over-criticizing to the point where you abandon your gifts and your good qualities. You have to be able to do both so that you can grow."
For years before starting LYF Supply, Reali found himself employed at job after job where he enjoyed the work but was left dissatisfied and frustrated doing it on someone else's terms.
He recalls a meeting where a supervisor told him to "be more mediocre" — that became a turning point for him.
"There's a supervisor who's telling me to limit my gifts, limit my creativity, put a cap on the things that not only make me good at my job, but also allow me to be happy in the way that I'm doing my job," he said. "It was at that moment I realized, alright, you now have to do something."
Reali started attending Power Breakfast Club meetings, having conversations with other creatives and listening to podcasts from entrepreneurs. Reali said his confidence in his creations grew as his focus shifted more and more toward his embroidery work and away from his 9-to-5. People were responding to his designs. In 2017, LYF Supply was officially born, and Reali made the jump to being completely self-employed.
Taxes, money management, branding – there were a slew of lessons that came with running a business that Reali had to learn quick. The work was hard, but in the end, having the autonomy to set his own direction and properly recognize his value was exactly what he wanted.
"Even now, like 2 years later, the struggles I deal with with being self-employed are far more enjoyable than the struggles I faced working at those jobs," he said.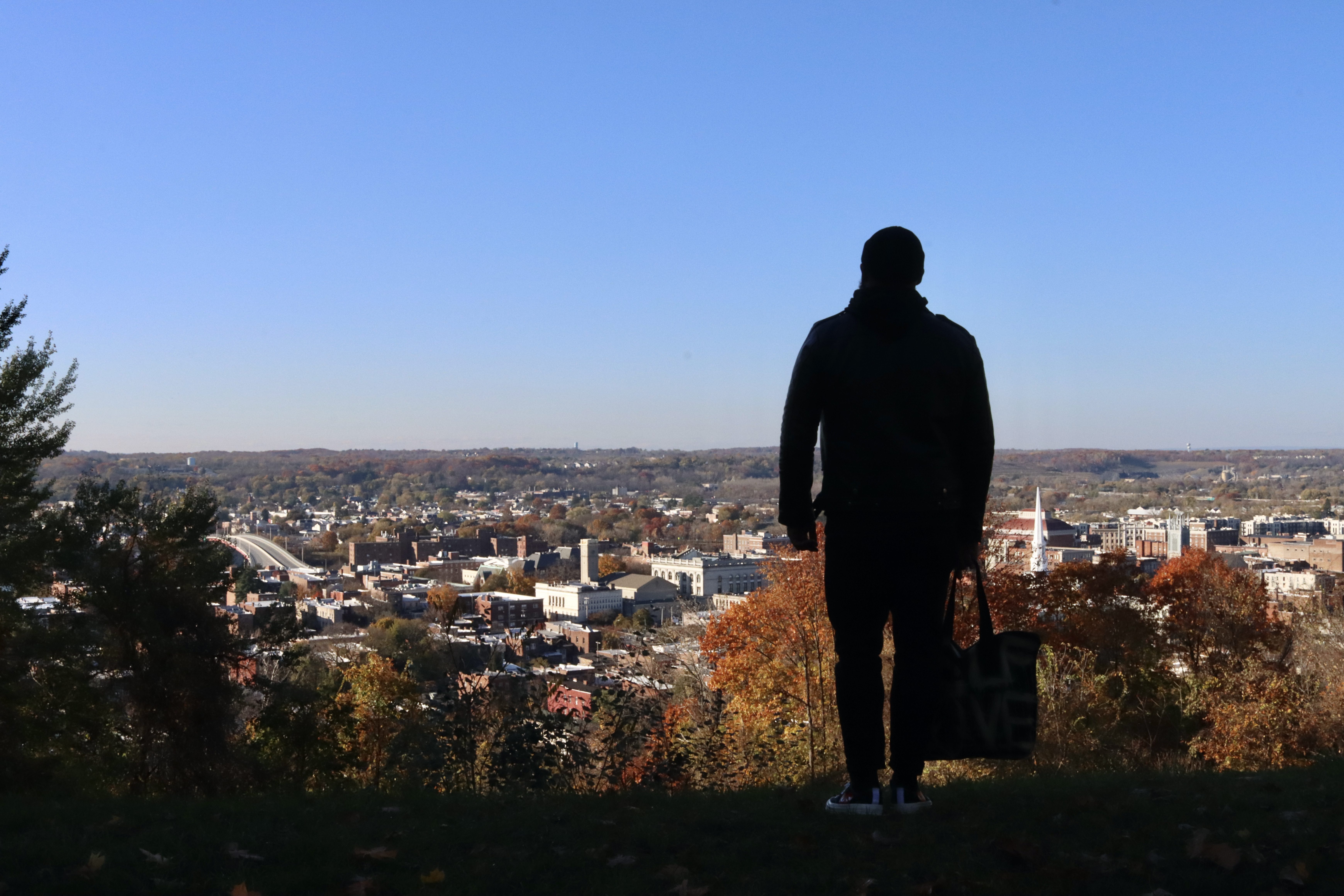 COVID-19 has presented a financial struggle for many artists, but Reali said he's been lucky. LYF Supply's existing online presence allowed it to thrive when in-person markets and events became nonexistent last year. The pandemic even birthed a new design, a shirt that plays on Drake's 2015 album art proclaiming "If you're reading this you're too close."
Reali counted his blessings, then turned around and poured his good fortune back into his community.
"I know some people who lost family members. I know people that lost jobs. So I took care of a few people," he said. "They weren't even asking me for anything, I knew that they were going through something. I like to spread the wealth and I don't need everything."
For Reali, Troy is a community he is happy to invest in. People are the main inspiration for the LYF Supply brand and the Capital Region has provided him with a diverse population to connect with.
"I thought it was important to be in all of those pockets, to learn about people that I may not have experienced knowing or different lifestyles I'm unaware of," he said. "There's always someone somewhere that you can sit down and have a conversation with. You can take that and apply it to your life, your business, your creativity… That hasn't failed me yet since I've been here."
"People are expressive in Troy. Troy, Albany – the whole vibe is like, I'm me out loud. Inspiration is limitless."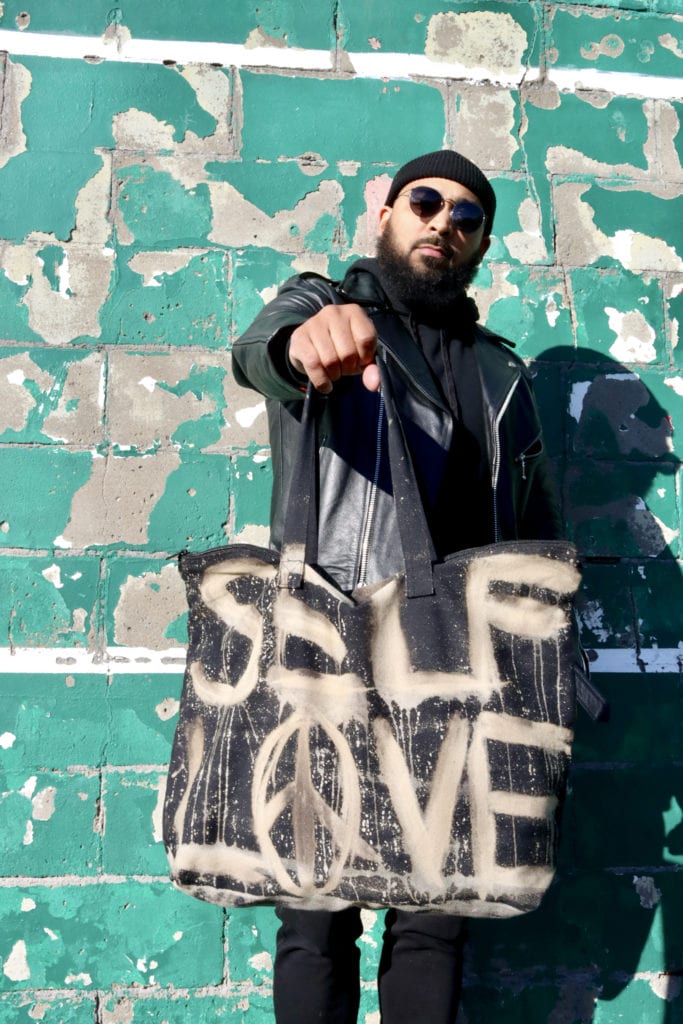 As the Black Lives Matter movement gained momentum this past summer, Reali used his platform to help local actions. He embroidered #sayhername masks for an Albany march organized by Voix Noire in June and contributed merch to a raffle benefiting Free Food Fridge Albany and Troy 4 Black Lives in October.
This messaging, like the concept of self-love, has been present in LYF Supply's brand since its inception.
"Fuck fake friends and white supremacy – that was my very first design that went on anything other than a hat," Reali said. "That's been in the DNA."
For Reali, promoting these ideas carries a special weight – not just for cultural affirmation, but also because he considers his creations a way for wearers to broadcast their beliefs.
View this post on Instagram
Reali uses the red hats sported by Trump supporters as an example of just how powerful a design can be.
"The MAGA hat from a branding standpoint is so genius, objectively speaking. The MAGA hat is going to be the thing that outlasts this period. When you think about it, though I'm sure damn near every president was a racist, Trump kind of pulled the cloth off of the ugliness and I have this thing that represents the idea. It's a red hat. There's so much to learn from that. It's a product that represents ideology, lifestyle, represents all of these things," he said. "When you see a red hat you think MAGA."
Reali laughs."That's why I ended up doing the fuck fake friends and white supremacy hat on the red hat. I'm communicating through the apparel at this point."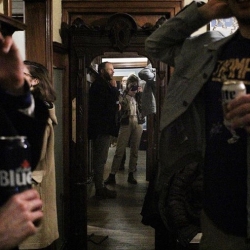 Latest posts by Shannon Straney
(see all)