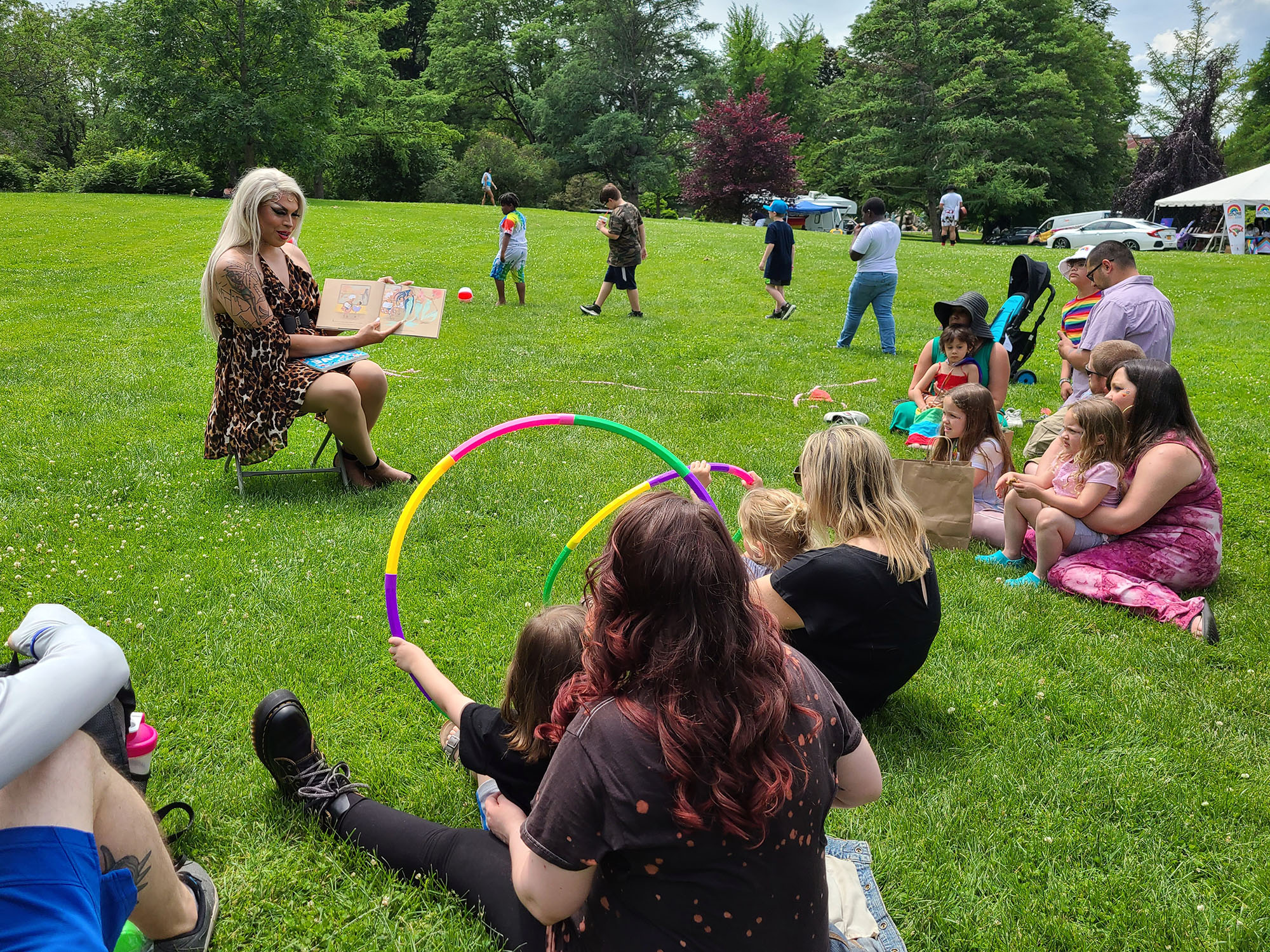 Books for mermaids: drag storytime focuses on love
Saturday kicked off Albany's sixteenth annual Say It Loud! Black & Latino Gay Pride festival in Washington Park.
The festival involved tables for various LGBTQ+ organizations and places where local creators could sell merchandise. At the back of the park, the Albany Public Library set up tables for younger kids attending the event. The tables contained coloring materials and crafts for children who had come to the park with their parents.
The section was meant to make kids feel more welcome at Pride and "trying to bring the community together so they can interact with others and learn something different," said Hannah Ricottilli, 30, a library employee who was staffing the kids table.
The highlight of the library's services was a special storytime for the kids done by drag queen Paris LuRux. LuRux, 26, is a Binghamton preschool teacher and drag performer who appeared on the second season of Camp Wannakiki, a YouTube reality show where drag queens compete in summer camp activities.
LuRux read the excited gaggle of children a few picture books representing the spirit of Pride. The first was "Julián is a Mermaid" by Jessica Love, a book about a young boy feeling free to express himself. When Julián tells his grandmother that he's a mermaid, LuRux asked the audience how many of them were mermaids and received several hands shooting up in reply. "I'm a mermaid too," LuRux said.
The other book she read was "Love Makes a Family" by Sophie Beer, a book that celebrates the unique love of every type of family, regardless of its makeup. The book ends with the beautiful line, "Whether you have one parent, two moms, two dads, a mom and a dad, or another wonderful caregiver, there's one thing that makes every family a family… and that's love."
LuRux is currently in school to become a full-time teacher.
"Part of me wants to be an art teacher because I love art and I love coming up with new crafts for kids to do," LuRux said. "And then on the other hand I want to be a high school English teacher because I like working with older kids too and I like getting their minds working and flowing."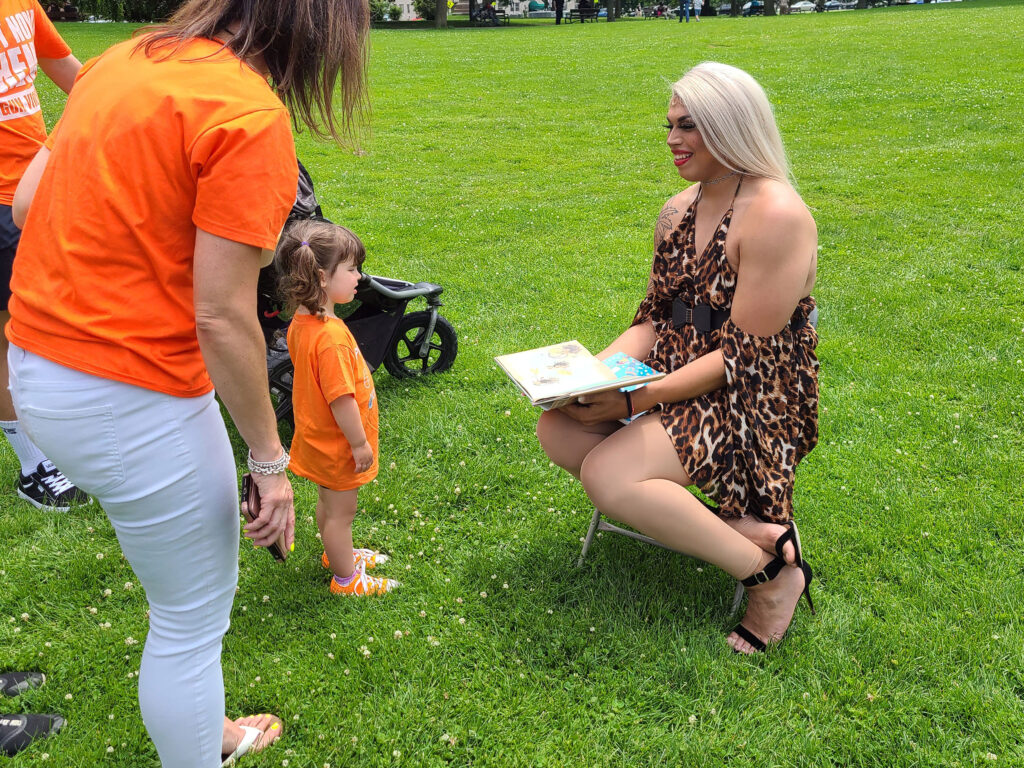 LuRux explained the multi-faceted nature of her work and how she uses drag to reach a broad audience. When she's performing for a club, she gets a little more explicit for the adult crowd, but she also has a family-friendly repertoire that she breaks out when she knows there may be younger people in the audience.
"Drag is entertainment. It is a form of art that can change someone's mood, it can help uplift someone, it can help teach," LuRux said. "It's also a lesson. There's more to drag than lip syncing."
Not everyone agrees that drag should be used to open the horizons of younger kids. A series of online controversies surrounding children at drag shows led to Texas state representative Bryan Slaton tweeting that he would introduce a bill to ban drag shows in the presence of minors. This comes on the heels of several states moving to ban gender-affirming care for minors. While the performance art of drag isn't the same thing as transgender identity, these laws are part of an ongoing effort to criminalize the act of nonconformity to prescribed gender roles under the guise of "protecting children," despite the fact that access to gender-affirming care greatly reduces the risk of suicide in trans children.
"I feel like we've grown so much and we've progressed so much to the place where we are now," LuRux said. "And these bills are trying to set us back decades. We fought for our rights and they need to start seeing that and respecting it."
While in many ways popular culture has moved toward accepting trans and gender nonconforming people, the political marginalization of trans people has consequences in everyday life.
"There's a ton of fear there, especially where I live," said LuRux, before recounting a story of a friend who was harassed in a supermarket for being trans. "That's disgusting. And for people at the store to see this and not do anything about this, it makes me concerned of what they are doing because it's just wrong to me."
Events like these show why it's important for public institutions to show vocal and enthusiastic support for the marginalized members of the communities they serve.
"We do have those haters," said Ricottilli, "but pretty much we're just a community and we try to be open to everyone.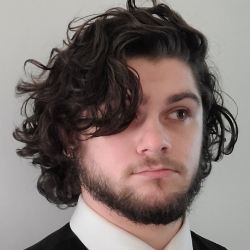 Latest posts by Jack Besterman
(see all)