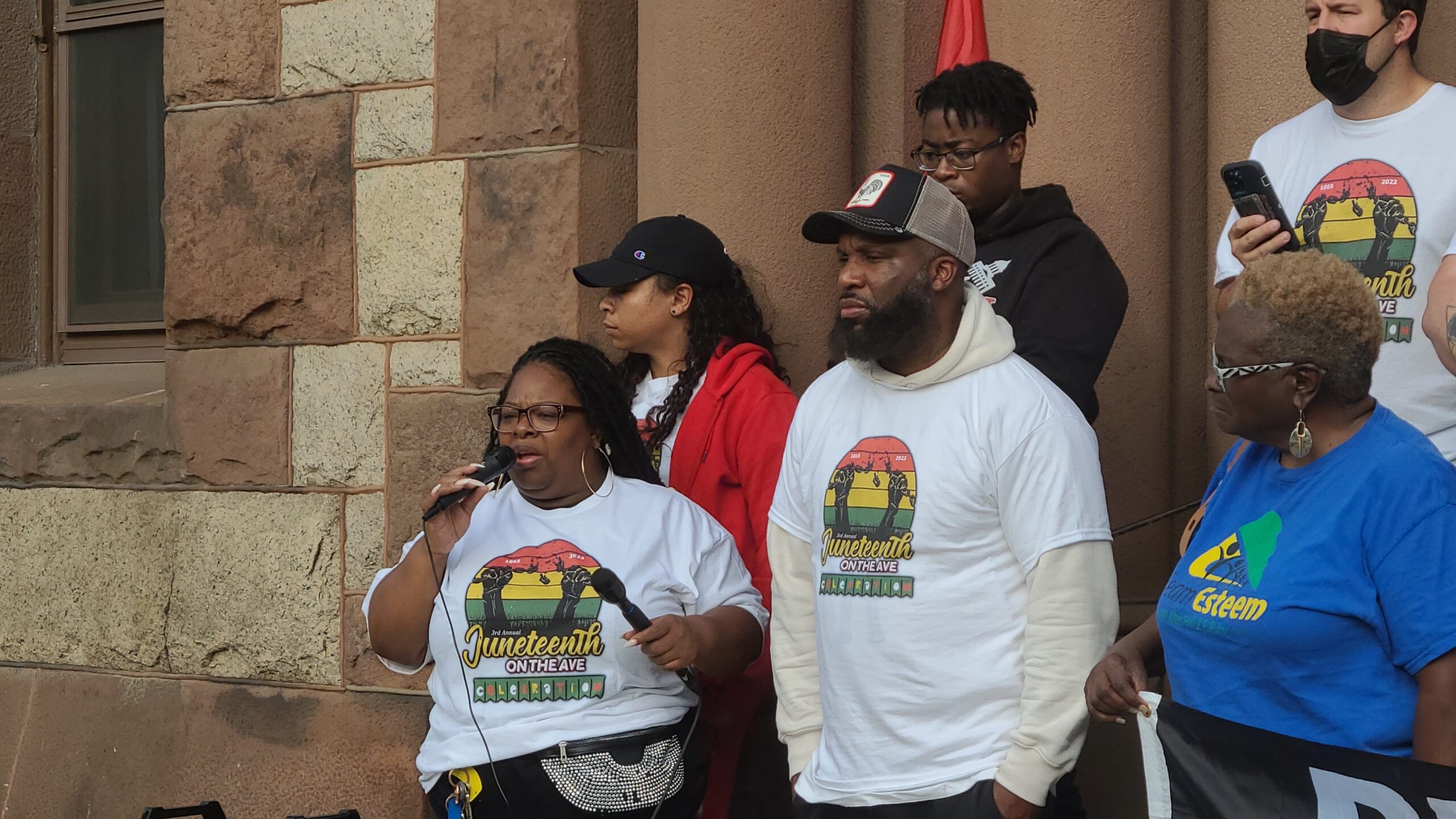 Juneteenth celebration ends in police aggression, calls for City Hall action
Activists rallied outside of Albany City Hall on Thursday to call for justice after Albany Police officers allegedly assaulted a child during a Juneteenth celebration on Sunday.
According to the Times Union, police arrived to shut down Juices Forever's third annual Juneteenth celebration after organizers were denied a permit to officially hold the event. When Charles Whitaker, the owner of Juices Forever, moved to set off fireworks before packing up the party, police officers sprayed a fire extinguisher and began shoving him. Several attendants tried to get in between the officers and Whitaker, including Whitaker's son, who was thrown to the ground by an officer so hard that one of his shoes flew off.
"It's a 12 year old child you grabbed. You grabbed and threw him to the ground. I've gotta live with my child every day where he's getting frightened about police," said Whitaker. "We're gonna go forward the way we need to go forward. The right way. Justice is gonna be preserved."

The child's mother, Tasha Mackey, also attended the protest to call for the arrest of the officer who shoved her son.
"If I threw my son to the ground I would be charged with endangerment of the welfare of a child under 17," said Mackey. "I would be charged with assault and battery. They would be removing my child from my home."
Mackey said she filed a report with the Albany Police Department, but had not heard back from them yet.
The protest was led by Eva Bass, 39, who pointed to the incident as an example of how police prevent Black communities and businesses from thriving.
"We want to know why are you using excessive force every time it comes to a Black community member, every time it comes to a Black-ran event," said Bass. "Why is there always excessive force being had in the city of Albany?"
After speaking in front of City Hall, protestors entered the Common Council meeting to peacefully voice their complaints.
"I have never heard of a white child being slammed on the Fourth of July for fireworks. We need appropriate responses from our elected officials," said Steven Negron, 32. "Their approach was disgusting. I don't care what your profession is. I don't care if you wear a badge. You need to treat people with some dignity… APD operates and moves as if they have impunity."
Lanahria Whitaker, the older sister of the boy thrown by police, also spoke in front of the Common Council.
"To see him assaulted on Juneteenth just because he was afraid of our father's life being taken away by the police and then to see him get slammed on the ground–that was heartbreaking," said Lanahria. "When I went to go reach down to grab my brother, APD was threatening me by holding mace to spray me. I just want justice for my brother because he deserves it."
"We're calling upon our Common Council to step up and become true representatives of the city of Albany," said Bass. "We're tired. So if you're going to be elected in a position, hold that position strong. Be here. Have our backs. Don't call the police on us. Come to the event, talk to us, help us work it out."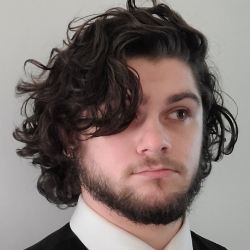 Latest posts by Jack Besterman
(see all)