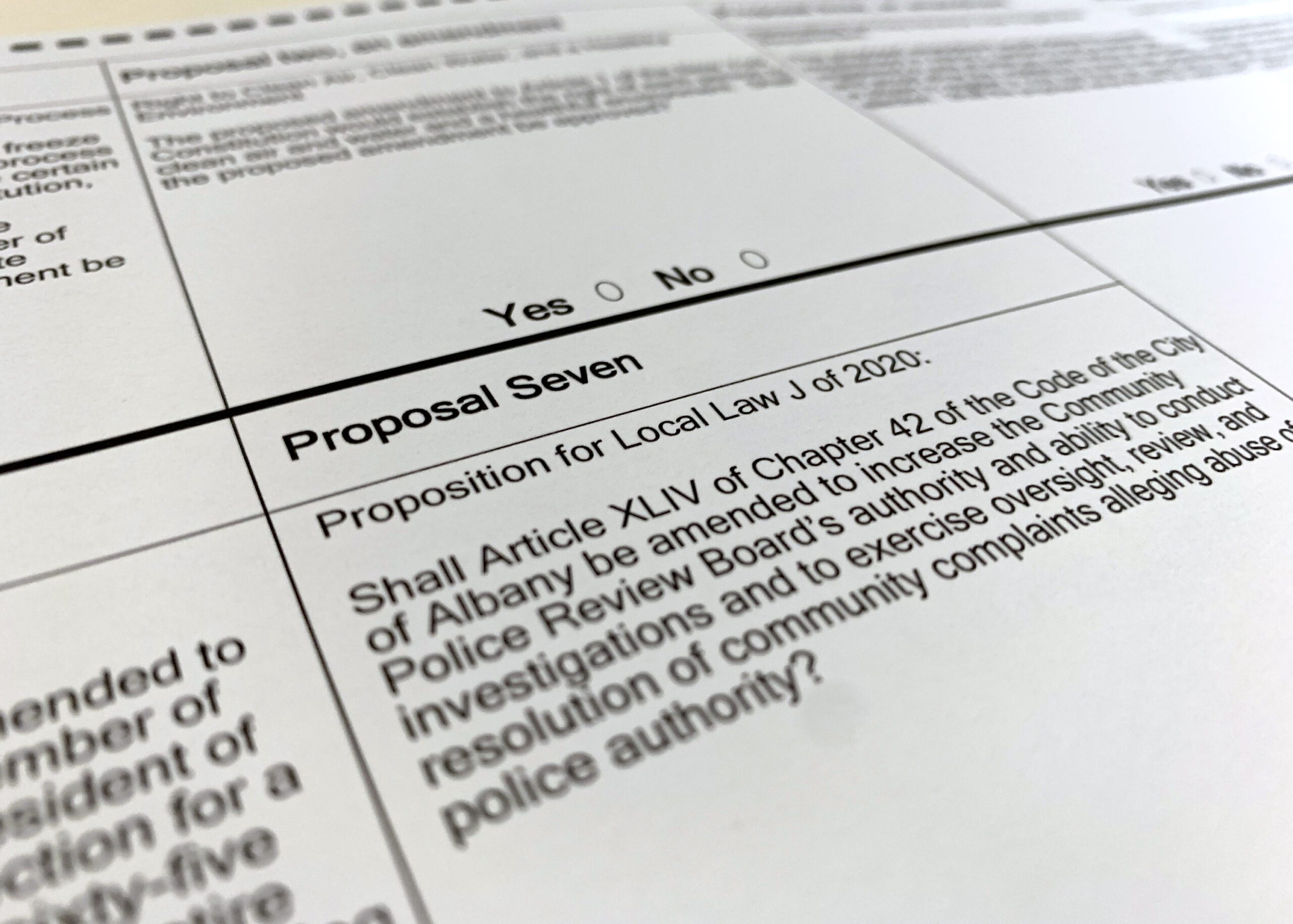 Flip over your ballot and vote for police accountability on November 2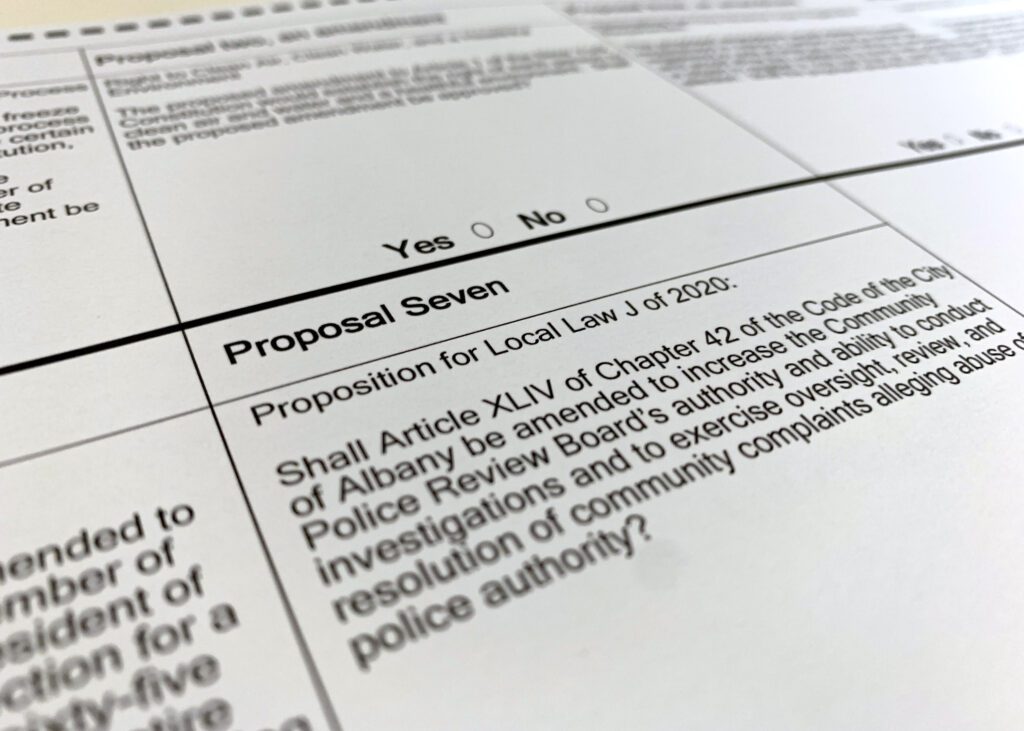 Albany residents, don't forget to flip over your ballots when voting in the Nov. 2 general election.
That's where you will find Proposal 7, one of the more quietly revolutionary items to come down the pike in some time.
This common-sense measure will grant more power to the city's Community Police Review Board, broadening civilian oversight of the Albany Police Department and making it easier to hold cops accountable when they misbehave.
It's a reform whose time has come.
But first, voters must approve it.
Some Albany residents might see little reason to vote this year.
The mayoral contest has been unusually subdued, with Mayor Kathy Sheehan likely to cruise to a third term, and there aren't any big state or national races to lure voters to the polls. That said, Albany voters who sit this election out are making a big mistake.
Proposal 7 is reason enough to show up for this election – to vote early, or at your polling place on Nov. 2.
True opportunities to change how the system works – to make it more democratic, transparent and responsive to the public – are rare.
If passed, Proposal 7 – also known as Local Law J – would strengthen the CPRB's independence and authority, giving it teeth it's long lacked but sorely needed.
Among other things, the law would give the Community Police Review Board the ability to conduct its own investigations into allegations of police misconduct – something the board has never been able to do.
Though conceived as a way to bring greater accountability to a department that often seemed to operate with near-total impunity, the CPRB has been weak since its inception in 2000 – a pale shadow of what advocates envisioned when they pushed for a police review board.
The CPRB's oversight process has always been fairly constricted, with members of the nine-person panel limited to reviewing the APD's own internal investigations and making policy recommendations.
Under Proposal 7, the board would be able to issue subpoenas and discipline officers – two huge steps forward.
It's no surprise, then, that the police are opposed to Proposal 7, with Mike Delano, president of the union representing Albany police officers, telling the Albany Times Union, "Ultimately, we hope the citizens of Albany show their support for us and vote down Prop 7."
Thus far, Proposal 7 has enjoyed broad support.
In March, it was affirmed by the Albany Common Council with a 14-0 vote.
Now it goes before voters, who will hopefully see the wisdom of enacting this bold new law.
Public trust in the Albany Police Department is at a low point after a succession of scandals and controversies, such as the police shooting of 19-year-old Albany resident Ellazar Williams in 2018.
Williams was shot in the back and paralyzed, and though police initially claimed he ran toward them with a knife, surveillance video later released by his attorneys showed that they lied – that Williams ran away, fell and was shot as he tried to stand up.
Holding police responsible requires more than letting departments conduct their own, secretive investigations – or trusting that the local district attorney will do the right thing.
It requires an independent board with the power to investigate and take strong, decisive action.
It requires a board that will give cases like the shooting of Ellazar Williams the due diligence and objective scrutiny they deserve.
In an interview with Albany Proper, board chair Nairobi Vives spoke of her desire to create a police review board that has "real power to do something about the state of the city."
That's something all of us should want.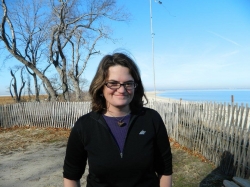 Latest posts by Sara Foss
(see all)